Another year means another chance to show off your pedal playground.
Ryan Pickrel: Obsessive Overdrive
"I'm very obsessive when it comes to projects, especially gear-related projects," says Ryan, a guitarist who has a full-time gig at a large church. "Christmas Eve services are a pretty big deal here, filled with tons of extra work setting up lighting, sound, and new musical arrangements," he shares. "I learned very quickly it was a poor idea to do this overhaul five days before the first of our five services. There were many mornings where I was up until 2 a.m. soldering, being very thankful for my stupid obsessive behavior that landed me in the office in the middle of the night." He's happy to report everything worked great. "The tone was fantastic, and the ability to switch all of my wet and dry effects off and on with the push of a single button was incredible."
The board itself is a Pedaltrain PT-Pro that Ryan stripped and refinished in white, and then sprayed with a truck bed liner to avoid scratches. "I made a few custom power cables, allowing me to have all my power and signal coming to the same corner of the board, cleaning up the potential mess."
Ryan uses a T1M patch bay to connect the leads from his amps and guitars to his board. He runs a TC Electronic Ditto Looper before any other pedal, with the primary function of setting amps, mic positions, and pedals without actually having to play. "It gives me the ability to quickly get everything set before a gig."
His pedal list is long and includes four (yes, four) overdrives: a J. Rockett Archer Overdrive, JHS Moonshine Overdrive, Paul Cochrane Timmy Overdrive, and a JHS Charlie Brown Overdrive. The rest of his stomps are an Xotic Effects SP Compressor, Ernie Ball VP Jr. (T1M modded), Wampler Decibel, Boss G-E7 Equalizer (inserted into an effects loop in the patch bay used to audition new pedals), Xotic Effects RC Booster, Electro-Harmonix Micro POG, Empress Effects Tremolo2, and three Strymon boxes: a Timeline, BigSky, and a favorite/tap switch.
All dry pedals run through his Disaster Area Amps DPC-8EZ. It serves as a bypass looper, as well as a programmable switcher, also with the ability to be controlled via MIDI by a Disaster Area Amps DMC-4 (MIDI controller for Strymon pedals, as well as MIDI controller for DPC-8EZ).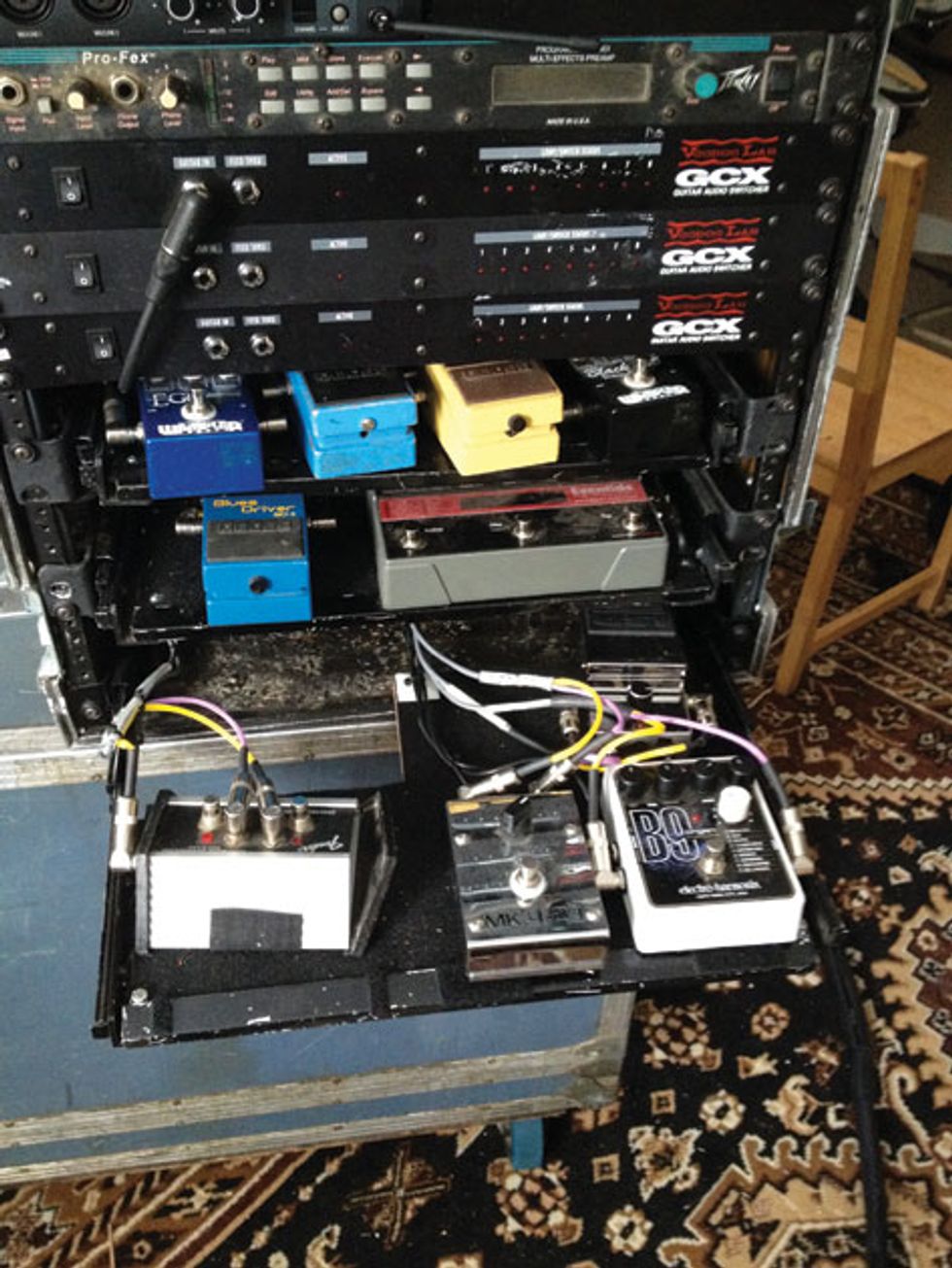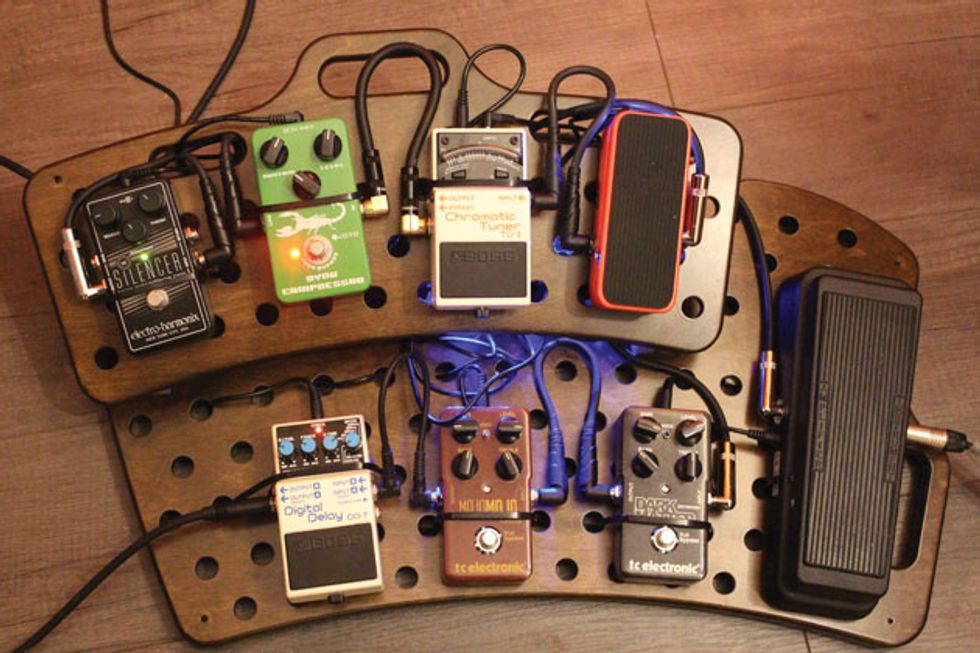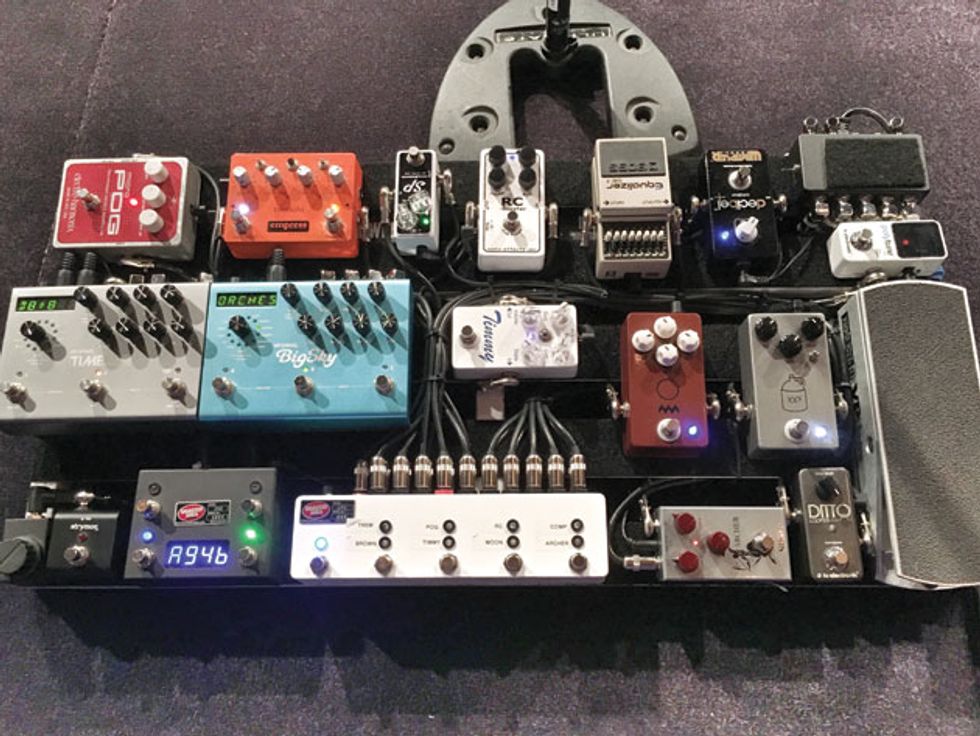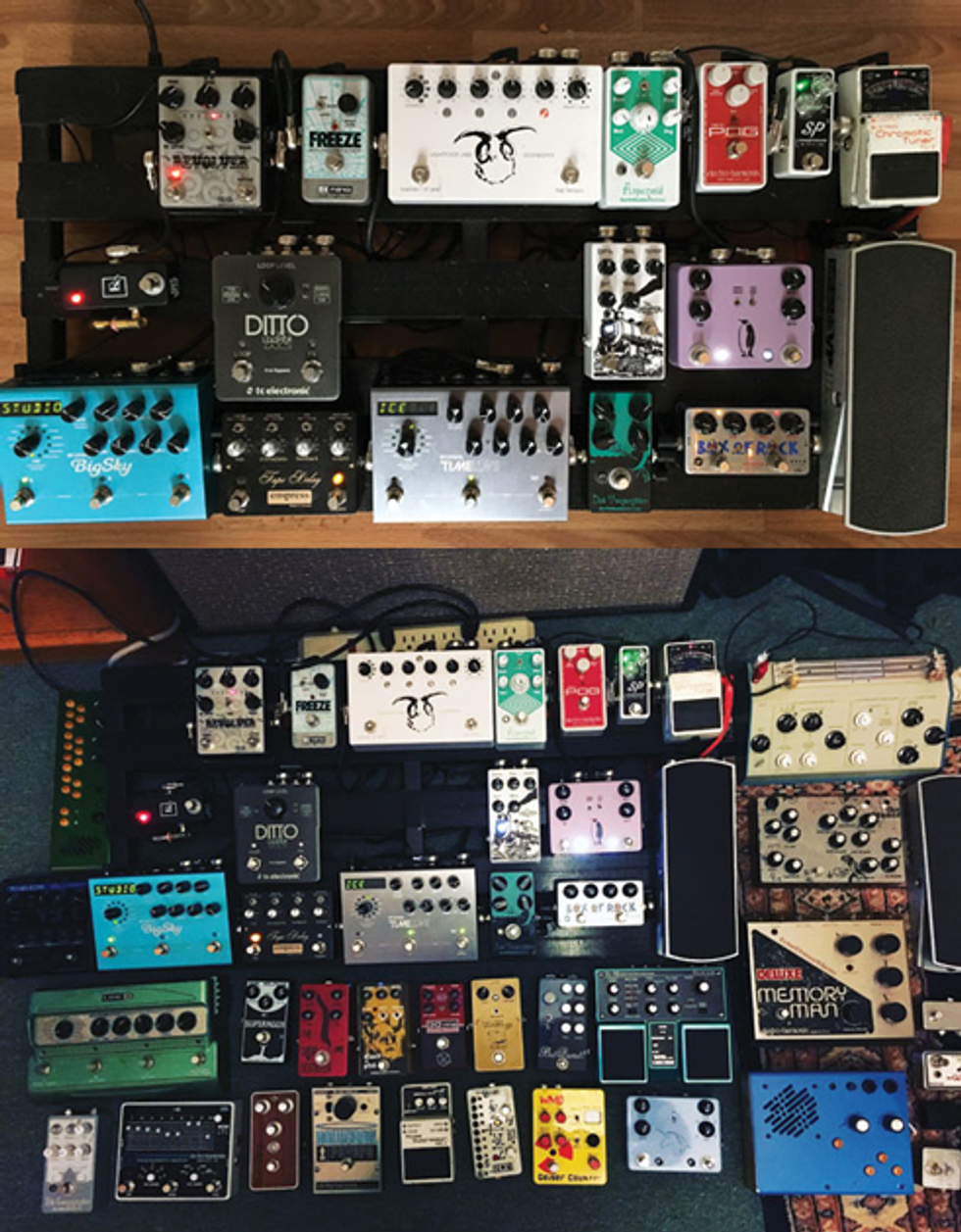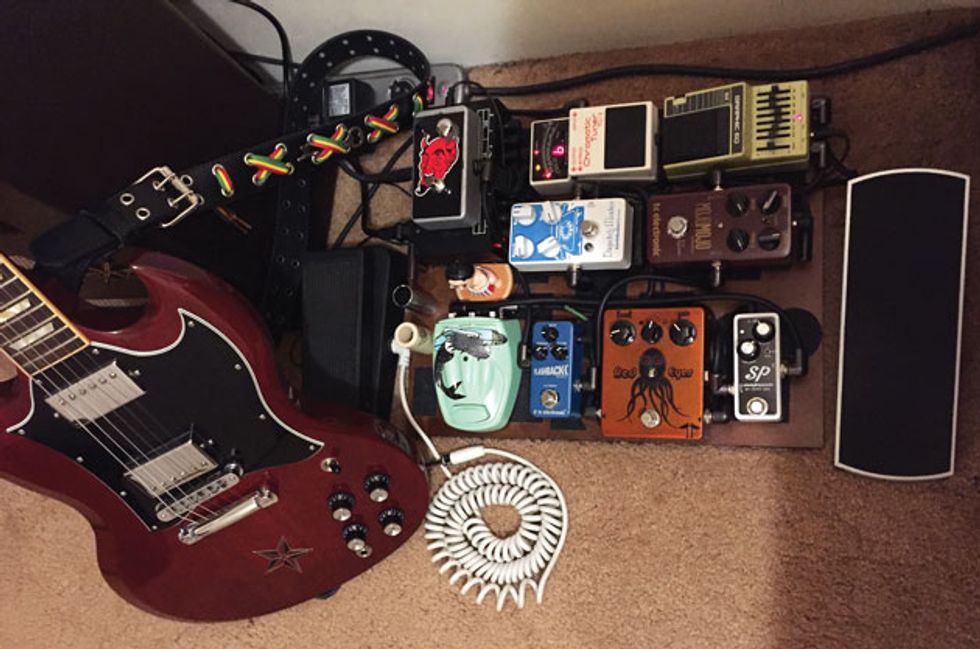 Pedals are universal. As you'll see from these boards assembled by guitarists living across the globe, stomping transcends borders. From Connecticut to California, Canada to Mexico, Portugal to Slovakia, passionate players answered our call to share their prized collection with PG tone freaks.
This year's submissions include an obsessive church guitarist, a 6-stringer with a penchant for gothic art, and a board with a sumo wrestler mascot. A few of you even showed us your effects overflow, including a dedicated room for pedals that don't fit on the gig board … sounds about right!