Another year means another chance to show off your pedal playground.
Jeff Theaker: Mojo Gringo
"I play blues and classic rock with my band, Mojo Gringo," says Jeff out of Orange County, California. His signal starts with a Korg Pitchblack tuner into a Dunlop 535Q Cry Baby Multi-Wah, to an MXR Il Torino Overdrive set for a slightly dirty boost. This is followed by two more OD pedals for various drive colors: a VFE Blues King, followed by an Xotic Effects AC Plus. Next is a Strymon Lex Rotary. In his Fender Hot Rod Deville 2x12's effects loop is an MXR Carbon Copy delay set to one short repeat, running into a TC Electronic Hall of Fame Reverb, then back to the amp. Everything resides on a Pedaltrain and is powered by a Voodoo Labs Pedal Power 4x4.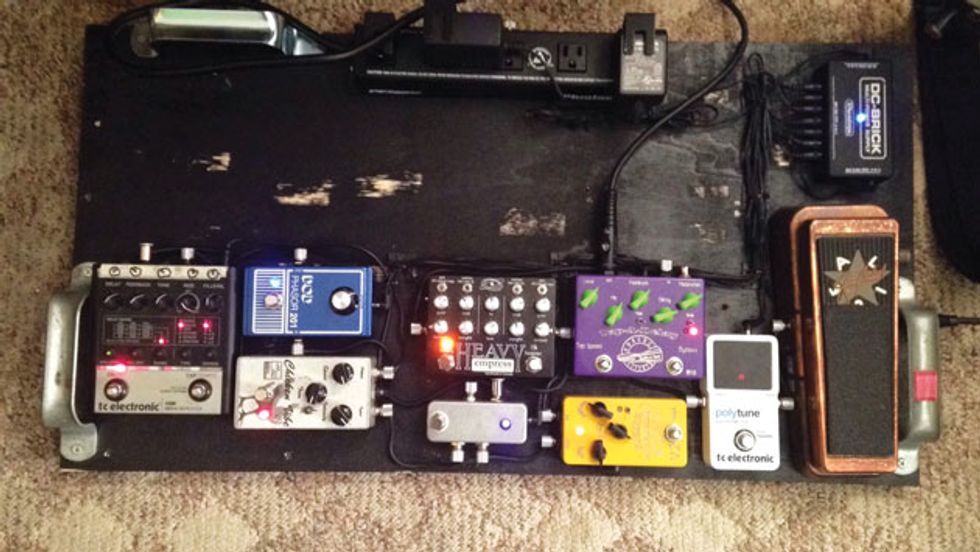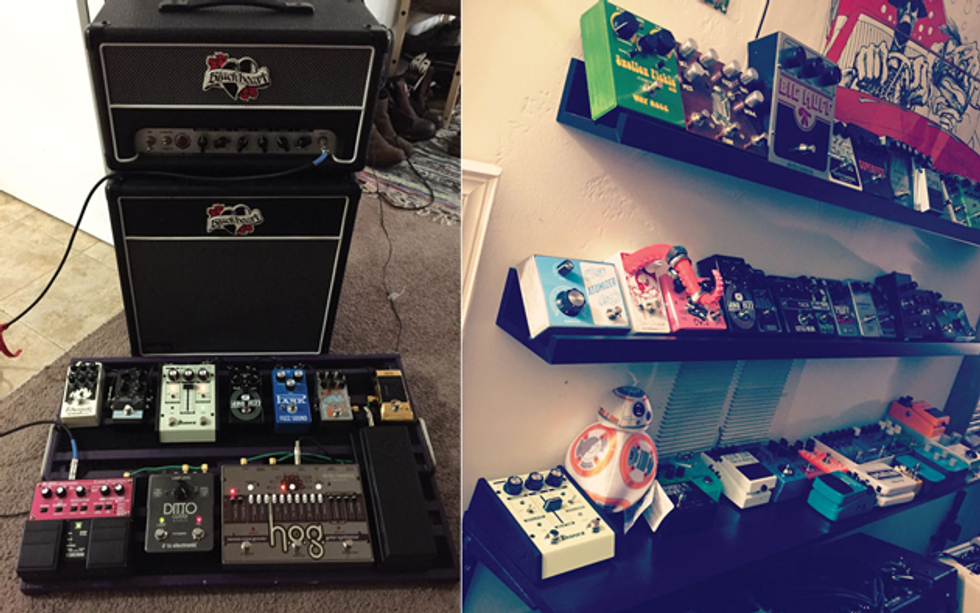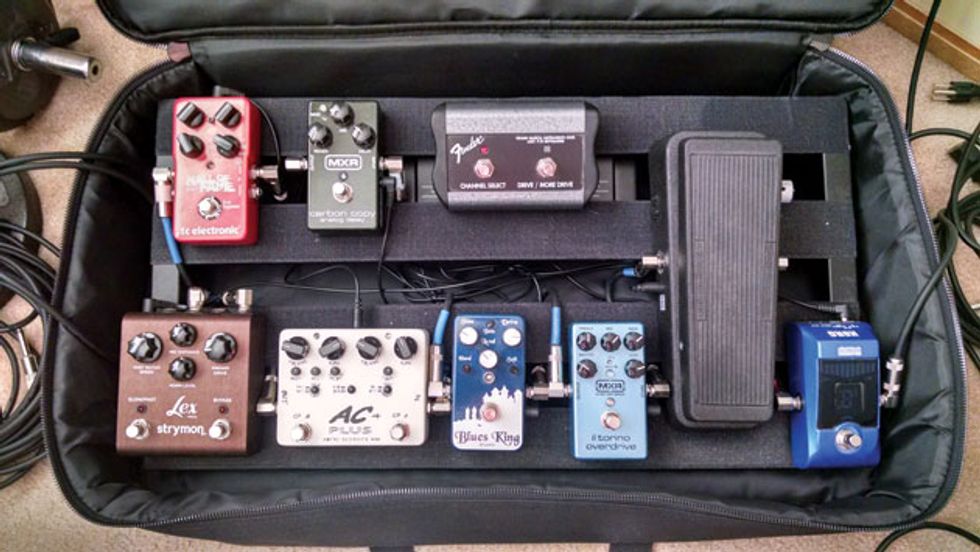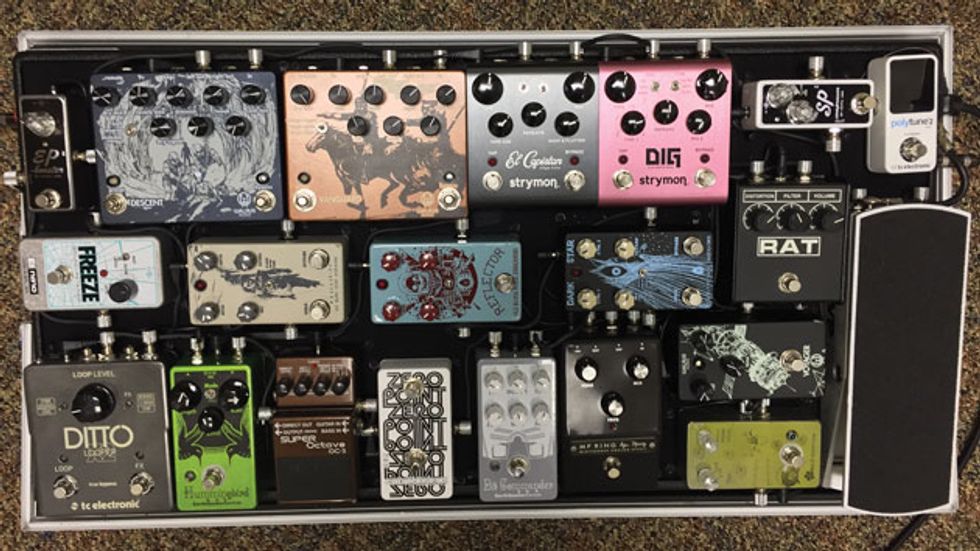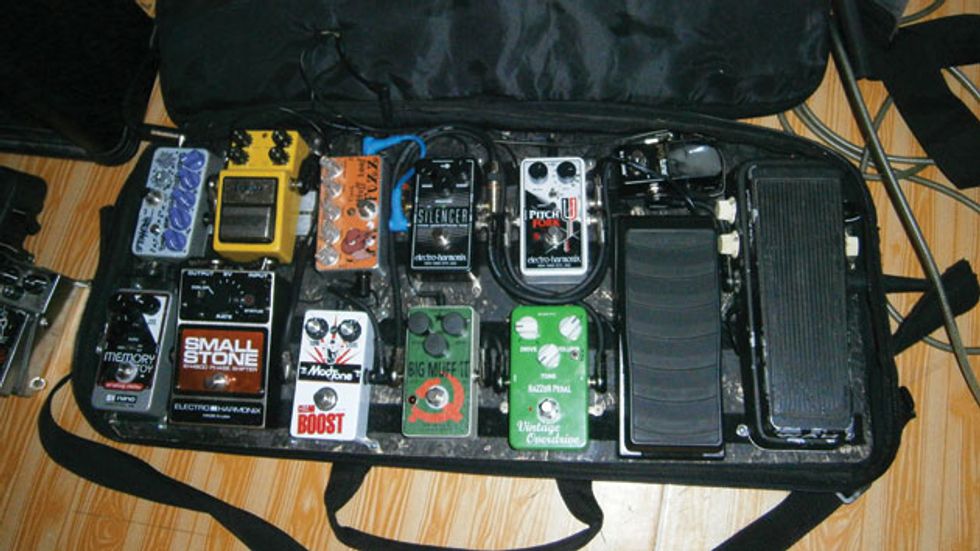 Pedals are universal. As you'll see from these boards assembled by guitarists living across the globe, stomping transcends borders. From Connecticut to California, Canada to Mexico, Portugal to Slovakia, passionate players answered our call to share their prized collection with PG tone freaks.
This year's submissions include an obsessive church guitarist, a 6-stringer with a penchant for gothic art, and a board with a sumo wrestler mascot. A few of you even showed us your effects overflow, including a dedicated room for pedals that don't fit on the gig board … sounds about right!