Another year means another chance to show off your pedal playground.
Josh Decker: Netherworld Noise
Josh lets his nuanced, all-encompassing stomp station speak for itself. The artfully decorated and visually interesting pedals on his board include a Boss OC-3 Super Octave, Catalinbread Zero Point, Ernie Ball VP Jr. Volume Pedal, EarthQuaker Devices Bit Commander and Hummingbird V3, Electro-Harmonix Freeze, Mid-Fi Electronics Psych Byke, Moog Minifooger MF Ring, Old Blood Noise Endeavors Dark Star Pad Reverb, Old Blood Procession Reverb, Old Blood Reflector Chorus, Pro Co RAT 1997, Strymon Dig and El Capistan, TC Electronic Ditto X2 Looper and PolyTune 2, Walrus Audio Descent, Walrus Vanguard, Walrus Voyager, Xotic Effects EP Booster and SP Compressor. Everything is mounted on a Blackbird 1530 pedalboard with Lava Cables Tightrope wiring and powered by a Walrus Audio Phoenix and Aetos.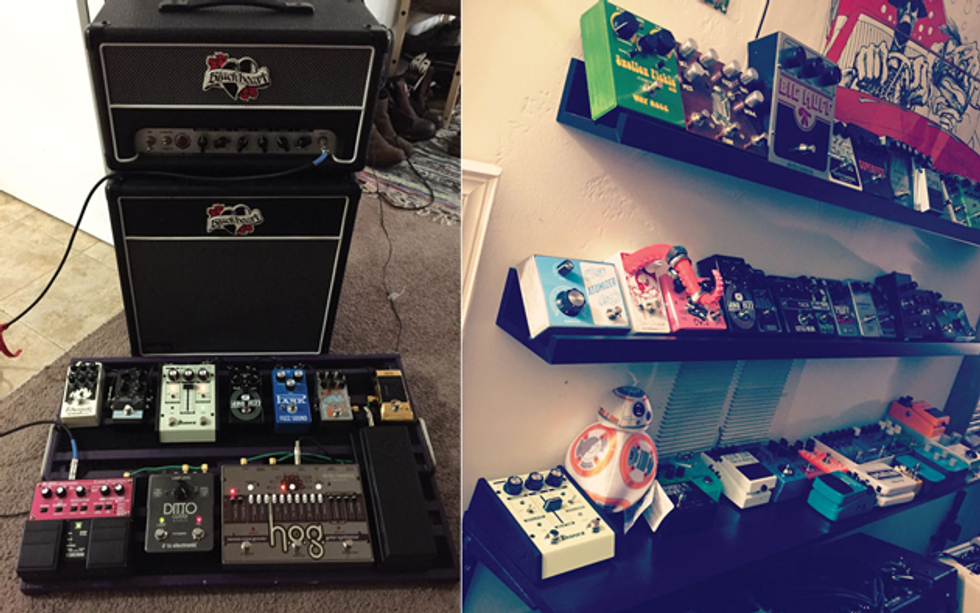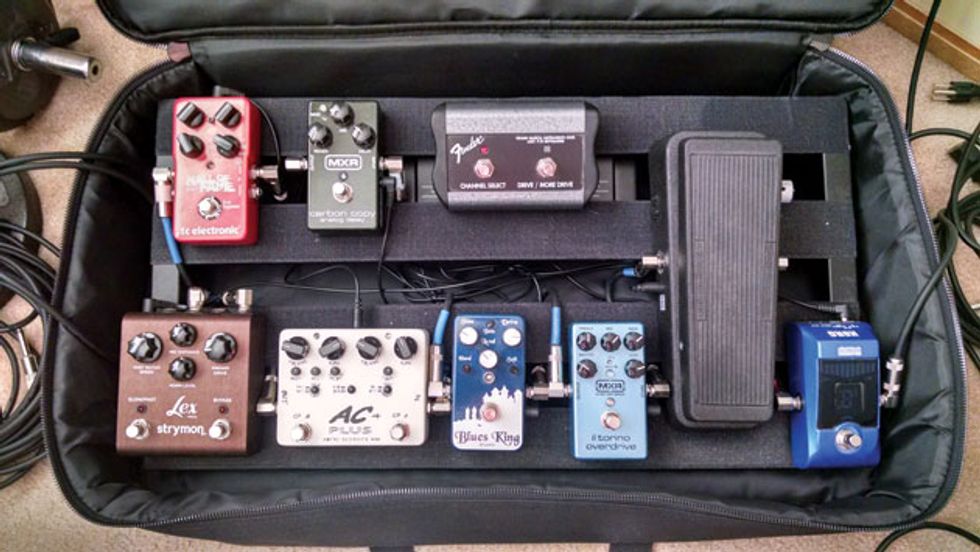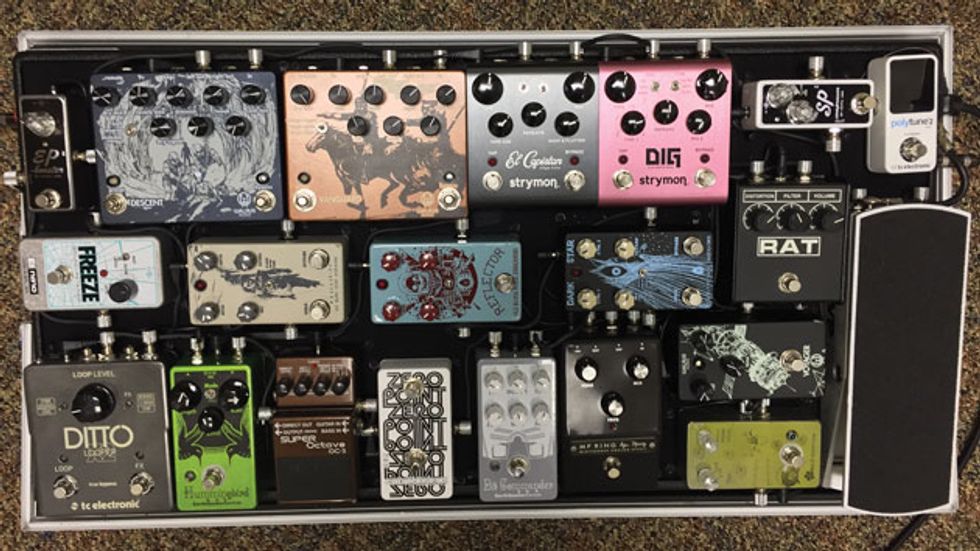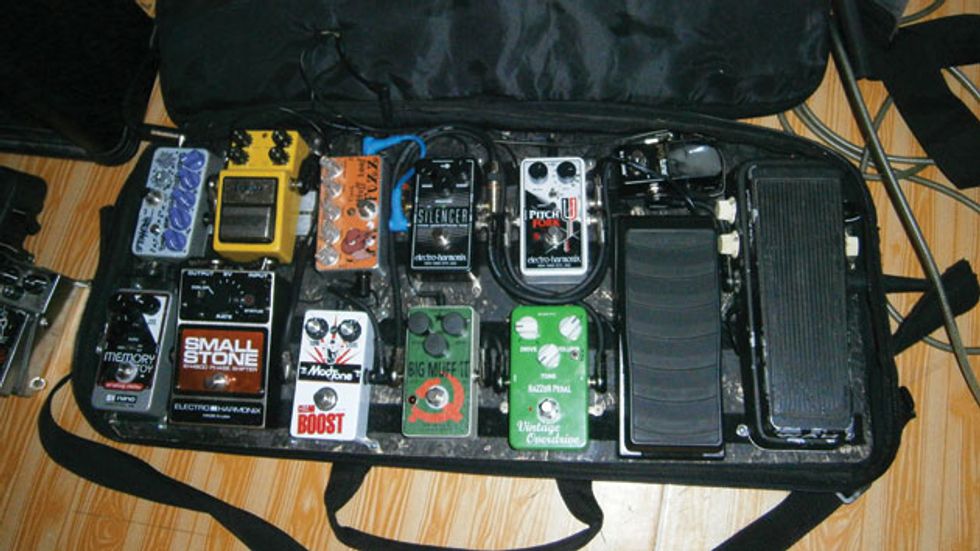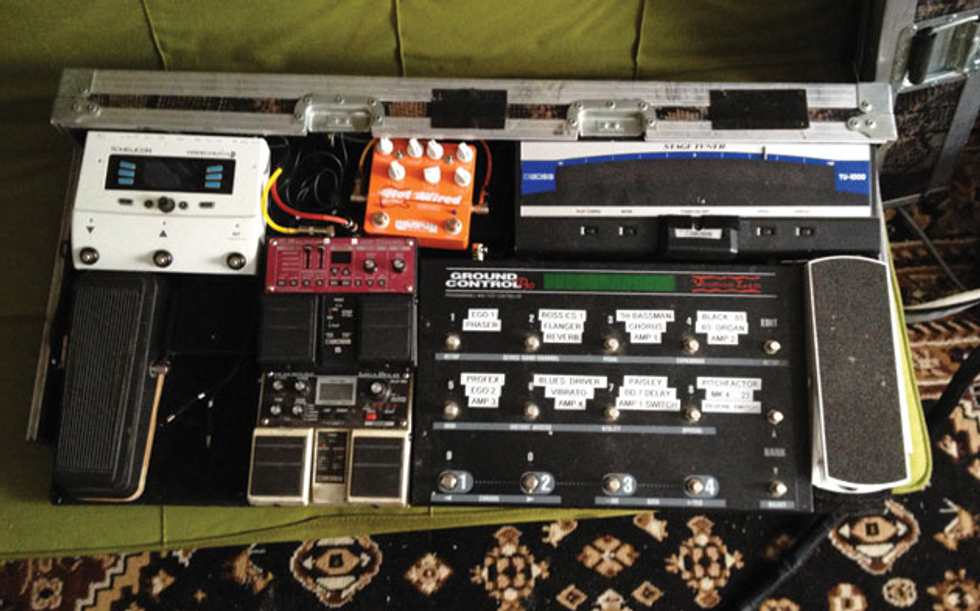 Pedals are universal. As you'll see from these boards assembled by guitarists living across the globe, stomping transcends borders. From Connecticut to California, Canada to Mexico, Portugal to Slovakia, passionate players answered our call to share their prized collection with PG tone freaks.
This year's submissions include an obsessive church guitarist, a 6-stringer with a penchant for gothic art, and a board with a sumo wrestler mascot. A few of you even showed us your effects overflow, including a dedicated room for pedals that don't fit on the gig board … sounds about right!