Tone Tips: Don't Lose the Spark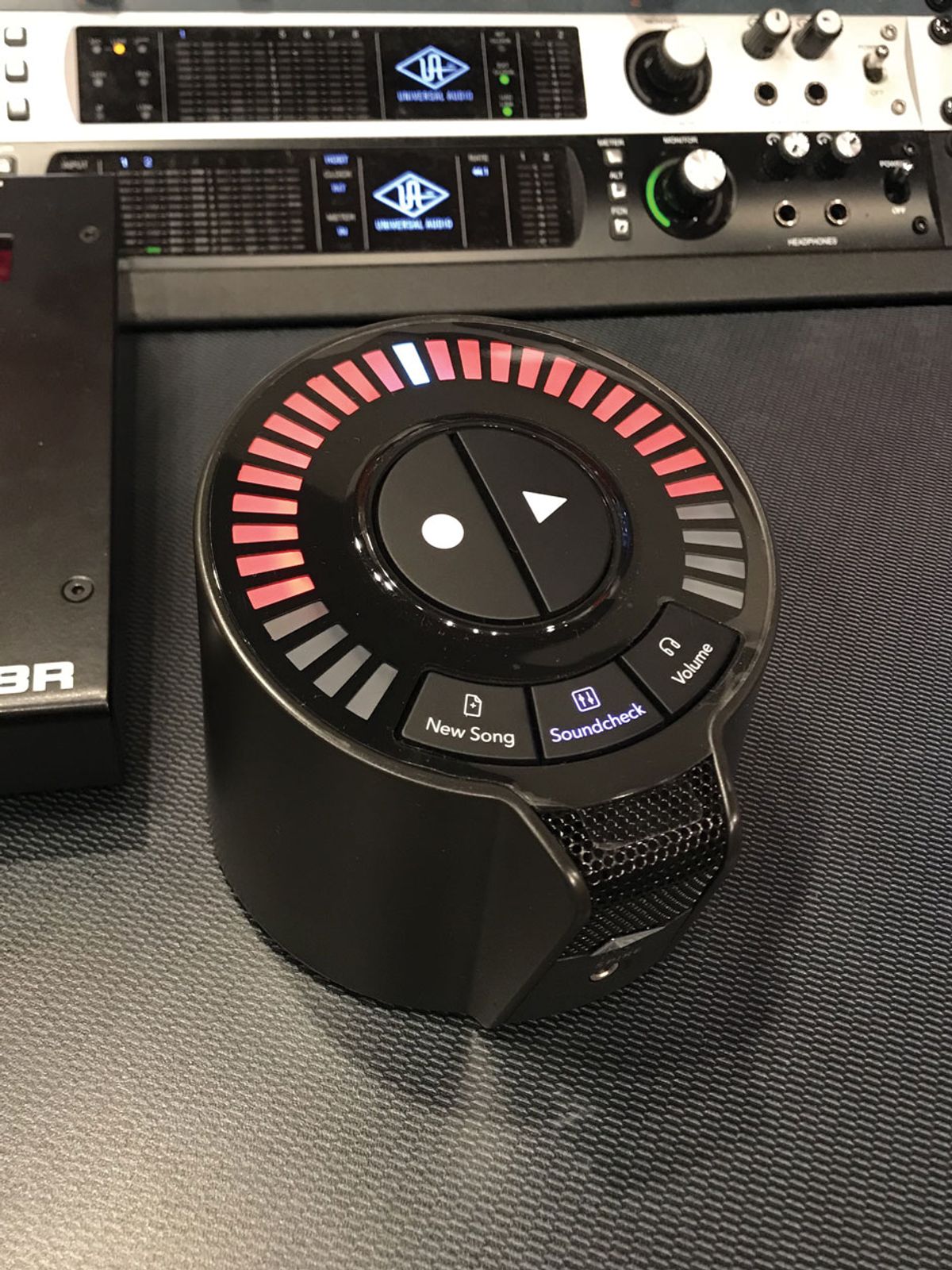 Inspired while on the road? These devices can help.
Greetings, guitar nuts! As any of you who follow me on YouTube may know, I record and produce a smattering of videos each month, and many of them feature original compositions. In turn, I get a number of questions about my writing process and how I keep the creative juices flowing. I'd like to discuss some of the tools and strategies I use to maintain that creative spark this month. In my March 2019 column, "Make Your Creative Space Rock," I talked about streamlining your studio space for maximum creative potential. But what to do when inspiration strikes elsewhere?
Your phone is your sketchpad. I often walk around humming and thinking about riffs, grooves, and melodies. They pop into my head all day, and when I realize I may have stumbled on an interesting one, I reach for my iPhone. That's because the voice-memo recorder has become one of my favorite tools for archiving ideas. I'll just sing the riff or groove into the phone, and then it's right there for me to reference when I have a guitar in hand later.
Multitrack recording apps (such as GarageBand) are, of course, also available for phones and tablets, and while I haven't personally delved deep into them yet for my work, I can only imagine the possibilities. I once heard a story about Tommy Lee making good use of his time during a stint in jail by using the pay phone to sing song ideas into his home answering machine. You know what? Those ideas turned into his next solo album.
Small amps are getting cooler. I recently got a couple of small amps that make for great practice and creative tools. The tiny Blackstar Fly 3 battery-powered amp was a great jam companion while I was on tour in Japan last year. When I'm in a busy, vibrant city like Tokyo, it can be hard sitting in my hotel room for practice and writing time. That said, I found myself playing more than usual once I got the Fly 3. I could just turn that little sucker on and conjure up a pretty inspiring tone instantly. Combine it with the voice recorder on the iPhone, and man, you can be an anywhere, anytime riff-writing machine!
I once heard a story about Tommy Lee making good use of his time during a stint in jail by using the pay phone to sing song ideas into his home answering machine.
Sadly, I somehow lost my Fly 3 on a trip back to the U.S., but I replaced it with a similar unit from NUX. Their Mighty Lite BT is about the same size as the Fly 3, but it also has built-in drum grooves and effects, which can help spawn even more musical ideas. (The NUX also has Bluetooth.) Both the Fly 3 and the Mighty Lite BT have aux-in 1/8" jacks, so you can plug your phone or laptop in and jam to tracks.
A studio the size of a soup can. I recently checked out an amazing little device called the iZotope Spire Studio. It's a powerhouse full-blown multitrack recorder, the size of a soup can, and runs on batteries. It has two mic pres, a built-in high-quality mic, and it integrates with a phone app—which lets you add effects and mix individual tracks—and then easily exports your recorded creations to a stereo file.
The learning curve is minimal. I was up and running in just a few minutes, and didn't even need the manual to figure out its basic operations. I was pretty blown away by just how great the internal mic sounds. I could record my acoustic guitar and voice, and quickly export the file right out of the Spire Studio with some basic auto normalizing. The resulting track sounded full and robust. I'm going to be getting a ton of use out of this little device, both as a multitrack writing sketchpad and as a field recorder (useful for YouTube videos) to capture high-quality audio wherever I go.
Spruce up your acoustic. Another great tool to spark some inspiration, the ToneWood Amp is an innovative and portable device that allows you to easily add some effects to your unamplified acoustic guitar. It mounts on the back of the guitar itself, and uses the vibrations of the guitar to generate effects such as reverb, delay, echo, and tremolo. You can also use it via a 1/4" input with any acoustic-electric guitar. It will enhance the sound of any acoustic in a pleasing way that just may inspire more than the basic guitar sound could alone.
To sum it up, there's no shortage of great portable devices to help foster our creativity and musical abilities. Even just making good use of the smart phone you probably already have is a great way to make sure you'll never lose a good idea again. Until next month, I wish you great tone!
---