Will Ray's Bottom Feeder: Scoring a King T-Stang

Three offers and a partial refund—the beginning of a beautiful 6-string friendship.
I was surfing on eBay a while ago and checked out some of the auctions that a favorite seller of mine had going on. My seller is a Cozart dealer and specializes in China-made instruments. This month's guitar caught my eye. It's kind of a cross between a Tele, a Mustang, and a Les Paul Special. It has a mahogany body and neck, a T-style headstock, and an ashtray bridge with a 3-way adjustment. The bridge is top-loading and has a T-style single-coil pickup, and the controls are mounted on a T-style chrome control plate. The neck pickup is a P-90 (Oh yeah, mama! My favorite flavor!), and the guitar has a Mustang-like body shape. The headstock says "King." I've bought a few King-labeled guitars before, with good luck, so I bookmarked it and kept an eye on it.
Usually 5 to 10 percent lower than asking price is still in the ballpark. What do you have to lose?
After a few days, I started thinking more and more about this guitar. You know how it is. A guitar starts speaking to you in your dreams or something. There was a buy-it-now price of $189.99 with free shipping, but the listing also said, "or best offer," so, being the bottom feeder I am, I made an offer of $165. The bid was automatically declined, so I inched my way up to $170. Declined again. So, finally, having only one bid left, I said $175. That seemed to be the magic number. The offer at that point was sent to the seller, who accepted it within a few hours, and the deal was made.

Photo 2 — Note the Will Ray signature Helle-Bender, the standard T-style control dial plate, and the ashtray bridge with 3-way adjustment. Despite the latter, fret-filing was required to knock out this guitar's buzzing upon arrival.
Bottom Feeder Tip #377: Since eBay allows you to make a total of only three offers during the auction cycle of an item, I try not to offend the seller with an offer that is too lowball. Usually 5 to 10 percent lower than asking price is still in the ballpark. What do you have to lose?

Photo 3 — This instrument's exact origins are a bit unclear, but it's ostensibly made in China and it's not the first King in the Bottom Feeder collection.
I received the guitar about four days later. I was excited to unpack it. It had a cool look. I did a quick setup. The King T-Stang played very well, but there were a few high frets that bugged me. I kept adjusting the bridge and truss rod to minimize the problem, but the buzzing still continued to bother me.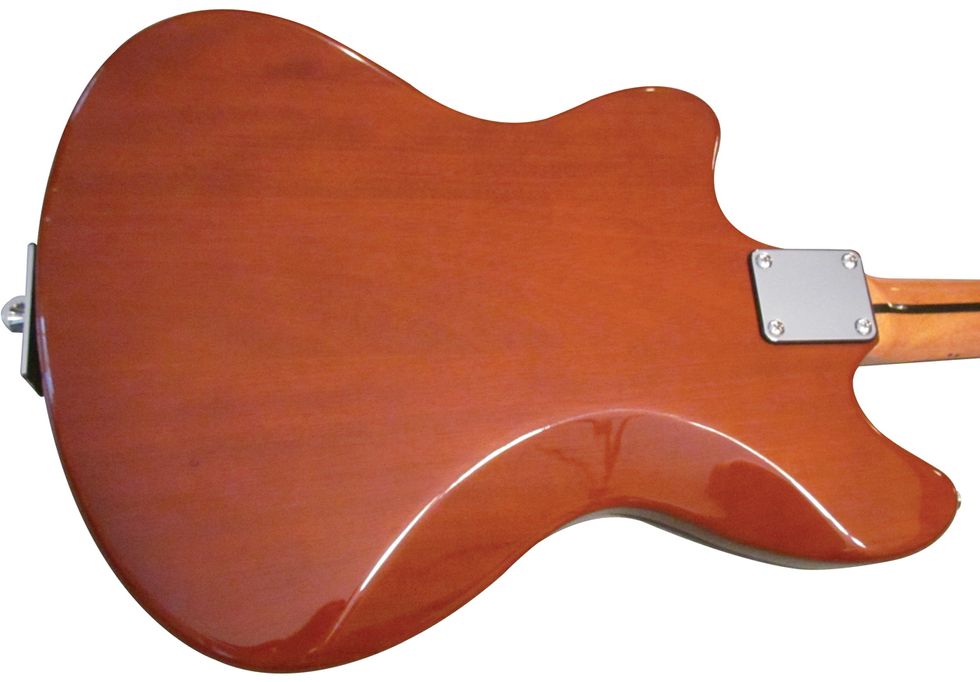 Photo 4 — With its bolt-on neck, mahogany body, and poly finish, this instrument appears to have gotten some genuine love on the production floor.
I finally made the decision to email the seller and explain the problem. I made a suggestion: How about a $25 partial refund so I could get the problem addressed by a good guitar tech? To his credit, the seller immediately PayPal'd me the $25 and we were both happy campers. I decided to work on the buzz problem myself by filing down the high frets in a couple of areas, and then I slapped a Hipshot bender on the guitar—a sure sign that an instrument is a keeper. I can't explain it, but this King is just a fun little guitar to play. Listen to my MP3 online and hear it sing!
---