One of the most ubiquitous pedals ever made has inspired generations of offshoots.
The little green box has graced the pedalboards of so many guitar legends. Here are 10 options across this subsection of variation and innovation, ranging from budget-friendly reproductions to over-the-top, all-in-one affairs.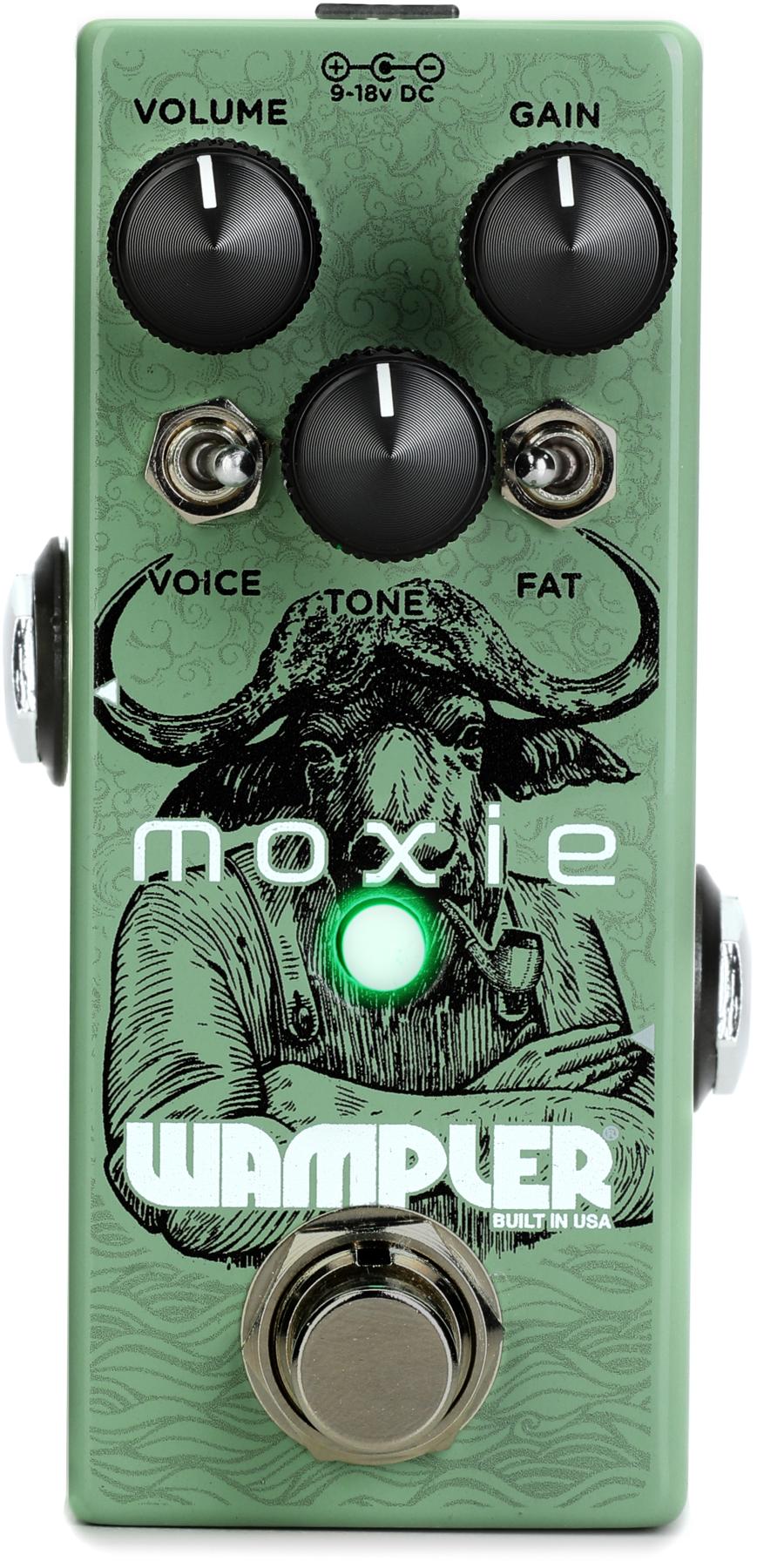 This mini monster was inspired by the now sought after TS10 (thanks, John Mayer!) and features two different EQ settings via the voice switch and additional MOSFET gain via the fat switch. Featuring the classic 4558 chip, it can be powered with an 18-volt adapter for increased headroom.
$149 street
JHS Bonsai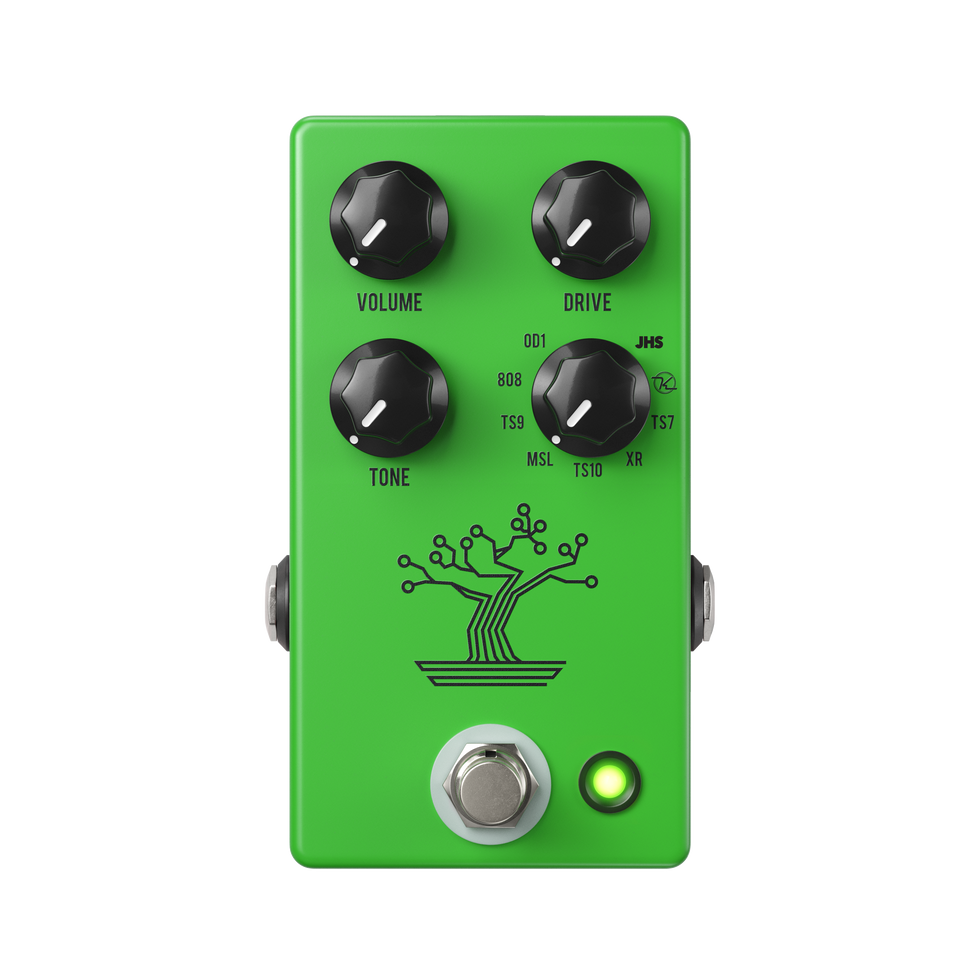 Having trouble deciding what Screamer to grab? Why not get the "greatest hits?" Josh Scott nabbed his favorites and faithfully recreated nine variations in a single stomp—warts and all.
$249 street
Emerson Scranton Screamer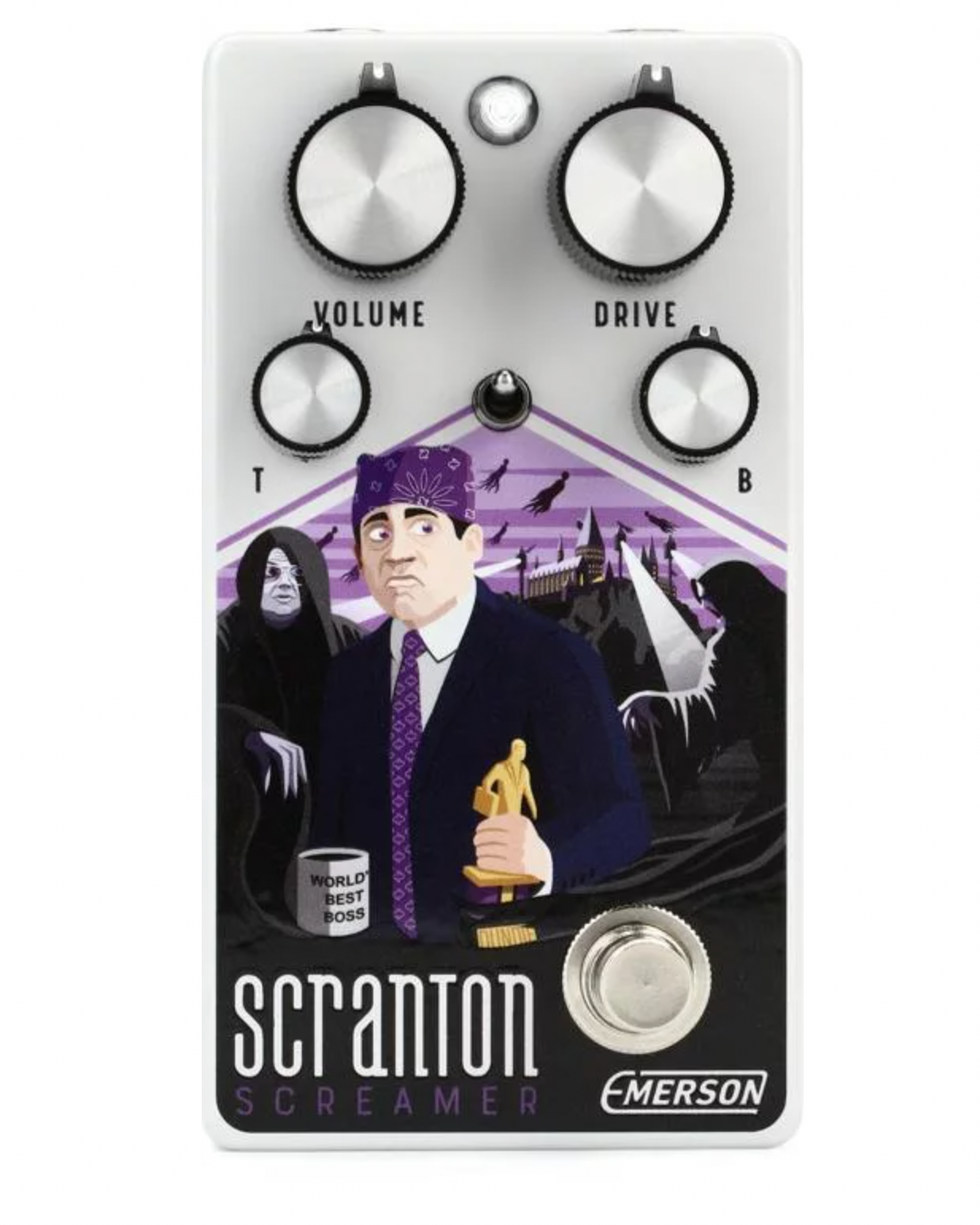 Stick it to those geeks in Utica with this Dundie-winning overdrive that features an active 2-band EQ plus two different clipping modes (symmetrical and asymmetrical).
$149 street
Origin Effects Halcyon
The real twist in this circuit is the addition of the company's adaptive circuitry, which adjusts the dirt voicing to the dynamic aspects of your playing. Based on the classic TS808, it also features an alternate mod mode aimed at boosting already cranked high-gain amps.
$299 street
EarthQuaker Devices Plumes
Dubbed a "small signal shredder," this pedal offers the Trinity of Screamer controls (level, tone, and gain), but throws in a three-position toggle that allows you to move from no clipping to either LED or asymmetrical silicon for a looser feel.
$99 street
Maxon OD808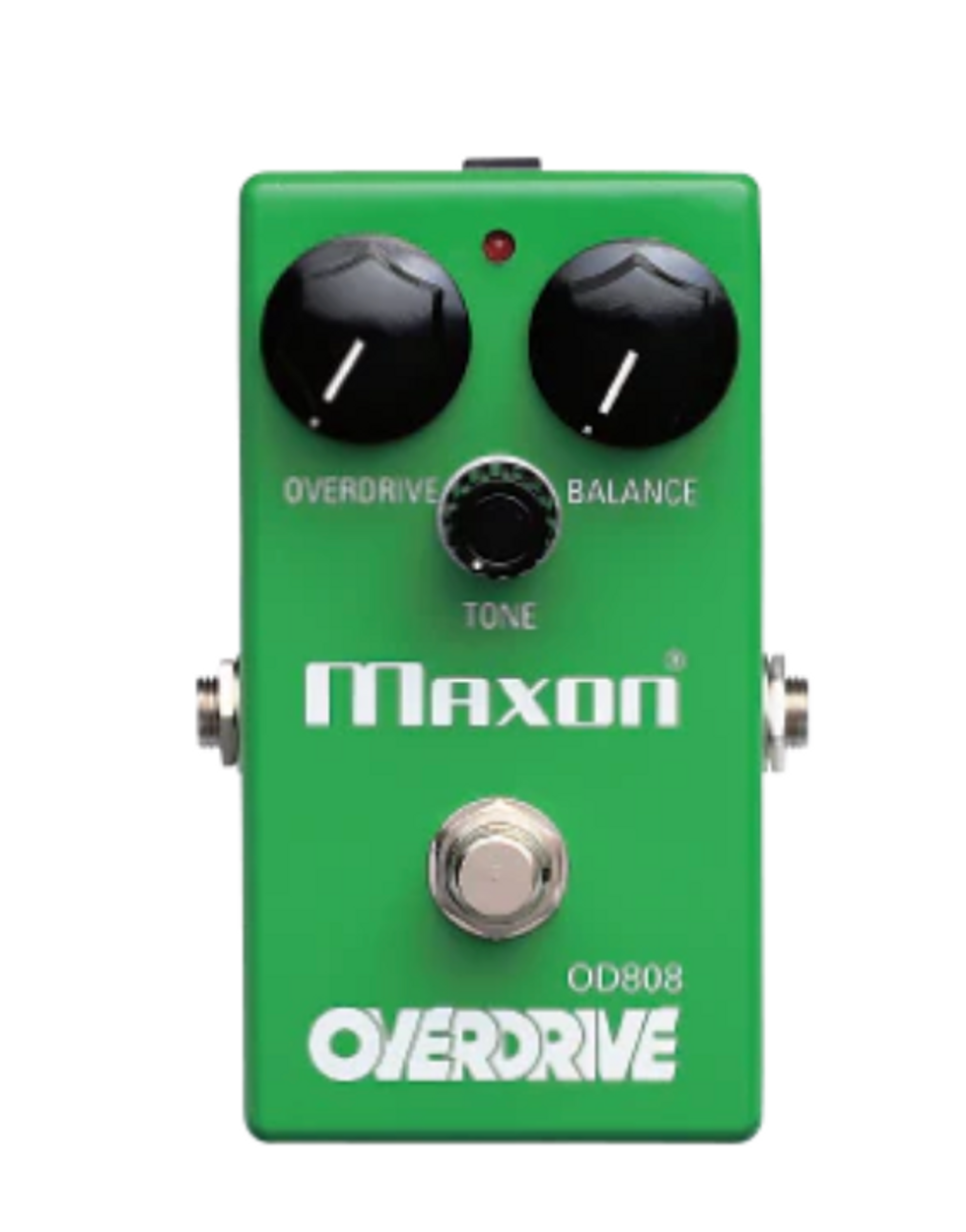 The original designers of the 808 circuit offer up a faithful reissue full of that trademark compression and low-end cut. It also uses the same JRC4558 chip and has a lower noise floor than the original—useful for when you're pushing high-gain stacks that are cranked to the gills.
$149 street
Electro-Harmonix East River Drive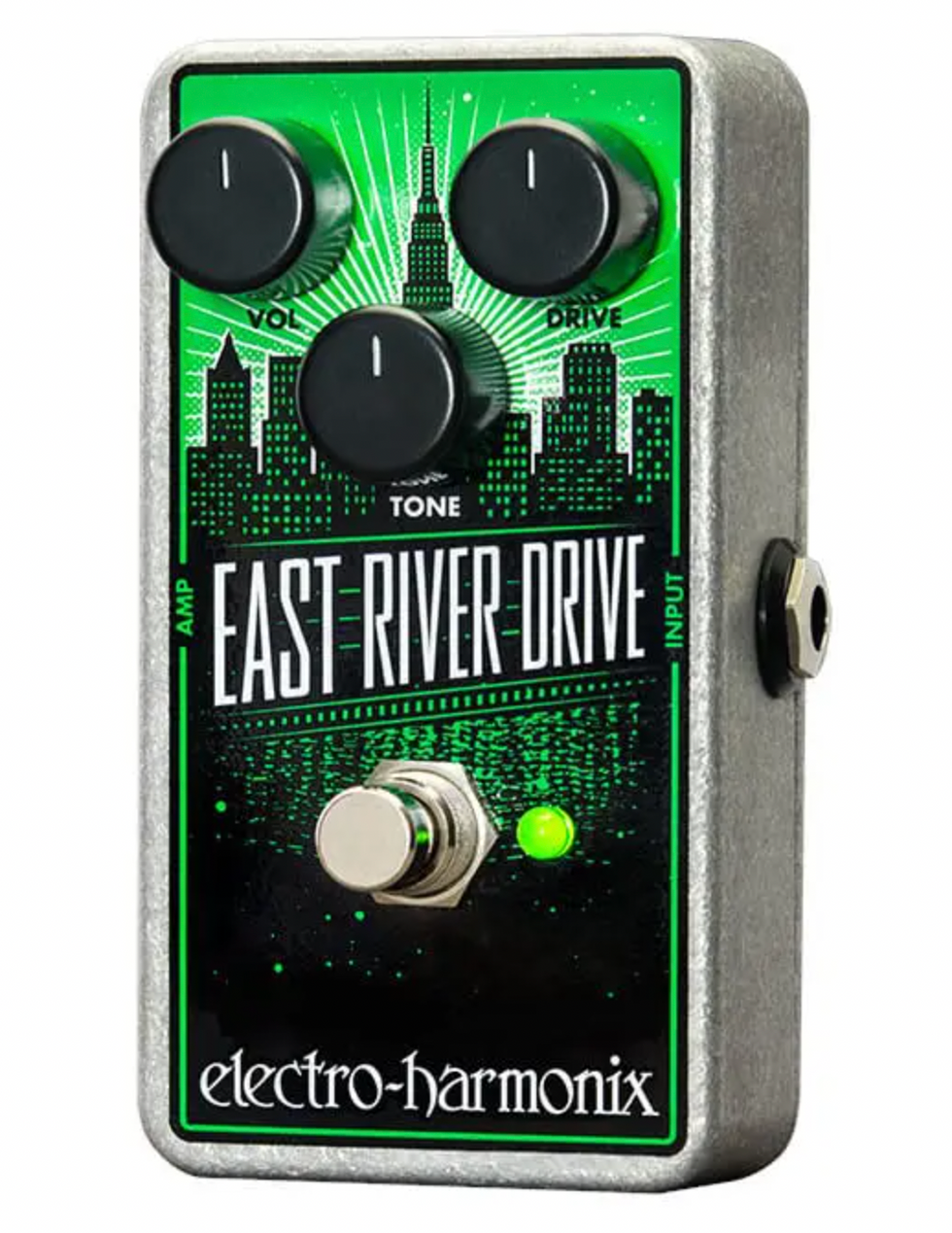 Pedal legend Mike Matthews' take on a Screamer-style circuit is this wildly affordable and dead-simple overdrive that stays faithful to the roots of the original but tweaks the sound to give it a unique edge.
$81 street
Way Huge Green Rhino MkV
A new, smaller version of Jeorge Tripps' classic interpretation offers up two new controls for fine tuning your tone. The freq knob cuts or boosts either 100Hz or 500Hz while curve helps tame any harsh high end.
$129 street
Mooer Green Mile
This extremely affordable Screamer-style pedal not only will save you space on your pedalboard, but it comes equipped with two different modes (hot and warm) to give you increased gain and presence.
$68 street
Voodoo Lab Sparkle Drive Mod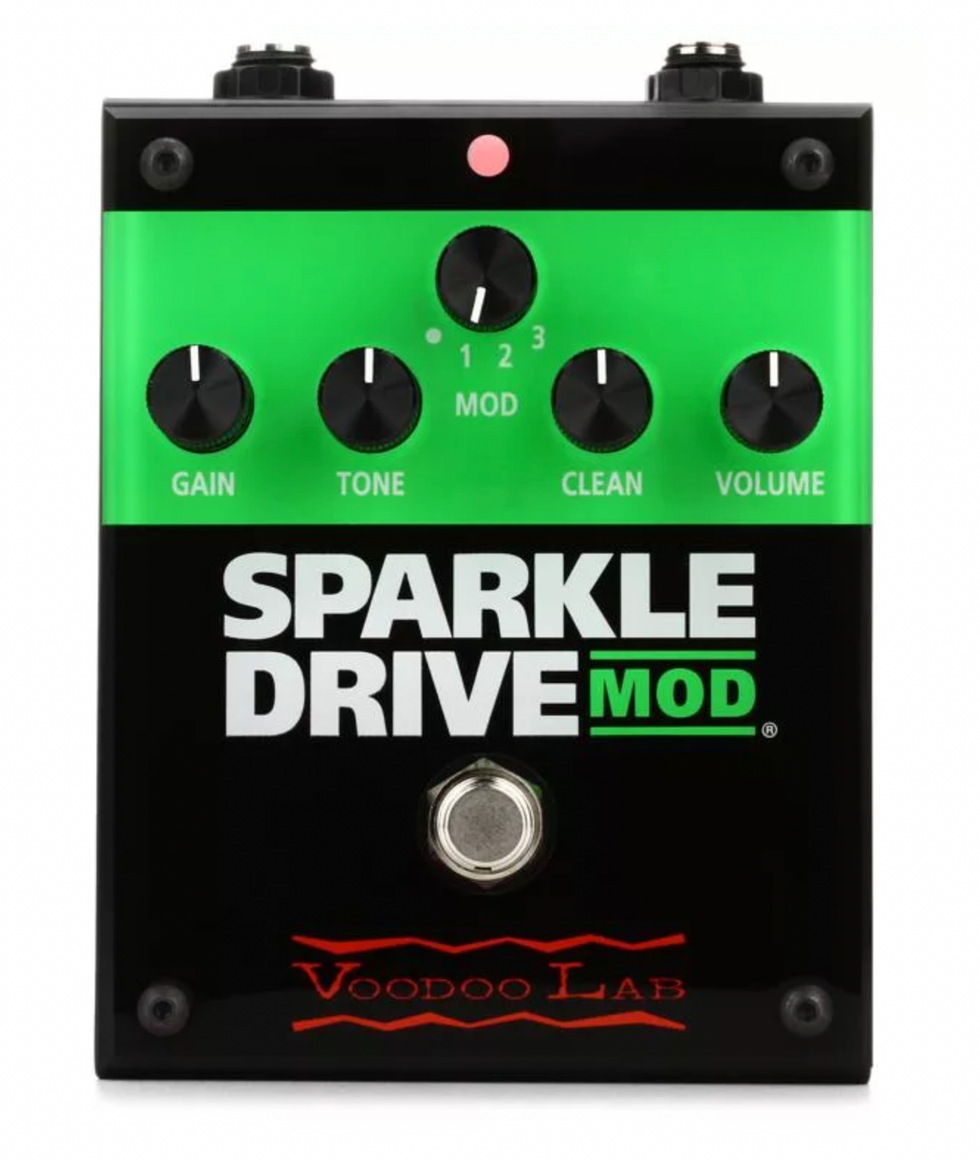 Featuring a unique clean level control, Voodoo Lab's flagship overdrive offers three different gain modes that go from vintage 808-style to more modern hi-gain fare.
$199 street
To celebrate the 20th anniversary of Coheed and Cambria's debut album, Claudio Sanchez and camp launch Anna, a signature pedal to mark the occasion.
Coheed and Cambria vocalist / guitarist Claudio Sanchez has announced details of his brand new signature Anna guitar pedal from Wren & Cuff with pre-orders available today. To celebrate the 20th anniversary Coheed and Cambria's beloved debut album, The Second Stage Turbine Blade, Claudio and camp had the idea to make a pedal to mark the occasion. They decided on a pedal dedicated to one of Sanchez's favorite and most trusted combinations when in the studio and on the stage, his 80's Boss SD-1 Super Overdrive feeding his '78 "op-amp" Big Muff. A Swiss Army knife of fuzz and drive is the end result.
Earlier this summer Coheed and Cambria released their widely celebrated new album and the latest chapter of "The Amory Wars" saga with Vaxis II: A Window of the Waking Mind. The 13-song collection landed at #1 on Billboard's "Top Hard Rock Albums" chart marking the band's fourth #1 on the tally. Vaxis II: A Window of the Waking Mind is available on all streaming platforms with vinyl and cassette variants, along with a deeply immersive DeluxeBox Set available in the Coheed and Cambria's official store.
Claudio Sanchez Anna pedal proto testing
Photo by Alexandra Gavillet
Week #2 is here! You could win one of SIX Pedals! This giveaway ends September 26, 2022.
Click here to jump to the entry.
This page contains affiliate links. Any purchases made through these links may support Premier Guitar financially.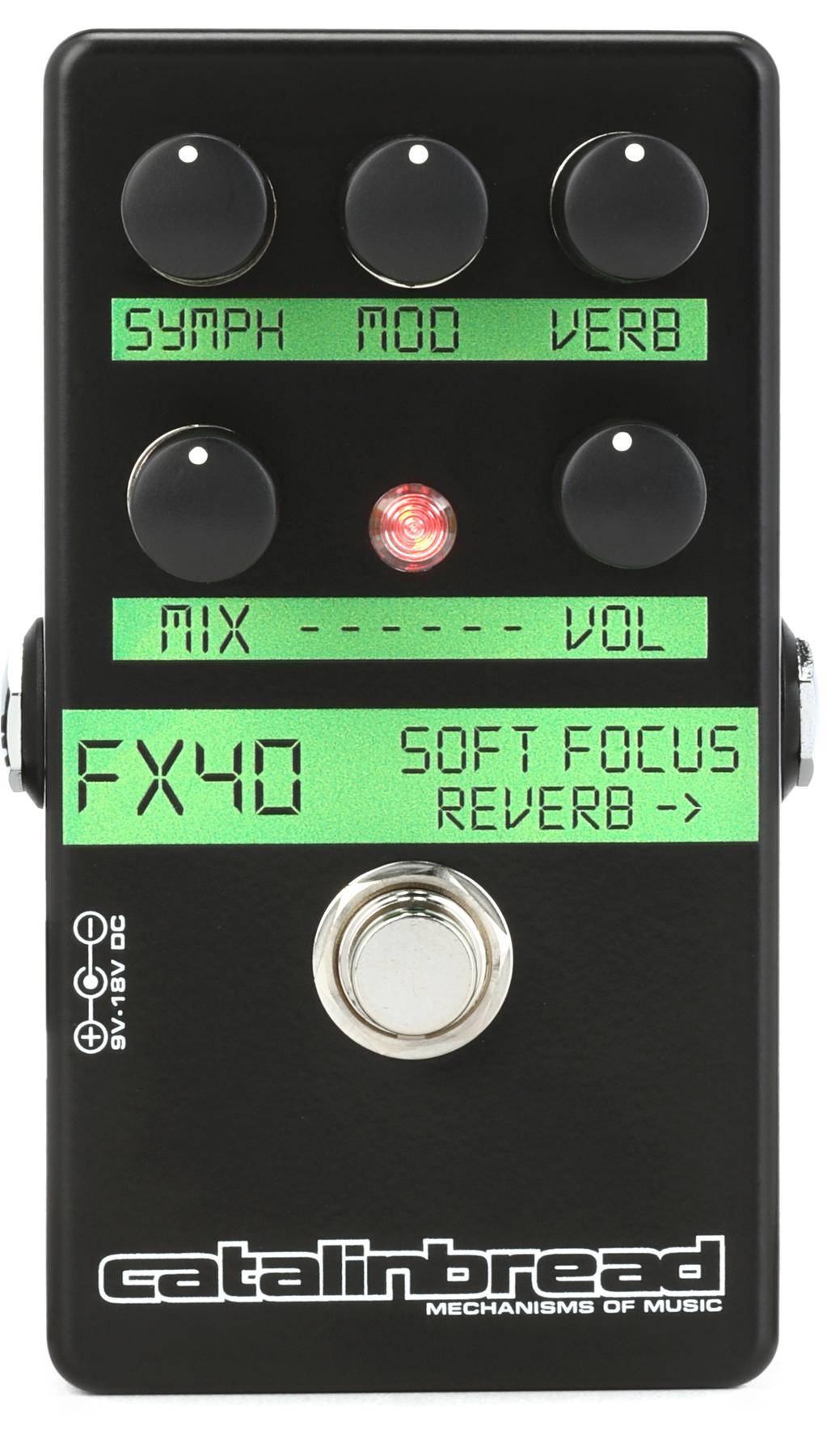 The Soft Focus patch on the Yamaha FX500 was widely used in the '90s by early shoegaze bands, most notably Slowdive on Souvlaki. With its roots in that patch, the Catalinbread Soft Focus is intended to be an instant shoegaze button, while addressing the most glaring issues of the original unit. The original unit had a very plug-and-play approach, offering no mix control, a sub-par preamp and a ghastly tone-sucking bypass signal. At its heart, the Soft Focus is a heavily modified plate reverb with adjustable time, which is subsequently split into three. One path contains a "symphonic" chorus modulator, another features a well-appointed octave-up mixed in with the reverb, and the third path leaves the reverb untouched. The Mod knob controls the rate of the chorus on path one, and the Symphony knob controls the level of the octave on path two. All controls are "coupled" to the tone of the reverb to give users an expansive playing field of sounds to discover and fine tune. Our Soft Focus is not an exact recreation but was exhaustively compared with our own FX500; the difference is that a fairly generic fixed-time digital delay is present on the Soft Focus patch. We found that leaving this feature intact ate into the patch's memory just a little too much for such little payoff, so we leave that addition to you and your favorite delay.
Catalinbread
NEED A SMALL RIG FOR STUDIO WORK, PRACTICE OR CRAMPED GIG SPACES?

The EARTHBOARD EBII-SR is a junior version of the EBII! It has all the innovative features that came with the original EARTHBOARD as well as new built-ins designed to simplify the process of building and using your rig! The world's only magnetically designed and powered complete Effects Pedal System comes with everything you need so you can Focus on the Music, Not the Set-Up. Just add your pedals and patch cables - in under 30 minutes - and you're on your way...

EARTHBOARD EBII-SR System holds up to 5 standard size pedals plus 1 battery and comes with:
5 Gravity Boots (for 4 pedals and the battery)
Gravity Boots come with "fuzzy" hook-side Velcro to easily transfer your pedals from your current board
4 Gravity Boot Tethers and 1 Battery Tether (connecting cables) to provide power from the Gravity Boots to your pedals
Standard 9v, 10,000mA long-lasting, rechargeable battery (includes USB charging cable and mesh carry pouch)
PLUS these unique built-in features:
- undermount Blue LED lights for the cool factor
- 2 Battery Port Input Jacks (side-mounted) for the option to place the battery on the floor next to the board to make room for one more pedal!
- 2 Power Port Input/Output Jacks - 1 on each side for maximum flexibility to: convert to wall power if desired (AC adapter sold separately), power a pedal on the floor next to the board rather than on the board (Requires the Lifeline Tether, sold separately) or connect additional EARTHBOARDs because one battery can power multiple connected EARTHBOARDs (Requires the Lifeline Tether, sold separately)

Compare this complete Effects Pedal Platform to plain ol' pedalboards. It comes with everything you need to get playing - just add your pedals and patch cables! And it's the cleanest, uncluttered rig available because we've eliminated the messy cobweb of daisy chains and power cords! The flexible, modular design allows you to build upon, move and re-arrange pedals and change your rig on the fly. No need to schedule half a day to modify your board…So you can Focus on the Music, not the Set-Up!
Earthboard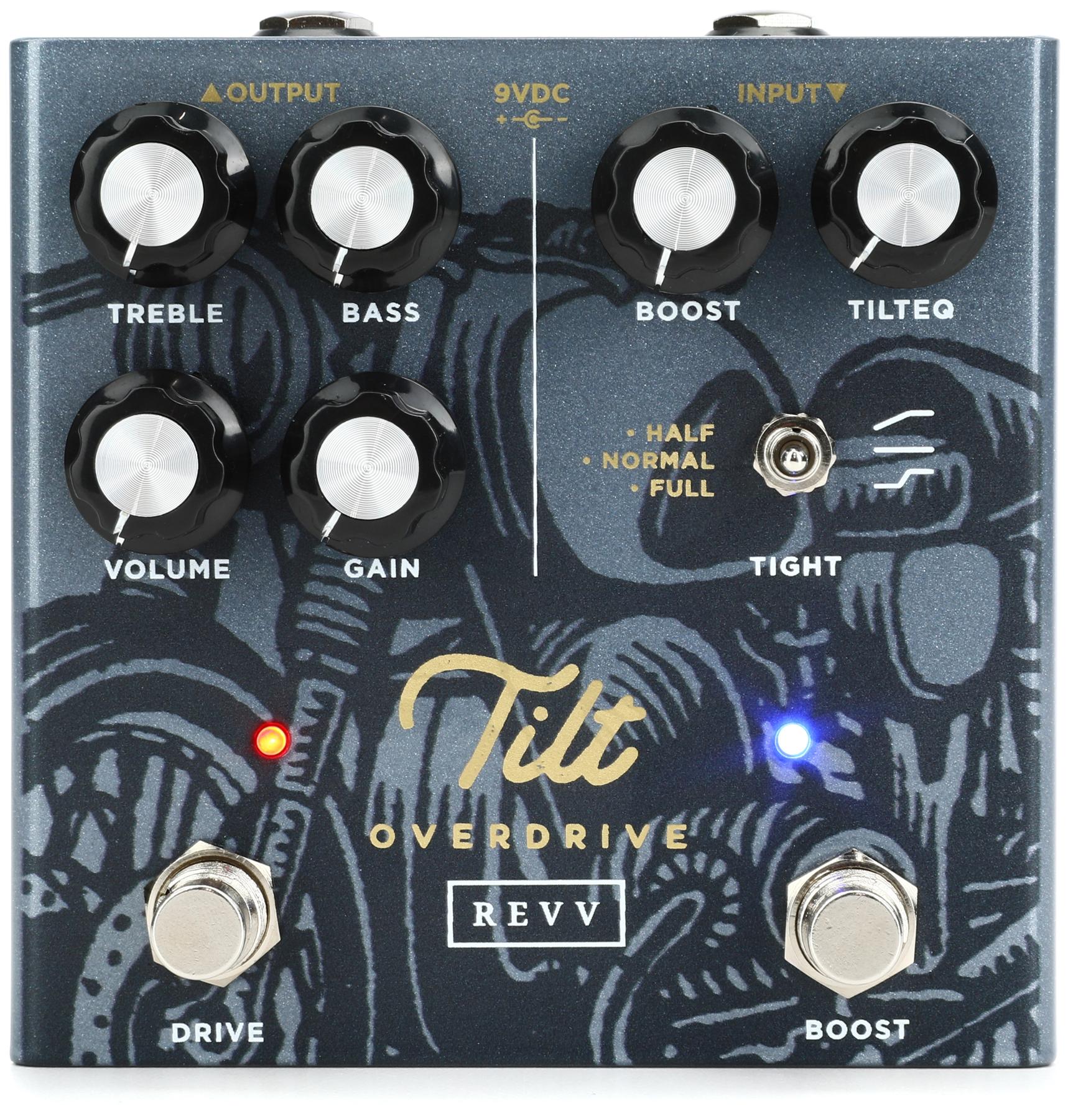 The Shawn Tubbs Tilt Overdrive is the tonal culmination of a lifetime in music. Shawn not only needed a practical tone tool to give him the right sound quickly in any musical context - he aimed to combine the greatest vintage amp tones & recorded guitar sounds of all time into one ideal sound. Now that tone is available to you in a compact 9v double pedal with a unique Tilt Boost.
Revv
**A harmonic tremolo pedal you can keep on Earth, or get lost in space**
This harmonic tremolo gives you a huge range of tonal possibilities. It can be used as a standalone tremolo, optionally with with some layered on reverb, or you can dial in some complex textured delays and feedback to create dreamy soundscapes. And of course you have everything inbetween.
MAS Effects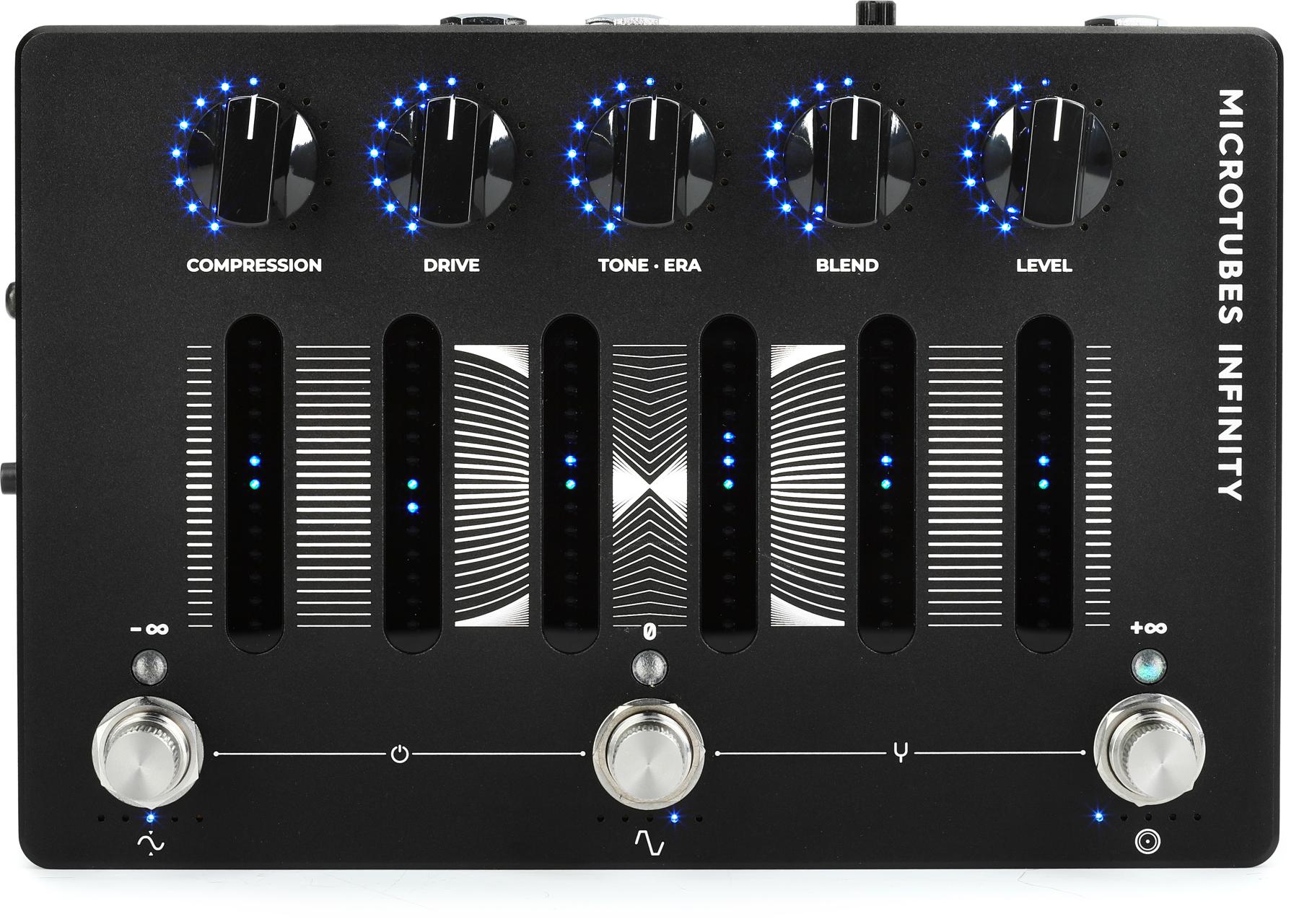 If we get to choose only one piece of gear to take on tour: how would we want it to be? The Microtubes Infinity shares the footmark of the Darkglass programmable line, packed with our three legendary Microtubes distortions: B3K, Vintage, and X. It allows multiband compression on every mode and blending Impulse responses between distortions: an infinity of possibilities.
Darkglass
Up to one second delay with pitch-shifting modulation. And that modulation! Pitch shifting modulation on the repeats which makes those delays sound MASSIVE! And the modulation is foot-switchable: leave it on for those big clean chords, and turn it off when you kick in the overdrive for that crushing solo.
Repeats controllable from one to infinite.
Mix control to perfectly dial in the amount of effect.
Tone control to adjust the tone of the delayed signal from a hard bright room to a soft dark room.
Foot-switchable pitch shifting modulation with Speed and Intensity controls.
Full bypass wth fail-safe relay control; the effect is automatically bypassed if the pedalboard looses power.
9V DC input.
Mayfly Effects