Hudson Electronics Unveils the Overdrive 999, Blackbird, and Buzzard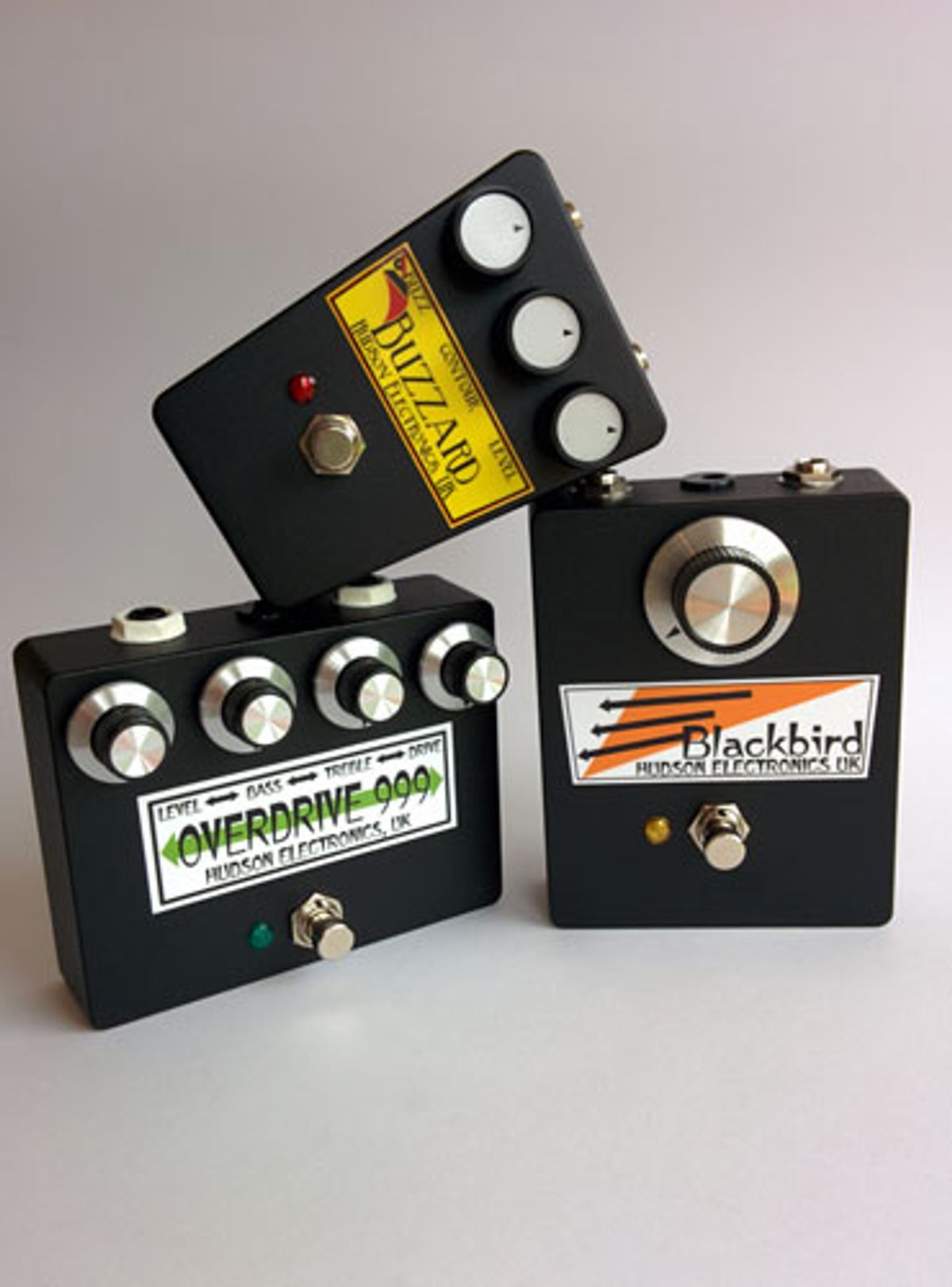 Only 10 of each are available to the U.S. market.
London, UK (September 9, 2014) -- European Musical Imports is pleased to announce the limited availability of three new hand wired pedals from the UK's Hudson Electronics: the Overdrive 999, Blackbird and Buzzard.
The Overdrive 999 is based on the infamous TS808 overdrive, but tweaked for more bass, distortion and headroom as well as more amp like clipping. Coupled with a powerful active two-band EQ based on a vintage recording console it's able to create flavors that vary from a classic mid-focused, rangemaster-style boost to woolly blown-out Supro tones.
The Blackbird is a 100% analog nasty, wild, octave fuzz. It's lineage lies with the '70s Japanese fuzz pedals from Shin-ei and Ibanez and uses the same analog octave generation method as many classic octave fuzzes from the '60s and '70s.
The Buzzard takes you on a fuzzy flight from wasp-like buzzes to thick and greasy fuzzes. Two NOS germanium transistors lie at the heart of this bird which can create classic Fuzzrite, '60s bite, pseudo-octave effects, fuzzy cocked wah and dense, chewy distortion.
Only 10 of each are available to the USA market thru authorized dealers.
For more information:
Hudson Electronics