Massive Unity Reveals the T.A.E. Pedal Unit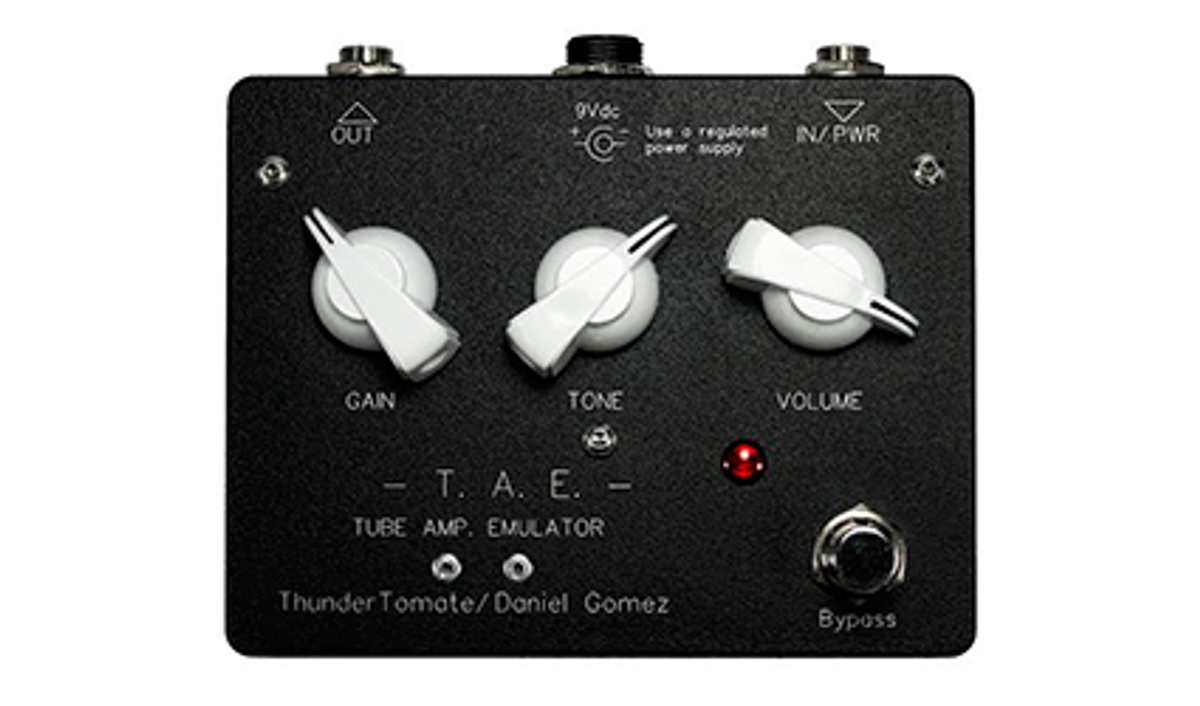 The T.A.E pedal is a full-analog amp simulator for direct line connection.
Madrid, Spain (February 22, 2016) -- Massive Unity has unveiled at the NAMM Show, the new T.A.E. pedal unit, designed by Danny Gomez, engineer, musical director and session guitarist.
It is a full analog amplifier simulator for direct line connection, an impressive preamp to your amp fx loop return or power amp in and a tube sounding booster/overdrive to amp input.
Available to guitarists and bassists needing both a professional alternative to their amplifiers and/or a responsive backup to their regular rig on a ultra lightweight package with a real analog experience like a real amplifier.
Features:
Real analog experience
Input impedance: 1MOhms.
Maximum gain: +36 dB.
Boost, Tone, Volume controls easily assessable
Power supply: 9V external AC-DC adaptor (current consumption <20 mA)
Dimensions (mm): 110 x 121 x 60. Weight: 350 gr. Ultra light & transportable
Used on pedalboards and studios worldwide by some the finest players like Vinnie Moore, Mike Orlando, Jamie Humphries, Michael Casswel, Marcelo Donoso and many more, and used on several Licks Library and Jamtrackcentral new releases available online. Handcrafted by Thunder Tomate.
Price: 250€ (RRP)
For more information:
Massive Unity