NAMM Day 2 Wrapup: Editor's Picks
Anaheim, CA (January 15, 2010) -- We''re going to keep this short, sweet and full of eye candy. Here''s a taste of what caught our eye today... Bogner New Yorker
Anaheim, CA
(January 15, 2010) -- We're going to keep this short, sweet and full of eye candy. Here's a taste of what caught our eye today...

Bogner New Yorker - New low-wattage, 6V6-powered combo from Bogner.



Collings 290 gets a Bigsby and antiqued white finish.




Duesenberg Dragster - Available with single or double cutaway, the Dragster is a stripped down, single-pickup badass.



Ibanez Herman Li signature EGEN8PLB - check out that new grip.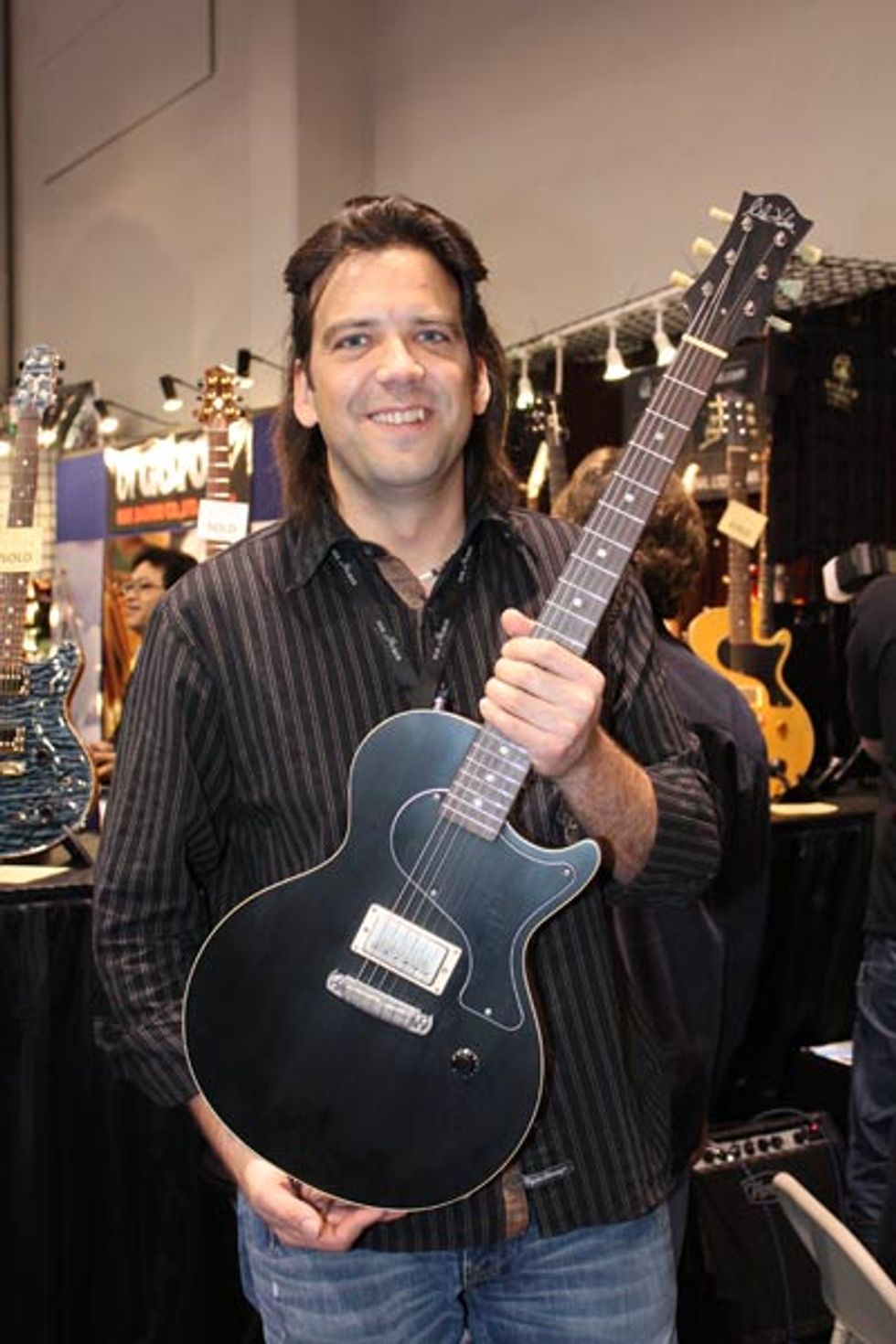 Nik Huber's latest Junior-style guitar was a cool departure from his usual extravagant tops.



Ibanez has a new 5-/25-watt tube head with built-in, footswitchable TS-808 Tube Screamer circuitry.



Ibanez AS103VB - Part of Ibanez' Artcore lineup, the AS103VB features a 5pc Artcore Maple/Walnut set-in neck, Flamed Maple top/back/sides, Medium frets, ART-1 bridge, Quik Change III tailpiece, Super 58 Custom (H) neck pickup, Super 58 Custom (H) bridge pickup, gold hardware, and a gorgeous Vintage Burst finish.



James Trussart Jazzsteel



JMI Tonebender Reissues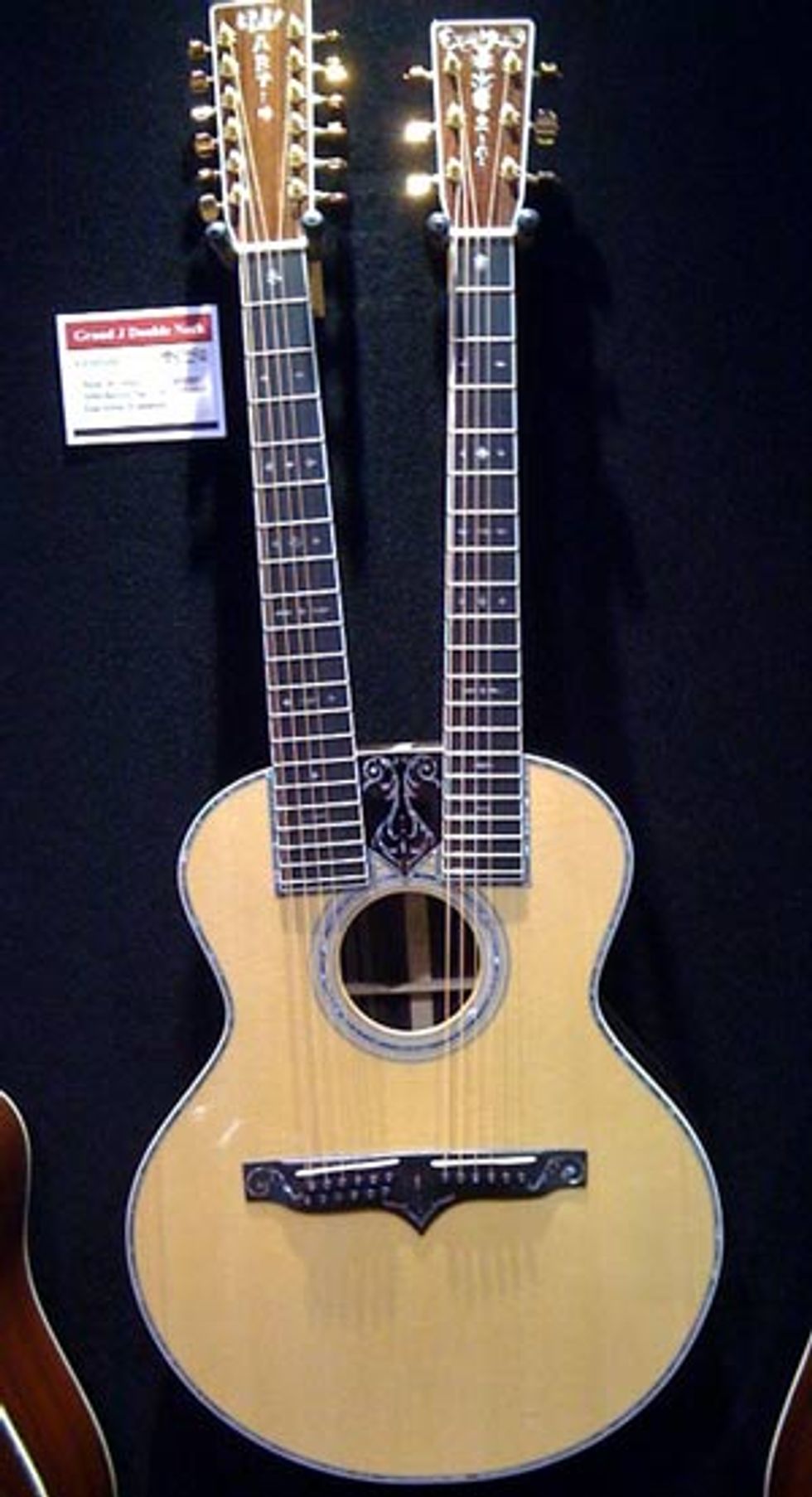 Martin Custom Shop Doubleneck




Martin Custom Shop Silver Sparkle Acoustic




Mesa Boogie M3 Carbine Bass Amp - Packs the same Carbine preamp and Trans-Class power as the higher-powered siblings at a more affordable price. The M3 weighs in at 300 watts and is available as a 2U rack chassis or a 1x12 combo.



National Reso-Phonic's first all-wood tri-cone resonator.



Nikita tele-style with Japanese fish-art graphics.



Orange's Smart-Power Bass Cabinet cross section - two separated speaker compartments with two "stacked" speakers.



Orange Thunder 30 head - 30-watt, EL34-powered combination of Orange's Rocker 30 and Thunderverb.



Pigtronix Aria Disnortion has sweet, creamy distortion in a tiny pedal. Philosopher King is a polyphonic amplitude synthesizer that combines the Philosopher's Tone circuit with an envelope generator.



Inlay on PRS Dragon, specially made for NAMM '10


Paul Reed Smith TexaPlex II head features PC-board construction for a more affordable price tag.

Strut Guitar Holder - We don't want to overlook the good accessories, and this simple guitar holder caught our eye.


Tom Anderson Bulldog single-cutaway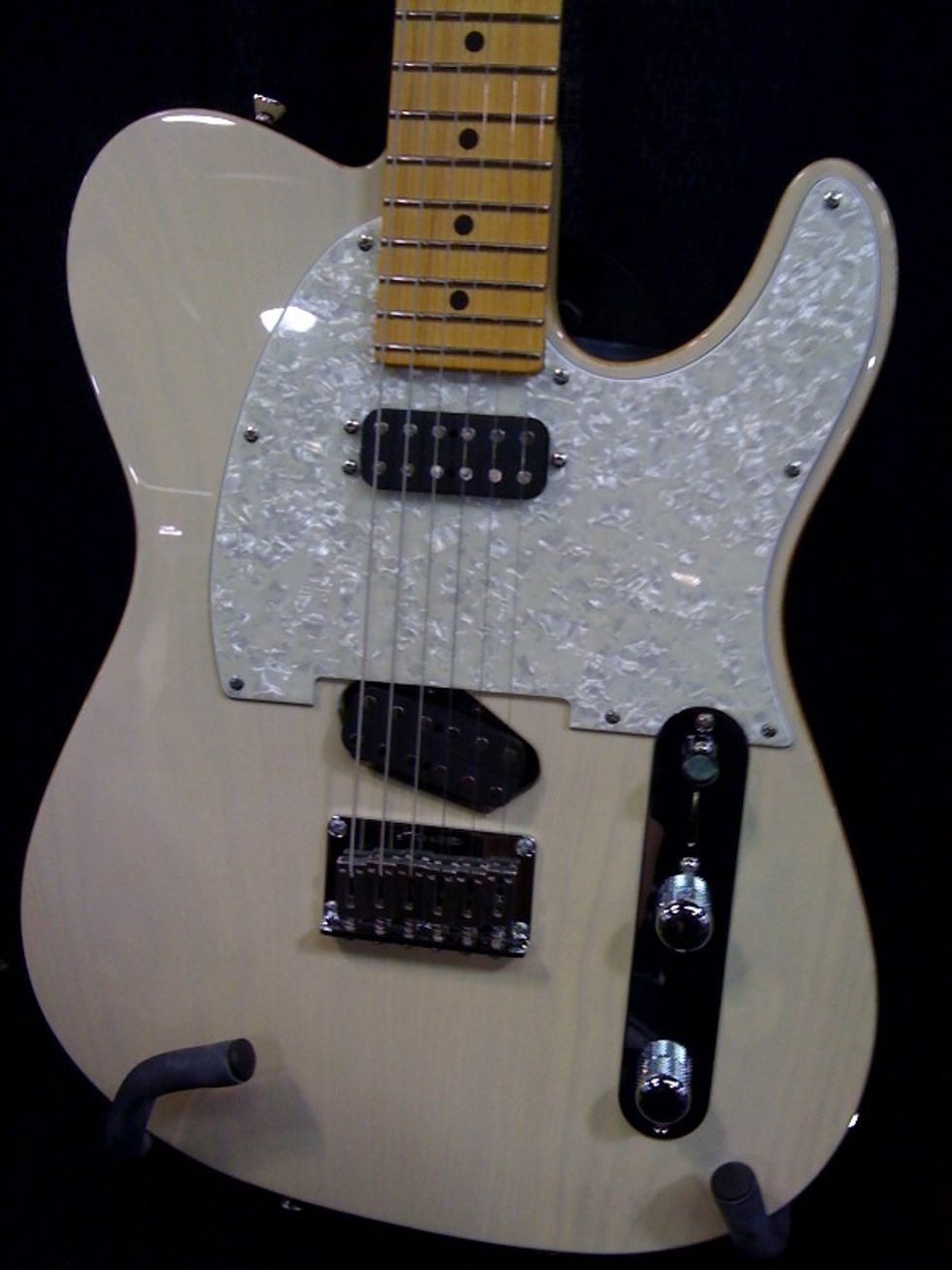 Tom Anderson 24-3/4"-scale Short-T