New Guitar Book: A Guitar and a Pen
PG columnist John Bohlinger is releasing a new book and giving away a Gibson in May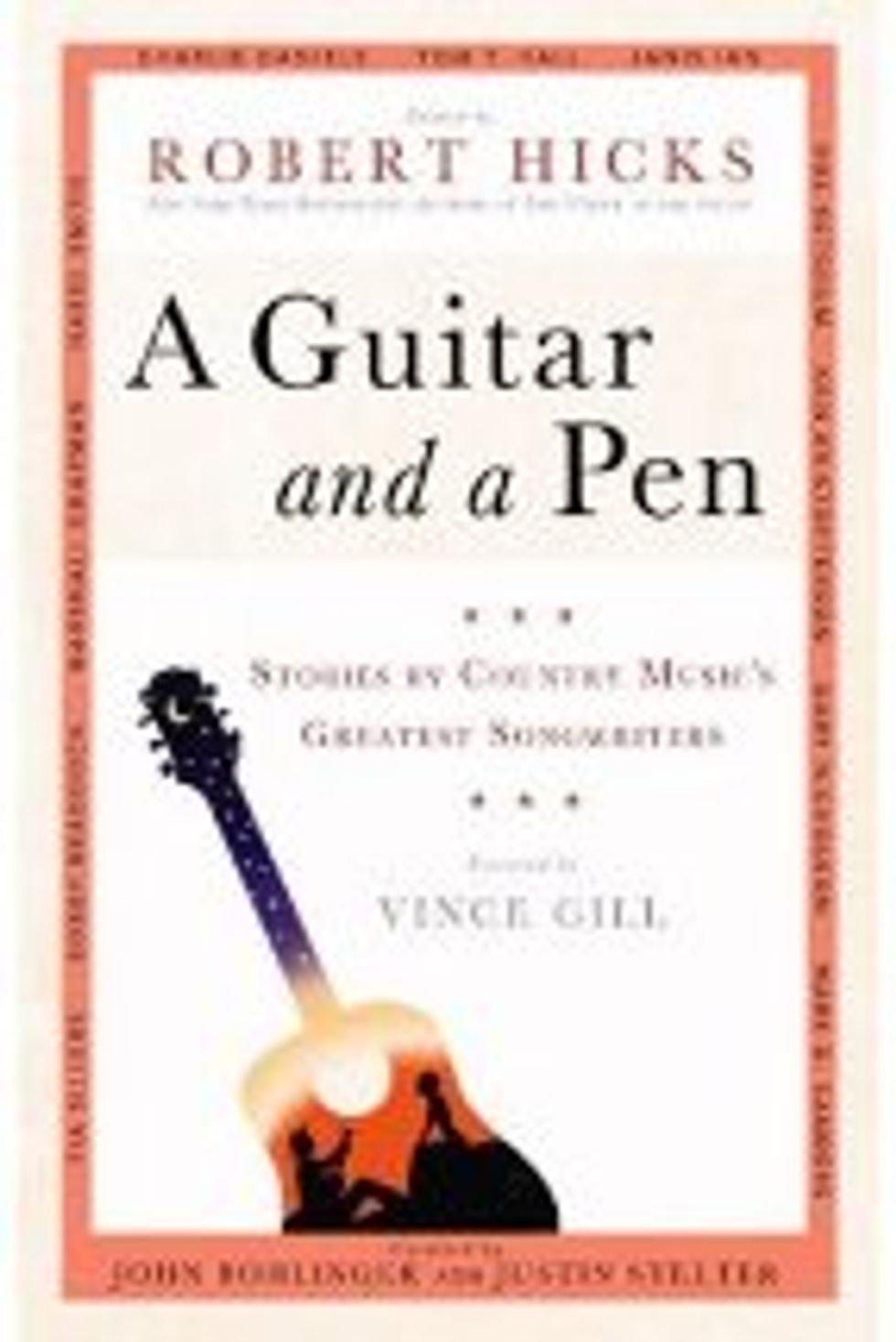 Nashville, TN (April 8, 2008) -- Premier Guitar''s monthly Sideman Survival writer, John Bohlinger, has a new book headed to Amazon and bookstores on May 14, 2008. A Guitar and a Pen is a collection of stories from Nashville''s finest songwriters who fully understand one saying: "It all starts with a song."
The book includes a foreword from Vince Gill and stories from Charlie Daniels, Tom T. Hall, Bob McDill, Tia Sellers, Gary Nicholson, Mark D. Sanders, Bob DiPiero, Kris Kristofferson, Hal Ketchum, Bobby Braddock and Janis Ian -- just to name a few. These wordsmiths have shaped some of the greatest stories into three and a half minutes that fit neatly on the radio. With this in mind, the editors set out to answer the question, "If they can put all that into a song, what could and would they do with a blank piece of paper and a pen?" The answer lies in this 272-page collection of fiction, non-fiction, creativity and insight.
One example of the writing featured in the book is Kris Kristofferson''s "A Rock," which tells the humorous story of how an explicit natural rock formation brings chaos to a small farming town out west. "He Always Knew Who He Was" reveals the true story of Bluegrass founder Bill Monroe meeting Frank Sinatra, as told by Hazel Smith.
With the release of A Guitar and a Pen, the co-editors -- Bohlinger, Robert Hicks (New York Times bestselling author of The Widow of the South) and Justin Stelter -- are giving away one Gibson Songwriter Series Deluxe acoustic guitar. Enter to win by clicking here.
For more information:
A Guitar and A Pen