Fastening Sytem for Smart Track Pedalboards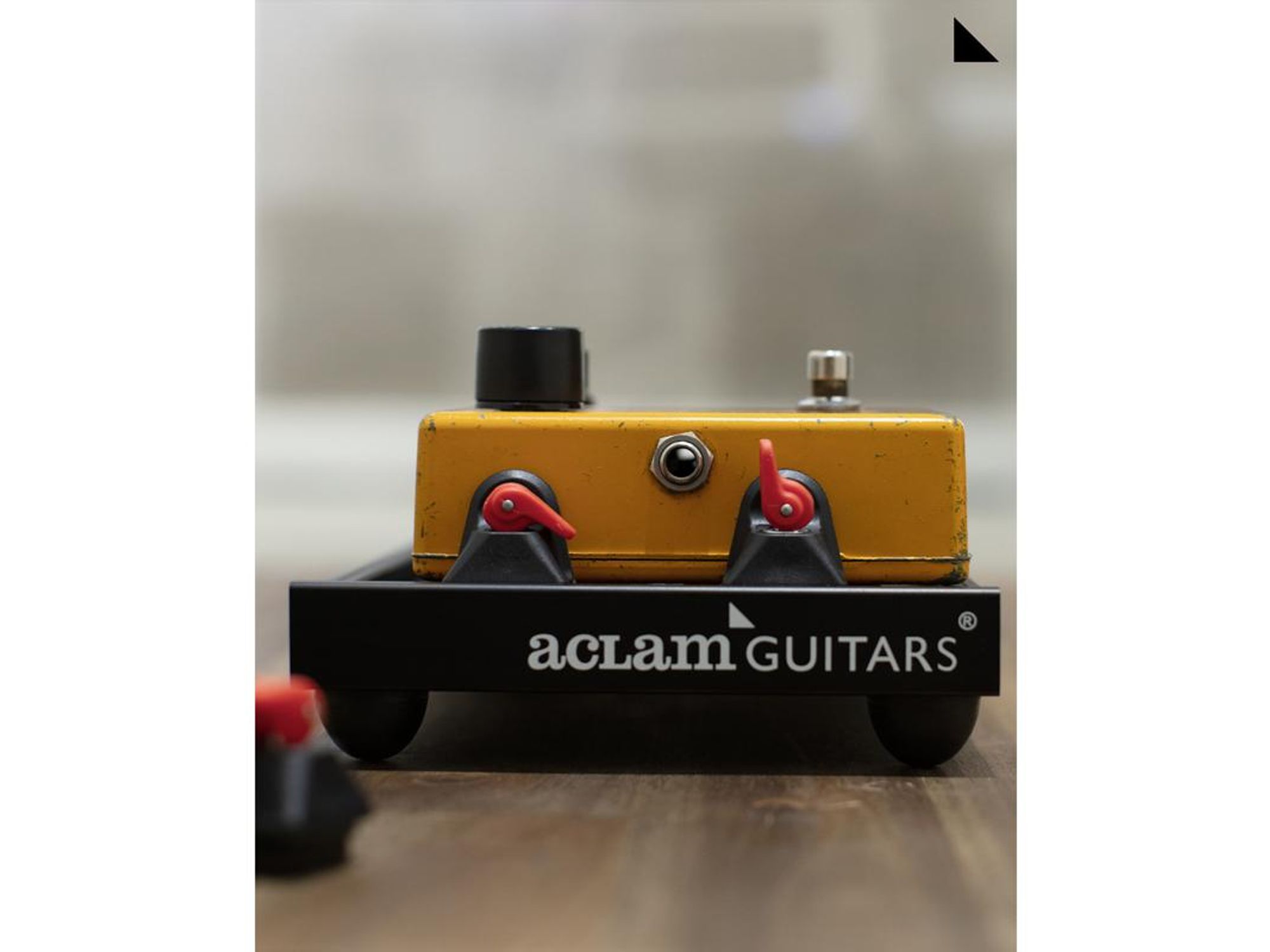 This innovative product combines the possibility of attaching effects without using adhesives and a wide variety of accessories to customize the pedalboard for each user's needs.
---
​Attach your effects pedals without glue or other adhesives now faster and easier with the new Fast Fastener. Smart Track pedalboards are for those musicians who don't wish to devalue their effects or are simply tired of melted adhesives and glue under their expensive effects.
NEW!! Smart Track Fastening system: An upgrade to secure your effects pedals without adhesives using the new Fast Fastener. Fast Fastener Video: here
Modular & Customizable: Expand, reduce, or transform your pedalboard. Your imagination is the limit to achieving your perfect pedalboard. NEW Slotted models are available now in the US.
Reusable Fasteners: Rearrange your pedalboard as many times as you need.
Big range of accessories: Build tiers and levels, hold your power supply, and keep your cables tidy...
+18 sizes: Aclam offers 5 standard sizes, but there are many configurations for you to customize.
"We developed and patented Aclam's Smart Track pedalboards a few years ago and we've realized that other brands are trying to take advantage of our I+D investment. This is the main reason for us to constantly work hard to enhance our products and why we have come up with a faster and tool-free evolution of the standard fasteners: The Fast Fastener. Who knows, we might already be working on the next fastener development"
Marta Hereu – Product Manager
Fast Fasteners for Smart Track® Pedalboards
Pedalboards available from USD 99. For more information, please visit aclamguitars.com.