Tone King Unveils Royalist MKIII Amp Line
Tone King Royalist Combo
Available in an all-tube head or 1x12 combo format, the Royalist MKIII includes a pair of cabinet options: a 1x12 and 2x12 cabinet are also available.

---
Tone King has launched the new Royalist MKIII amplifier line, a 40-watt, two-channel, all-tube amp that expands on that legacy by faithfully reproducing the iconic British tones of that era. Ranging from the sweet, singing JTM45 to the iconic "Plexi" sound, all the way to the raging "Super Lead".
Tone King Royalist 2x12"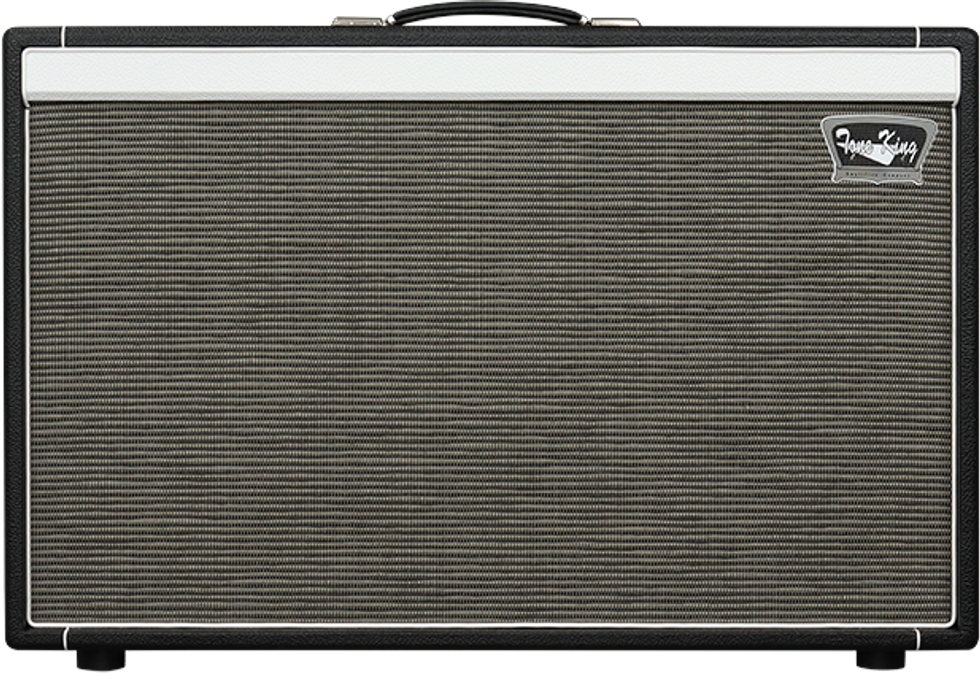 Tone King Royalist 1x12"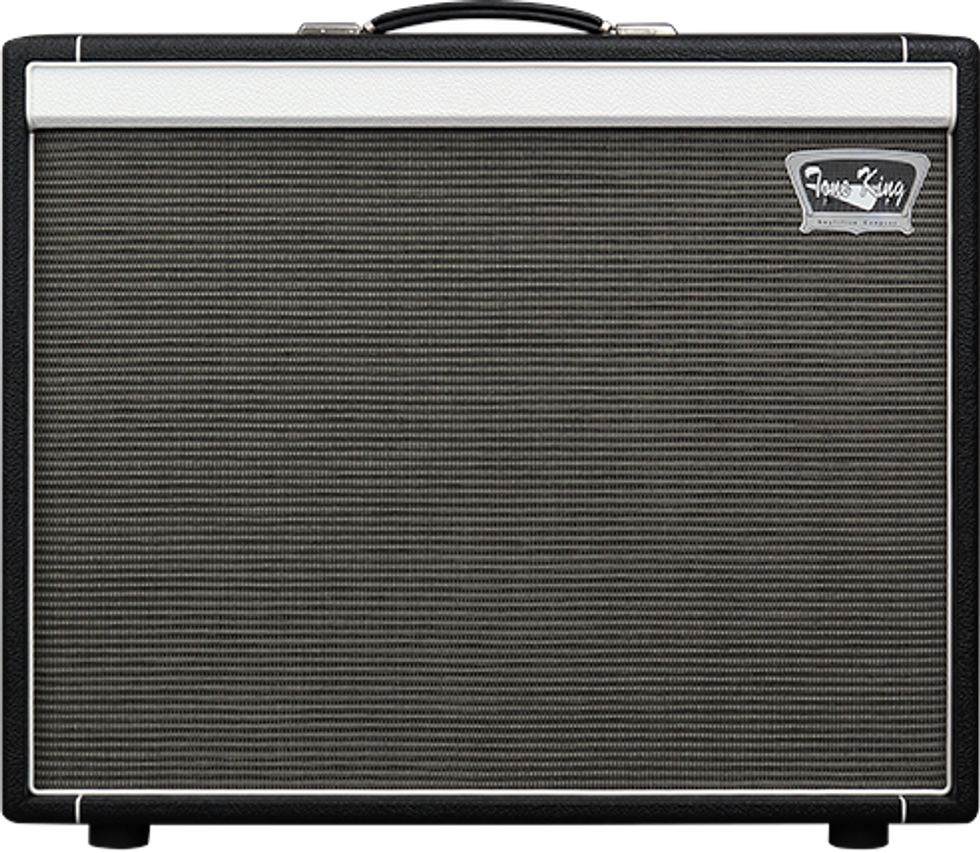 Tone King Royalist Head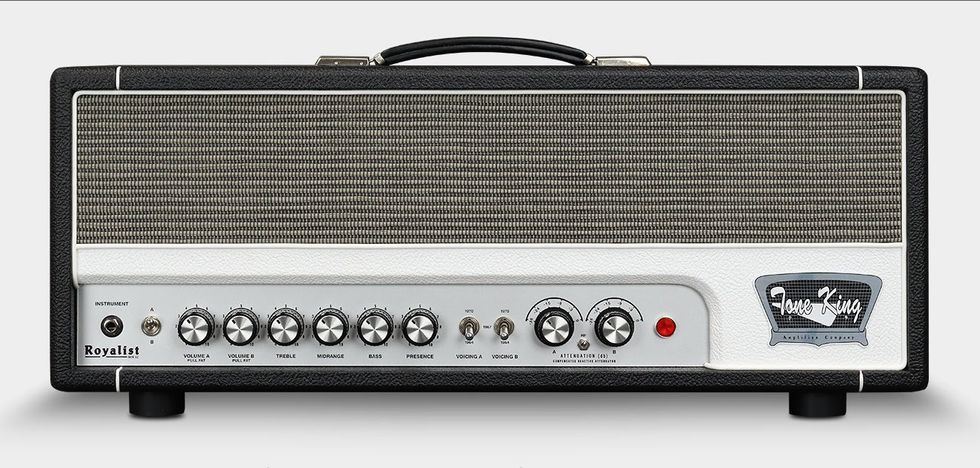 The Royalist MKIII authentically captures the vintage nature of these iconic amplifiers, delivering tone that spans from clean to edge-of-breakup, to the bright-crunchy leads found on countless classic rock records that helped shape music history. The Royalist MKIII Offers Three Inspiring New Features:
Two channels with independent Volume and PULL FAT feature. The Volume controls for both Channel A and Channel B feature a PULL FAT option which changes the feel of the amplifier by delivering more low-end at the first gain stage. The FAT setting is ideal for clean tones and single coil pickups or if you really want to add some juice to your lead tone.
Three-way 1964, 1967 and 1970 voicing switch, assignable to each channel. The 1964, 1967 and 1970 three-position voicing switch on each channel allows you to choose the particular preamp, tone stack and negative feedback from three of the most iconic vintage British amplifiers.
Tone King's legendary Iron Man II attenuator, one for each channel, with HF switch. The built-in Iron Man II attenuator on each of the channels features a tuned reactive load and special compensation circuitry that allows the power tubes to be fully driven, yet only allowing a fraction of the signal through to the speaker.
Features and Pricing
Key Royalist MKIII Features:
Two Channels with Volume Control and PULL FAT feature.
Three-Position 1964, 1967 and 1970 Voicing Switch, Per Channel
6-Step Iron Man II Attenuator, Per Channel
Wide Variety of Vintage British Tone
Made in the USA
Pricing is as follows:
40W Head -- MSRP: $2,495
1x12" 40W Combo -- MSRP: $2,695
1x12" Cab -- MSRP: $695
2x12" Cab -- MSRP: $995