Planet Waves: Planet Lock Strap
While guitars have evolved and matured technologically, guitar straps have remained pretty much the same. And since the strap itself hasn't changed, neither have the problems. Active guitarists know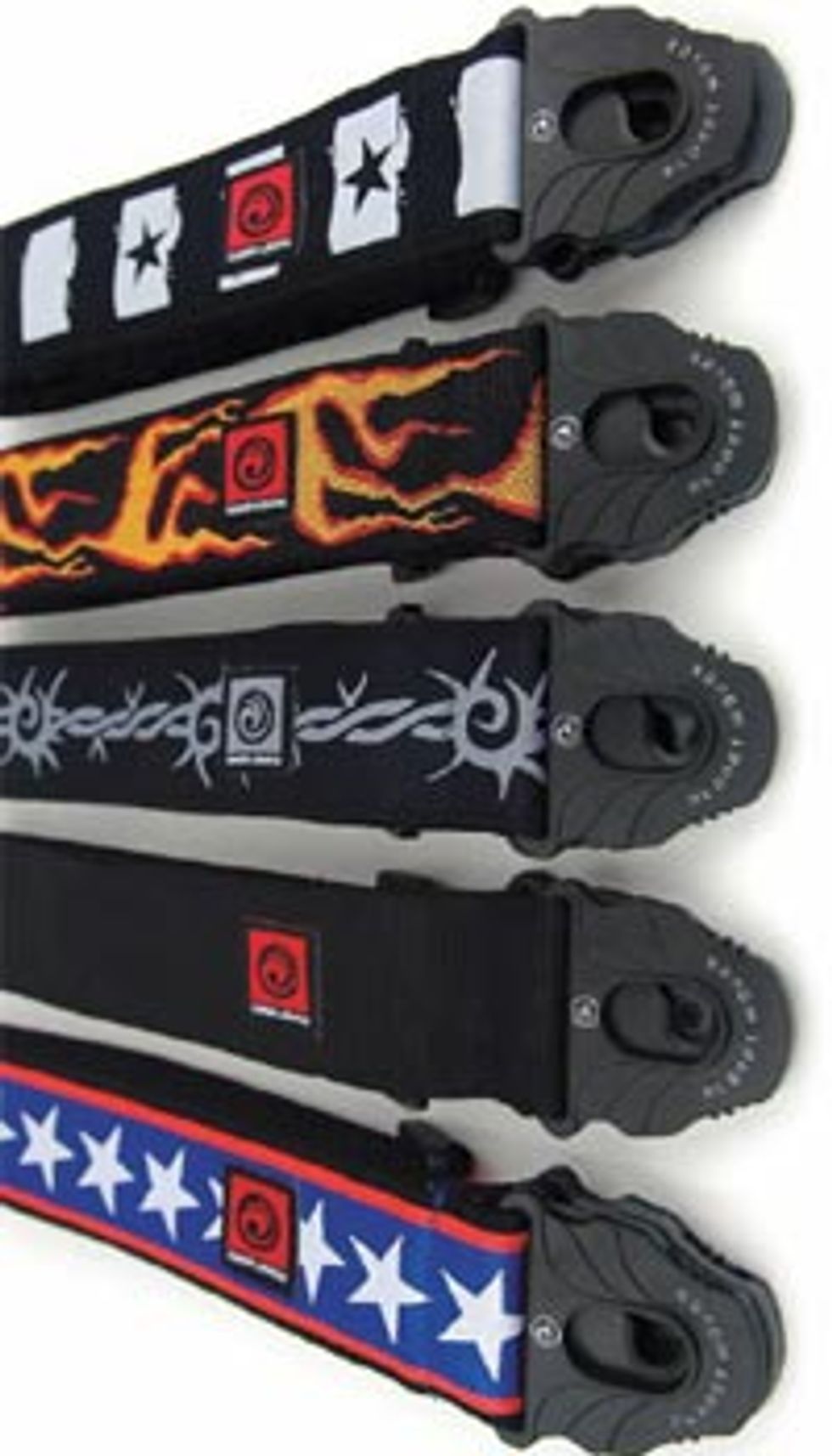 While guitars have evolved and matured technologically, guitar straps have remained pretty much the same. And since the strap itself hasn't changed, neither have the problems. Active guitarists know that without a strap lock the chances of their guitar taking flight as they twirl it around their necks is greatly increased.
Strap locks have long been an option, but what about guitarists who don't want to fuss with the installation or extra hardware that comes with them? What if you just want something to throw in your gig bag for that potentially volatile local jam? Planet Waves, a company long associated with seductively slick and player-focused accessories, has finally arrived with their latest solution for those players, and as usual, has made the answer look easy.
For those guitarists unfamiliar with the system, the premise is simple: eliminate the hardware by attaching the lock directly to the strap. Planet Waves has been experimenting with the system for years, but this incarnation is the most user-friendly and streamlined to date. Featuring much smaller locking ends and a significantly improved locking system, this strap promises to keep your guitar where you want it (i.e. not on the floor). While there's not much in the way of padding, and the thumb wheel used to lock the strap ends can take a little getting used to, the nylon strap held up to all of the musical thrashing we could generate. In typical Planet Waves style, you definitely get more for your money here; the entire lock design seemed solid and the strap's thick stitches gave us extra piece of mind.
Our space is limited, so I'll keep it short: if you've been looking to lock up your guitar, the Planet Lock Strap is one of the cheapest insurance policies you could buy.

Rating...
 
Our expert has stated his case, now we want to hear yours. Share your comments and ratings below.