How to Survive a Jam Session—A Bassist's Guide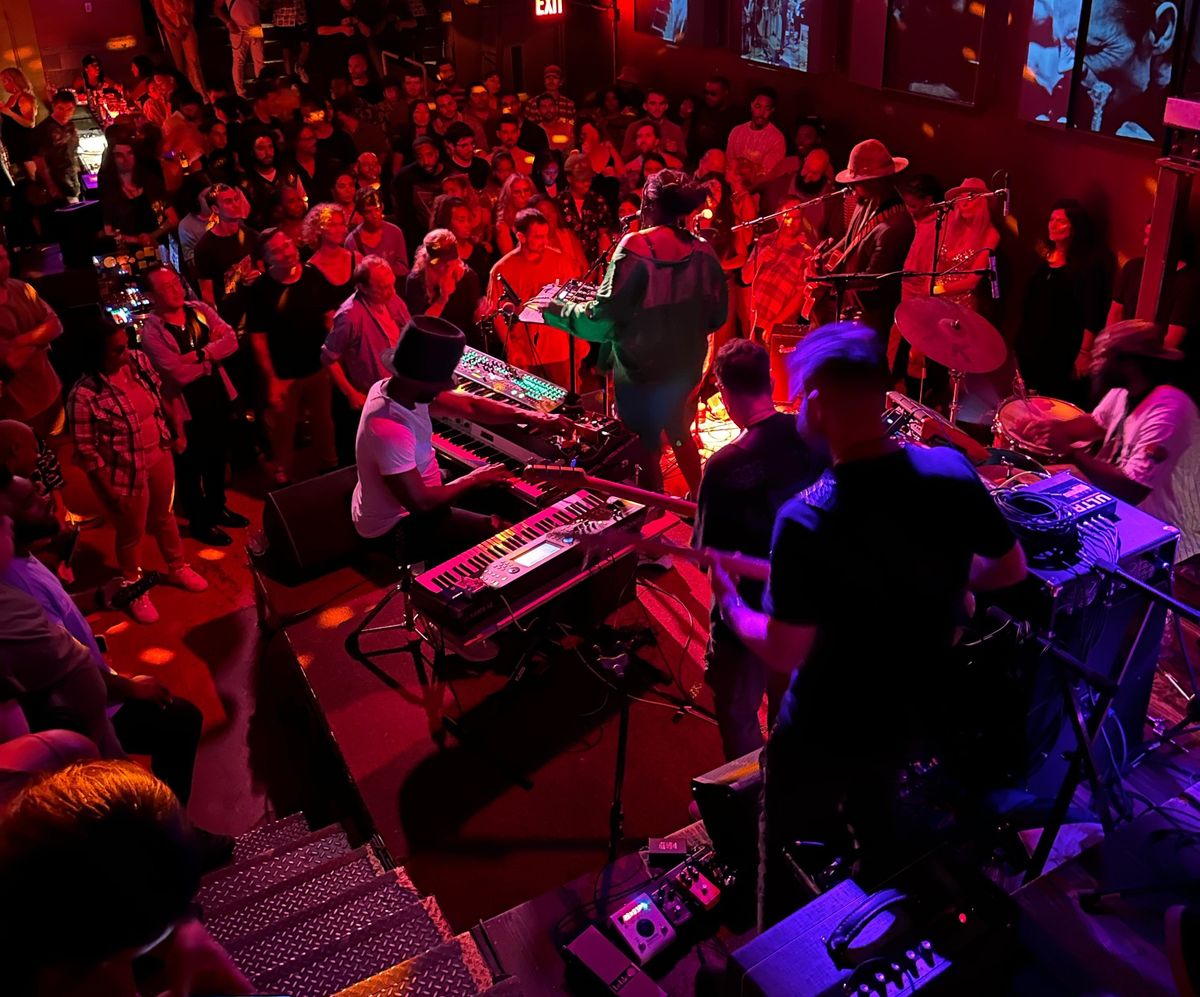 Jamming is an essential part of American musical tradition, and should be part of yours. Here are some bass-centric tips.
Jam sessions have been an essential part of the history of American music, going back at least 120 years, to a time when "live in person" was the only way audiences could experience music. In those days, one might attend informal house parties, social clubs, or basement speakeasies, where liquor flowed plentifully as musicians provided entertainment. Sometimes, musicians would arrive with a preset show. But quite often, and especially in the case of jazz, the music would be completely spontaneous, and that was the whole point. There might be a house band, but what they'd play, how long they'd play for, how they'd play it, and who might show up and join would be completely unscripted. This gave birth to what many now regard as the beginnings of jazz.
---
The spontaneous, unknown element, where literally anything can—and very well might—happen, has made jam sessions the ideal space for developing musicians. Artists from Slam Stewart to MonoNeon cut their teeth, honed their skills, developed their sounds, and built their first audiences at jam sessions.
The terms "jam session" and "open mic" are not interchangeable, though many confuse the two. There are many differences, but one that stands out is the band's role in the affair. Open mics are mostly about the singers, and sometimes about amateurs who simply wish to sing popular songs backed by a band. At jam sessions, musicians and singers—though there may be no singers at all—have equal status, and every participant needs to have honed their ability to respond spontaneously on the fly.
Many of my formative years were spent at jam sessions. First in London and later in Philly, NYC, or whatever other cities I visited while on tour. In those days, I practiced a lot and gained much from that controlled environment. But the things I learned at jam sessions like Philly's Black Lily and Back2Basics, the annual jam sessions at North Sea Jazz Fest, and so many others, would be hard to learn anywhere else. After witnessing many jam-session trainwrecks, I learned that no session could withstand a bad bassist or drummer, let alone both at once!
"At jam sessions, musicians and singers—though there may be no singers at all—have equal status, and every participant needs to have honed their ability to respond spontaneously on the fly."
A much younger me made it my mission to always be the bassist who elevates what is happening onstage—and never the bassist who brings everything crashing down! The following advice, I believe, will help the jamming bassist avoid the latter. I'm going to assume that we're all already practicing and getting our basic skills and sounds together, so no need to reiterate those areas.
Tune up. The bass you're handed at a jam session probably won't be in tune. Nobody cares about anything you play if you're out of tune. Tune before you get on stage, before the song starts, or better still, learn to tune as you're playing.
Avoid becoming a fixture. There are lots of people who also want to play. Do what you have to do and then get off stage.
Master the changes. Understanding and being able to play common forms and tunes will greatly improve your chances of dealing with whatever is thrown at you. A good place to start is the blues and rhythm changes. There are an inexhaustible number of songs that are based on these, so learning to play both in all 12 keys will go a long way.
Learn common jazz standards like "Donna Lee," "Cherokee," "Autumn Leaves," "All the Things You Are," etc. Even if your goal is not to play jazz standards, learning to play them is like an entire course in advanced harmony, melody, form, and the way that things move. Learn the common Motown classics. So many of them, especially songs by Stevie Wonder, are the blueprints for many songs you might encounter.
Actively listen while playing and figure out what everybody else is doing. A bassist with great ears will be able to learn any song by the second rotation of the form, and should be able to fake it well until then. I find that an excellent way to work on active listening at home is playing along with the radio, or in any situation where you don't know the song and have to learn as you play.
So, where can one jam? If you're in NYC, a great jam session to check out right now is Producer Mondays at NuBlu, which happens every Monday and is run by my good friend, keyboardist Ray Angry. If you're not in NYC, ask some of the players on your local scene.
There are a lot more things I could mention, but one of the most important is attitude. Jam sessions are social events. Be courteous to everybody you encounter. Enjoy the atmosphere, and have a great time—without ruining anybody else's!