Pykmax Releases J Series Picks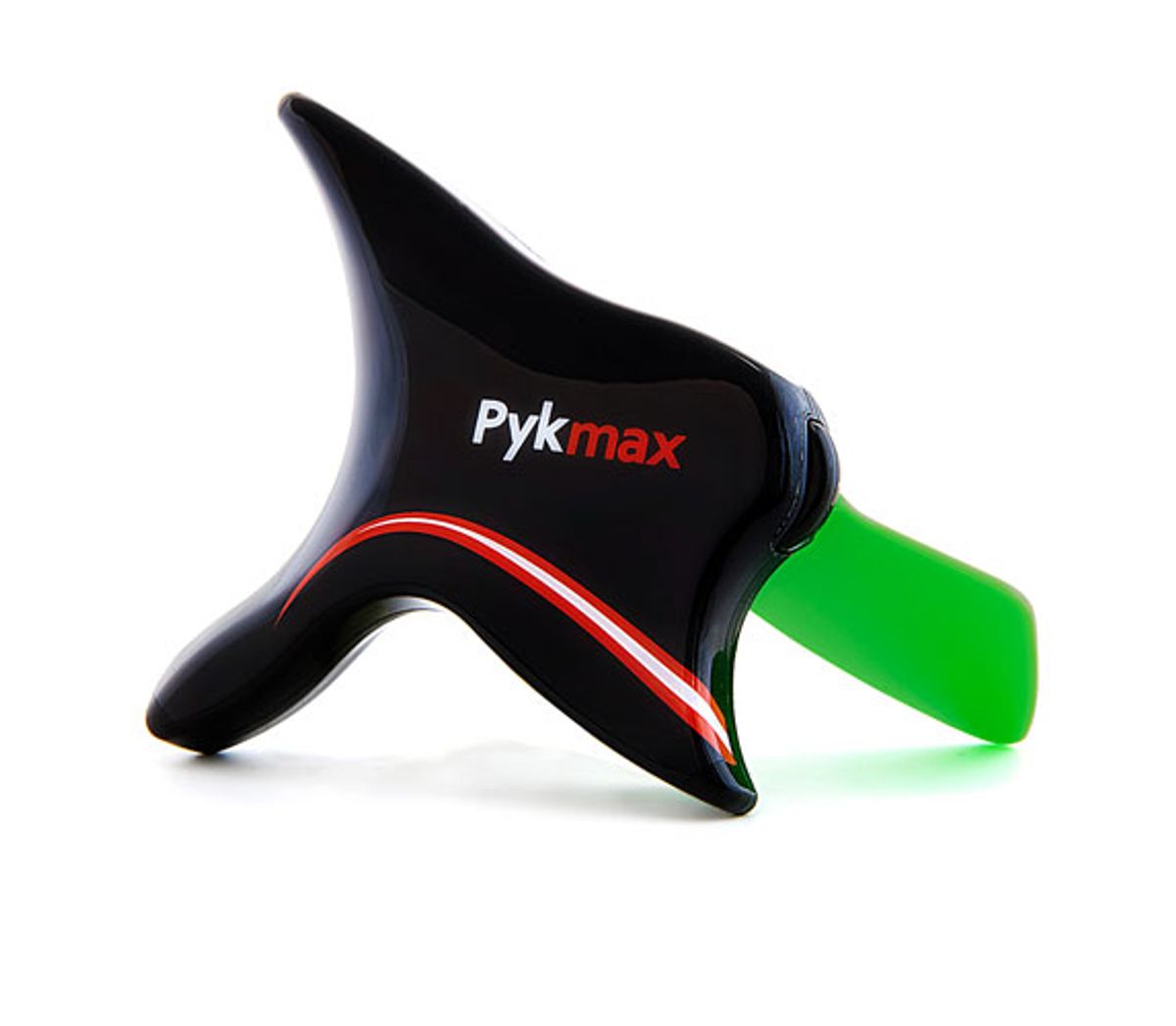 The picks are currently available in two right-handed body sizes.
New York, NY (October 31, 2014) -- Pro Music Marketing, Inc. is proud to announce the launch of the J Series replacement guitar picks for the Pykmax High Performance guitar pick. The J Series (Jazz style) picks are sharp tipped, injected molded nylon picks. The first model in the series has a thickness of 1.40mm.
According to Jeremy Milikow, CEO of Pro Music Marketing, "since launching Pykmax in 2013, we have been flooded with requests to produce a Jazz style pick. We've been working on this model for many months and have done extensive field testing and design tweaking. Based on the response, we're confident we have a winning product."
Pykmax is currently available in two right-handed body sizes, small and medium. The small size is recommended for children up the age of approximately 15 and for adults with small hands. The medium size is recommended for most adult players. Three round tipped pick gauges are offered for each body size. 0.60mm, 0.88mm, and 1.00mm. These are precision injected molded from Delrin. The J Series sharp tipped pick is available in 1.40mm and is precision molded from nylon.
Standard Pykmax packaging includes one body and one round tipped pick mounted on the body. The standard retail price is $15.00. Replacement plectrums are sold in packs of 5. The standard retail price is $7.50.
For more information:
Pykmax