Randall Amplifiers Announce Fredrik Thordendal Signature Series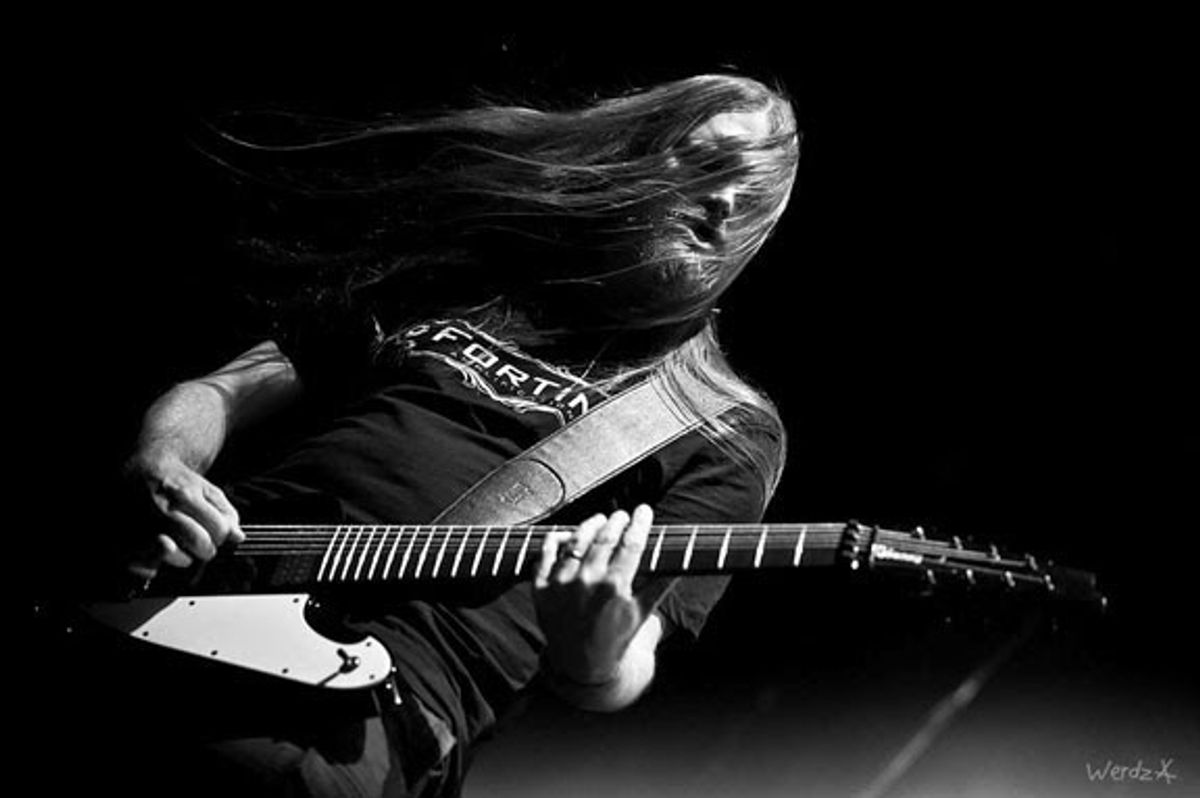 The Meshuggah guitarist teams with Randall for a high-gain amp.
Chicago, IL (June 6, 2014) -- Randall Amplifiers is pleased to announce the commencement of an exciting new signature series and design collaboration with one of the most innovative and progressive artists of our time, Fredrik Thordendal of Meshuggah.
Fredrik's, and in turn, Meshuggah's impact on heavy music in general is massive. Ever since Meshuggah started, they have been at the leading edge, continuously evolving and becoming one of the most influential and widely respected bands in modern metal.
Randall Amplifiers and Fredrik have now joined forces on a mission to take the next steps in high gain amplification for modern metal and beyond…
Some words from the team involved:
"I am super pleased to be entering into this relationship with Randall Amplifiers. Feels like this is a while in the making. We have known each other for some time and it now feels like working with family. I look forward to the development work and end results of our collaboration. Mike Fortin's amps have....like Black Sabbath in them... and he's the Father of Satan. I rest my case."
- Fredrik Thordendal – Meshuggah
"I've been a fan of Meshuggah since 1995 when my drummer played me Destroy Erase Improve. At the time, there was no other bands that sounded like them. The odd time signature stuff only lived in prog music. Along with the Holdsworth inspired lead work, this was definitely different and new in the metal world. My same friend and I saw Meshuggah live in NYC on their 2nd US tour date ever at Coney Island High in 1998. I bootlegged that show on a minidisc which I recently gave to Fredrik. Listening back to that Coney Island show brought to light a few points. There is still no one that is heavier than they are. The metal scene today is filled with bands influenced by them. This year marks Meshuggah's 25 year anniversary in which they have forged a music style that is their own. They have influenced me as a musician, as a guitar player, and as a design engineer. It is truly an honor for me to be working with Fredrik on his Randall signature amplifier series and other collaborations".
- Mike Fortin - Randall Amplifiers - Chief Engineer
For more information:
Randall Amplifiers