Armed with a boatload of pedals of every size and shape, the funk-rock tandem demonstrates the sonic mayhem they create on a nightly basis. Bonus: Bass legend Billy Cox crashes the party!
Reid's post-guitar signal chain is notoriously complex, but he's essentially using parallel signal paths to feed four different sub rigs. His main board features a Line 6 M9 modded by JVH3 Audio, Eventide H9 and PitchFactor stomps, a Roland FC-300 MIDI foot controller that governs a Roland VG-99 (not shown), an AMT EX-50 mini expression pedal, and a Mission Engineering Expressionator that allows the AMT to control up to three separate devices.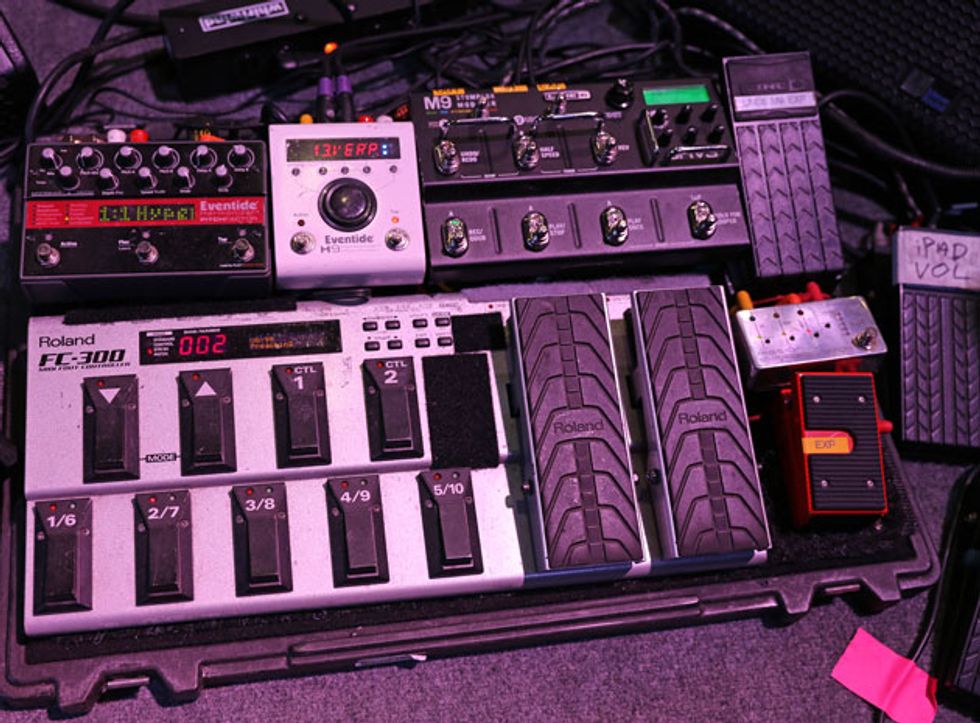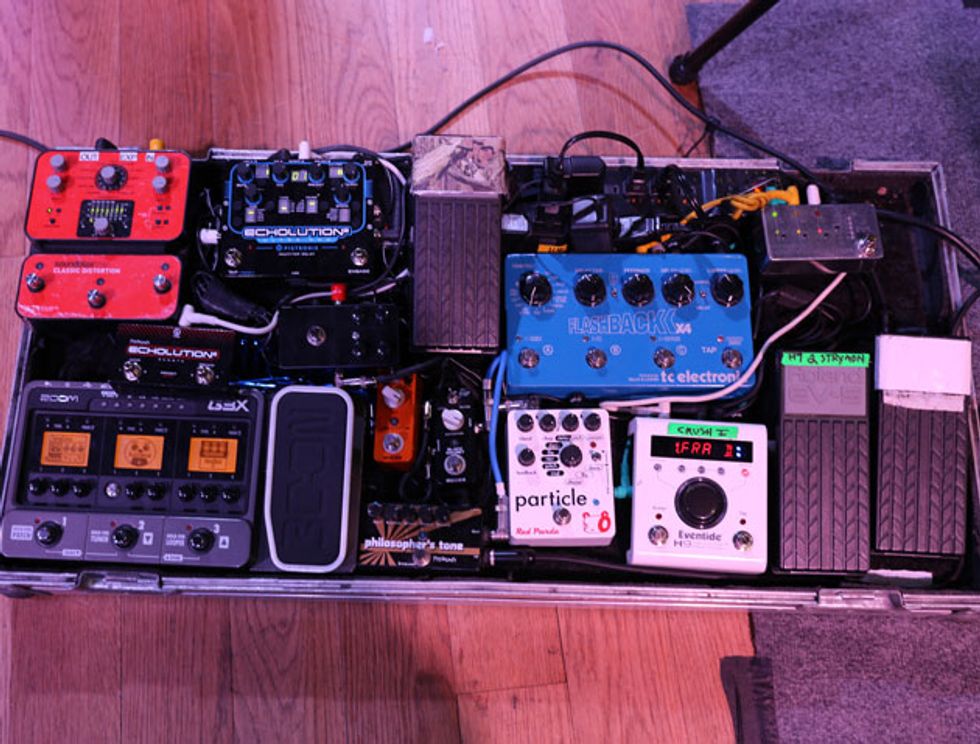 Special thanks to the band's extremely hard-working tech, Jeff Cummings.