Armed with a boatload of pedals of every size and shape, the funk-rock tandem demonstrates the sonic mayhem they create on a nightly basis. Bonus: Bass legend Billy Cox crashes the party!
The signal path on bassist Doug Wimbish's main board begins at a Tech 21 SansAmp Bass Driver DI, and then proceeds to an older Pigtronix Disnortion and a Danelectro Daddy O. Also featured are three Bosses—a BF-2 flanger, a Slicer and a DD-3 delay (the SD-1 Super OverDrive housing actually holds an 800-ms digital delay/sampler)—DigiTech Whammy and Synth Wah stomps, a Dunlop Cry Baby wah, a vintage DOD FX25 envelope filter, and a Way Huge Ring Worm. Wimbish stays in tune with a Peterson StroboPlus HD.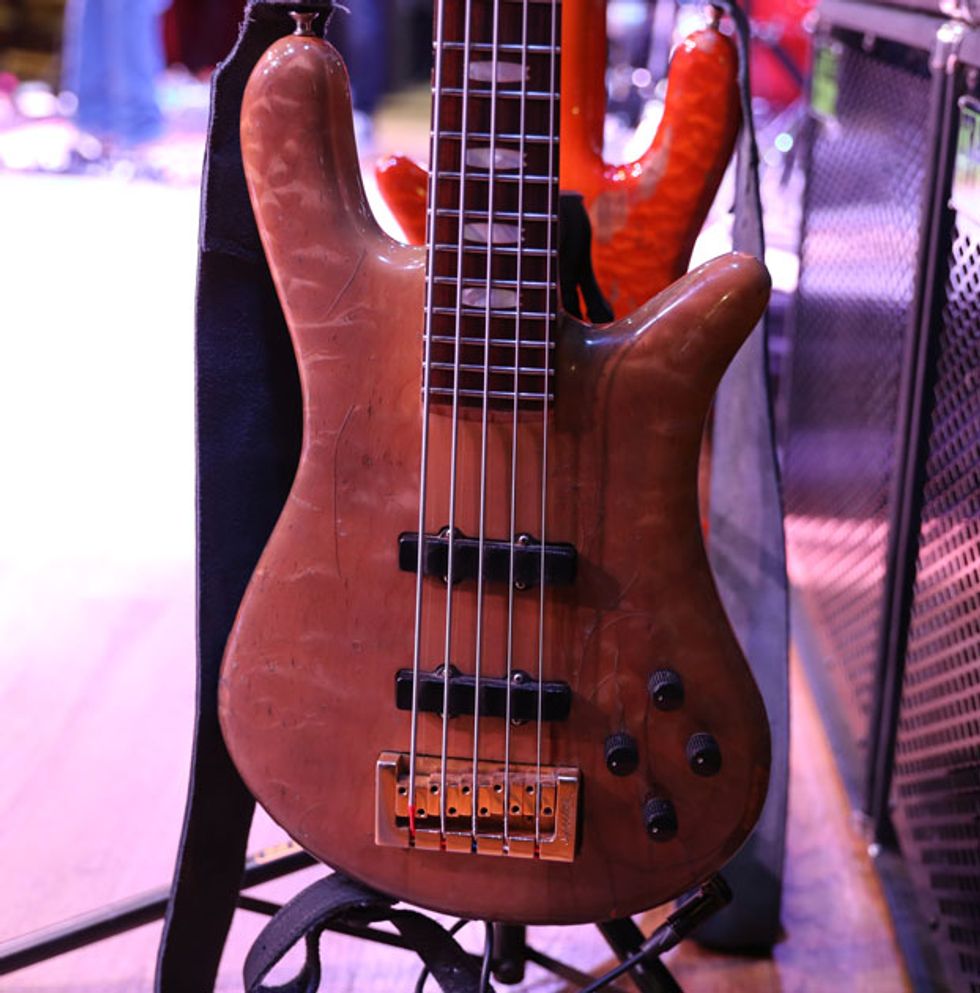 Special thanks to the band's extremely hard-working tech, Jeff Cummings.