Armed with a boatload of pedals of every size and shape, the funk-rock tandem demonstrates the sonic mayhem they create on a nightly basis. Bonus: Bass legend Billy Cox crashes the party!
On Reid's right sits this table full of technology. The centerpiece is the Roland VG-99 synth that sits next to a Focusrite iTrack Dock. The Edirol M-10MX 10-channel mixer receives signals from various sources including the iPad, Red Witch Synthotron, and Electro-Harmonix Mel9.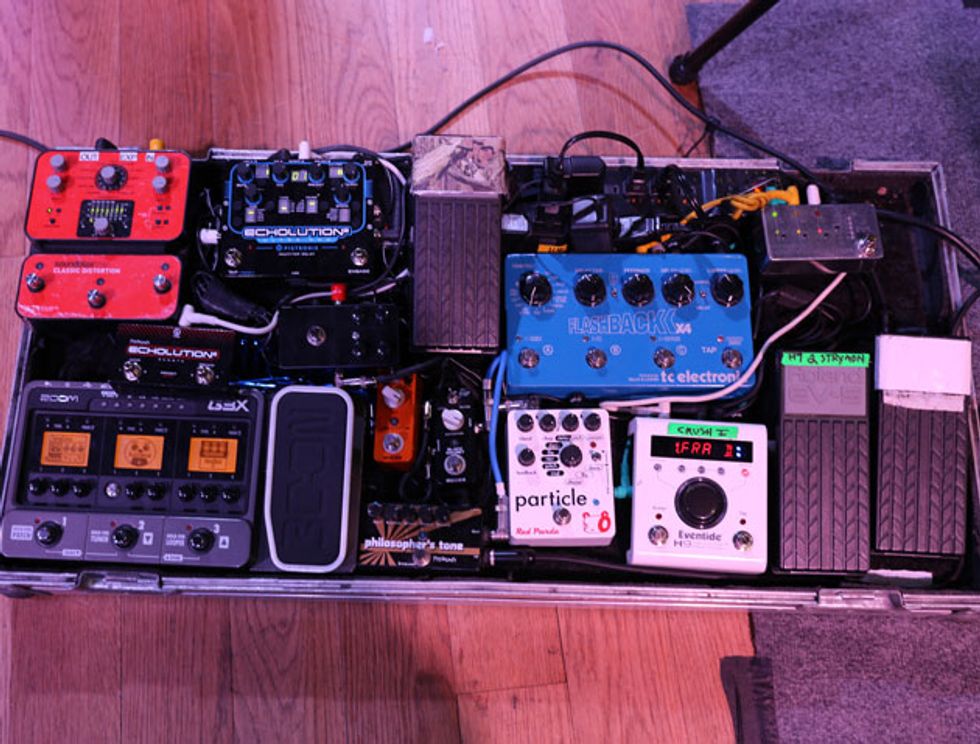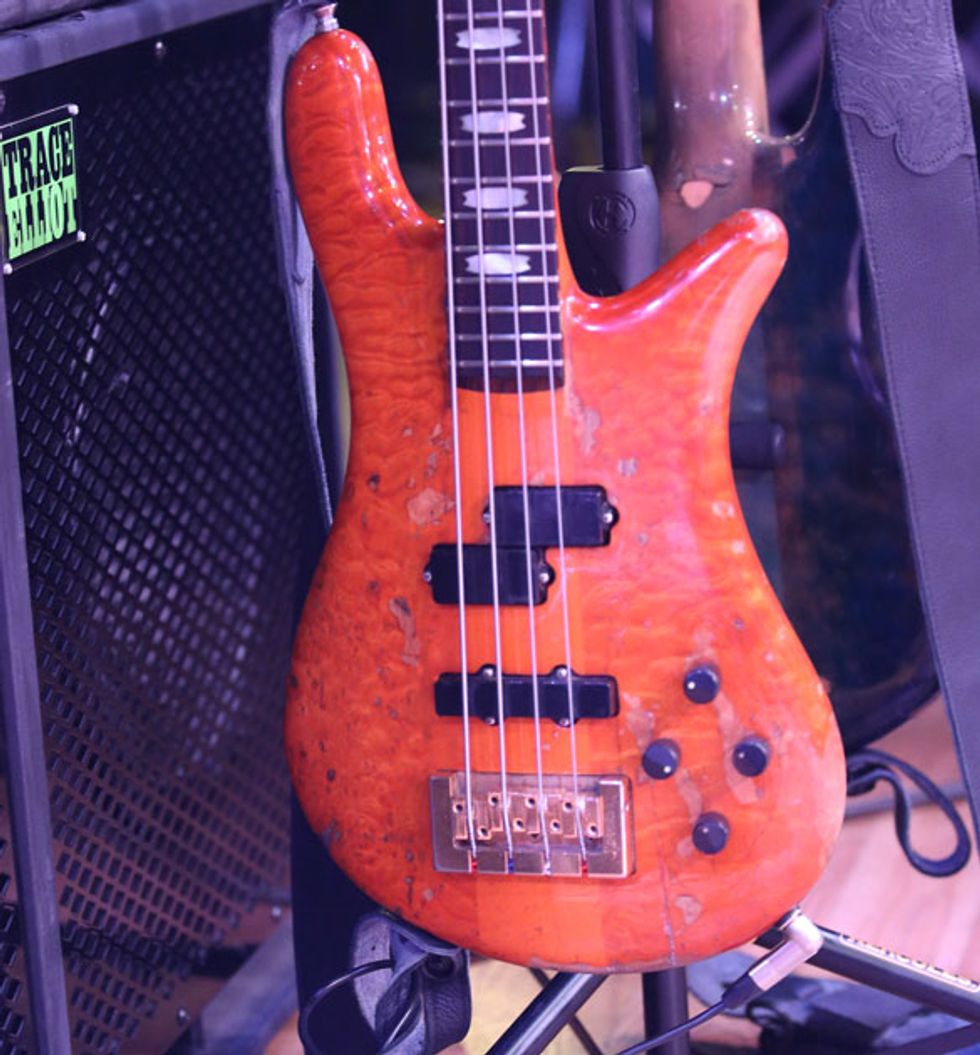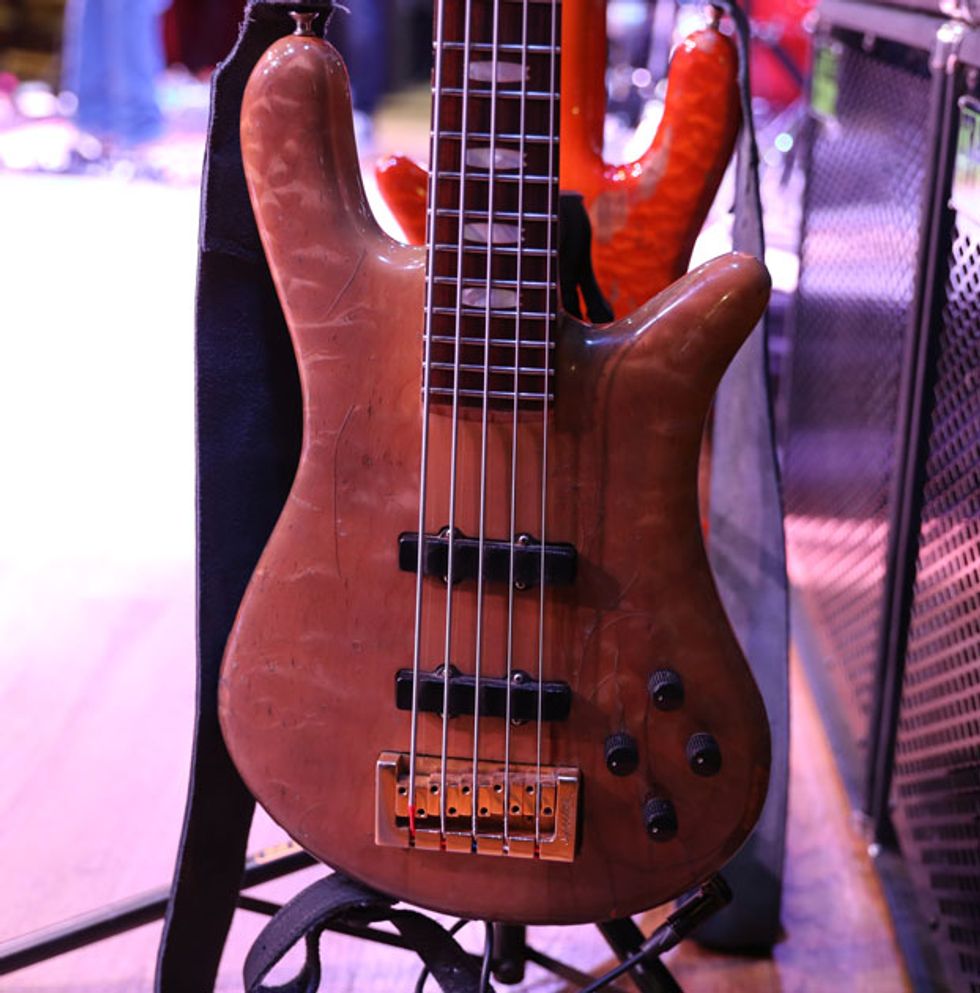 Special thanks to the band's extremely hard-working tech, Jeff Cummings.