Is Myrtle the Perfect Tonewood?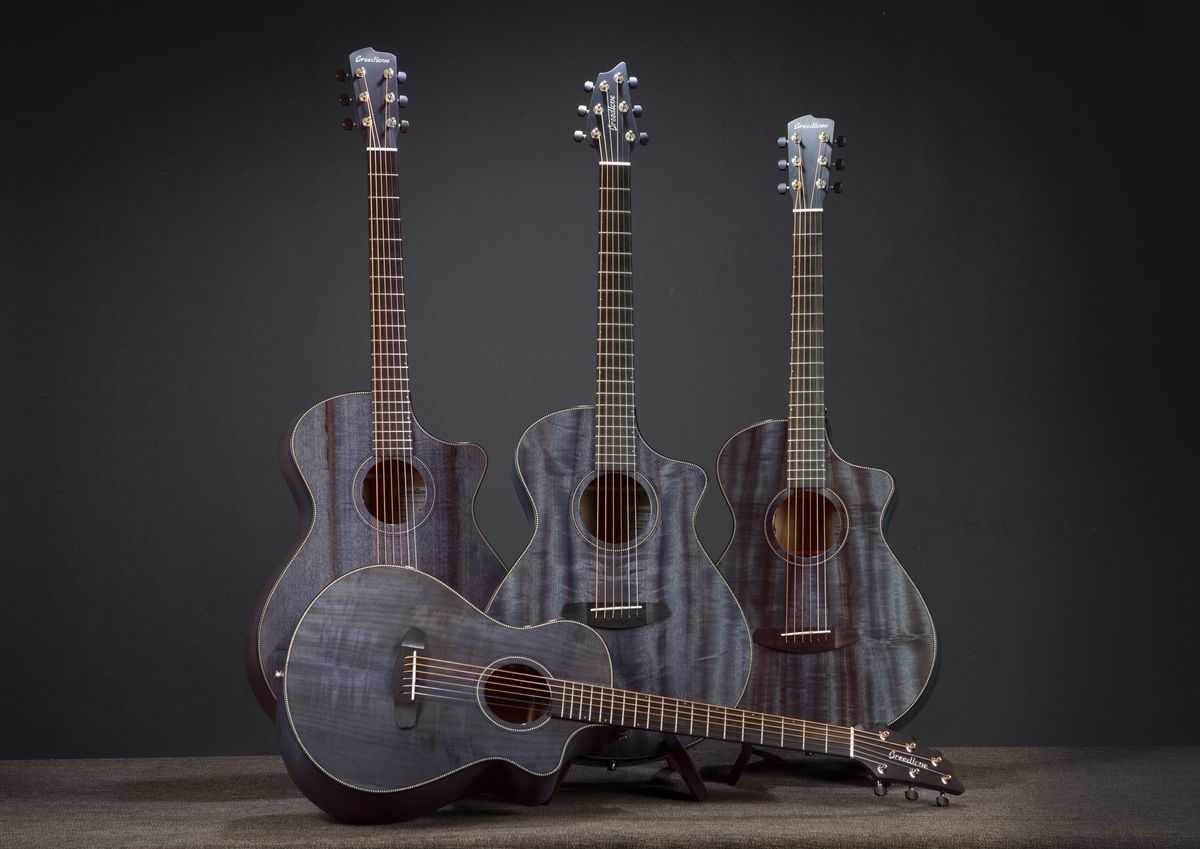 At Breedlove, this resonant local resource—in stunning natural and color-added finishes—is the foundation for a wide range of world-class instruments, including new Custom Shop, Oregon, Exotic, Eco, and Pro models.
---
Tonewoods, by definition, play a critical role in shaping an acoustic instrument's sound and character. That's why myrtlewood—with its stunning aesthetics, sustainable sourcing, versatile tonal qualities, responsiveness, dynamic range, and visual appeal—has emerged in recent years as a top-tier choice for luthiers and musicians. This sometimes-overlooked treasure of the Pacific Northwest both enhances the visual appeal of a guitar and elevates its sonic capabilities.
Although the use of myrtlewood in guitar building was spearheaded by Breedlove Guitars in the '90s, and it's a local resource for the Bend, Oregon-based company, today appreciation for the evergreen as raw material for instruments is growing. And Breedlove is offering a series of new myrtlewood-based guitars to keep pace.
Breedlove Guitars: The Myrtlewood Story
Myrtlewood's appeal lies in its tonal properties. It boasts a spectrum that can be described as a blend of rosewood, mahogany, and maple—offering a balanced palette, clear and pronounced highs, warm midrange, and tight, controlled bass response. This balance ensures that myrtlewood guitars can handle fingerpicking, strumming, or flatpicking with equal grace.
Responsive, Articulate, Dynamic
Myrtlewood's unique, uniform cellular structure and density contribute to its exceptional responsiveness and articulation. It allows the guitar to produce a quick, precise attack with excellent note separation, making it an excellent choice for intricate fingerstyle playing and percussive techniques. As a result, musicians often praise myrtlewood for its ability to capture the subtle nuances of their playing style. Another advantage is its impressive dynamic range. Myrtlewood responds well to changes in playing intensity, from delicate fingerpicking to powerful strumming. This makes it an ideal choice for musicians who want to explore a wide range of expressive possibilities within their playing.
A Stunning Tonewood – Natural or with Creative Colorwork
Myrtlewood is visually captivating, with a wide range of organic colors and grain patterns. It can range from pale yellow and golden tan to deep purples, reds, and browns. Its figuring—which includes quilted, curly, and spalted patterns—makes each piece of myrtlewood unique. Breedlove guitars has been crafting guitars out of myrtlewood for almost 30 years. During this time, we've discovered myrtlewood not only looks fantastic in its natural form (as seen in the new Oregon Series Companion guitar below), but also comes alive with various color applications.
The New USA-Made Companion Acoustic Travel-Sized Guitars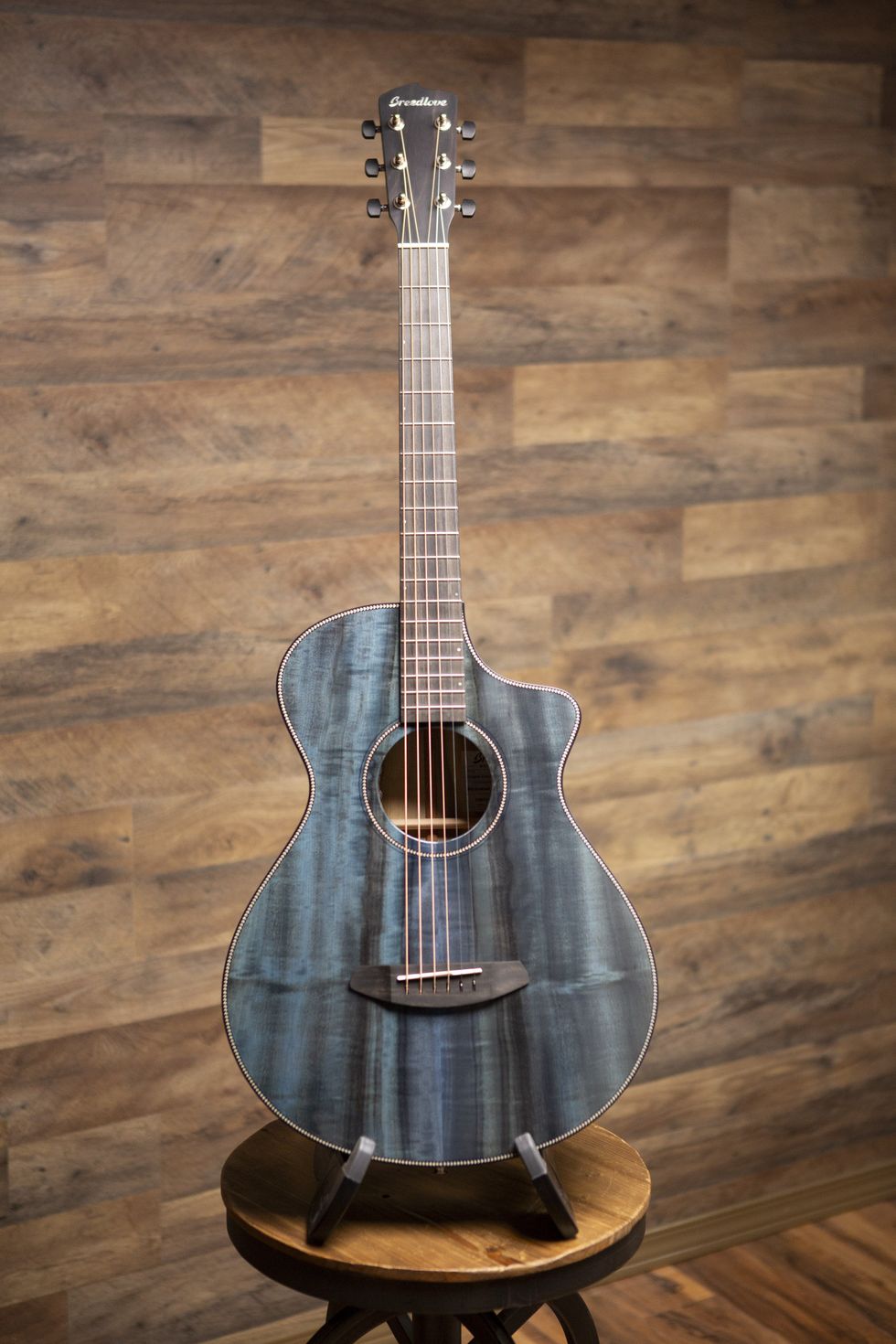 Breedlove's striking myrtlewood finishes have made plenty of waves in the acoustic guitar industry. The tradition continues with the release of our brand-new stormy night finish on the Oregon Series. This elegant and alluring finish has quickly become a favorite with everyone who has seen it first-hand. It draws its inspiration from a tempestuous night sky in Arizona, rocked by a lightning storm that only a desert can produce.
Breedlove Concert Stormy Night CE Myrtlewood Acoustic Guitar Demo
Along similarly colorful lines, the TB Vintage Edition Blues Orange Concertina M1 is a re-imagining of Breedlove owner Tom Bedell's personal custom acoustic guitar. Part of the TB Vintage Edition lineup, it draws inspiration from the allure of exotic tonewoods, while being enriched by Tom's life journey. Crafted using figured myrtlewood, of course, the TB Vintage Edition Blues Orange Concertina M1 is a fun example of what happens when figured myrtlewood is hit with vibrant colorwork! And, of course, the myrtlewood imparts all the tonal warmth, detail, and precise midrange articulation that one would expect.
Breedlove Blues Orange Concertina M1 Acoustic Guitar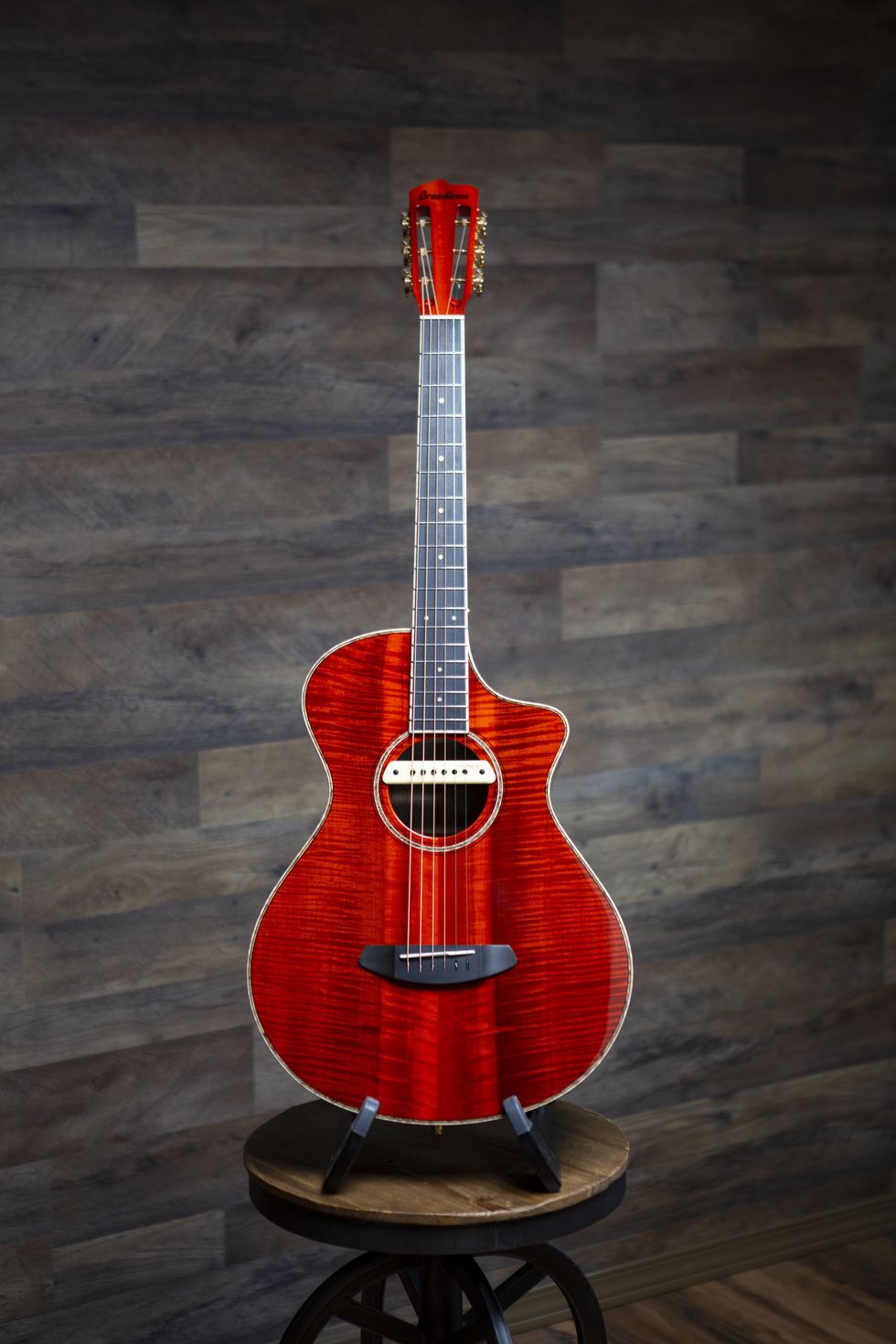 Myrtlewood for Every Player
While Breedlove uses myrtlewood on Custom Shop and various USA-made acoustics, it is also incorporated in many of the more affordably priced models in the ECO Collection and Organic Pro Collection.
Breedlove Organic Pro Artista Pro Guitar Series with Designer Angela Christensen
Although myrtlewood already delivers surprising energy and extraordinary tonal balance, we paired it with European spruce on these models, for a more responsive, powerful projection. This professional-grade, all-solid model packs a tremendous amount of value into a more affordable acoustic guitar.
BREEDLOVE ECO COLLECTION: PURSUIT EXOTIC S SERIES
The Pursuit Exotic S Series—featuring TUSQ nuts and saddles and Breedlove's Earth-conscious, sonically superior EcoTonewood technology—allows you to affordably experience the pure, nuanced sound and striking visual beauty of exotically alluring myrtlewood.
From Your Site Articles
Related Articles Around the Web