Staff Picks: Late-Night Fantasies
Victor Brodén and PG editors discuss hypothetical dream bands for a late-night TV show.
No, no, no. Get your head out of the gutter. This month we asked PG columnist Victor Brodén—who plays bass and is the musical director for Thompson Square—to join us in discussing the dream bands we'd assemble if we hosted a TV show.
---
Q: If you hosted a late-night show, who would you want as your house band?
---
Victor Brodén — Thompson Square
A: Michael Bland (New Power Generation) would be my drummer, no contest. On guitar I'd have Nile Rodgers and Keith Scott (Bryan Adams). On bass I'd have Nashville studio great Steve Mackey because the world needs more of his groove. On keys Roy Bittan of the E Street Band would be my first call. I'd possibly add a sax player too, to annoy the hipsters if nothing else.
My current (guitar or bass-related) obsession is: the EBS Billy Sheehan Signature Drive distortion. It has the soul and high-end presence I always heard in my head. The clean blend knob really simulates the classic setup of completely separate rigs for low and high (dirty and clean). It's almost like hell froze over when I found myself loving, not liking, a bass distortion without reservation. The obsession is serious enough that I might have to start a trio this winter just to use that pedal more!
---
Daryl Denault — Reader of the Month
A: If they were all still around, the original Mothers of Invention band from 1965-1970. Frank Zappa didn't really know what he had—this band could play any style anytime (parodies included) with humor and intensity.
My current obsession is: trying to find creative ways of playing solos in a modern bro-country band. That is, most of the songs are by male country artists about trucks, dogs, beer, and hot girls!
---
John Bohlinger — Nashville Correspondent
A: I've played lots of TV and always hired my friends. But if I were the host, I'd trade in my old anonymous friend band for a new, fancy-celebrity band. I'd hire Dave Grohl both for his drumming and clever commentary, Gregg Allman because his style of B3 is like Tabasco, (it goes on everything), and Paul McCartney on bass provided he'd work for scale. I'd be the weakest link on guitar and hosting with the guest couch on the bandstand.

Photo courtesy of Dave's Guitar Shop
My current obsession is: Guitars, amps, and pedals get top billing but speakers are the last thing you hear. My Weber California 15" is my current obsession.
---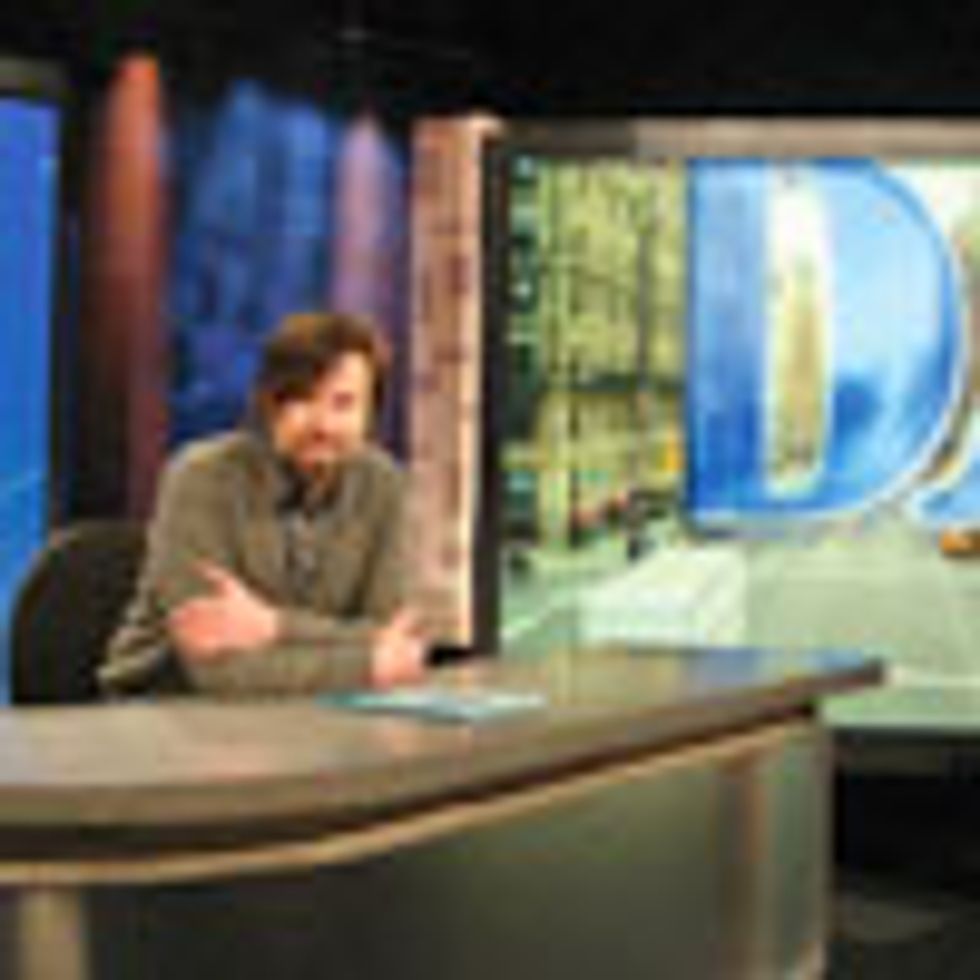 Rich Osweiler — Associate Editor
I want some drama, excitement, and comedy with the music to keep it lively for the audience. My first thought was Van Halen but I'd never get a word in with my man Dave sharing the stage. So, I'm going with GWAR and would favor guests I know would be uncomfortable.
My current obsession is: Big Star. I've long been blown away by their genius, but after recently watching the documentary Big Star: Nothing Can Hurt Me for the first time, I'm on a rediscovery listening tear.
---
Jason Shadrick — Associate Editor
A: Hell with all the jam-hating guitarists. I'd go with Phish. The kings of improv rock aren't the road dogs of years past, so a stationary gig might be just what they're looking for. Plus, they can hang with everyone from Jay-Z to Wynonna, know a million tunes, and can bust out a 20-minute version of "Rock & Roll" if needed.
My current obsession is: For years the dark art of slide guitar has eluded me. It's time I buckle down with some Landreth and Trucks and get to work.