Staff Picks: Leaving Footprints
Marcus King joins PG editors to discuss the stomps that changed the guitar world forever.
It's hard to imagine a world without pedals. We asked young gun Marcus King to join us in naming the stomps that changed the guitar world forever.
---
What pedal in guitar history has been the biggest game changer?
---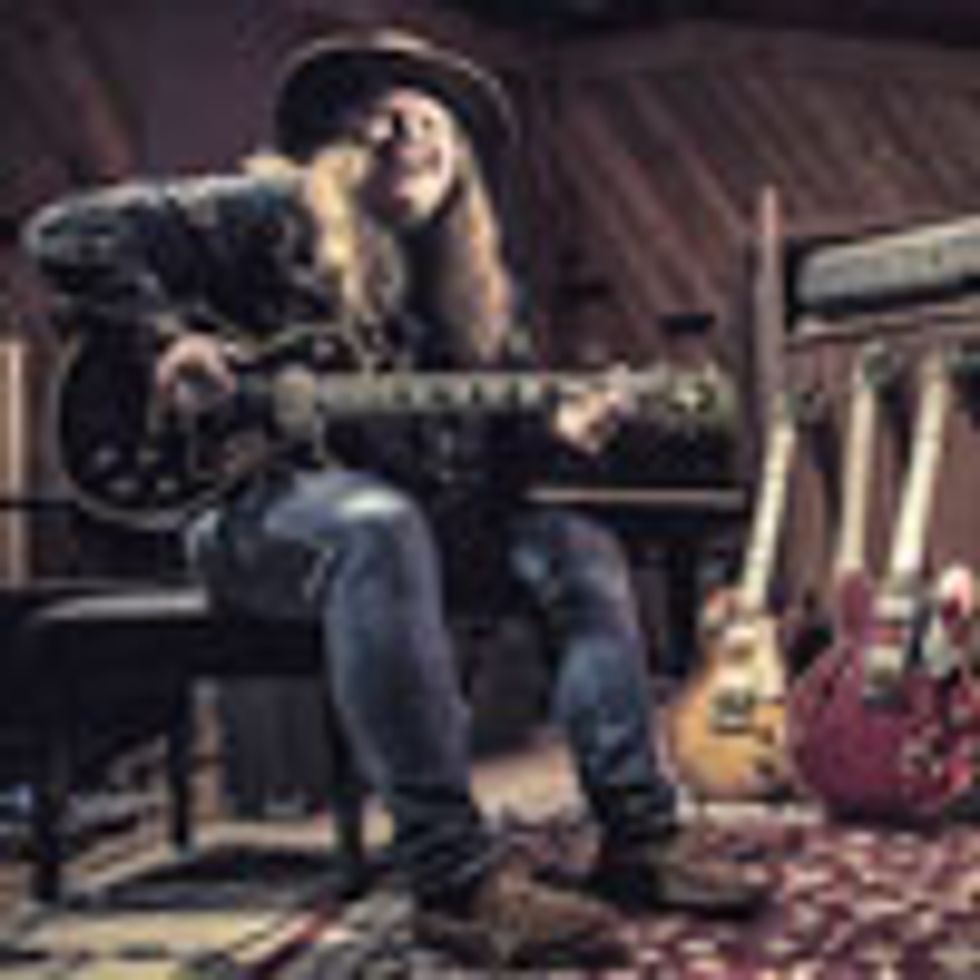 Marcus King — Guest Picker
A: The wah pedal, in my opinion, revolutionized the way we thought about hearing guitar. We'd already gotten the fuzz tone with Clapton, but once he added wah into the equation we received "White Room." Frank Zappa is another example of taking the pedal and using it as another instrument. I like to use the wah pedal almost as someone would use a percussive instrument—different rhythms coinciding with your note choices.
Current obsession: We are blessed to live in a world where inspiration can be found around every turn. I get ideas about music from so many artists that I barely know where to begin ... and certainly wouldn't know where to end. Hiatus Kaiyote is really doing it for me right now. Their blend of jazz, neo soul, and hip-hop is taking me places! A few artists I'm digging are MonoNeon, Emily King, J Dilla, Little Dragon, and always the Bill Evans Trio and Billie Holiday. I'm always looking for something new to vibe on.
---
Devyn Weir — Reader of the Month
A: The amp modeler gave guitarists the option to forgo a heavy amp for a small pedal that could go direct to the front of house, making smaller gigs with little setup time much easier. In the past 10 years, amp modelers changed how touring players build their rigs. Perhaps not as drastically as the drive pedal did in a much shorter time, but I'd consider it more of a slow burn to the sudden "bang" of the drive.
Current obsession: Finding ways to make my tone not sound like a guitar! I've delved into some of the synths on my POD HD, but I'm super excited to get the new TC Electronic Sub 'n' Up. You can add EQ, modulation, and gain to the octave signals, independent of each other, and your dry signal on the TonePrint editor. How cool is that?
---
John Bohlinger — Nashville Correspondent
A: Shortly after guitars became electrified in the 1930s, volume pedals were invented. By 1938, DeArmond, Gibson, Epiphone, National, Dobro, Vega, and Regal all had a line. The elements of music include melody, meter, and dynamics. Much of modern music ignores dynamics, but a volume pedal can be the ultimate expression tool. Dunlop Volume X gives me nuance I can't get with my hands.
Current obsession: I shot a Rig Rundown with Steve Lukather recently and caught the Toto show that evening. He is a mind-blowingly great musician, wildly funny, and surprisingly humble (even self-deprecating). Hearing Luke with Leland Sklar is as tight as it gets.
---
Ted Drozdowski — Senior Editor
A:
The Gibson Maestro Fuzz-Tone came out in '62 and changed the sonic universe—especially after Keith Richards laid into it on "Satisfaction" in '65. I picked up an abused one years ago for nickels and it's killer. Two 9V batteries required. It's like stepping on a dragon's tail. I never know exactly what will happen, but I know it will involve fire.
Current obsession: The Zuzu guitar I've named the Green Monster. It feels great, leaps between the classic sounds of Fender and Gibson, and has its own unique honk. And it's got a found-in-the-barn look that's perfect for my music.
---
Jason Shadrick — Associate Editor
A:
It would be hard to underestimate the impact of modern-day reverb. What was only available in the most upscale studios in the 1950s can be achieved rather easily via any number of digital pedals or multi-effects units. Lush walls of sound and the comforting
thwap
of a jostled collection of springs are now just a toe-tap away.
Current obsession: I'm starting a financially dangerous deep dive into setting up a decent home studio. Thanks to Joe Gore's columns (and tons of online research), I think I've finally stumbled upon a way to record some pretty good guitar tones in my basement. Luckily, my wife is not only a musician, but is also fascinated by the ins and outs of recording, mixing, and making sounds.