What tunes put you in the mood to seize the day? Hyvmine guitarist Al Joseph and Premier Guitar staffers share their picks.
---
April 2018: Do you have a favorite wake-up song? What is it and why?
---
Al Joseph — HYVMINE
A: I don't listen to just songs, so the album would be Black Clouds & Silver Linings by Dream Theater. It captures the core attitude of how I tackle my day. Raw power, erect energy, and constant inspiration. This record pushed me to step into the role of being a true musician and songwriter.
Current obsession: Steely Dan and D'Angelo. Those dudes just have such a raw, rock-driven take on funk, jazz, and R&B. Aja is my favorite from Steely and Voodoo is the best work D'Angelo has done. It has such a sexy feel and the message speaks to my heart, from my past relationships to everyday trials. I listen to these records in the car, shower, and in the club—ha-ha! What a metal head I am, huh?
---
Andrew Frazier — Reader of the Month
A: "Painkiller" by Judas Priest. Nobody's sleeping through that.
Current obsession: Learning to play Ram Jam's "Black Betty." I always try to work on songs with my guitar teacher that will teach me something new, and with Black Betty, I can work on improving my speed.
---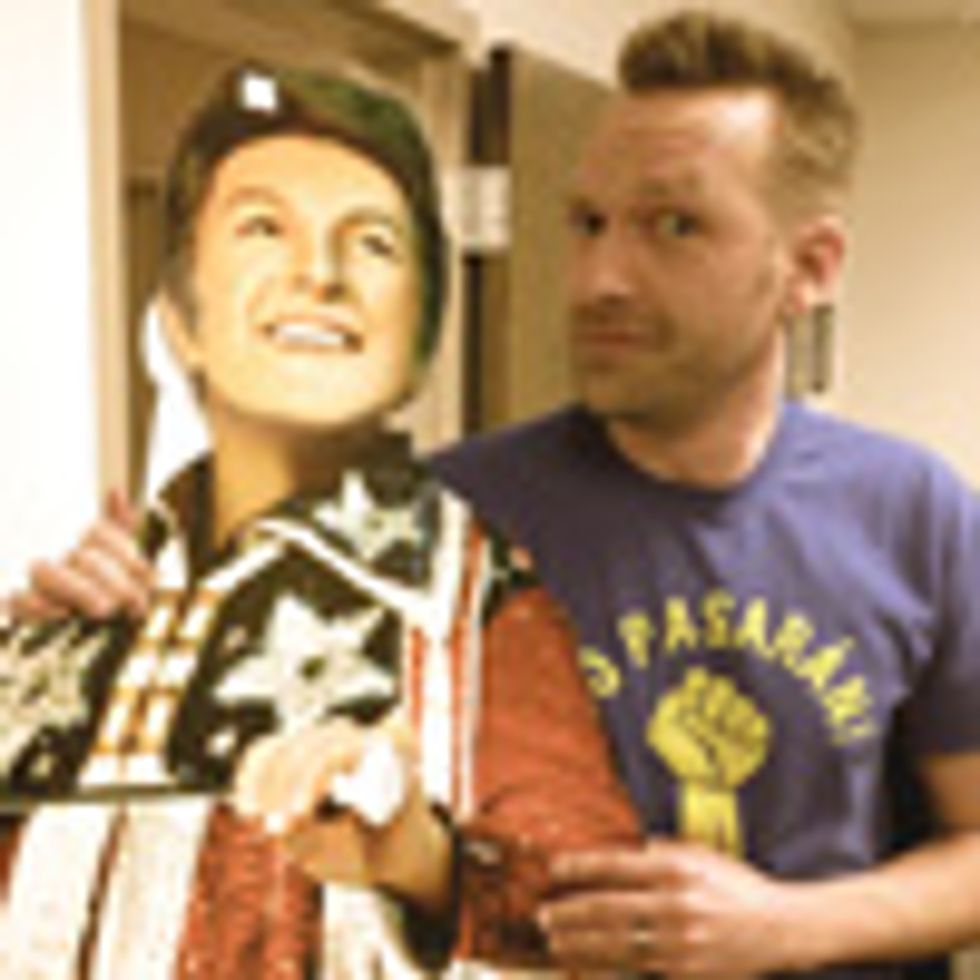 Shawn Hammond — Chief Content Officer
A: The Blood Brothers' "Spit Shine Your Black Clouds," with its chipper electric-piano-and-bass intro, is a good post-caffeine slow-build boost.
 
When more drastic measures are called for, the thrashing post-hardcore shriek-fest of the Blood Brothers' "Cecilia and the Silhouette Saloon" serves as a great EpiPen to the heart.
Current obsession: The "reverb sandwich" (see Tuning Up).
---
Tessa Jeffers — Managing Editor
A: "One Day Like This" by Elbow. It captures the floating feeling of hope and magic in the air. The sun is shining, and nothing can break your spirit. The live version with the BBC orchestra makes me feel like I'm in the opening scene for La La Land.
On a not-so-sparky morning, I prefer Elbow's "Grounds for Divorce." If those don't work, I turn to the Beastie Boys. Forever and ever amen.
Current obsession: How the drums and bass lines on Awolnation's Here Come the Runts hit with conviction. Check out "Sound Witness System" and " Handyman" and call me in the morning.
---
Matt Roberts — Marketing Manager
A: Depends on the season! In the deepest/darkest winter, I jam to the sweet folk-fusion of Chris Thile. His latest album, written during his first season of Live from Here, is a time-machine of the feelings of the past couple years, but also a reminder that we can all be better about listening to others.
In the spring/summer, I love to wake up to happy indie-rock like "City in the Sun" by Almost Classy.
Current obsession: With the 10th anniversary of Bon Iver's For Emma, Forever Ago, I've been re-obsessed. Justin Vernon has gone from a falsetto-heavy, one-man folk hero to the nine-piece, electro-folk orchestral sounds of Bon Iver and is now leaning into the experimental sound with 22, A Million.