This year's quick-hit interviews revealed that Phil Collen sees a connection between your vibrato and ego, how a short-scale Strat is rocking Neal Schon's world, Halestorm hates "Instagram guitar" faces, and Steve Vai's secret weapon.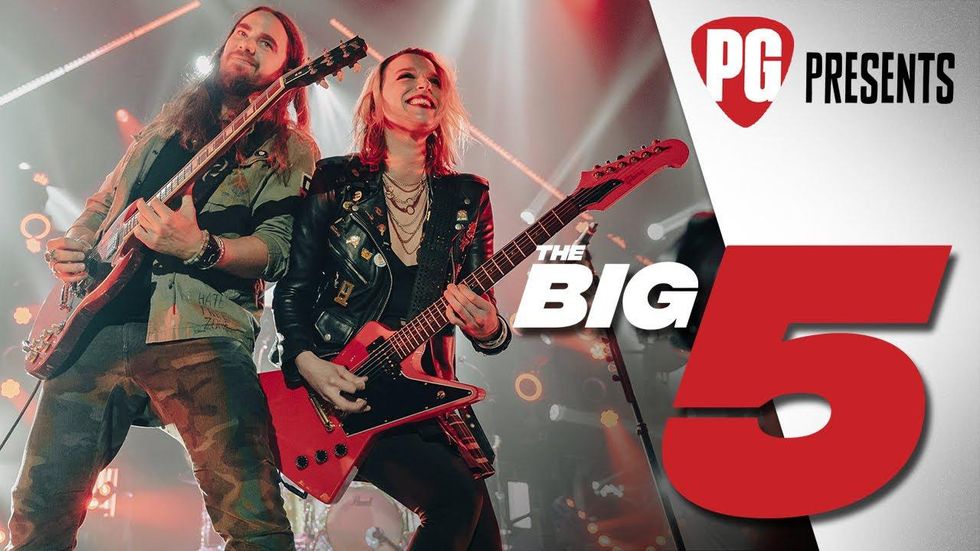 Premier Guitar
Plus, which Halestorm guitarist's custom Explorer is coolest—her baritone or his brand-new Mod Collection buy?
Premier Guitar
Band of Horses' Ben Bridwell admonishes us (and himself) on how to "get your shit together" and stop annoying bandmates.
Premier Guitar
Dropkick Murphys' James Lynch on the cleverly hidden 1/4" jack on his go-to guitar. Plus, the sage advice from his dad that formed the foundation of his success.
Premier Guitar
Bluesman Kirk Fletcher on his favorite Gibson ES-345 mods, and why we all need to push the soul "button" more.
Premier Guitar
Plus, why the platinum-selling progger has stuck with the same guitar brand for 30+ years.
Premier Guitar
Plus, how her childhood Hendrix T-shirt figured into her latest signature PRS guitar.
Premier Guitar
Plus, the Booker T. & the MG's legend shares the toughest part of working with other musicians in the studio.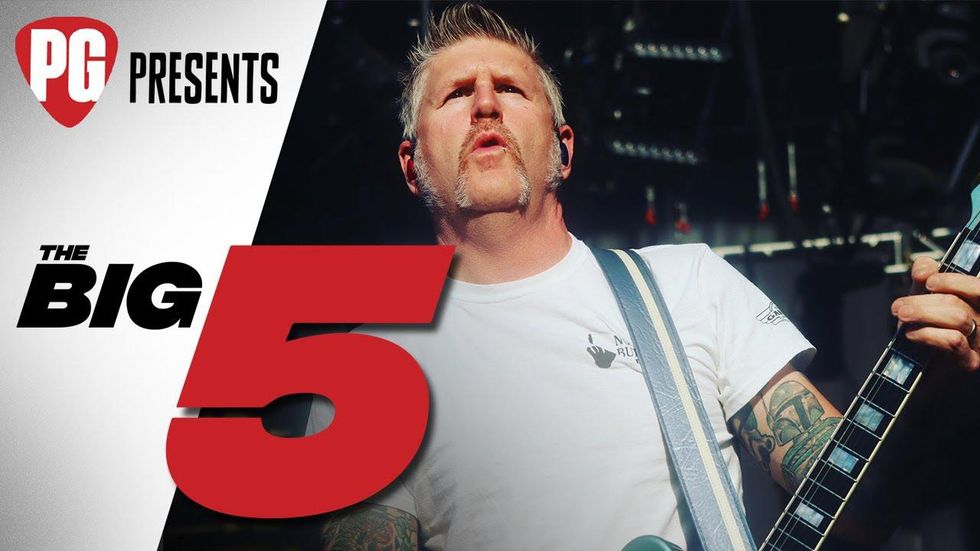 Premier Guitar
Plus, how he minimizes stress during the riff-writing process.
Premier Guitar
Plus! The Journey legend talks about the short-scale Custom Shop Strat currently rocking his world.
Premier Guitar
Plus, what the shred shaman looks for in a guitar, and the surprising solo artist whose catalog he always has on hand.
Lzzy Hale and Joe Hottinger display weapons of mass rock from a signature Gibson plugged into a matching Marshall to a Tele running into a couple of tilt-back Fenders.
Undoubtedly, Hale's No. 1 is her 2014 Lzzy Hale Signature Explorer with Gibson '57 Classic pickups, an ebony fretboard featuring big block inlays, and a bound body. This sexy spaceship of a guitar is cloud white with gold hardware and is tuned to dropped-D.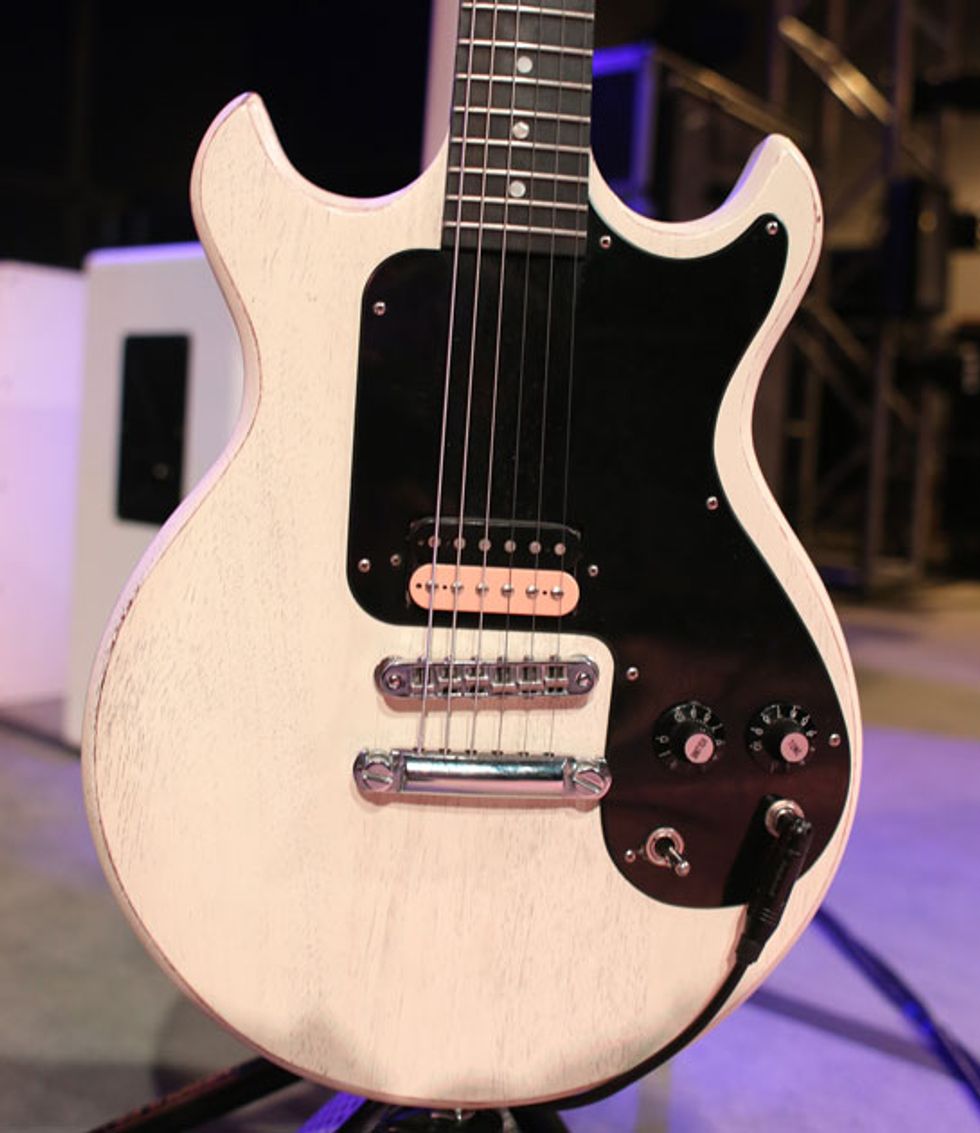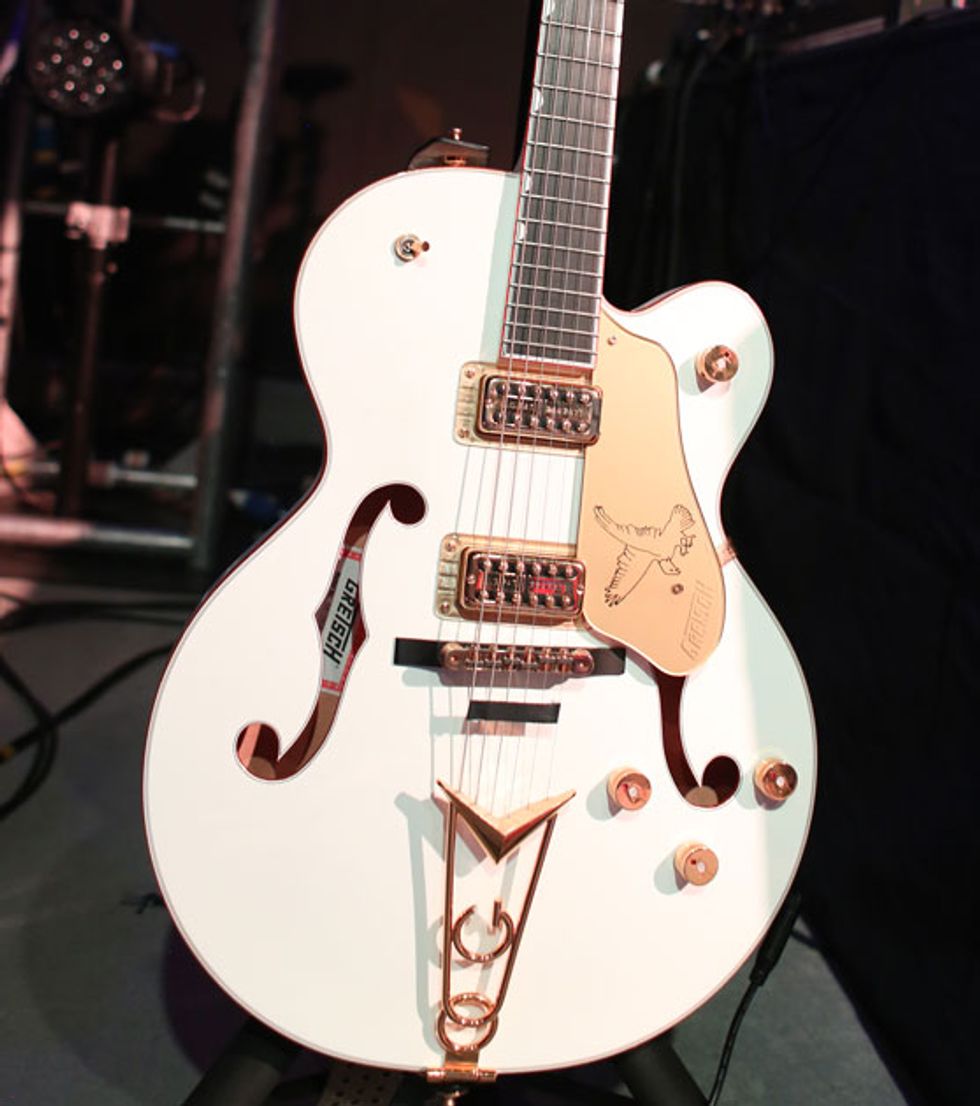 Halestorm invited Premier Guitar to their secret rehearsal layer in Nashville, where, surrounded by walls of speakers and drenched in epilepsy inspiring lights, Lzzy Hale and Joe Hottinger took a break to geek out over some spectacular gear. Hale with white on white Gibsons and Marshalls, Hottinger covering every sonic combination, the two Grammy winning rockers dished the dirt on their two-guitar assault.
A special thanks to Halestorm tech Johnny Caruth who walked this PG scribe through the confusing bits.