Lzzy Hale and Joe Hottinger display weapons of mass rock from a signature Gibson plugged into a matching Marshall to a Tele running into a couple of tilt-back Fenders.
Undoubtedly, Hale's No. 1 is her 2014 Lzzy Hale Signature Explorer with Gibson '57 Classic pickups, an ebony fretboard featuring big block inlays, and a bound body. This sexy spaceship of a guitar is cloud white with gold hardware and is tuned to dropped-D.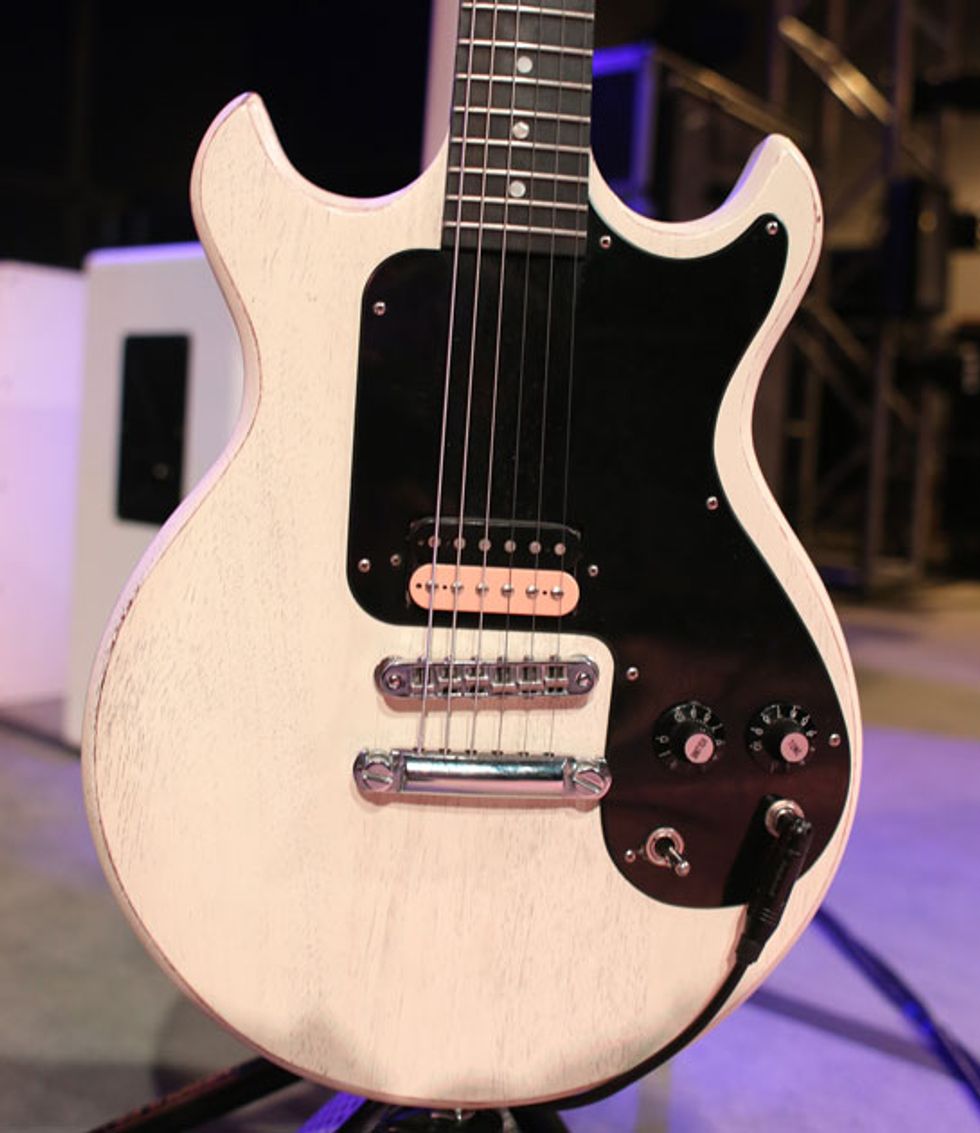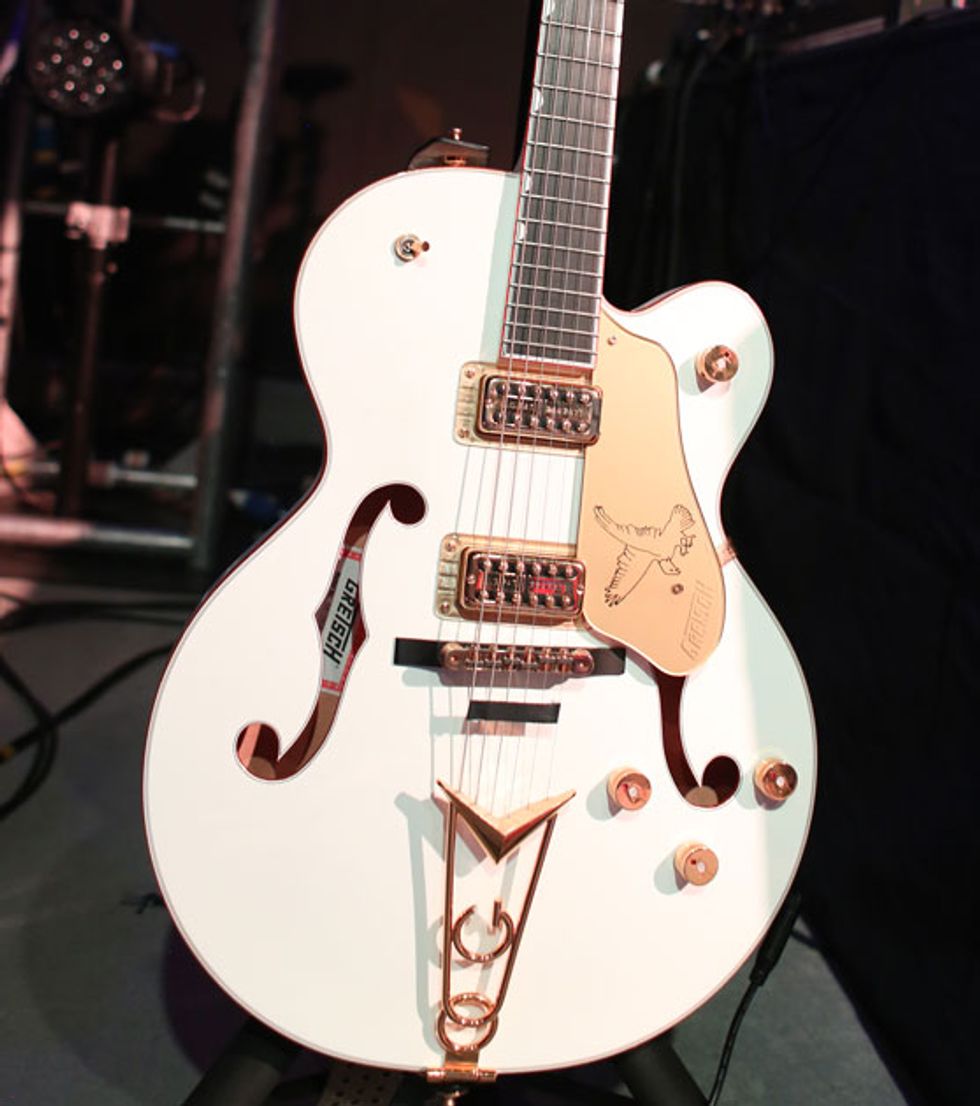 Halestorm invited Premier Guitar to their secret rehearsal layer in Nashville, where, surrounded by walls of speakers and drenched in epilepsy inspiring lights, Lzzy Hale and Joe Hottinger took a break to geek out over some spectacular gear. Hale with white on white Gibsons and Marshalls, Hottinger covering every sonic combination, the two Grammy winning rockers dished the dirt on their two-guitar assault.
A special thanks to Halestorm tech Johnny Caruth who walked this PG scribe through the confusing bits.