Well-known for providing a unique learning tool with LED-lit fretboards, Fretlight''s latest models bundle even more software and tools for beginners while aiming to simultaneously provide a gig-worthy instrument.
Ace Frehley had a guitar that lit up on command, Rickenbacker had its Light Show 331, but the pairing of guitar and lights has rarely been a practical affair. The exception is the Optek Fretlight, which has been around in several incarnations since the mid 1980s. The Fretlight was never aimed for the guitarist looking to impress Lady Gaga at an audition (so don't call your wardrobe coordinator just yet). Rather, the primary focus of the Fretlight has been the less glamorous world of music education.
The concept behind the Fretlight is simple—illuminate the fretboard to direct the player where and how to play. It seems simple, but part of the Fretlight's success as a learning tool is attributable to the quality of its software, and Optek continuously focuses on software development. The Fretlight FG-421 reviewed includes some of the most up-to-date software (Guitar Pro 6 Fretlight Ready, Fretlight Player, and Fretlight Lesson Player). It's also an easy-playing guitar that makes the interactive instruction component of the instrument a lot more satisfying.
Turning You into a Pro
Optek teamed up with Arobas Music to release Guitar Pro 6 Fretlight Ready, which integrates the popular Guitar Pro software with the Fretlight guitar. This application gives players accustomed to tablature another outlet to be used in conjunction with the Fretlight guitar and a trial version is included. There are several screen display modes available in Guitar Pro 6 Fretlight Ready —Tablature, Scale, and Chord Diagram. Tablature mode shows you the tabs onscreen and as you play back the files, and the Fretlight's fretboard lights up accordingly. A cool feature is that you can download Guitar Pro files from, say, ultimate-guitar.com, and use them with the Fretlight guitar. In fact, on the Fretlight website there's actually a song finder that finds Guitar Pro 6 Fretlight-ready files from Ultimate-Guitar.com.
Between Lesson Player, the videos, and the tabs—short of a training mode with computer-generated feedback, there isn't much more that a self-motivated and disciplined student would need to quickly advance on the instrument.

One thing that might be confusing for a tablature-attuned beginner working with Guitar Pro 6 Fretlight Ready is that while tablature symbols that indicate specific techniques like palm-muting, fret-hand muting, in-the-crack bends, vibrato, and hammer-ons and pull-offs, among others, most of these details are not indicated by the guitar's lights. The Fretlight only indicates note location and conventional bends (indicated by three lights in a row on a single string), so success in accurately replicating a part using only the lights as a guide, might depend on your familiarity with certain guitar-specific techniques. It's also, needless to say, unable to lend much assistance with picking hand intricacies—there are no light arrays to let you know whether a passage is alternate picked or sweep picked.
Guitar Pro 6 is still pretty smart and editable, however and the Fretlight adapts to changes you make in the tab—a good thing given how much free online tab is inaccurate. If you're an astute guitarist, you will likely end up noticing mistakes And if you do, that change will also be reflected as the guitar lights up on the new note location.
Scales and Chords
Since its earliest incarnation when it was a self-contained unit, Fretlight guitars have offered lit-up displays of scales on the neck. Guitar Pro 6 Fretlight Ready's Scale mode takes this concept and integrates it with tabs. Here, if you select a fragment from a tab, the Fretlight will offer several scale options from the root of the selected fragment. And after you choose a compatible scale, the guitar will light up every note in that key and scale. I highlighted the first E5 chord in "Back in Black," and several scale options for an E root were suggested. Of course, using this might suggest that you know enough about music theory to choose the right scale (though the Fretlight Lesson Player, which we'll look at shortly, will come in handy for this). But a neat feature of the scale display is that you can choose to have only small portion of the neck lit up, which is helpful for isolating that uncomfortable scale position that's been driving you nuts.
Chord Diagram mode lights up the selected chord if the tab uses a chord diagram. This is really handy for someone who never got the hang of a conventional chord diagram's orientation (it's common for beginners to mistakenly read chord diagrams and tab upside down).
Seeing is Believing
If tabs and lights aren't enough, the soon-to-be-released Fretlight Player, which I tested in its beta format, corresponds to Fretlight videos produced in conjunction with Hal Leonard Corporation. Every note played onscreen in the videos will light up in real-time on the connected guitar. The videos can also be slowed down, which makes this a very effective learning tool.
Lessons Learned
The Fretlight Lesson Player application, which covers music theory, is impressively thorough. It explains fundamentals like scale and mode formulas, intervals, rhythmic notation, the cycle of fifths, and chord formulas (from triads to 9th chords) and the guitar will light up whatever you choose. For example, I chose a minor 2nd interval from Bb, and all of the Bb–B notes on the neck lit up. Between Lesson Player, the videos, and the tabs—short of a training mode with computer-generated feedback, there isn't much more that a self-motivated and disciplined student would need to quickly advance on the instrument.
Applied Learning
And when the school bell rings and it's time to just play guitar, the Fretlight as guitar will more than suffice. The Alder-bodied Strat-style FG-421 features two single-coil pickups in the neck and middle positions, respectively, and a humbucker in the bridge, with a five-way selector switch.
The FG-421's 25.5" scale maple neck has a C-shape profile, an LED embedded fretboard constructed of Polymer, and a very comfortable, flattish 12" radius with 21 medium/high frets. The guitar arrived in our hands set up with a medium action. Out of the box, there was some slight buzzing in the lower frets but it wasn't anything a minor tweak of the truss rod couldn't take care of.
An onboard tuner is located at the base of the volume knob and is accessed by pulling up on the knob—an excellent and convenient feature. It tracked very well and tuning was a breeze. My one gripe with the tuner is that it can be slightly tricky to get a good grip on the knob to pull it up.
Ratings
Pros:
Thorough software package offers just about all the visual information you need to play guitar well if you are self-motivated and disciplined.
Cons:
Can be confusing to integrate as a learning tool if you can already play.
Tones: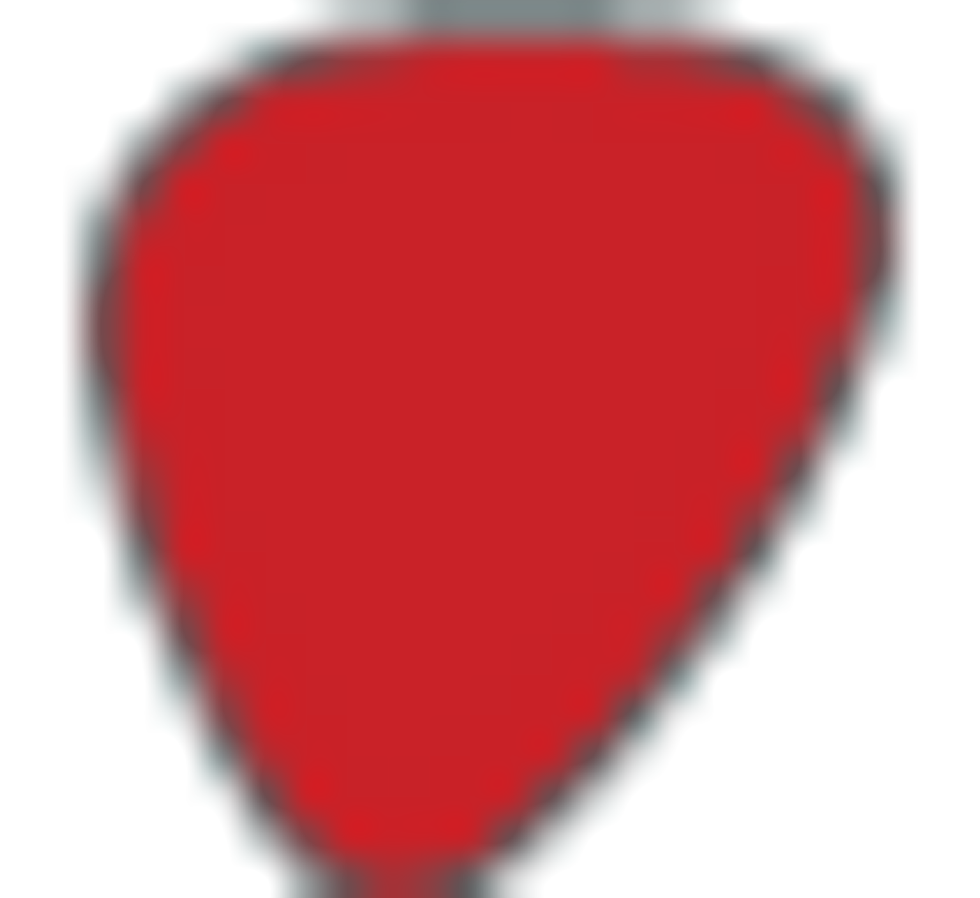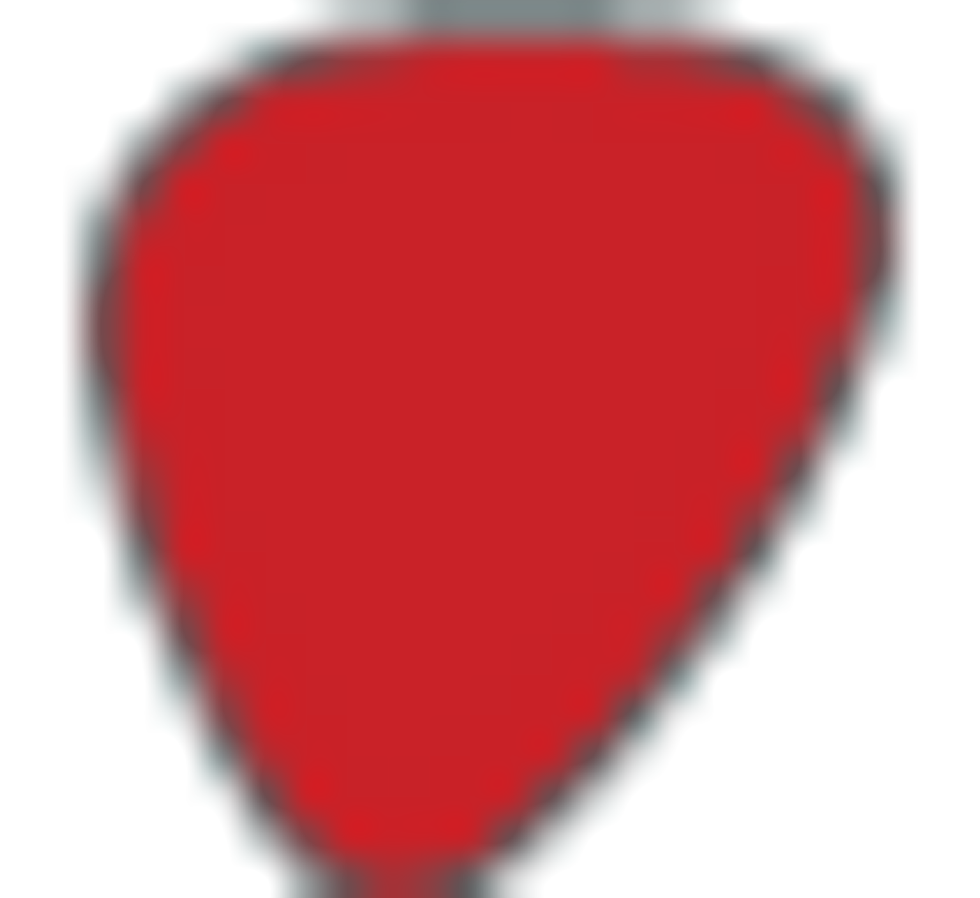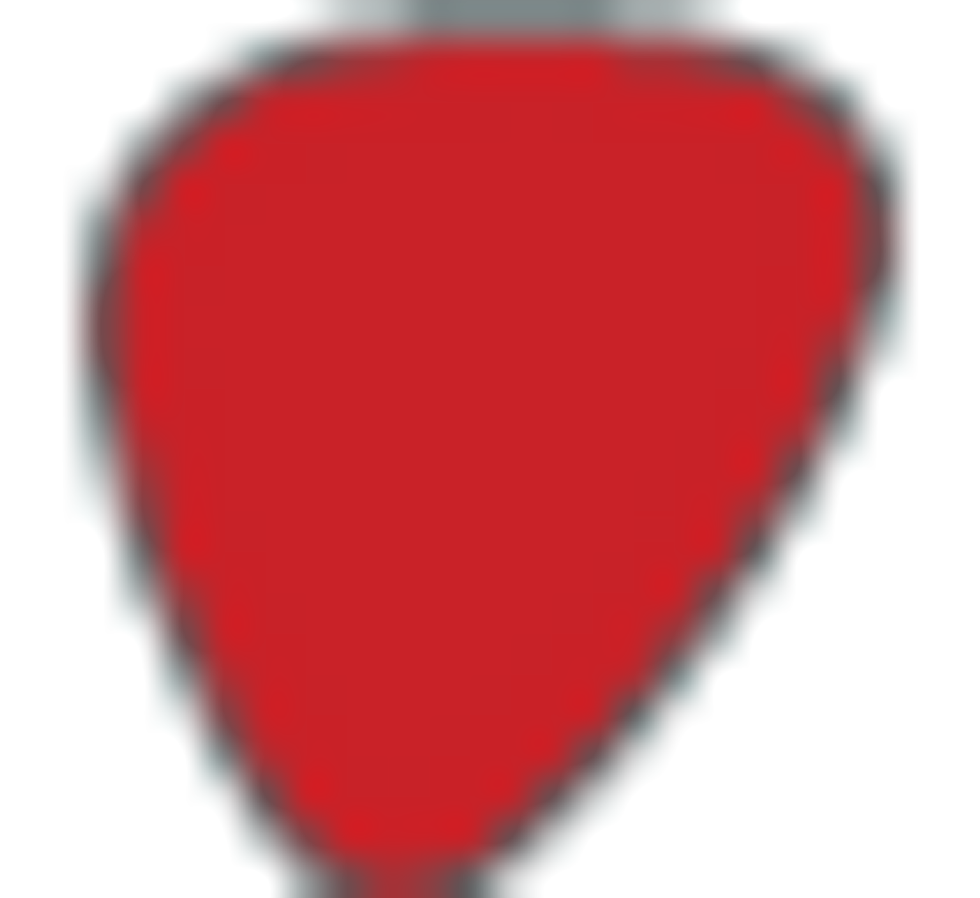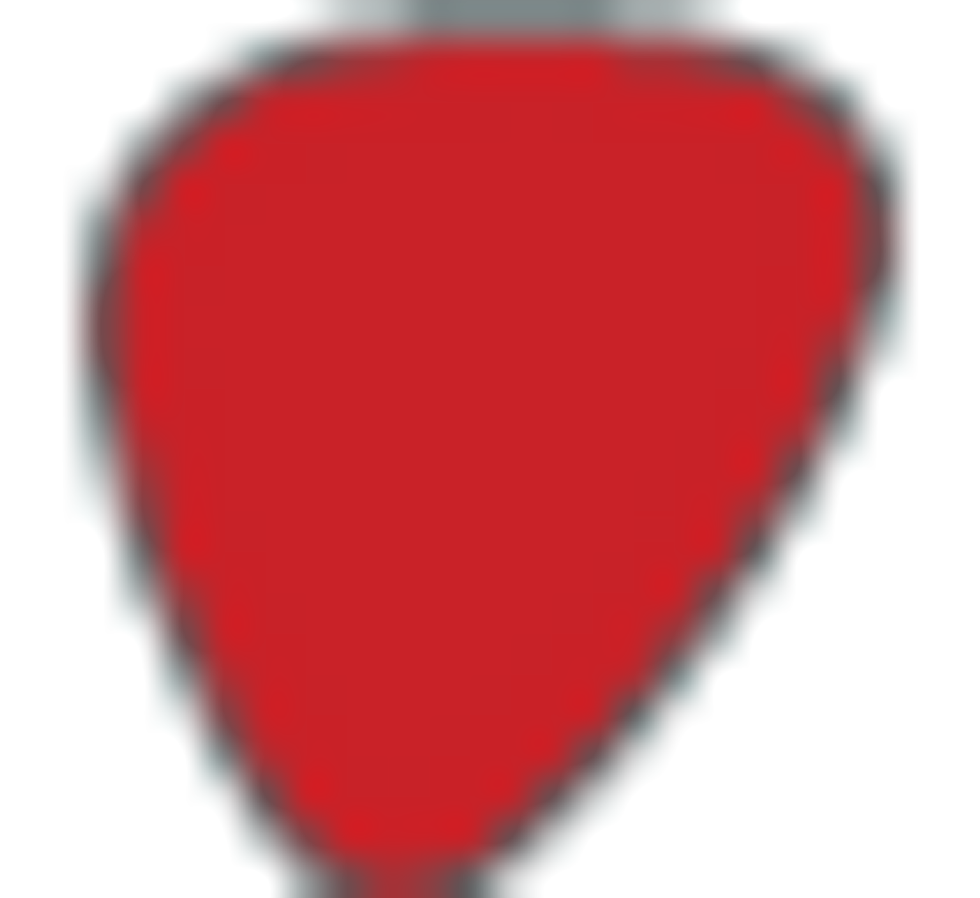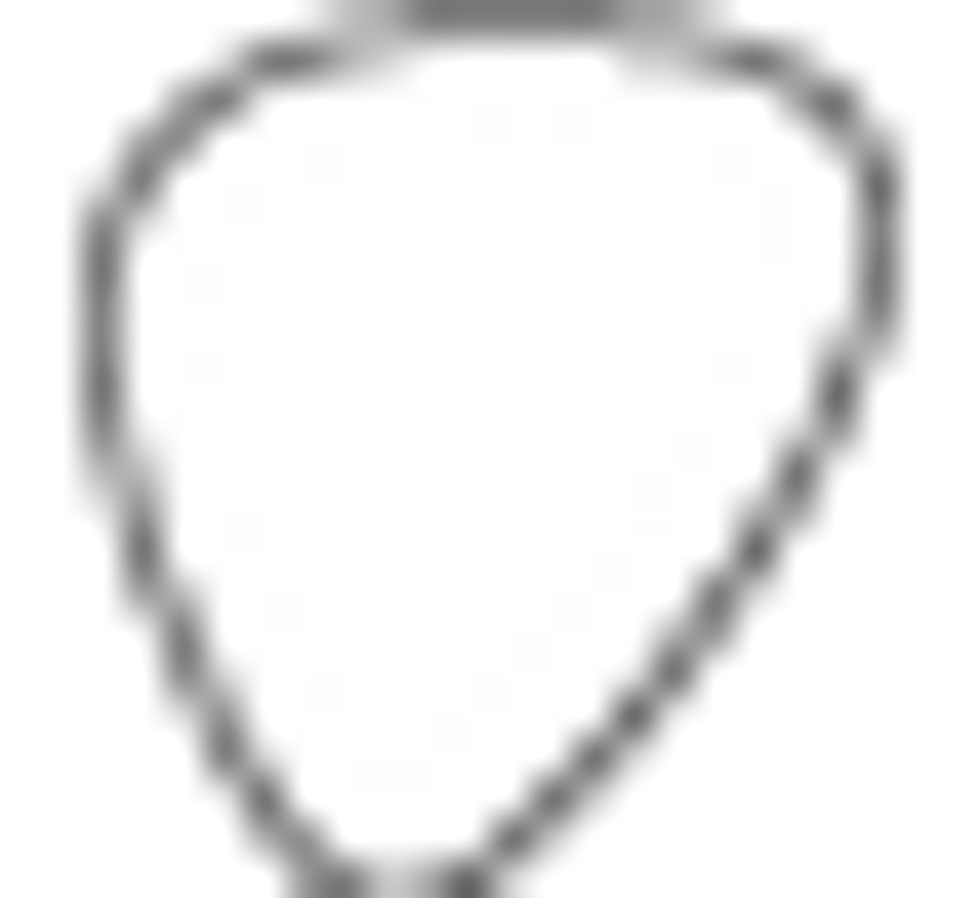 Playability: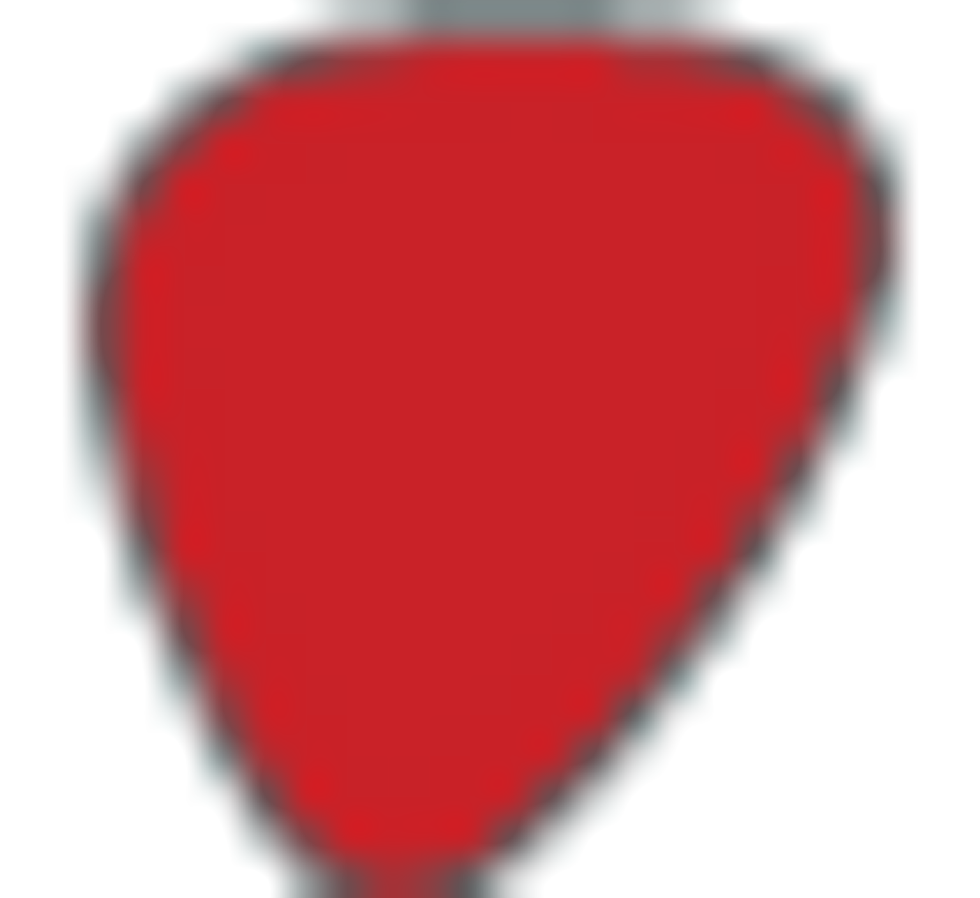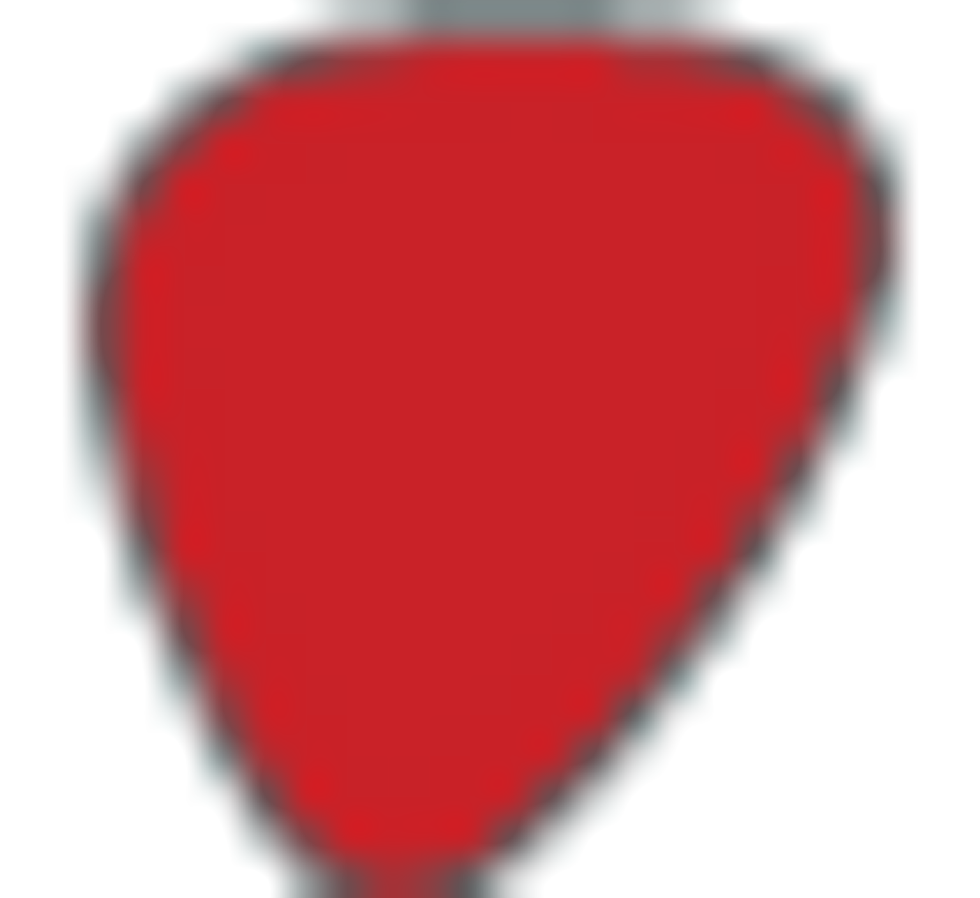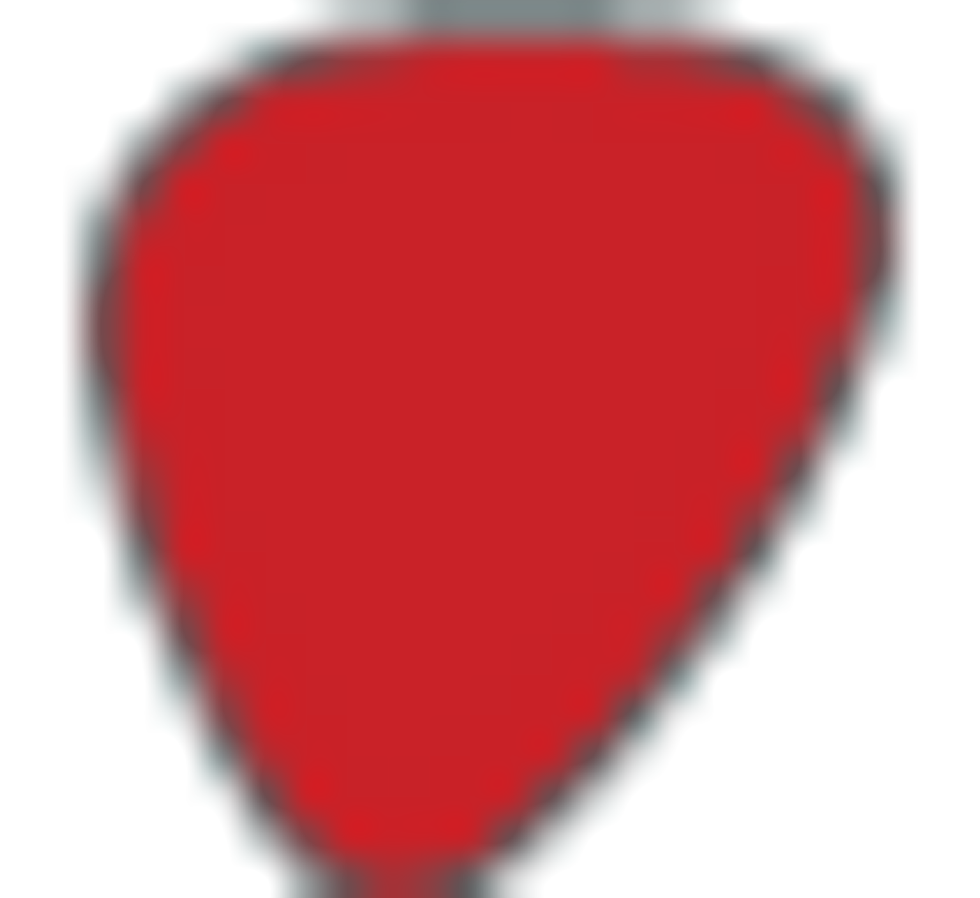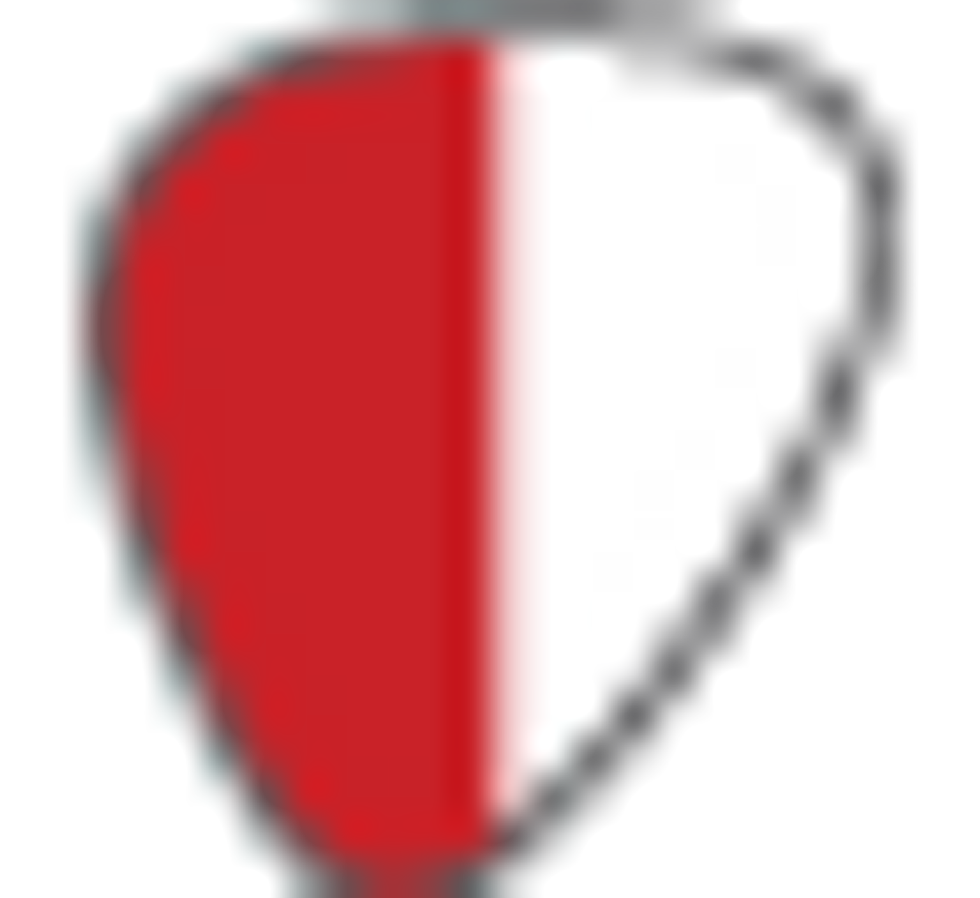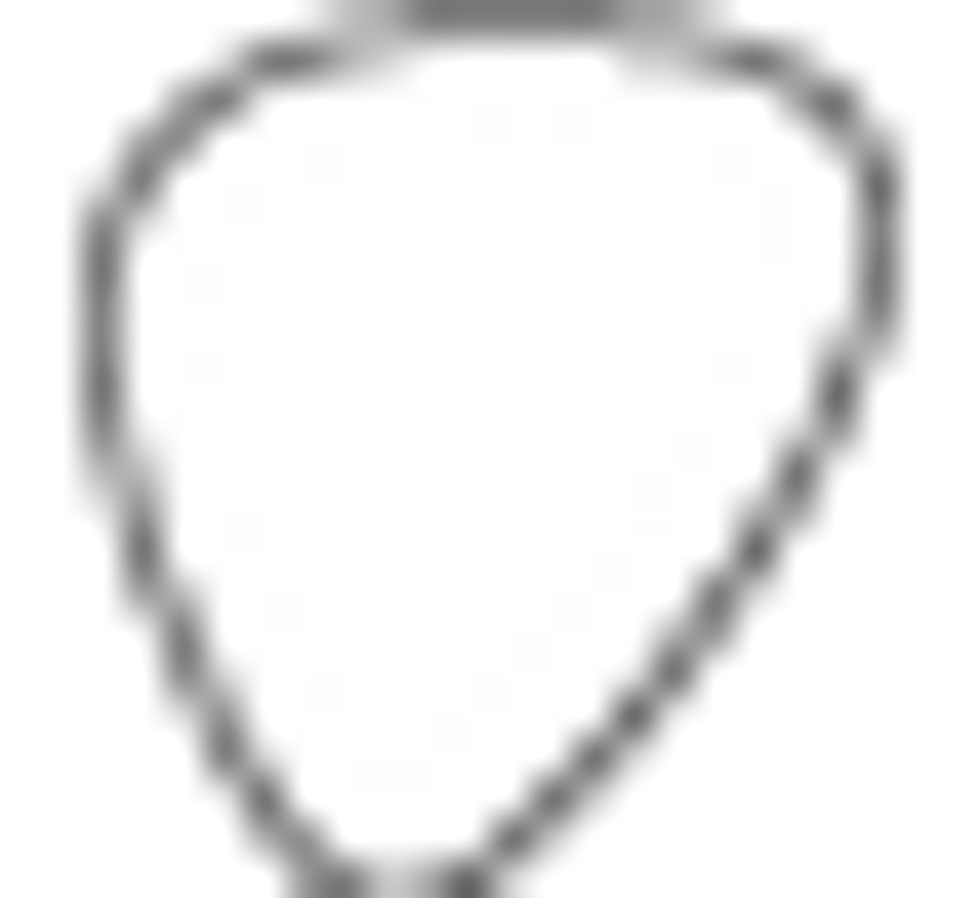 Build: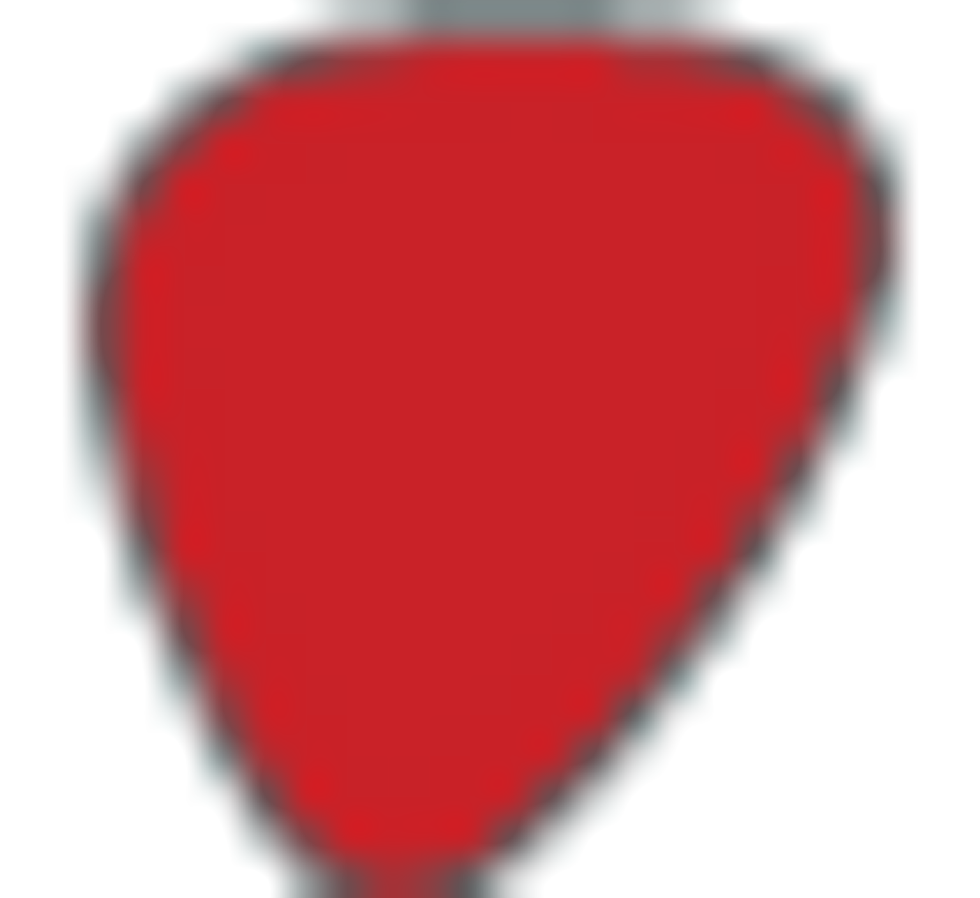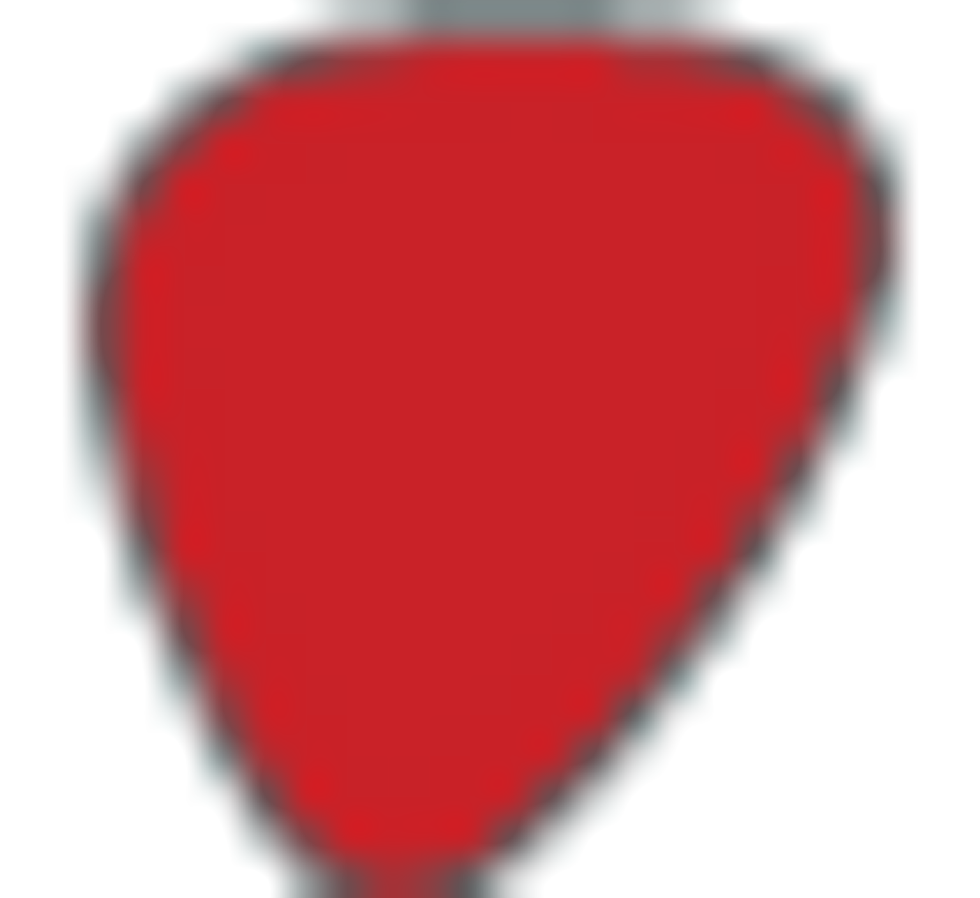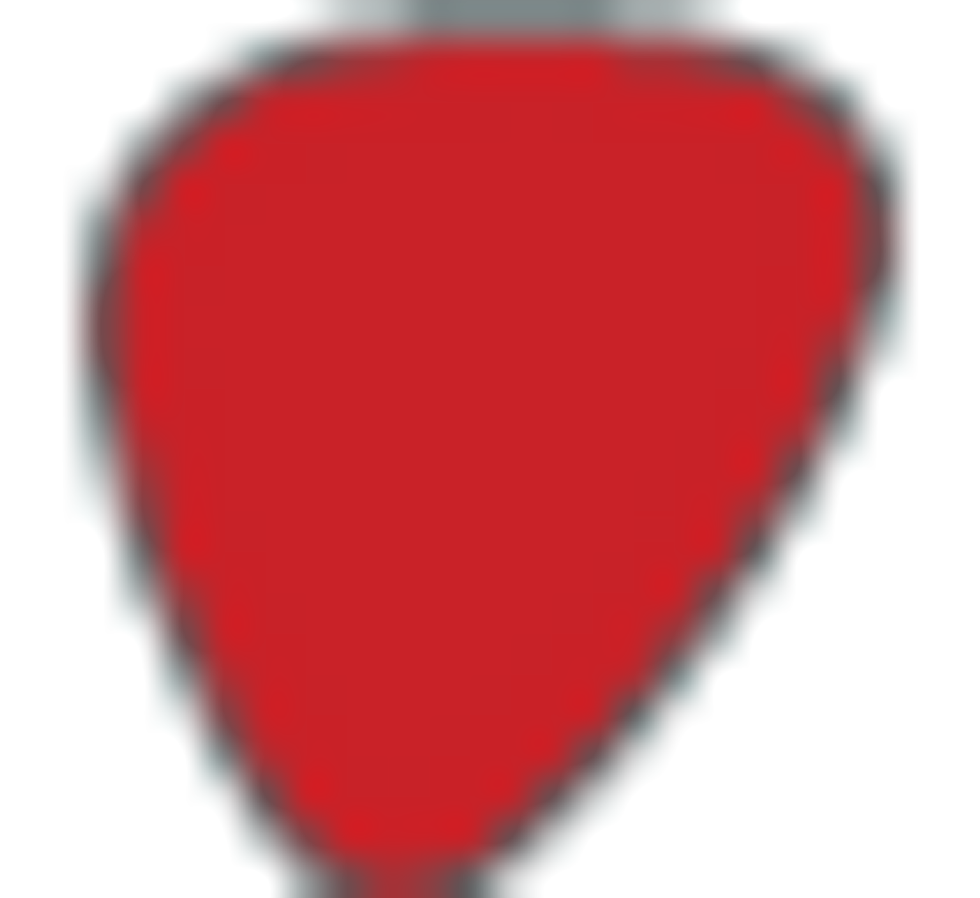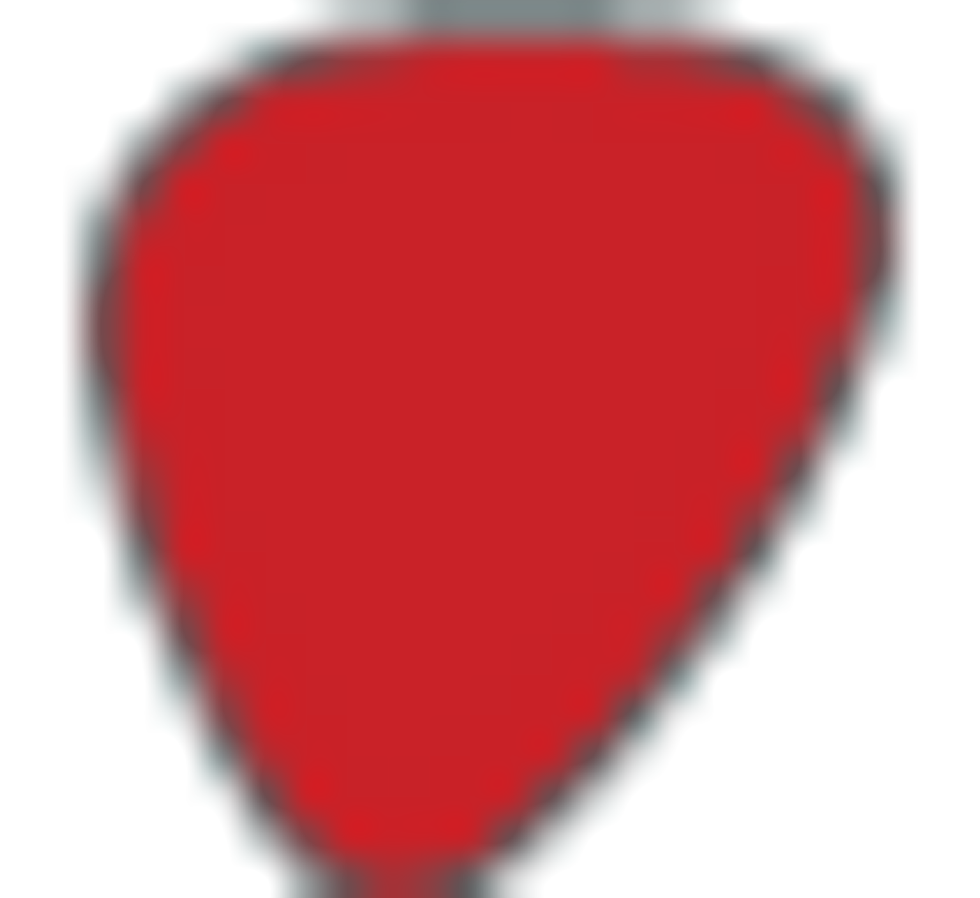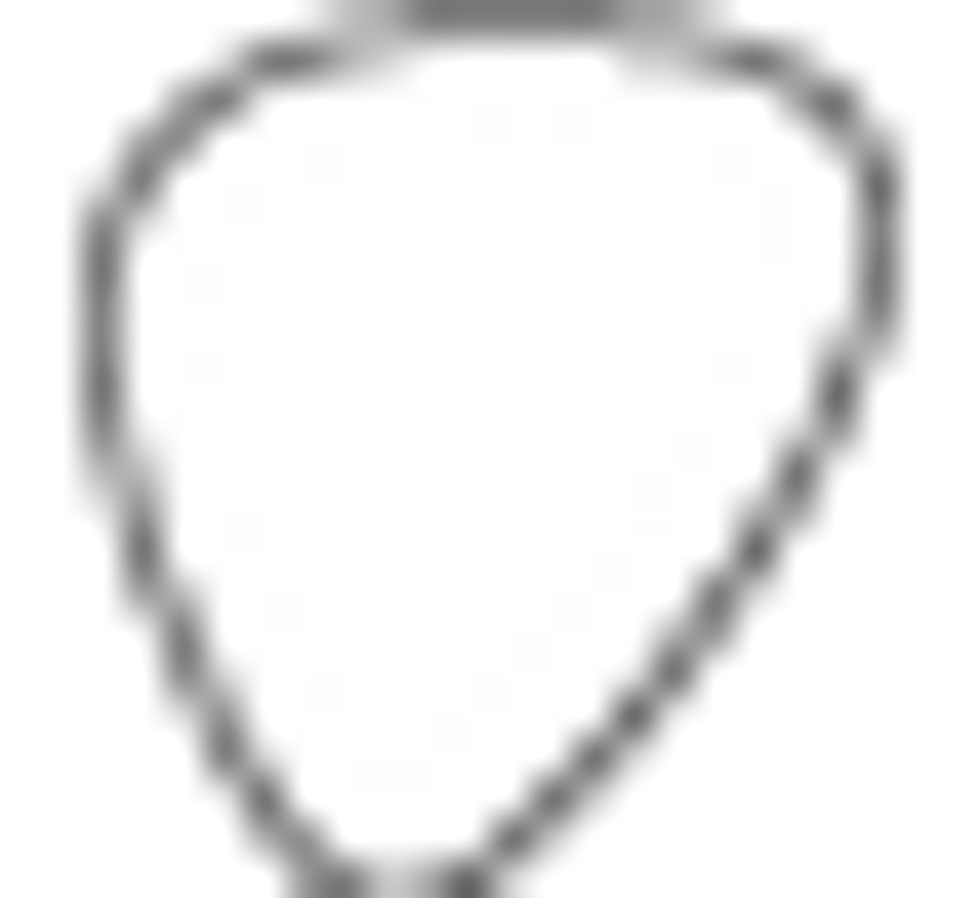 Value: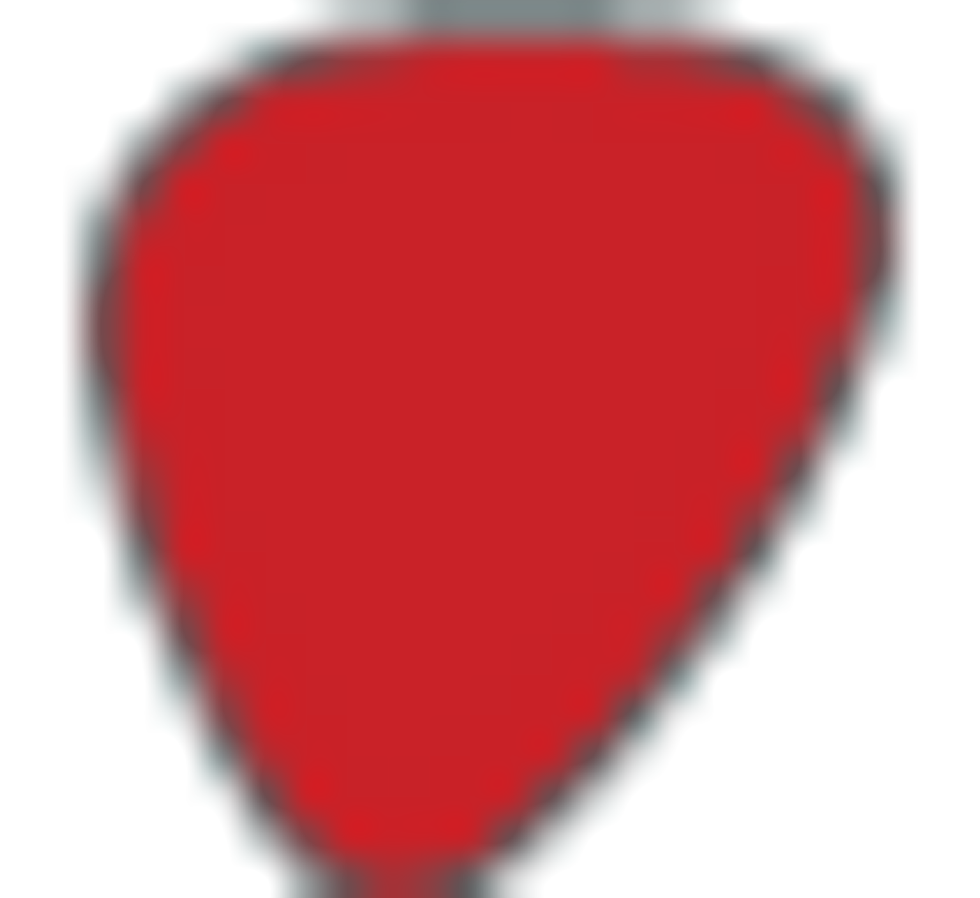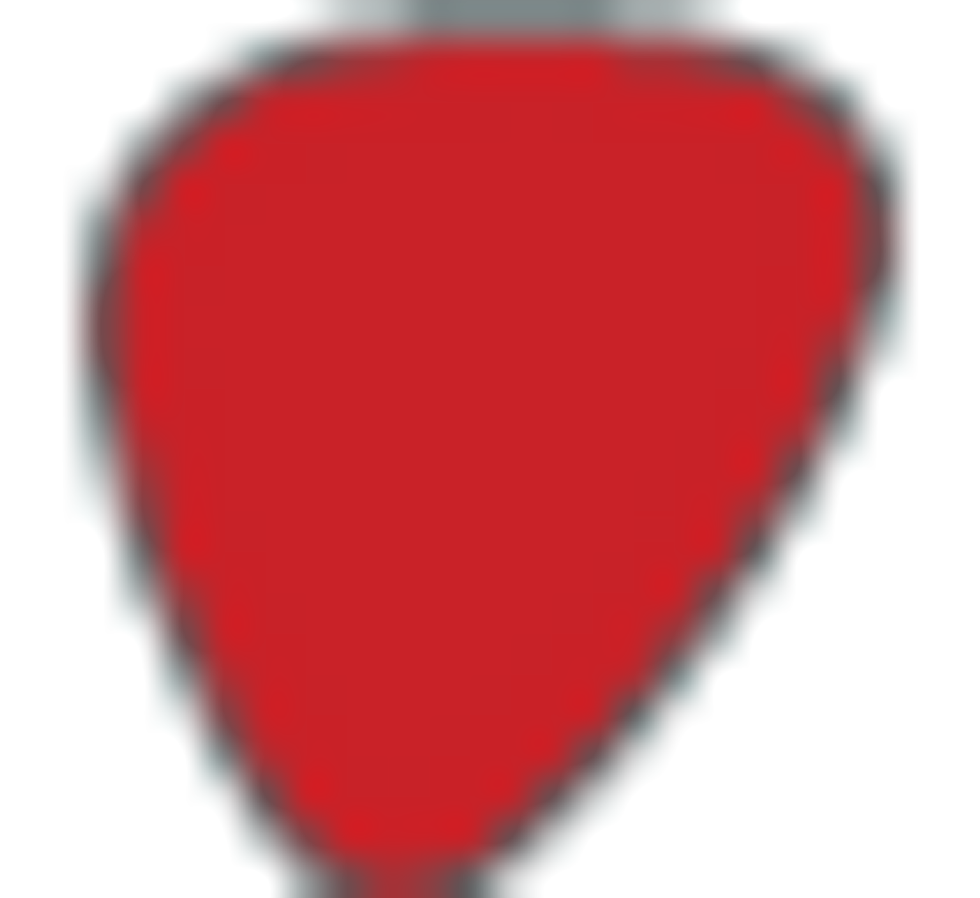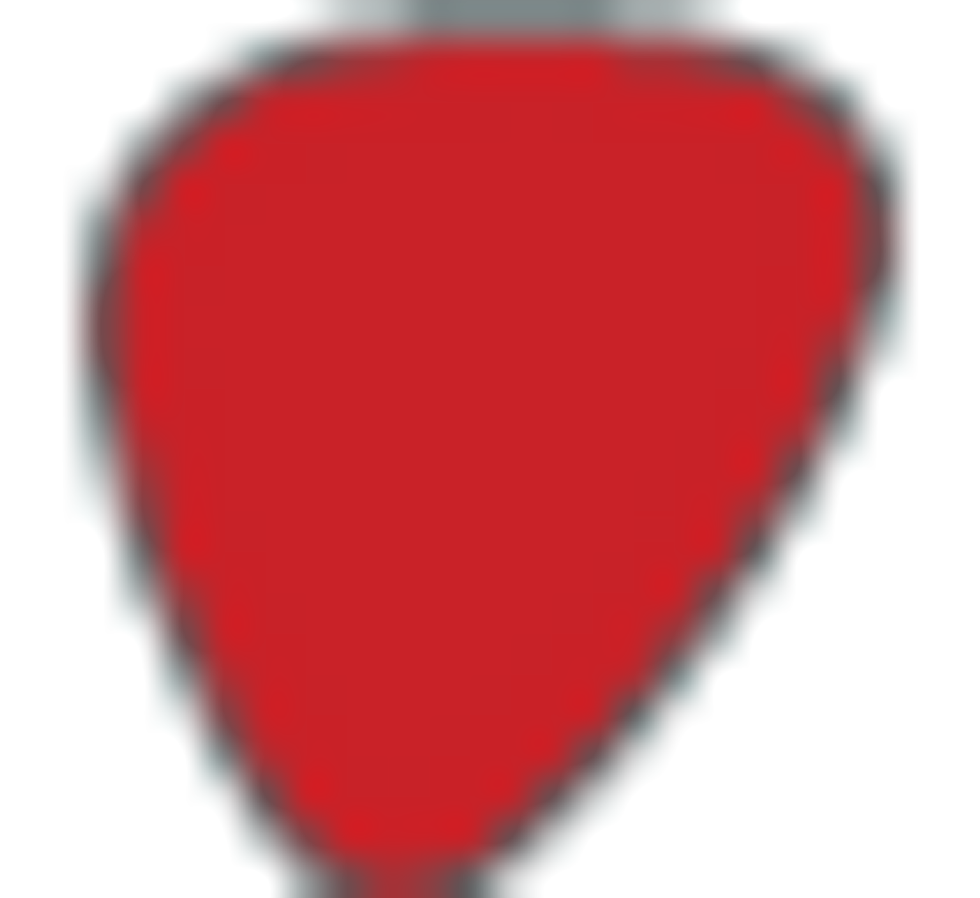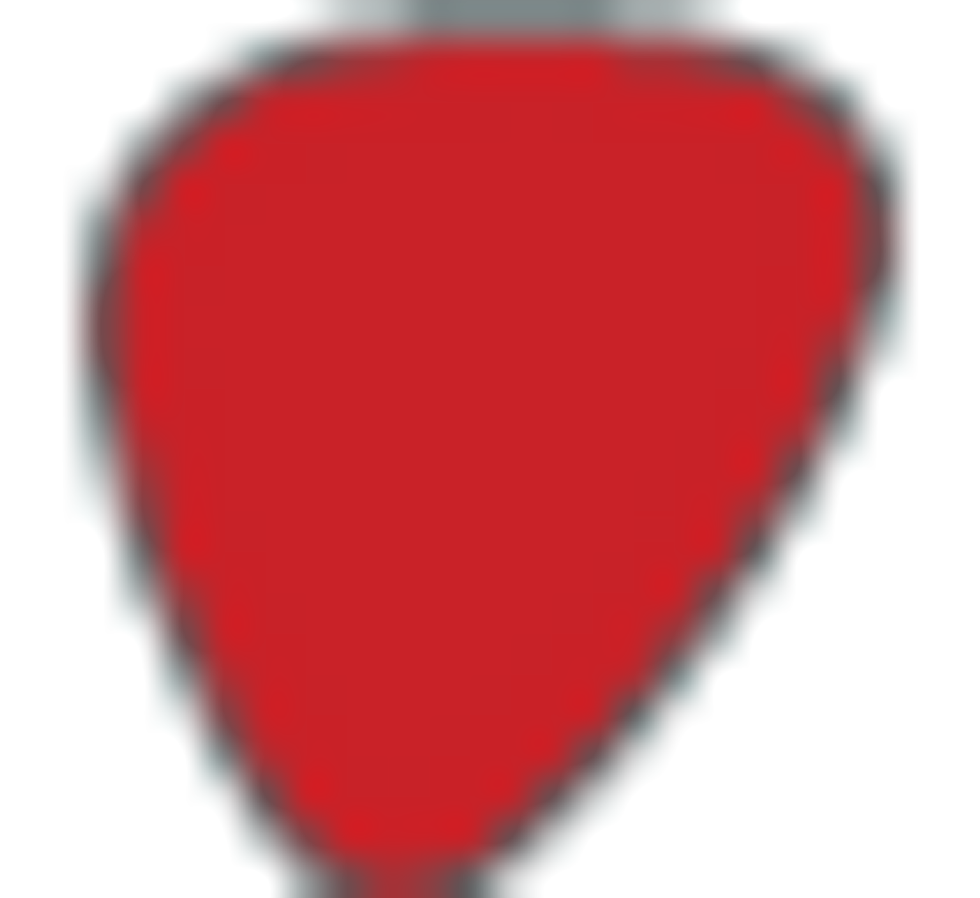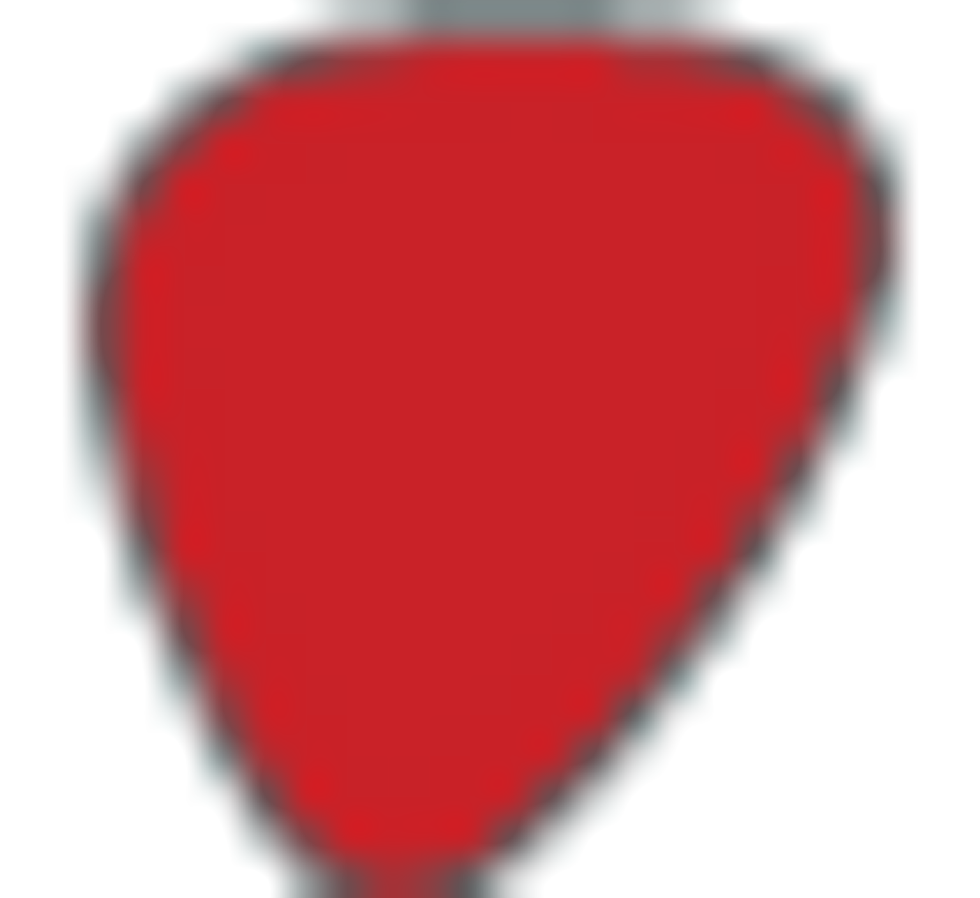 Street:
$499
Fretlight
fretlight.com
The FG-421 erased any doubts about its ability as a full-fledged performance guitar as soon as I plugged it into my Mesa/Boogie Studio .22 1X12 combo. The tones compared favorably to those from my Mexican Fender Stratocaster, which is an excellent instrument. The stock pickups sounded great both clean and dirty—free of squealing and with well-balanced output across the board. It's also great to have a humbucker pickup in the bridge position for kicking it up a notch for beefy, sustained leads sounds.
Those That Can, Teach
As an educational tool a gimmick or a godsend depending on how you use it and how you prefer to learn. It can be a great asset for someone just starting out or even someone further along, though if you can already get around the guitar and/or read tablature, there's a chance that adding the Fretlight into the equation might actually create confusion. Still, everyone learns differently, and the Fretlight could also be just what the doctor ordered if you've never been able to master learning scales across the fretboard.
In terms of execution, I have to admit that it was often hard to clearly see the LEDs at a conventional playing angle. It's sometimes hard to tell which string the LED is under and the LEDs also don't appear as bright when viewed from the angle that the neck is typically held at. I had to tilt the fretboard toward my line of sight and my best view of the lights came via an almost lap-steel like perpendicularity, which is far from optimal playing position.
Judged on its own as a guitar, the Fretlight is good enough to take out on a gig. In terms of tone and playability it holds up well to comparable guitars in the same price range. But when you consider how the Fretlight integrates with the feature-packed software options—many of which can actually even benefit really advanced guitarists—this guitar becomes a very compelling option for the serious beginner or inquisitive intermediate—especially with a price tag that comes in under 500 bucks.
The 600-watt Headliner head and Headliner 410 cab represent a modern take on the qualities that have made Peavey products so enduring—robust power, reliability, and impressive construction.
Do you remember your first big rig? That mighty amp and speaker cabinet you received as a gift or saved up a long time for? Mine came on Christmas Day, 1995. I ripped off the wrapping paper on the two big boxes by the tree to find my new Peavey Mark VI head and Peavey 4x10 cabinet. My reaction could only be described as a massive freak-out. I immediately plugged in my red Charvel 4-string, and the ensuing euphoric volume didn't just punish my parents for a good part of the day—it bludgeoned them and my bandmates for years to come.
If you've performed anytime in the last 47 years, there's a good chance you've also played through some creation from the Peavey Electronics Corporation. As technology has evolved, so has the company's designs. This year, they introduced bassists to the newest members of their bass family with the Headliner series. The 600-watt Headliner head and Headliner 410 cab represent a modern take on the qualities that have made Peavey products so enduring—robust power, reliability, and impressive construction.
Touring the Headliner
At just a hair over 10 pounds, the Headliner head combines a rugged, roadready exterior with the weight benefits of a class-D power amp. Its solid-metal shell protects the clean and organized interior, and its major components are mounted securely in case of accidental drops.
Like other Peavey bass amps, the front panel of the Headliner amp is chock-full of tone-shaping options. Those familiar with earlier Peaveys will recognize the layout of the EQ section, with its 7-band graphic equalizer sitting between a pair of knobs for high and low shelving. Located just to the right of the gain control are three tone-coloring switches—bright, contour, and crunch. Bright boosts frequencies above 1 kHz, while contour scoops the midrange and boosts highs and lows, and crunch is intended to simulate the classic sound of overdriven power tubes by distorting only the higher frequencies and leaving the low-end intact.
Additional front-panel features include a level control, an optical compressor bypass, and bypasses for the graphic EQ and Peavey's Distortion Detection Technique (DDT) system, which is basically a clip indicator that changes from green to red when levels get too hot.
Ratings
Pros:
Beefy volume. nice eQ. Great value.
Cons:
average compressor. Fan could be too loud for some studio applications.
Tones: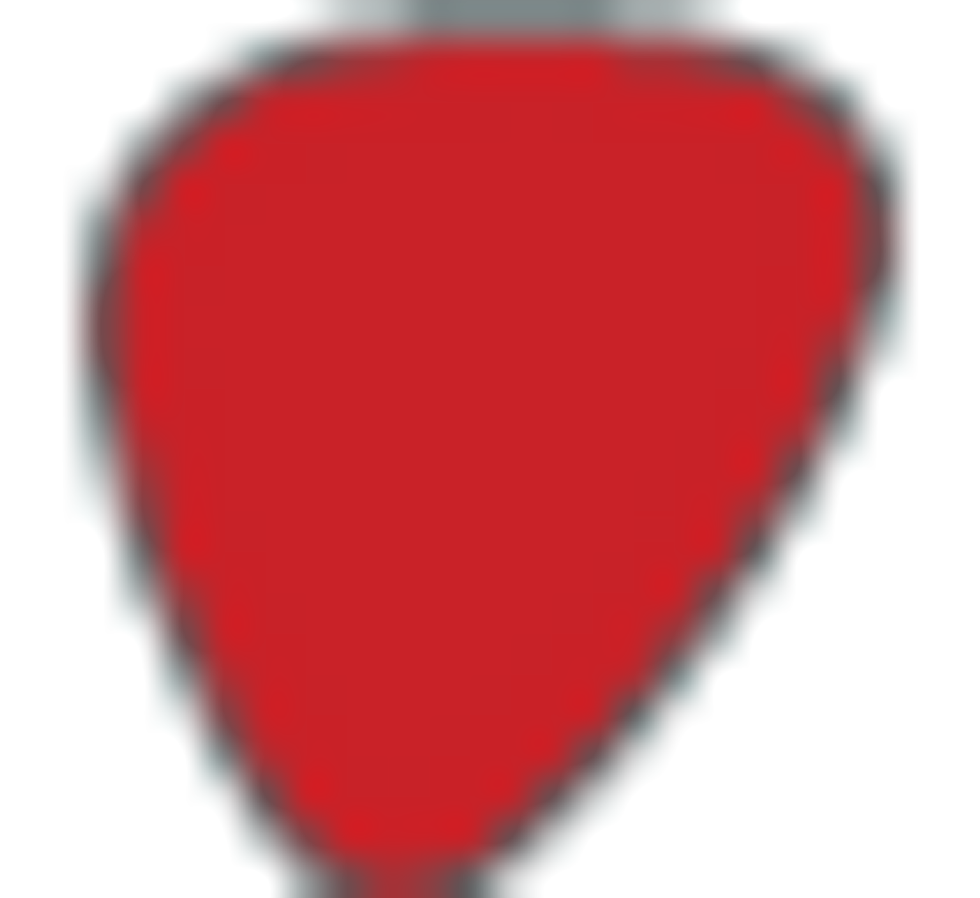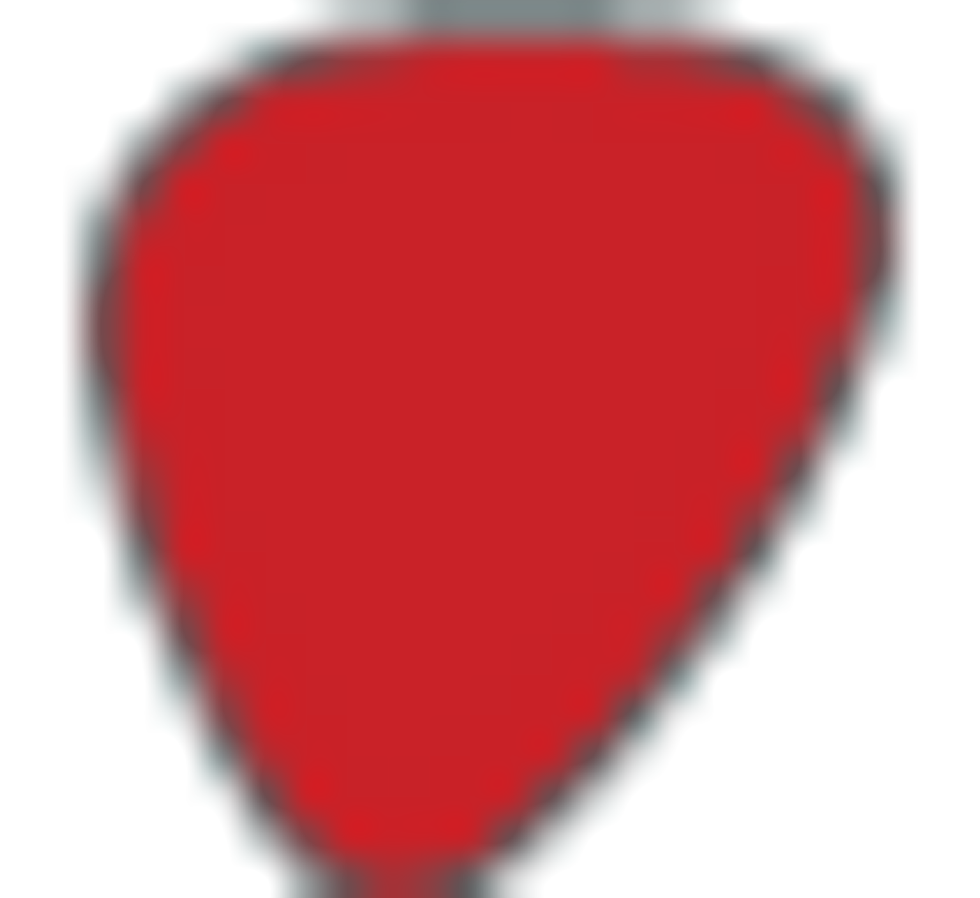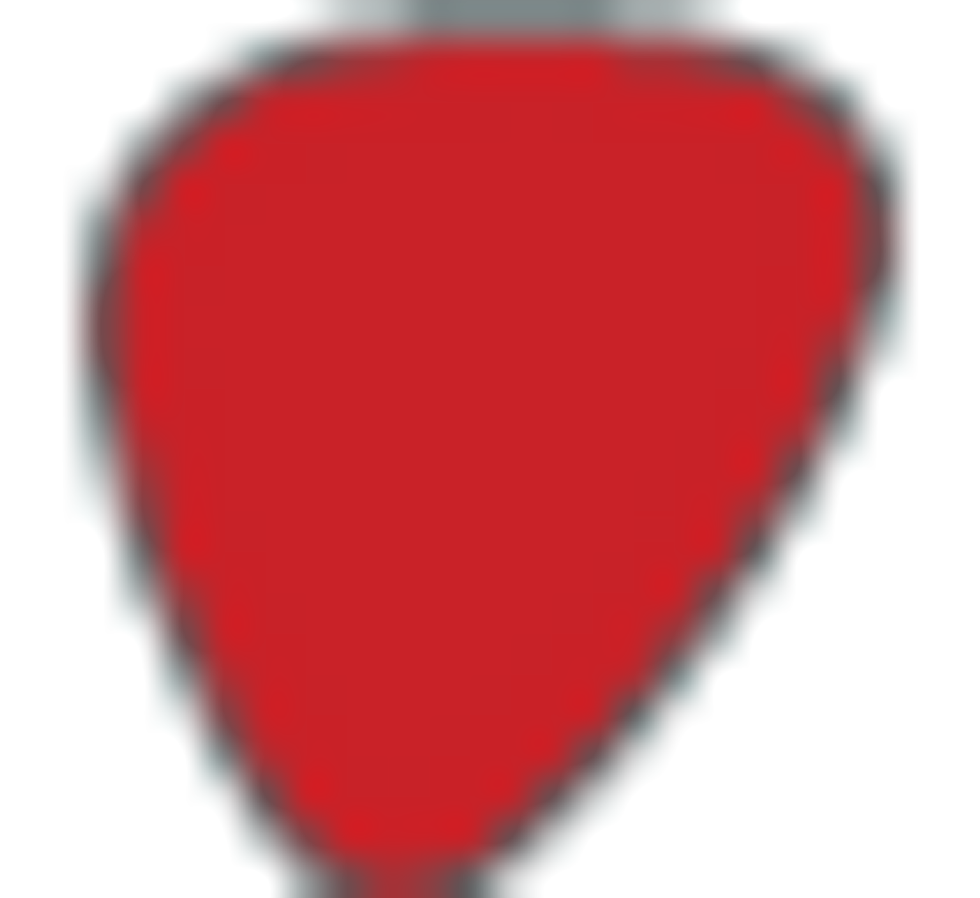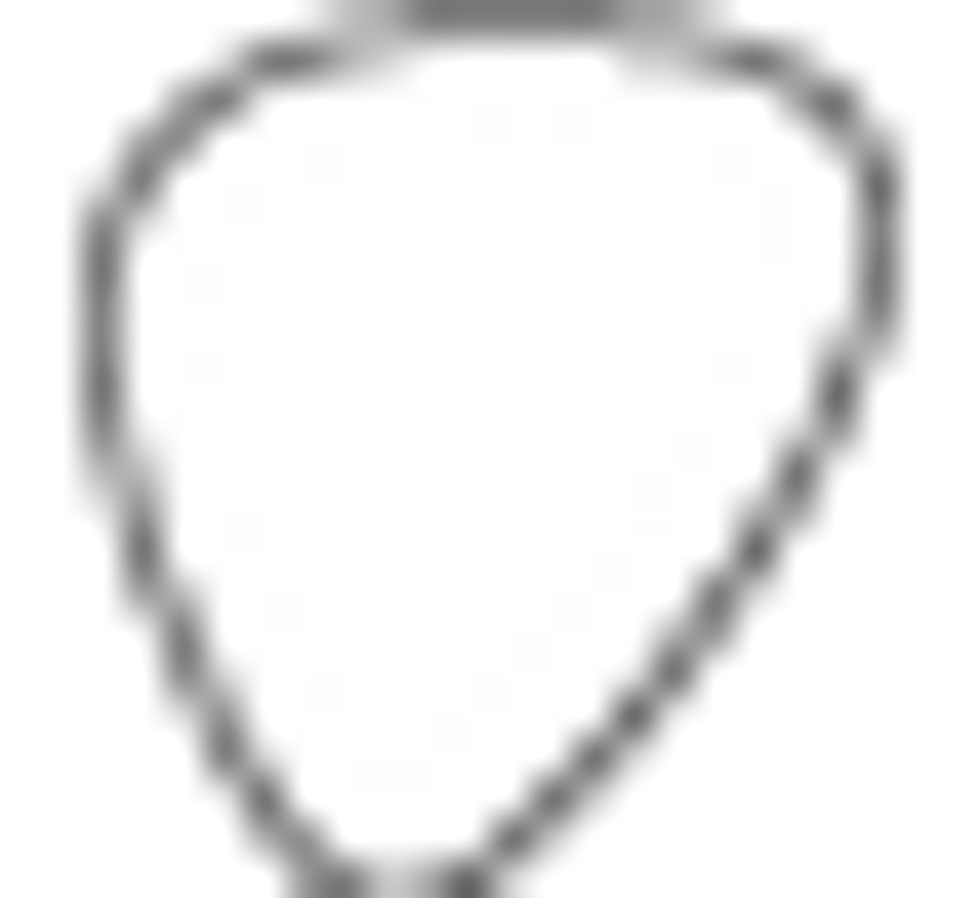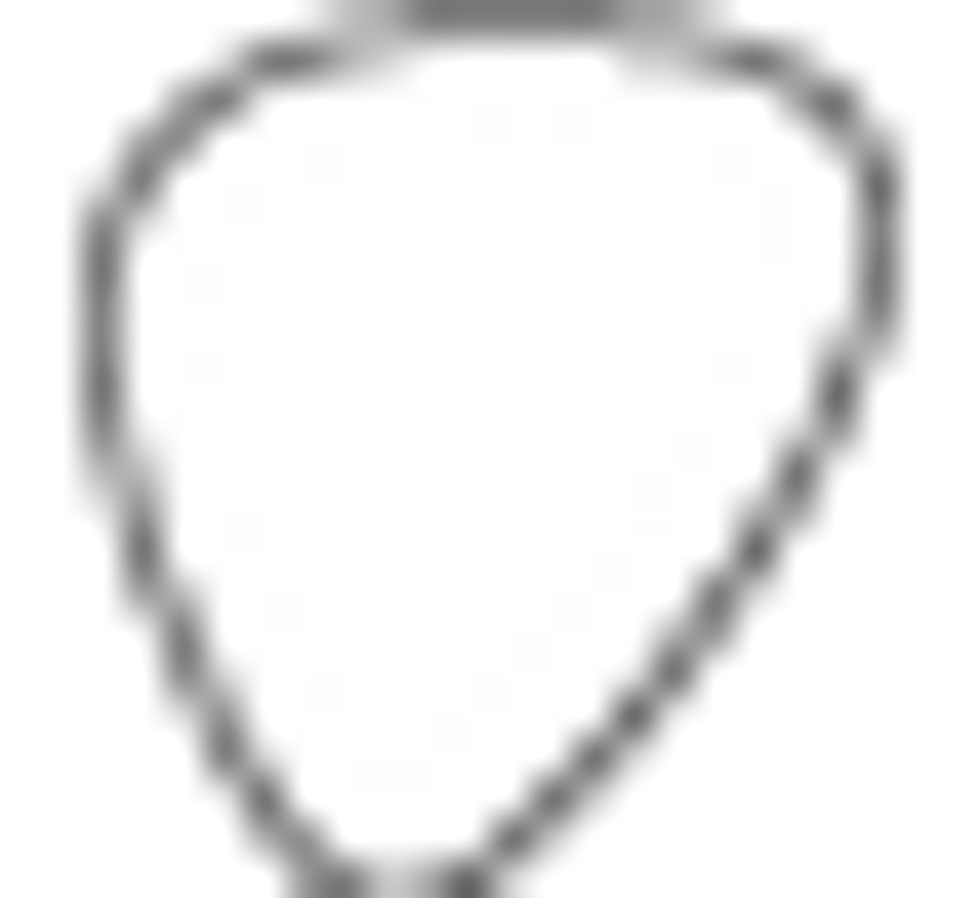 Playability/Ease of Use: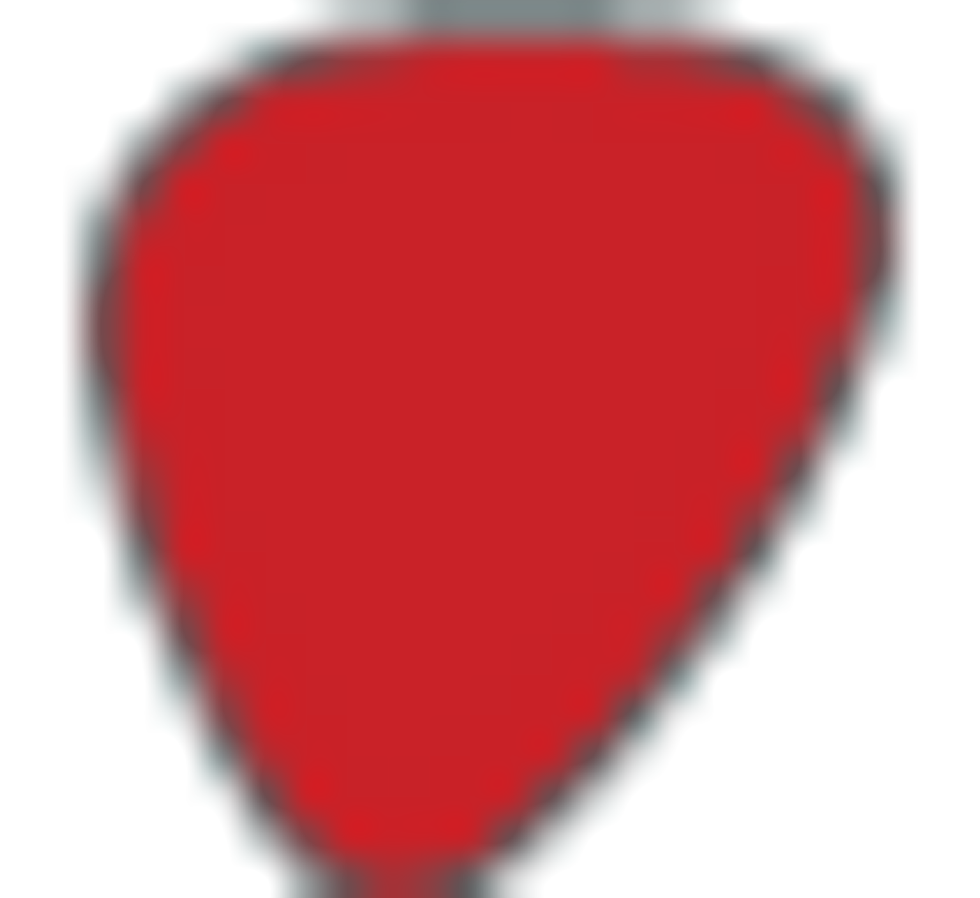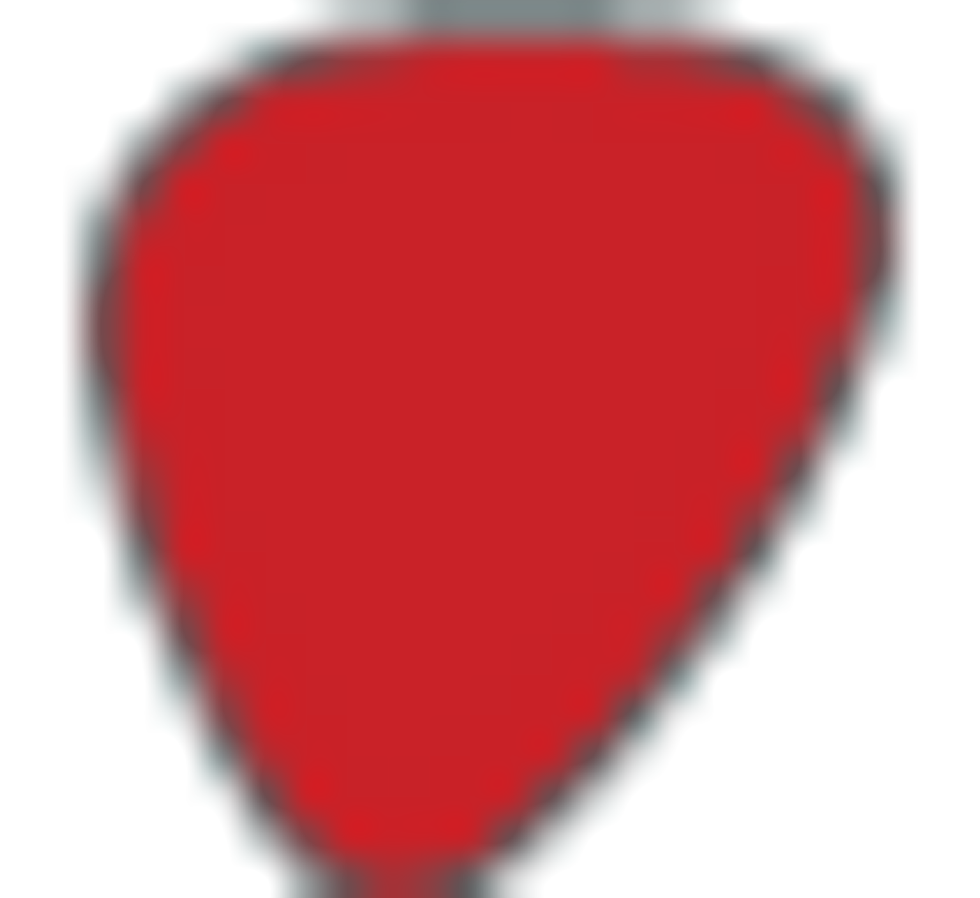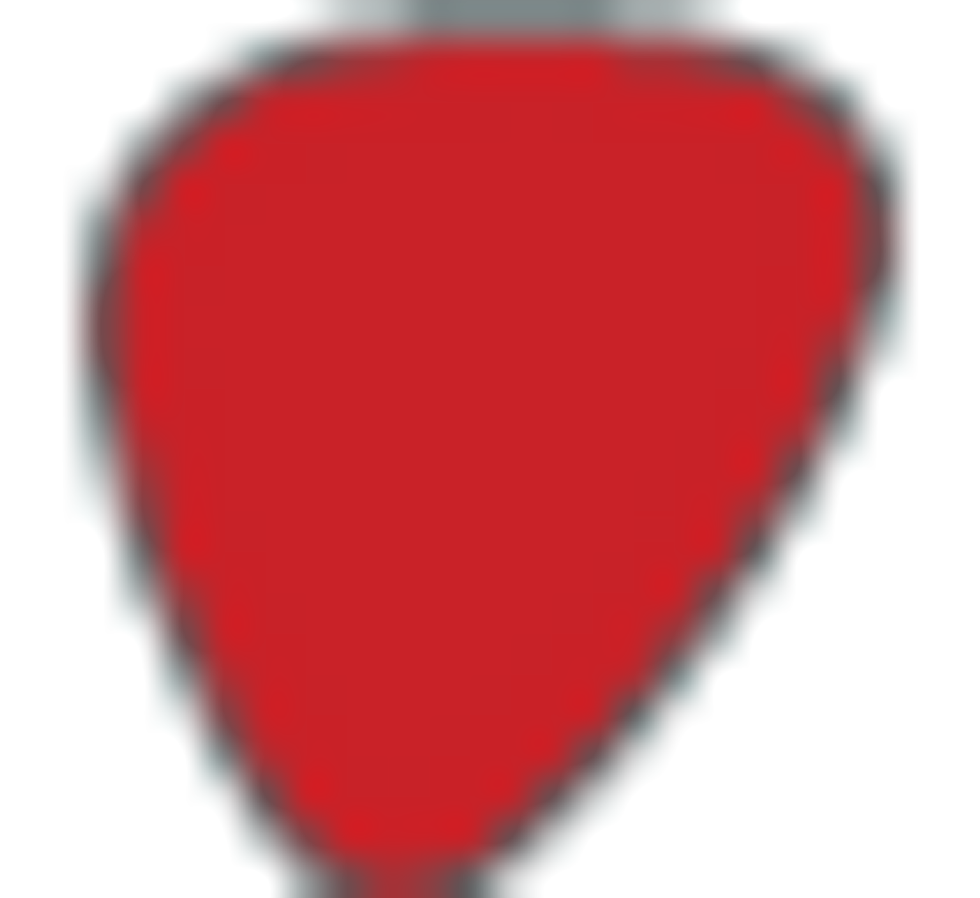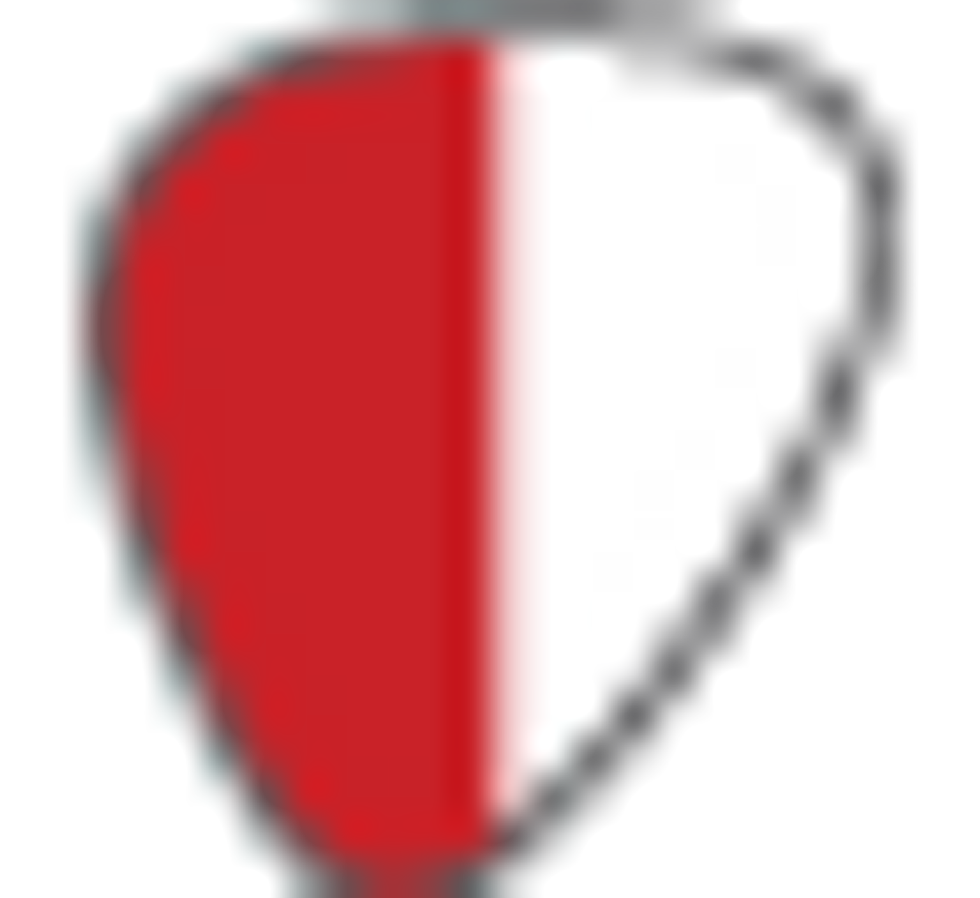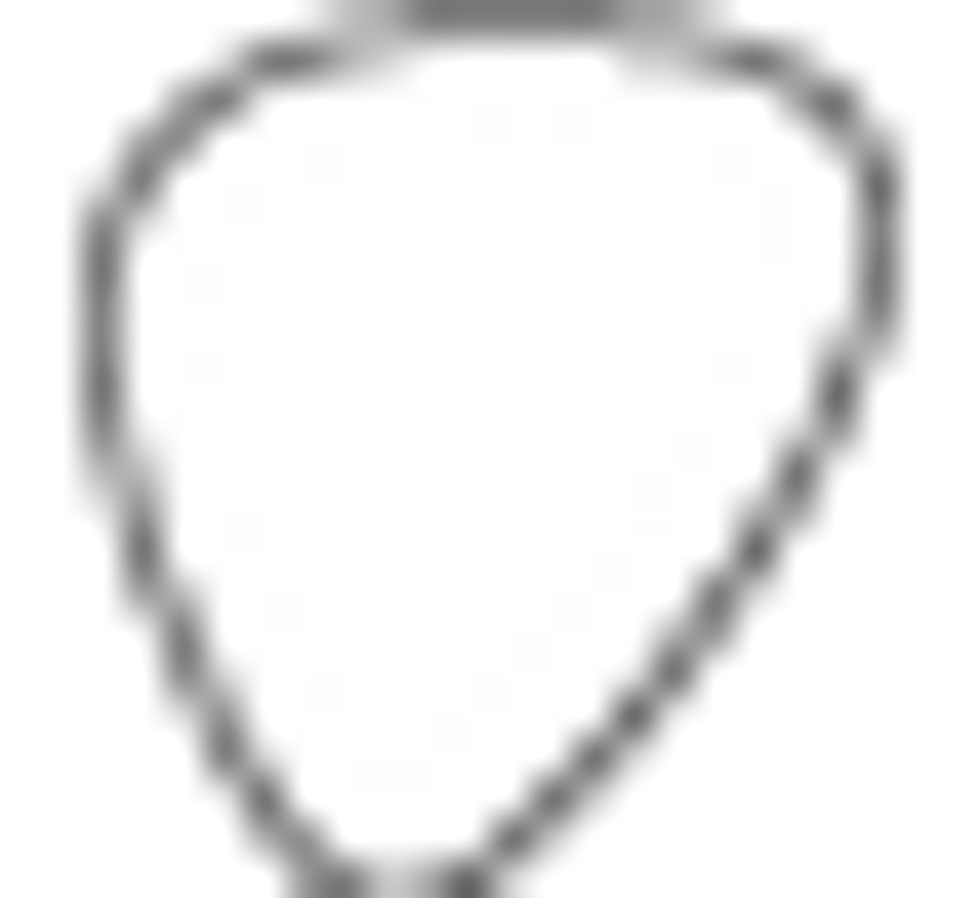 Build: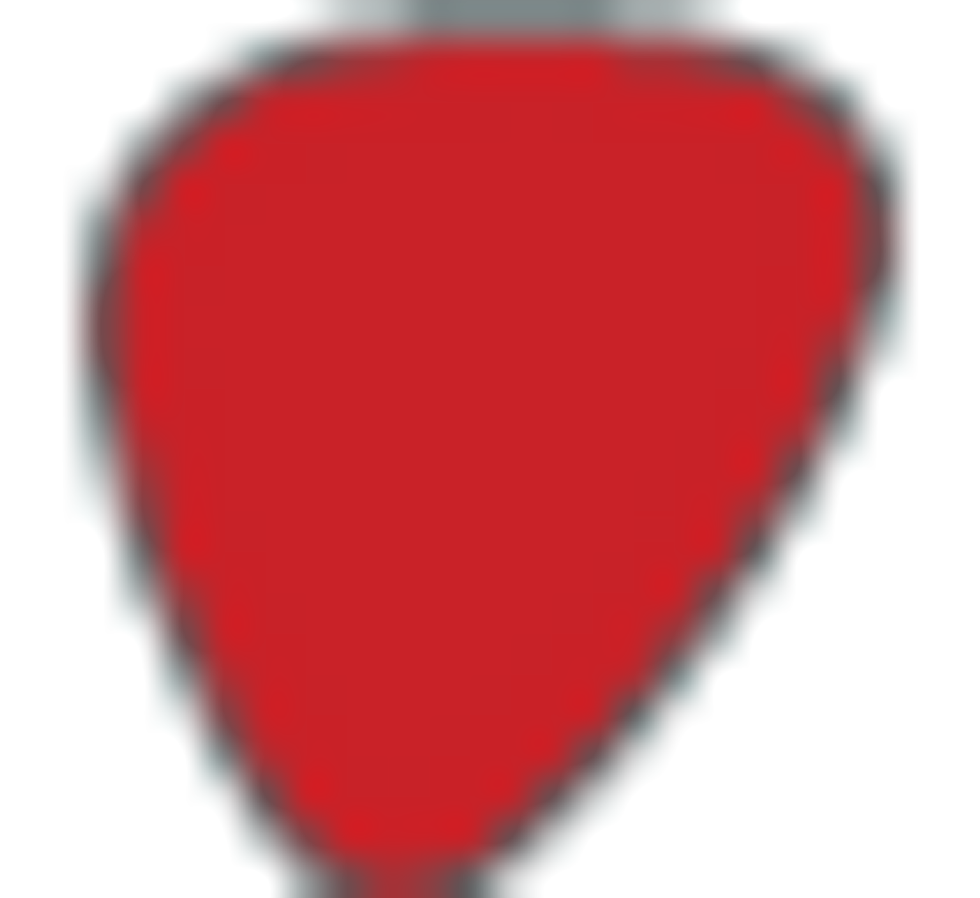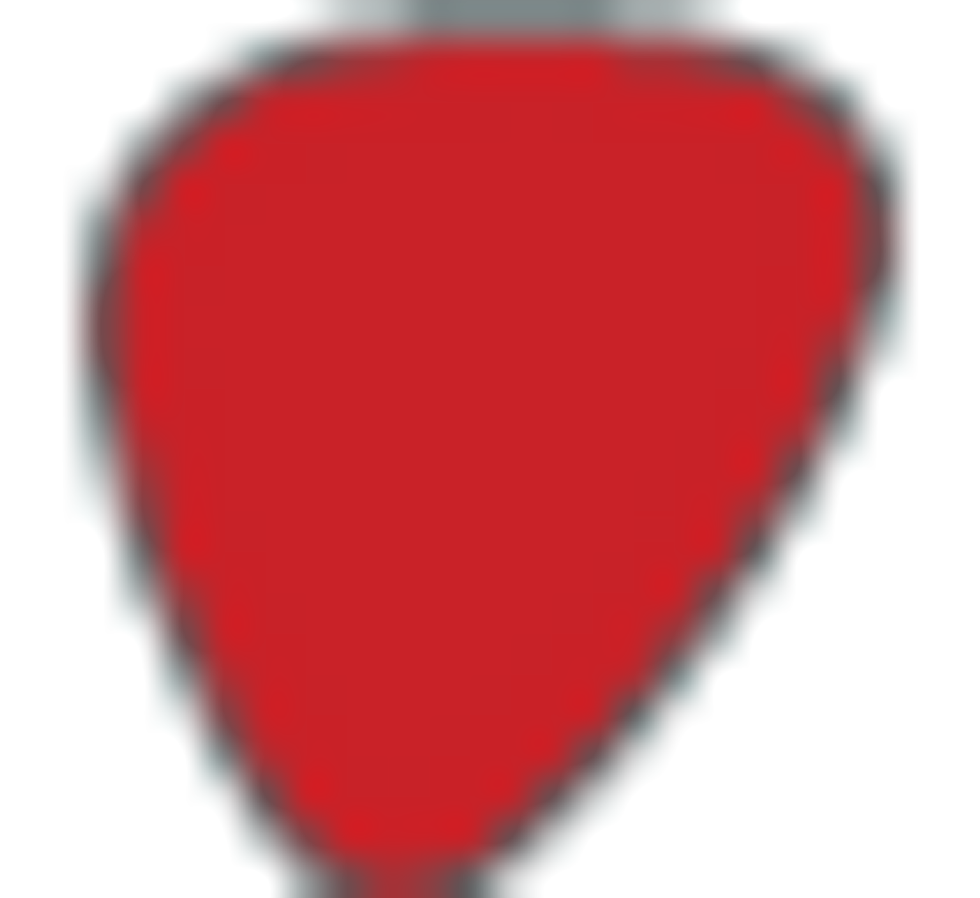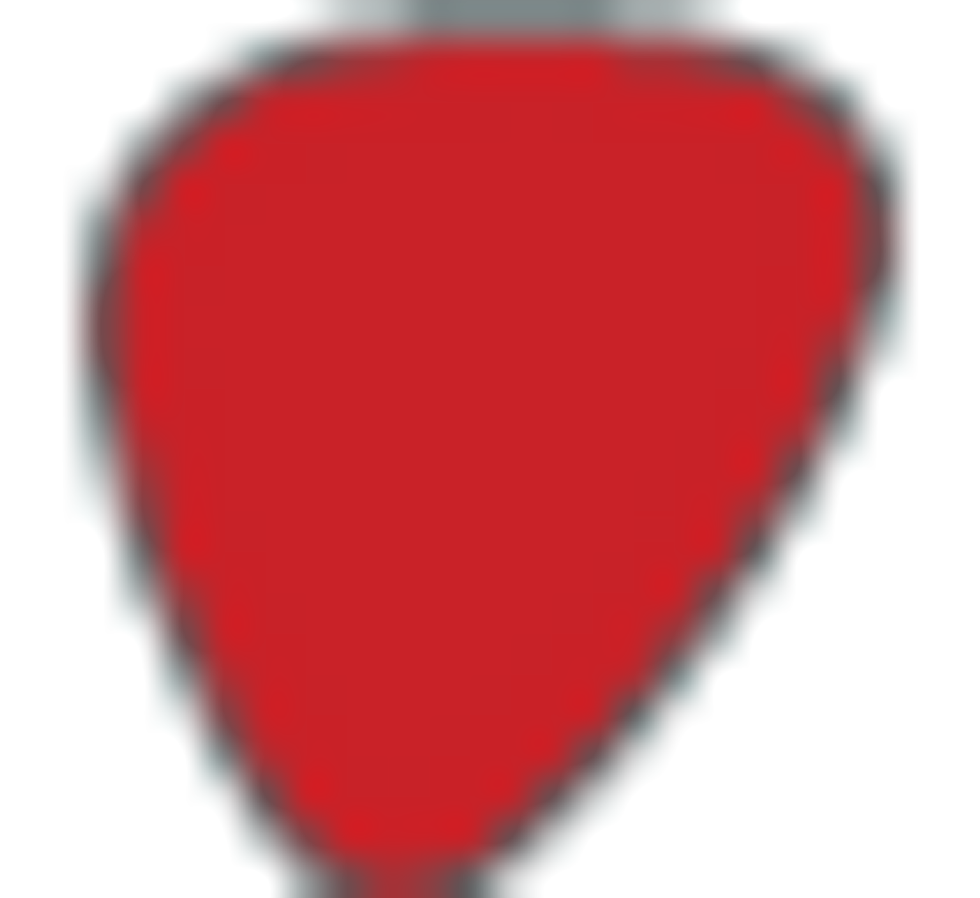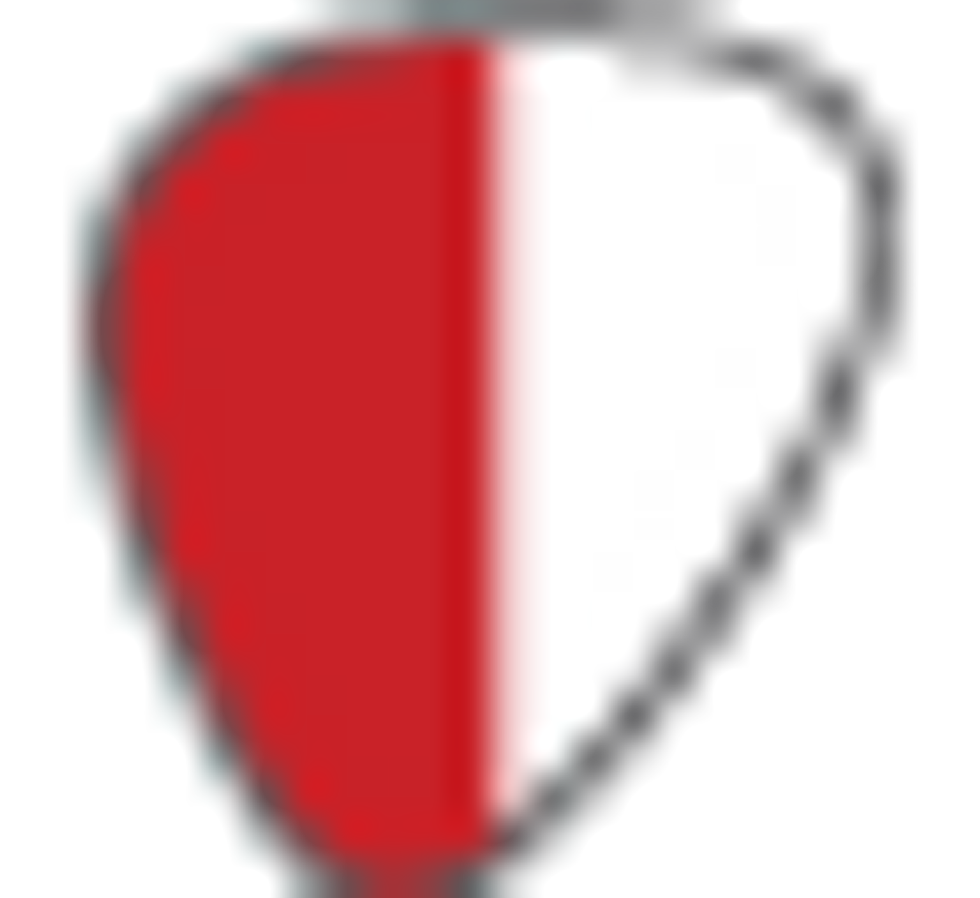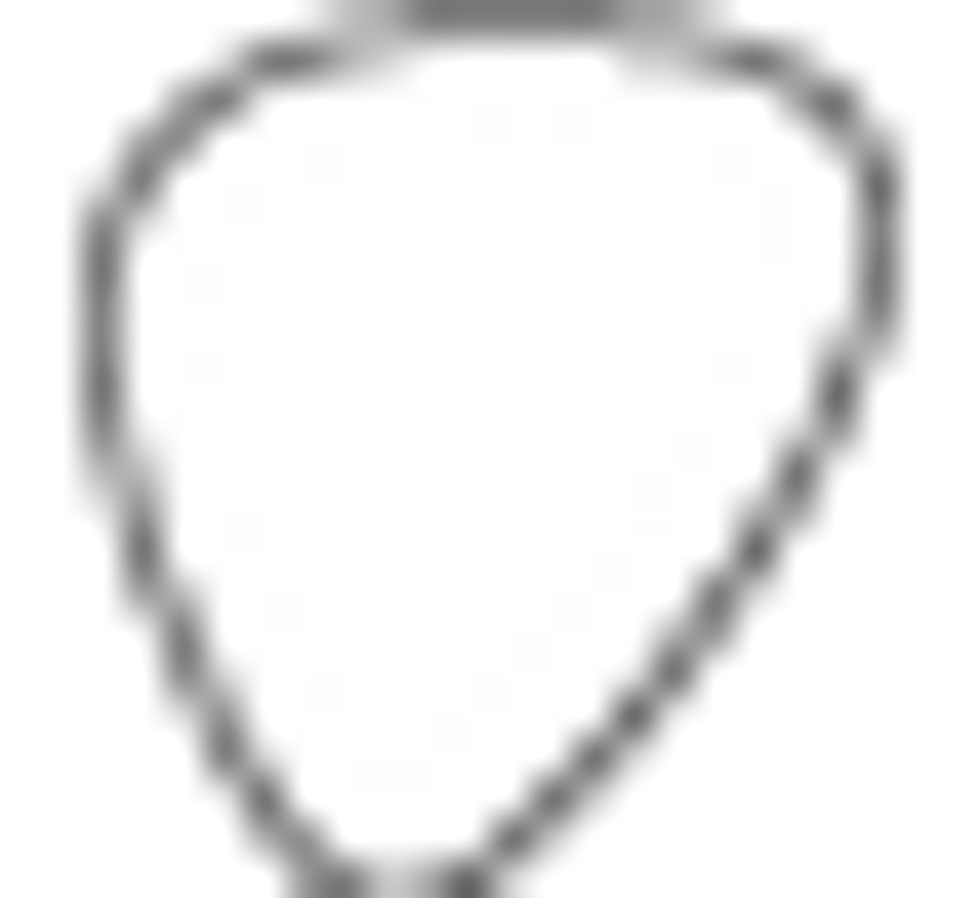 Value: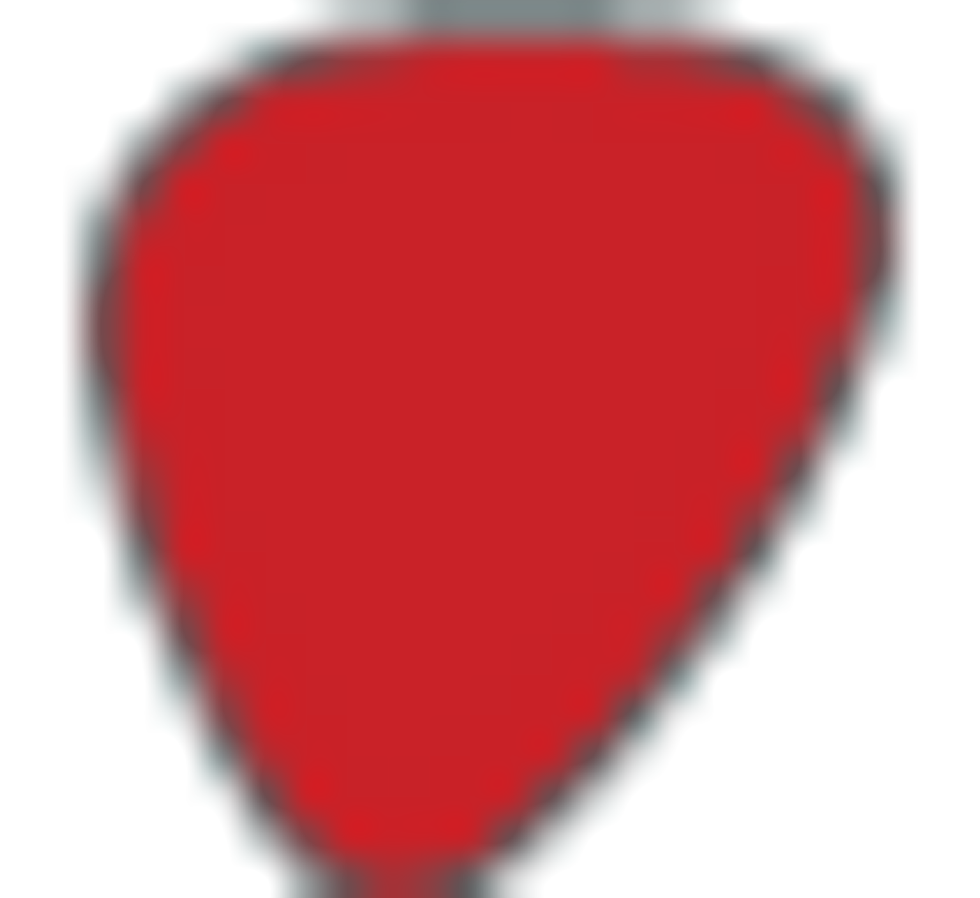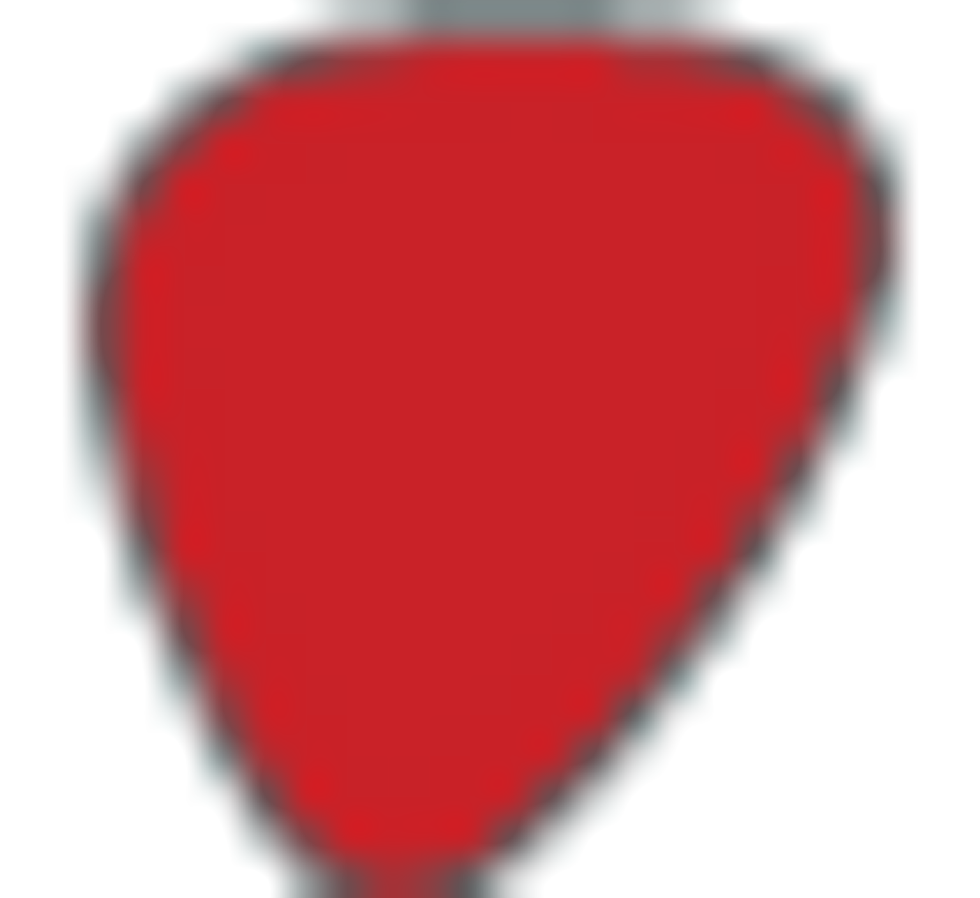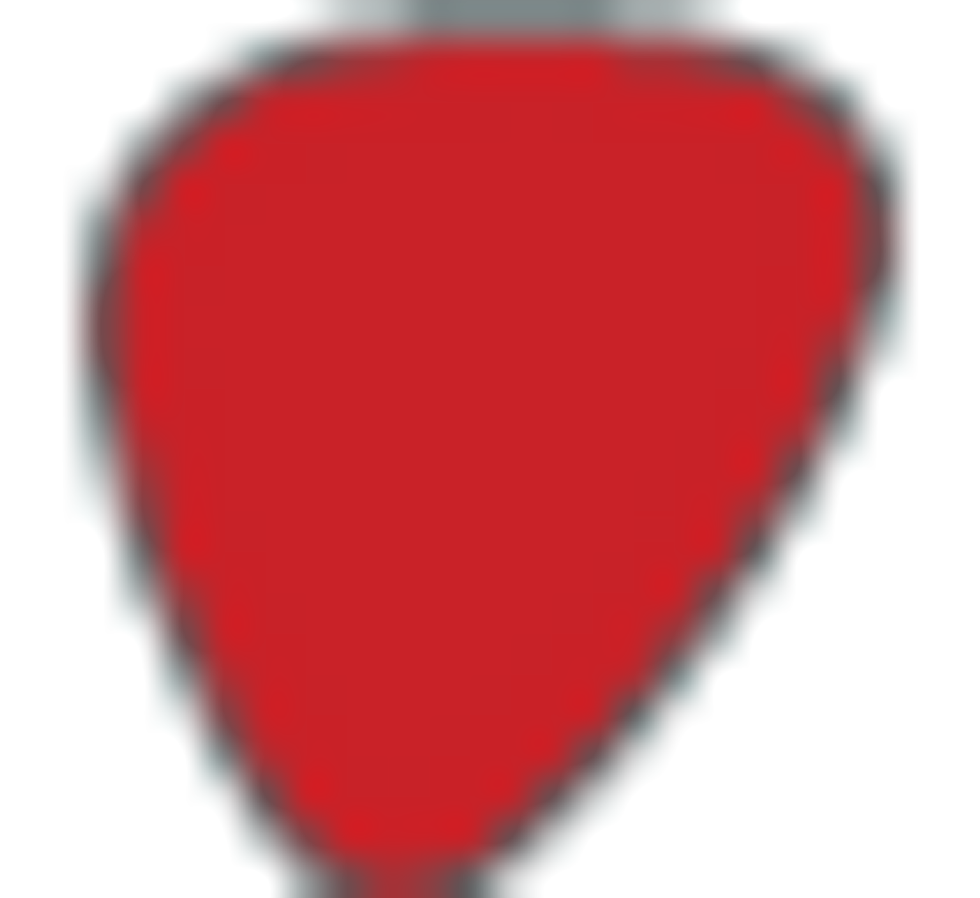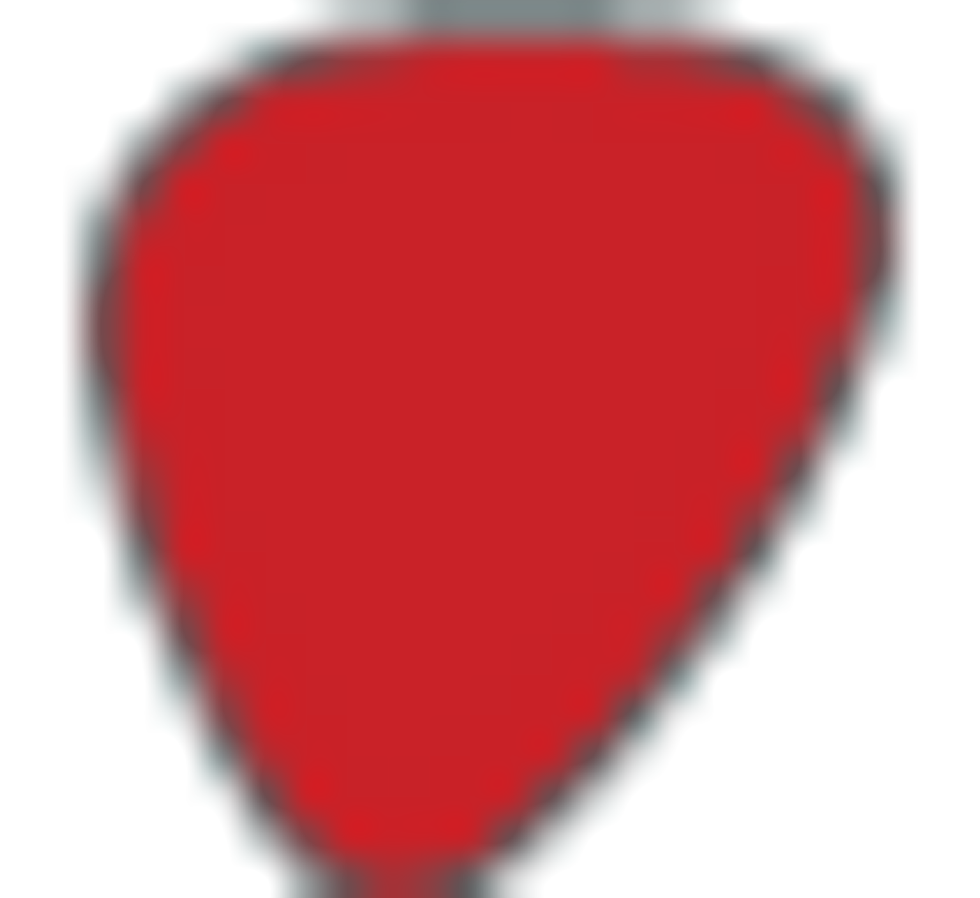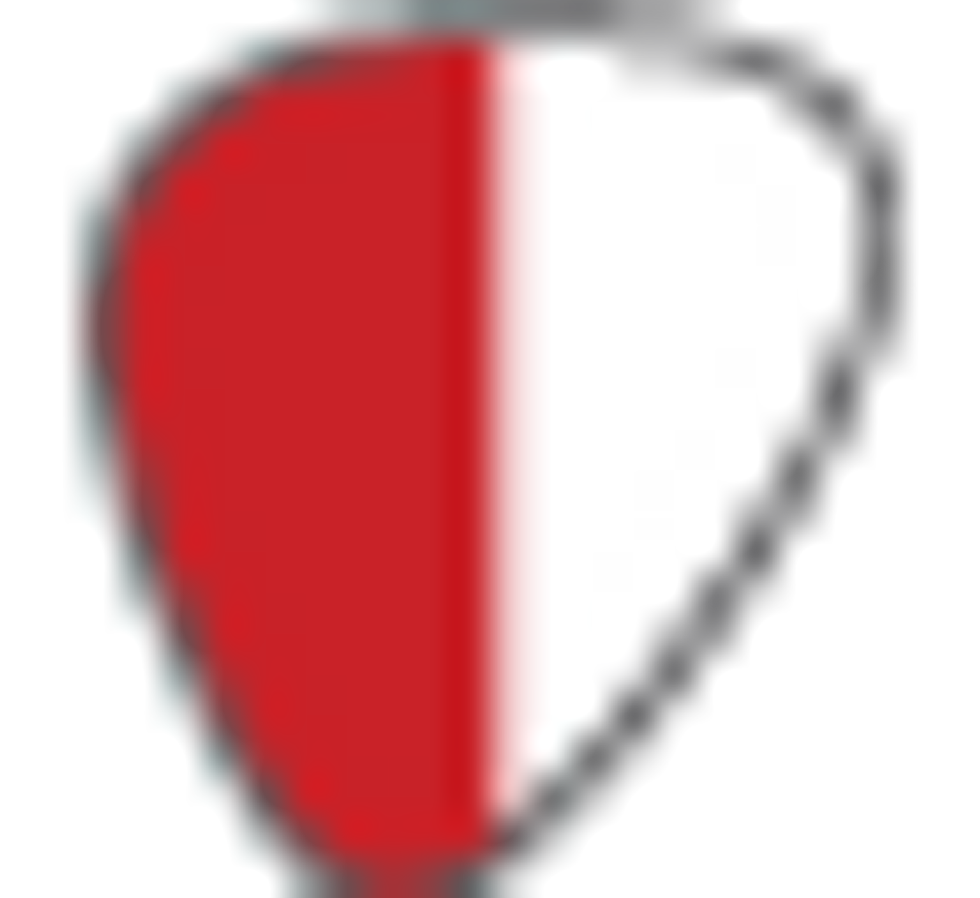 Street:
$349
Company
peavey.com
The Headliner's back panel houses essentials like a twist-lock and 1/4" speaker out, effects loop, and an XLR DI for signal routing. Additionally, a footswitch (not included) can be connected to the remote switch jack to control both the crunch and compressor features.
Moving on to the 72-pound Headliner 410, its sturdy, 18 mm plywood frame is designed to withstand road wear-and-tear and features steel handles, heavy-duty carpet, steel corners, and a perforated metal grille. It also houses four ceramic-magnet woofers that can handle 1600 watts peak.
AKA the Headcrusher
I tested the Headliner rig with both a 1964 Fender Jazz and a Nash P-style bass. When I first powered the Headliner up, I noticed the fan engage. The good news is that the appropriately robust unit is only audible when you're not playing, not when you're playing at any significant volume.
With the rig initially set flat, the overall sound was dark, with a solid, high-mid presence. Once I started working the graphic EQ, I was able to really highlight the best qualities of both basses: The low mids of the Jazz's bridge pickup were accentuated nicely with a bump at 200 and 400 Hz, and the Nash's flatwound strings and classic P-bass sound came through loud and clear with a frowny-faced EQ curve and a slight boost to the high shelving knob. In fact, the 7-bands of EQ offered so much flexibility that the trio of tone switches seemed almost unnecessary. To me, their main utility would be if you needed a spur-of-themoment change in tonal color.
Ratings
Pros:
solid construction. Good value.
Cons:
a little too much tonal coloration. not very adept at conveying modern tones.
Tones: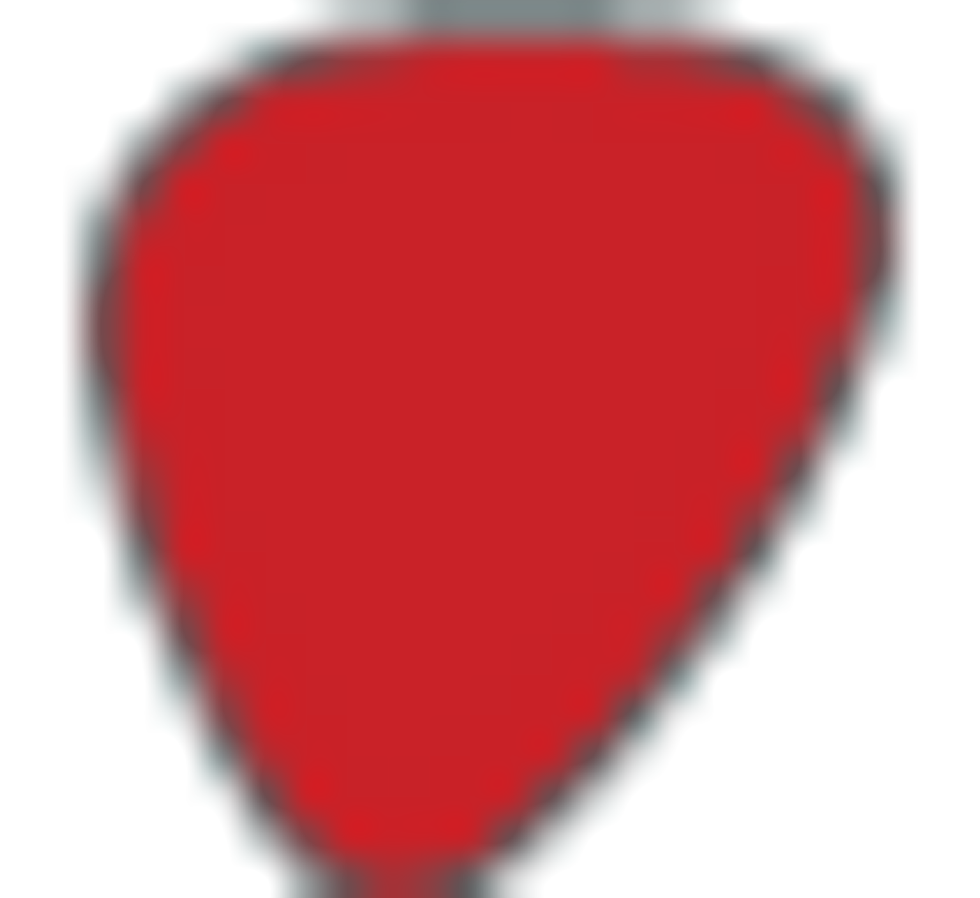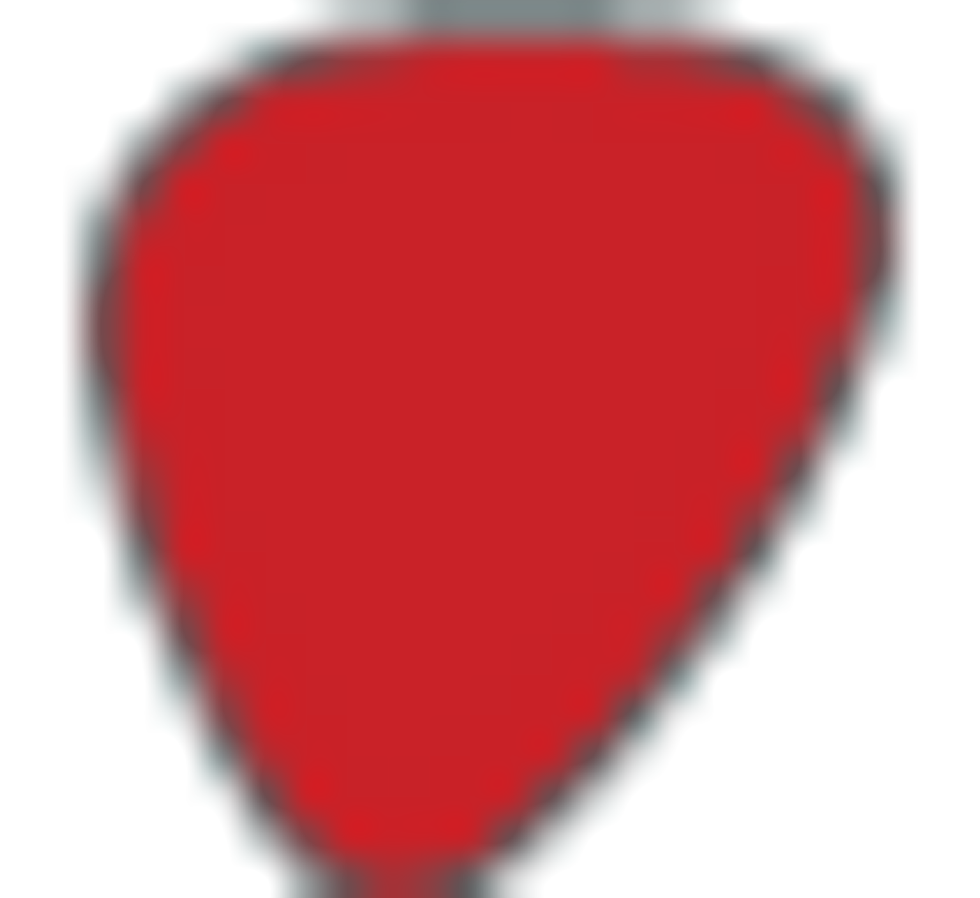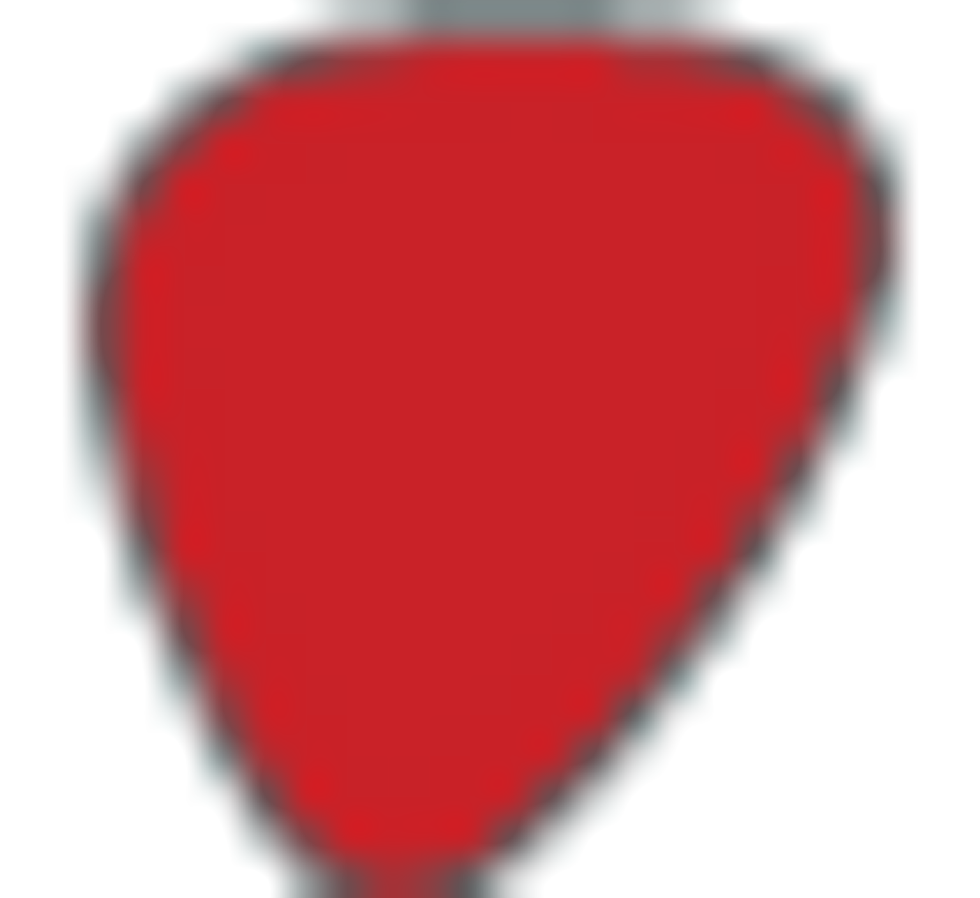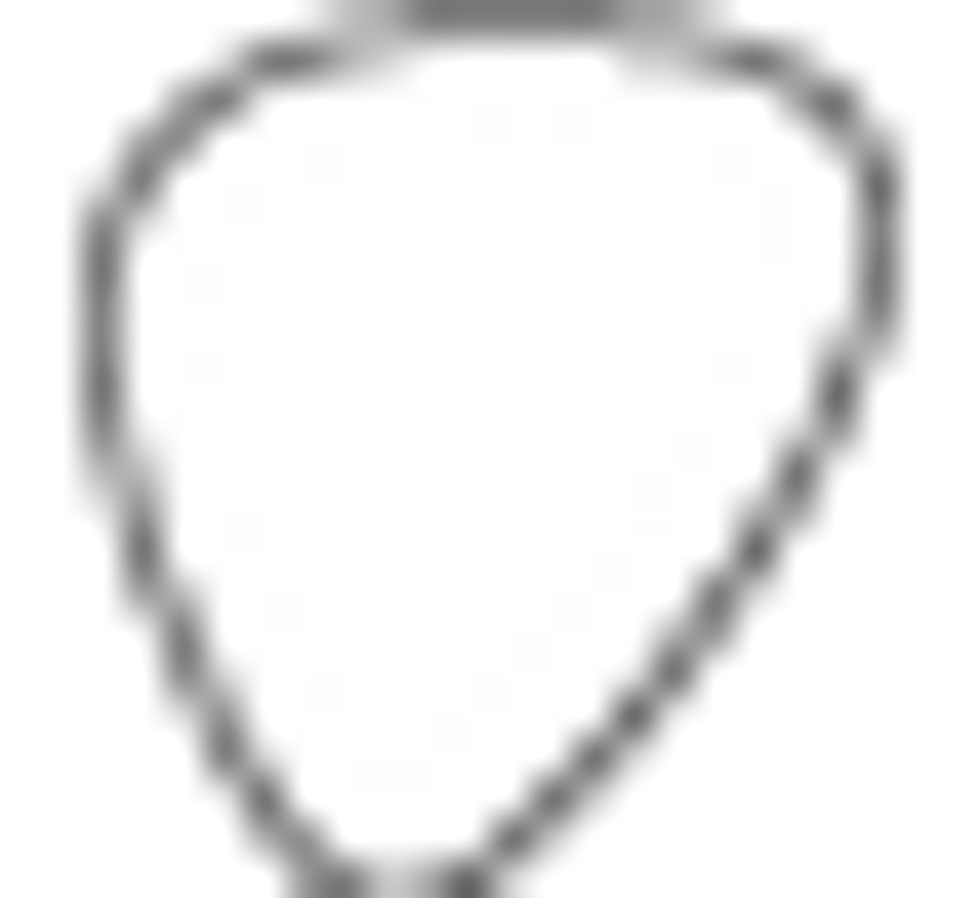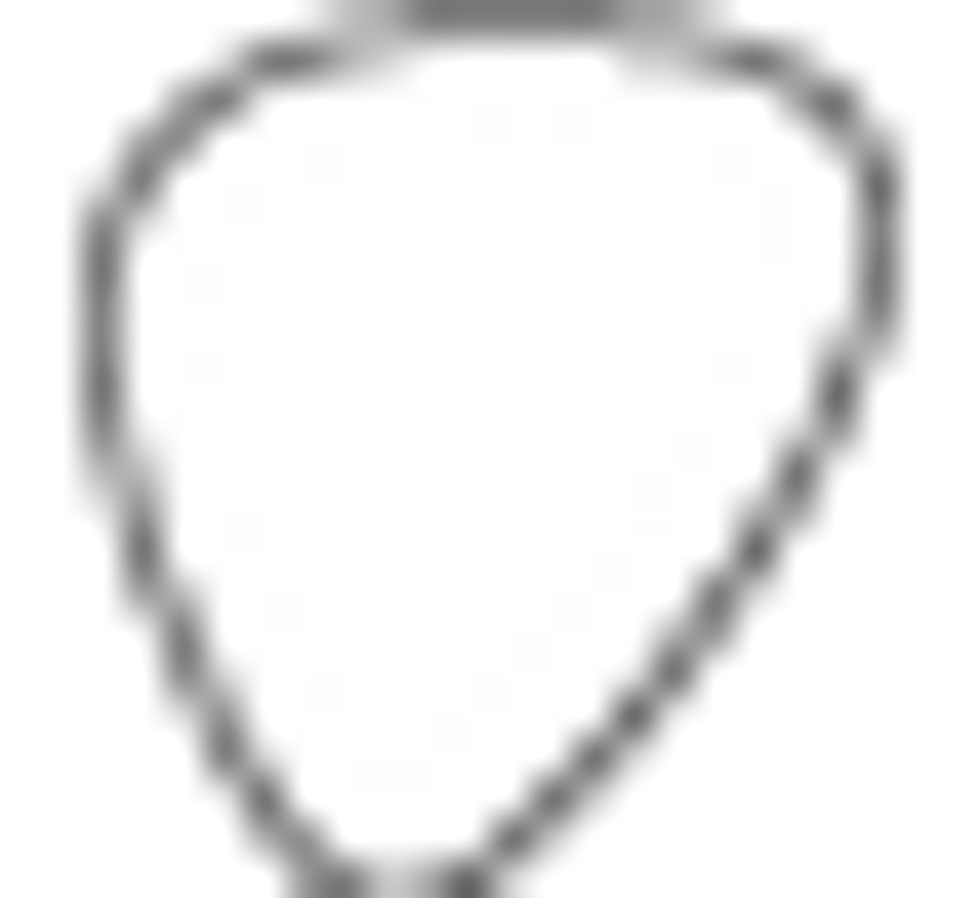 Versatility: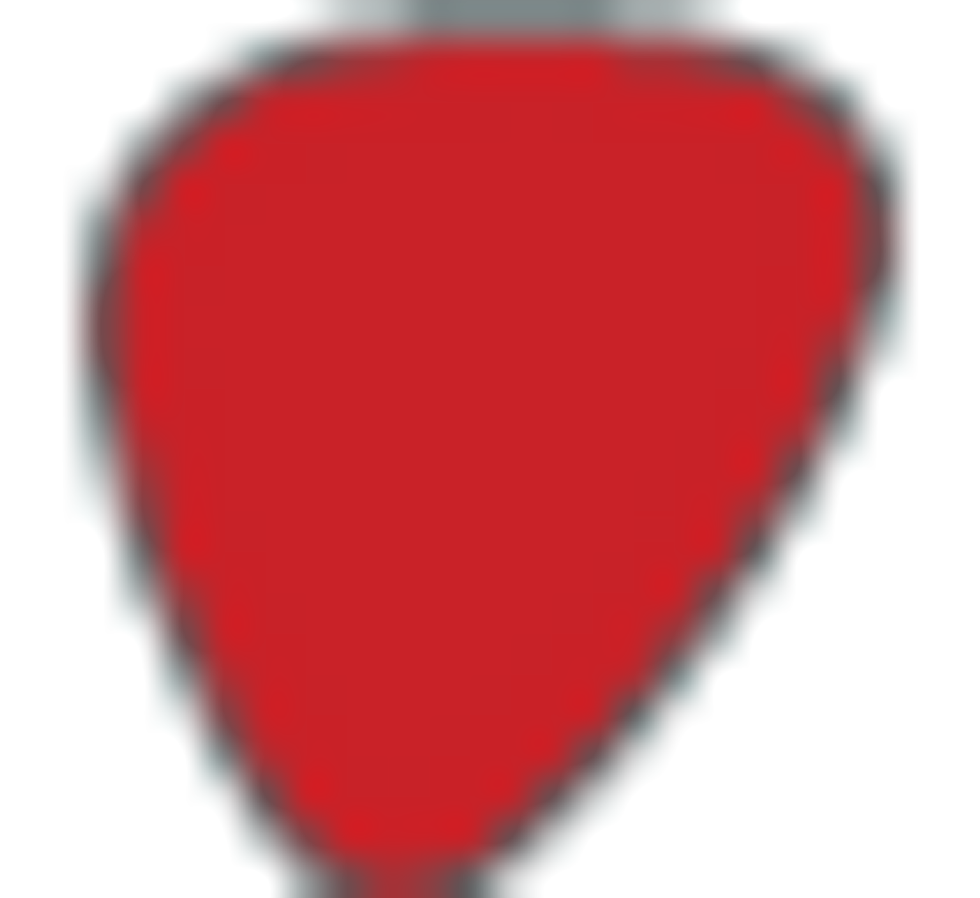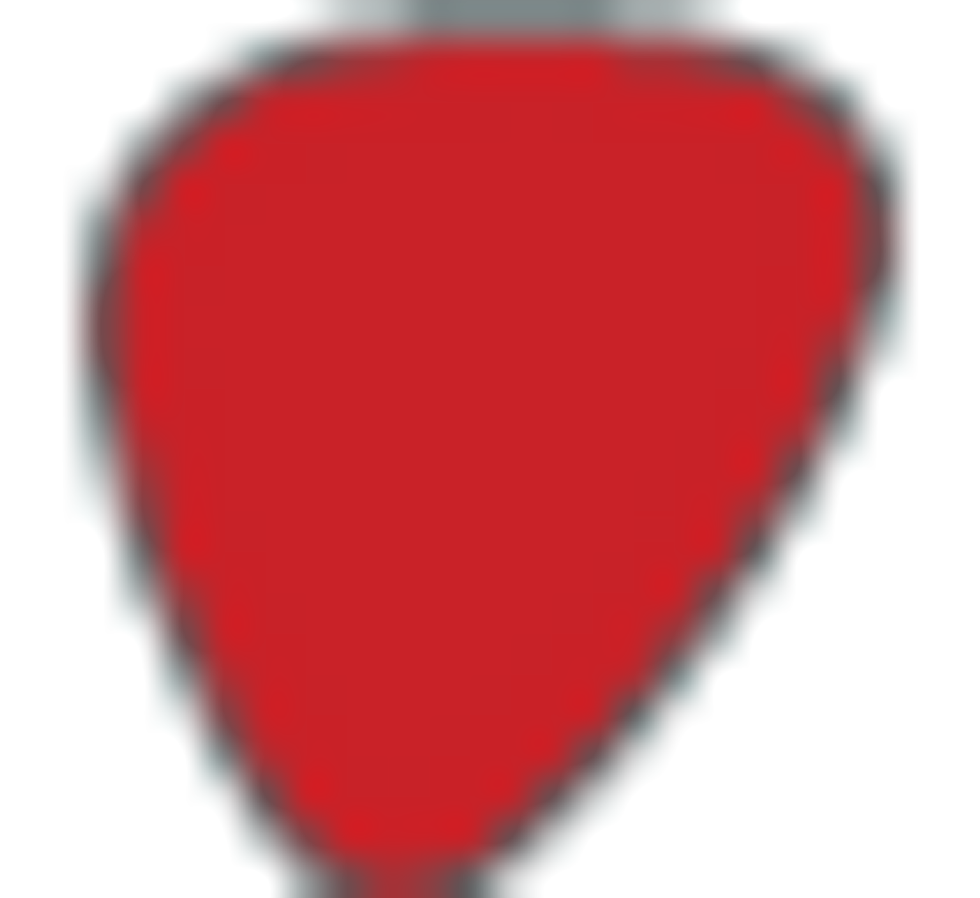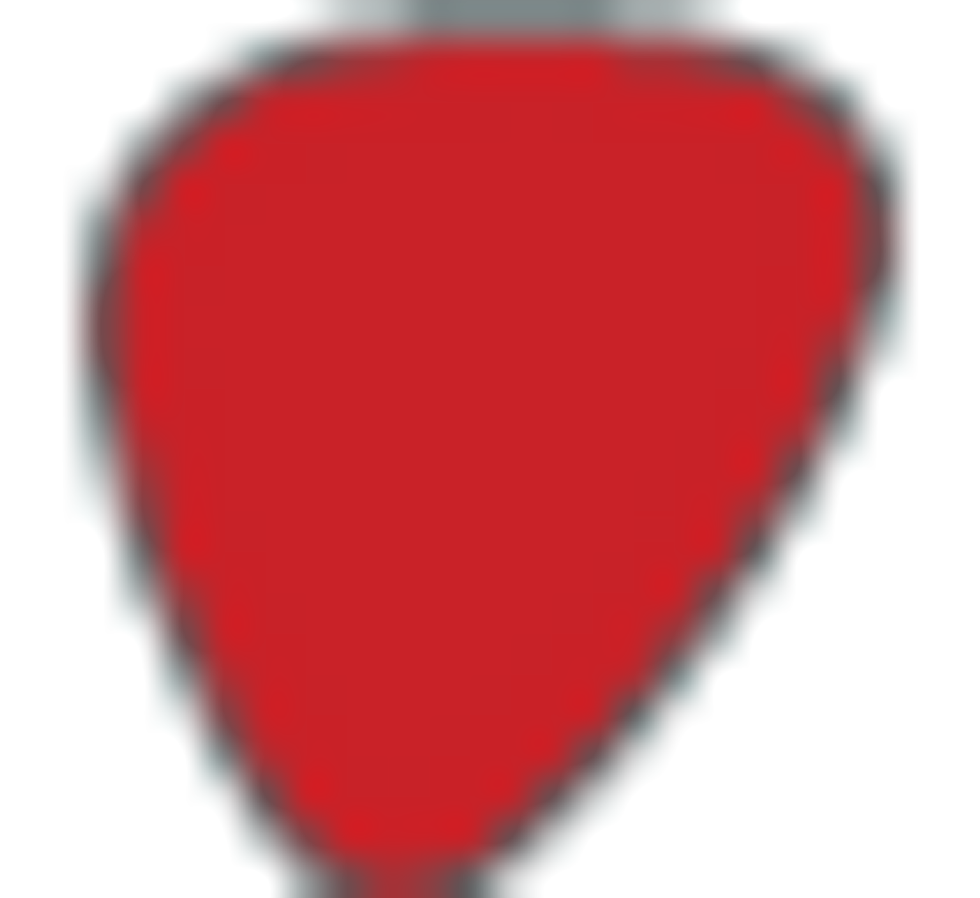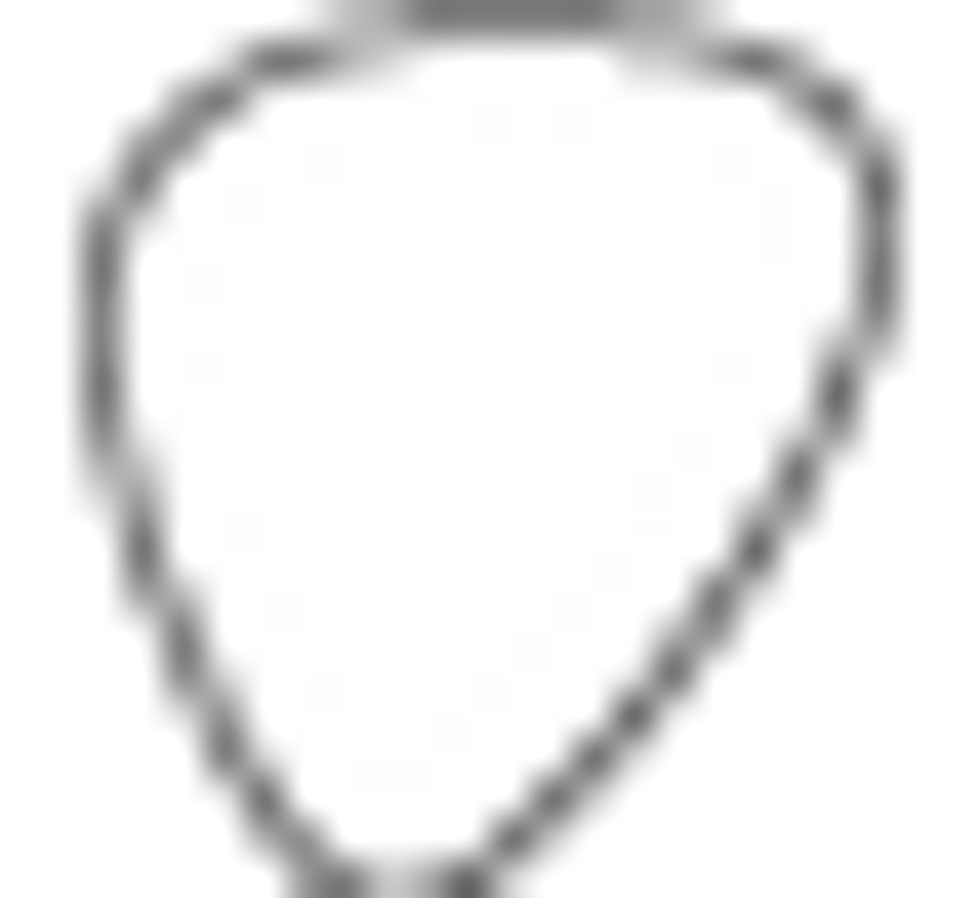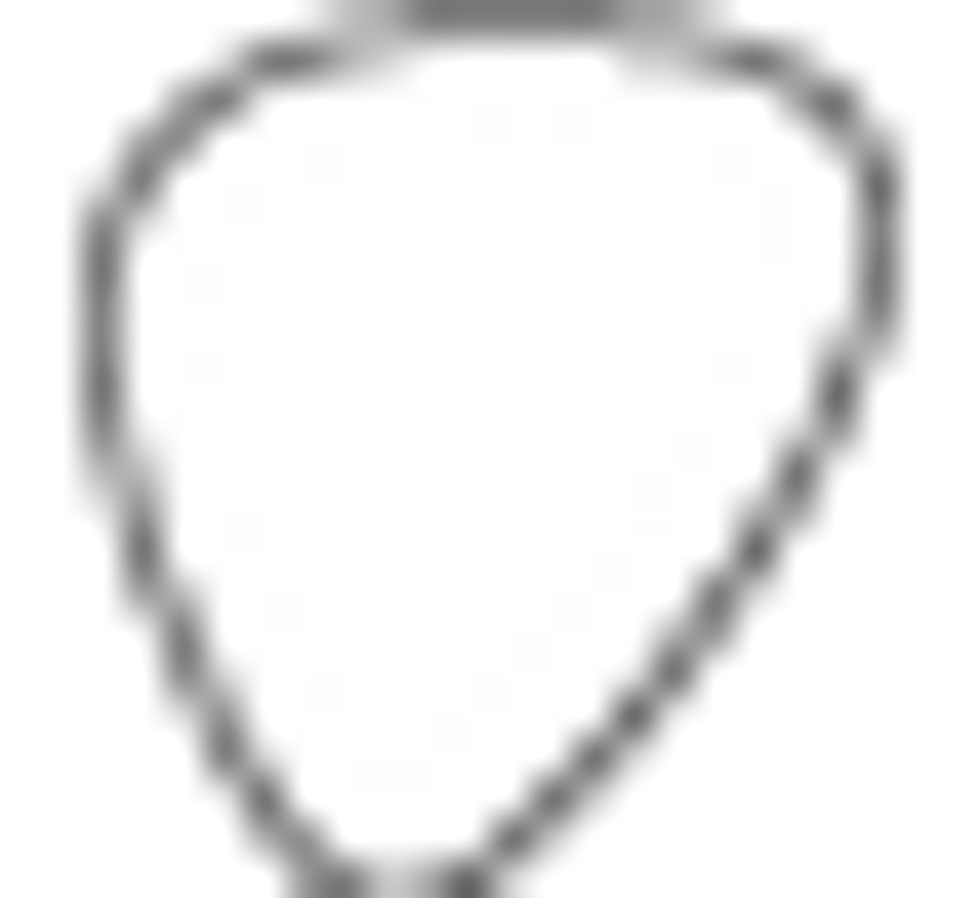 Build: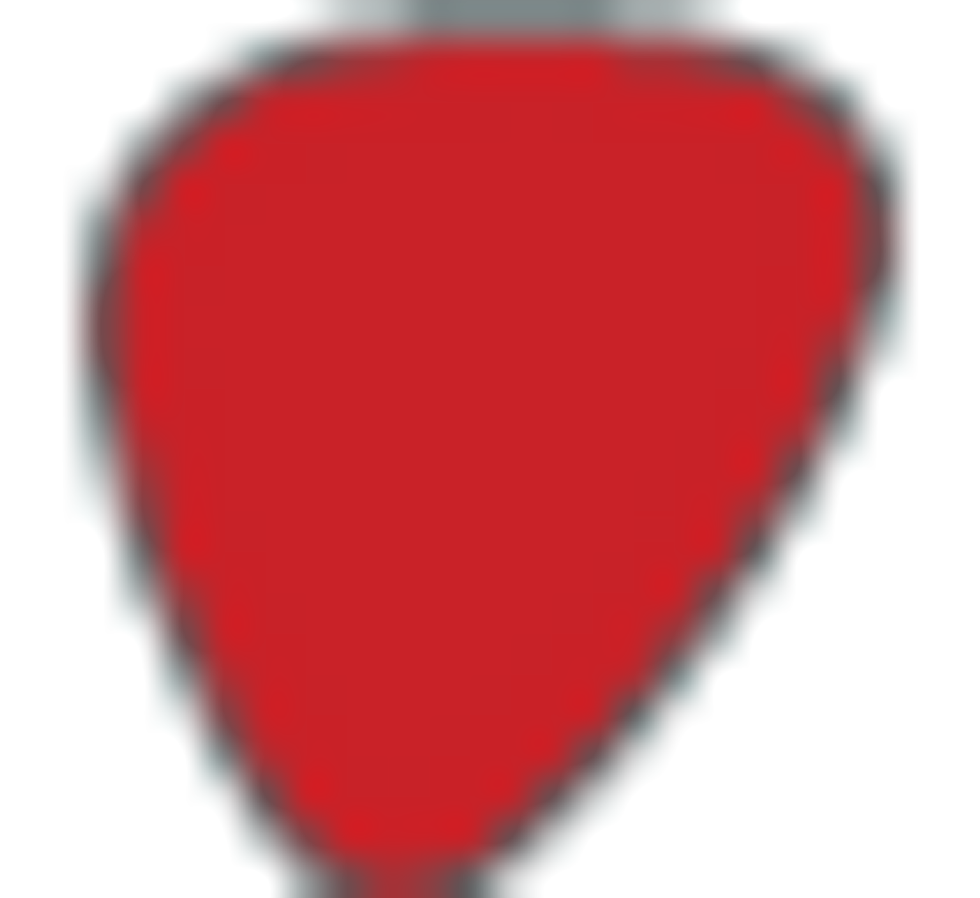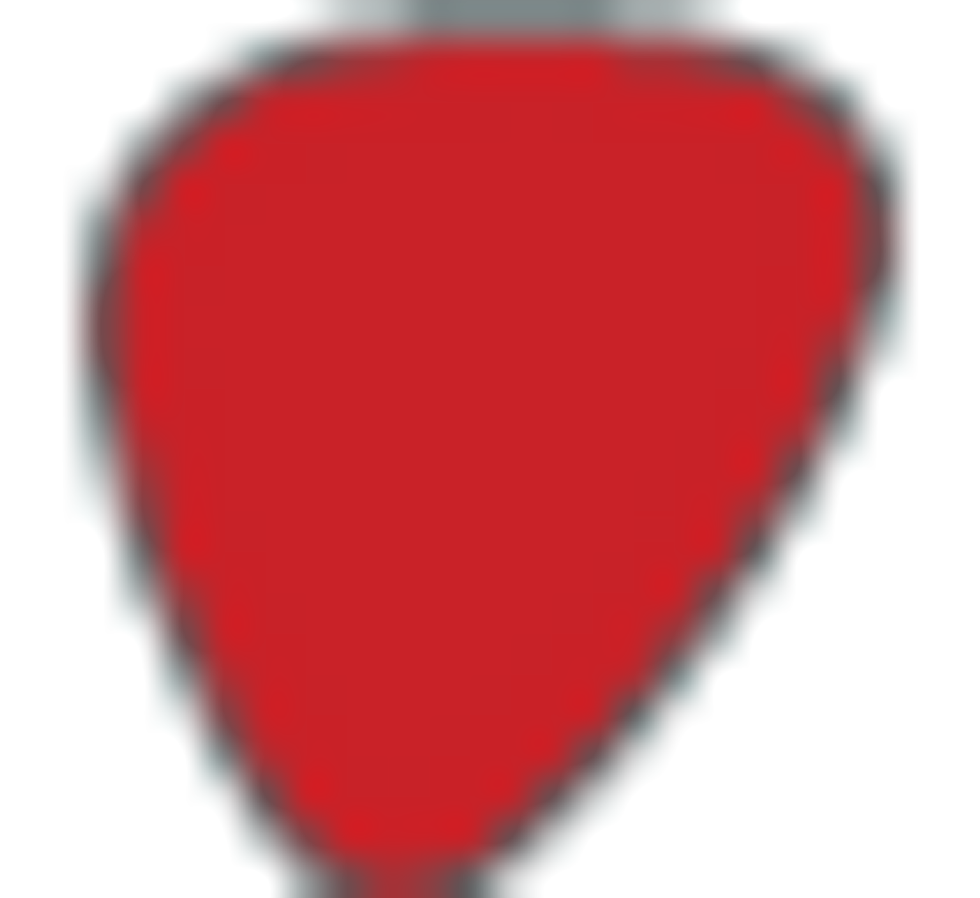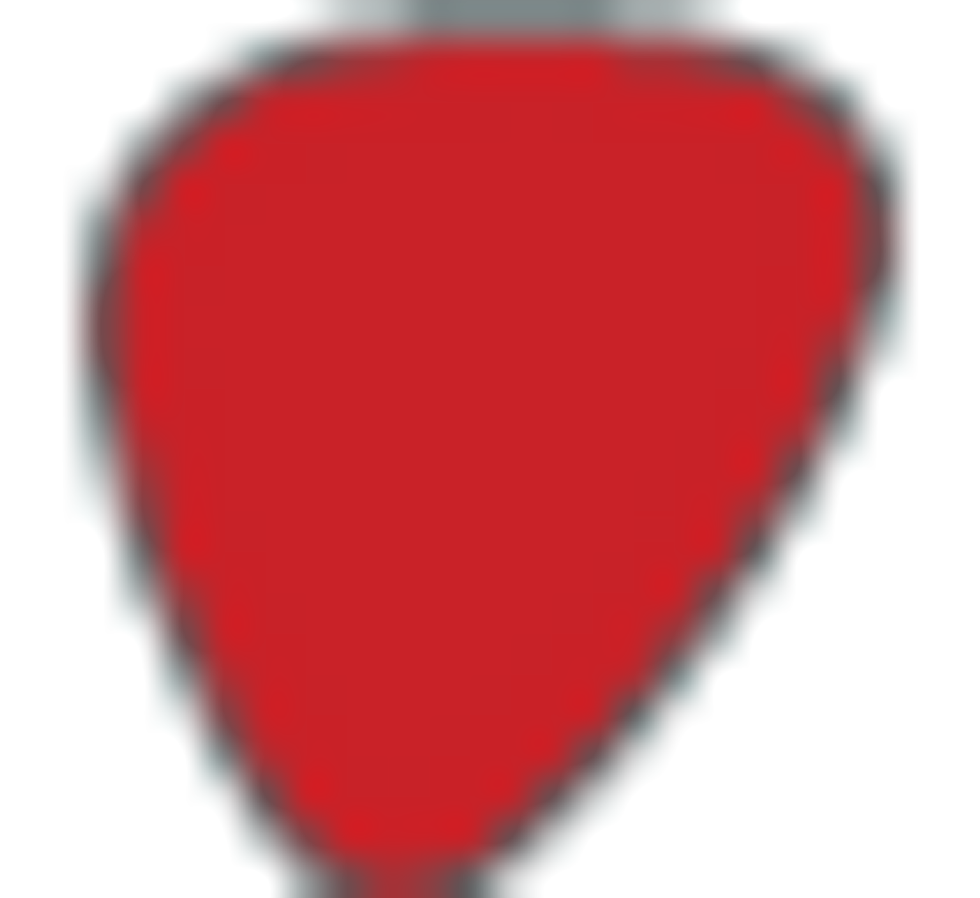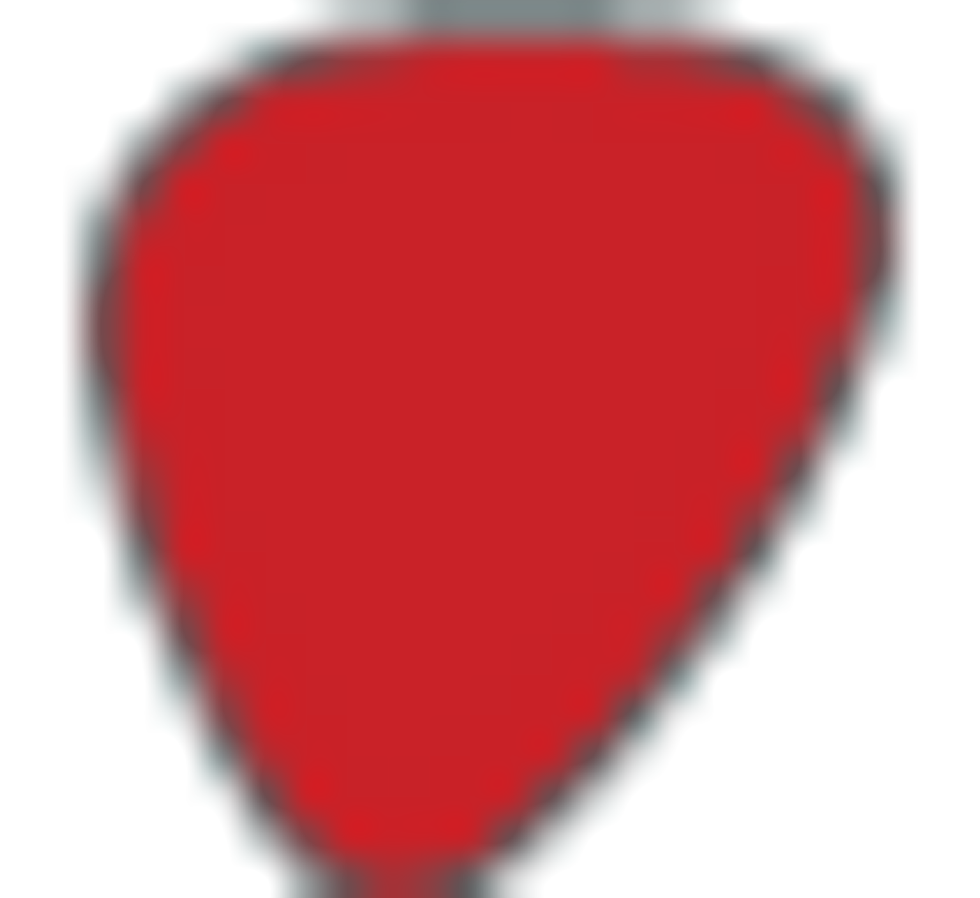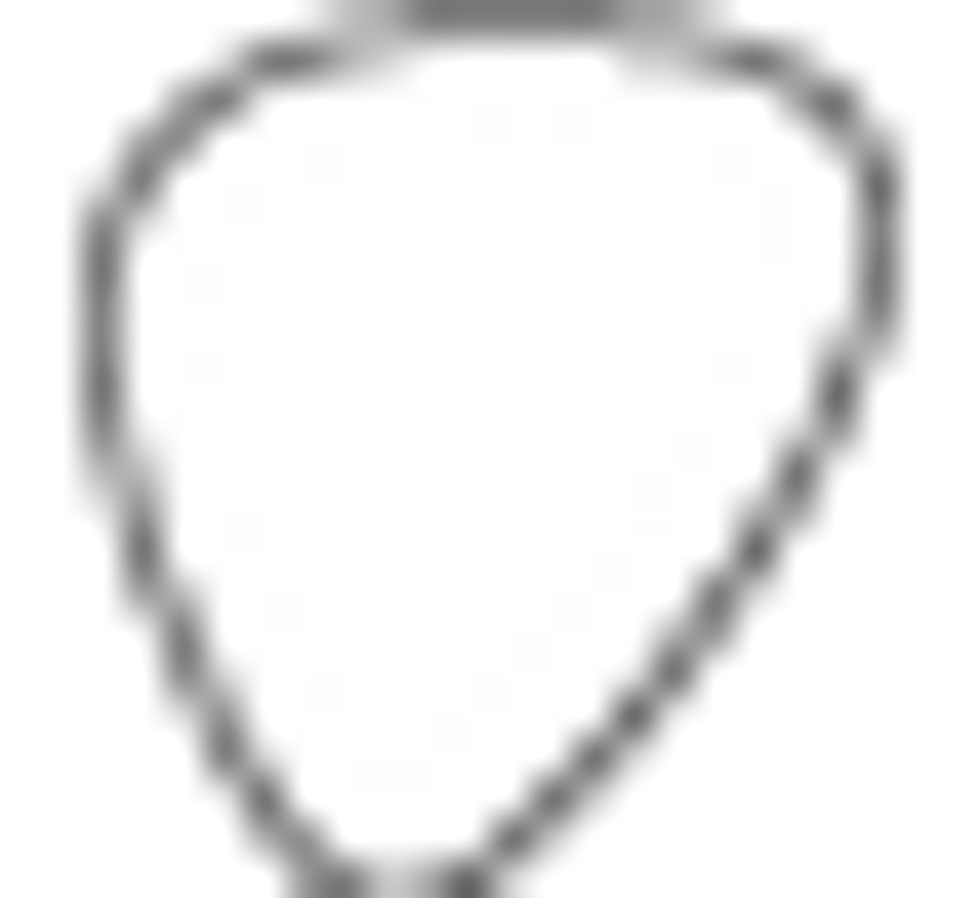 Value: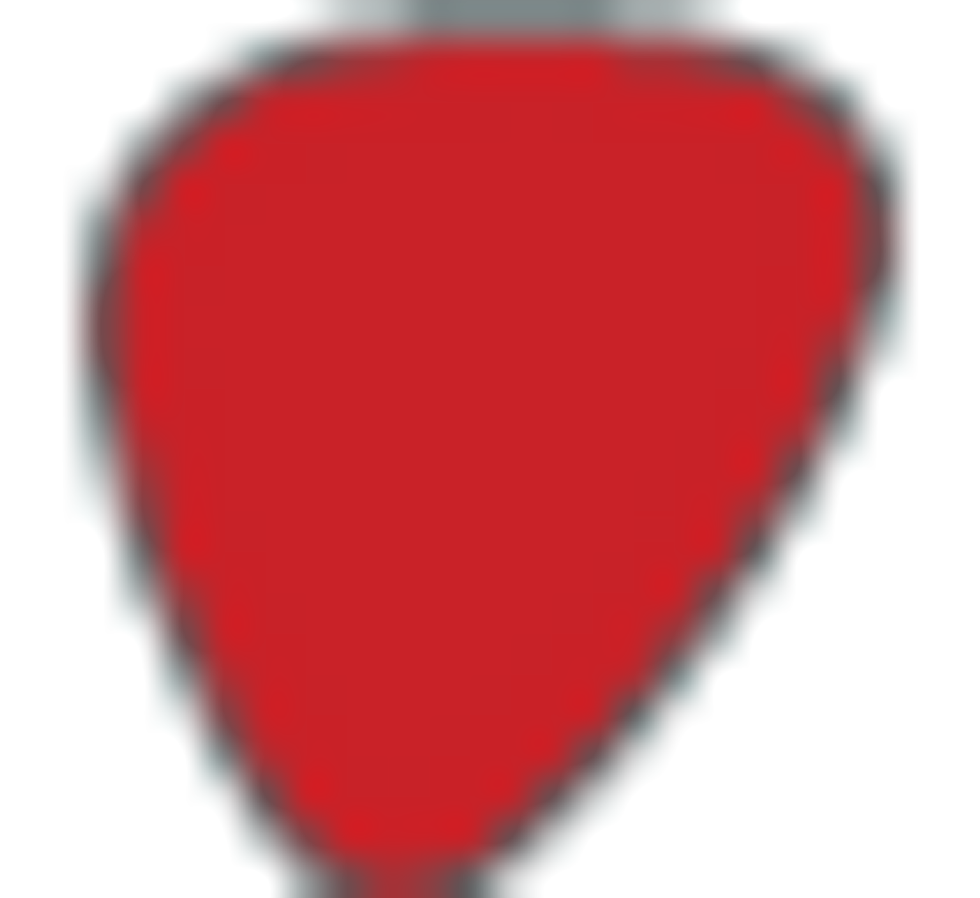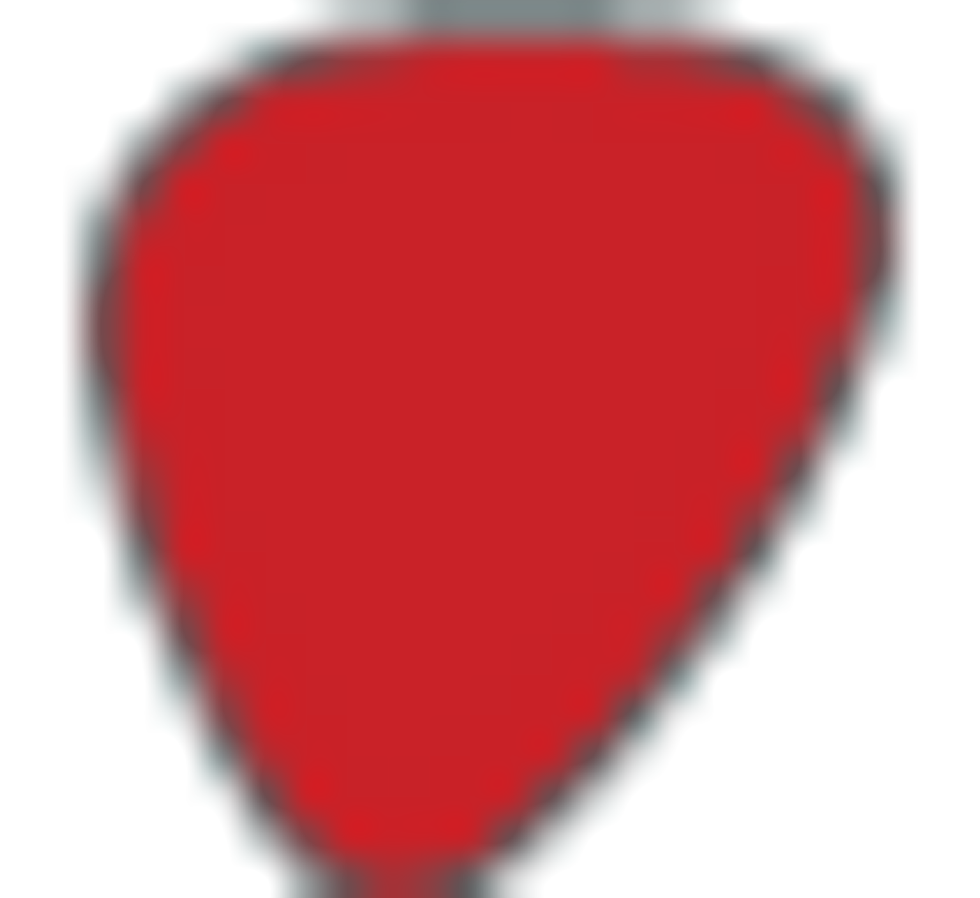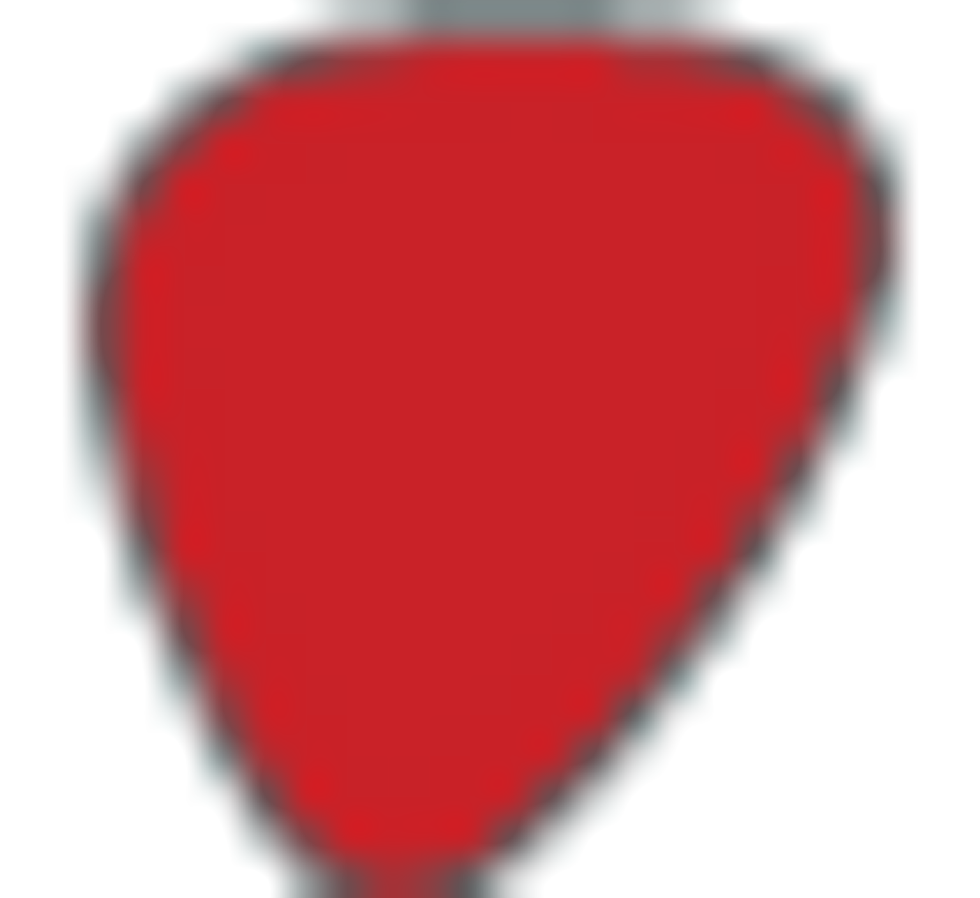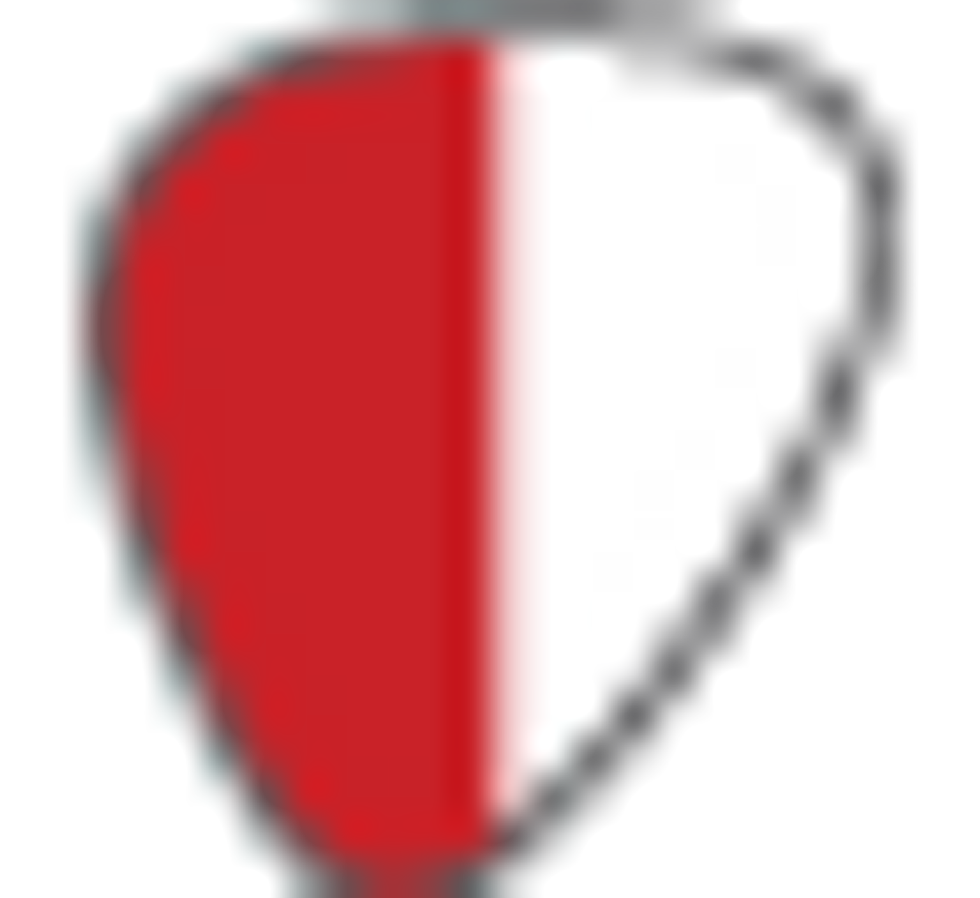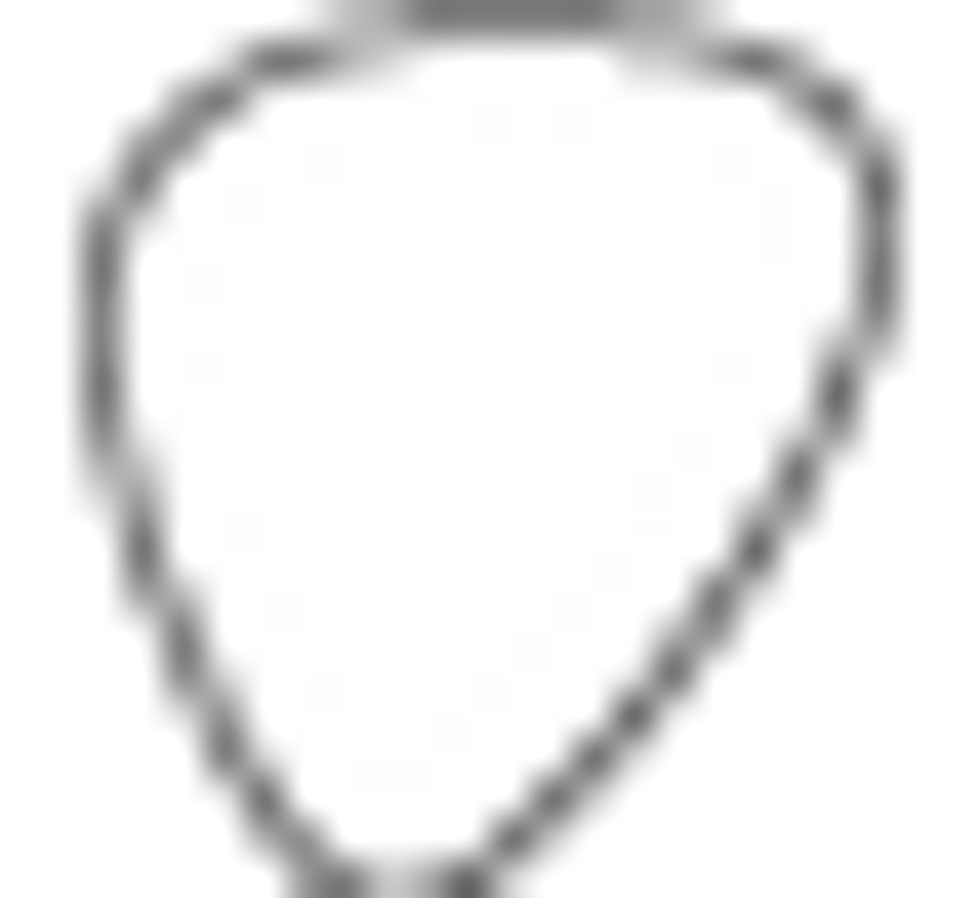 Street:
$299
Peavey
peavey.com
The onboard compressor is definitely a plus, but as always with compression, one must be judicious with levels to avoid squishing the tone beyond comprehension. Though I found the Headliner's compressor to be pretty heavy with the knob anywhere past 11 o'clock, the amp delivered notes with excellent response and solid, low and midrange definition—even when the compressor was bypassed.
After gigging with the Headliner rig, I realized it thrives at loud gigs: At a rock show, the setup held its own without having to send the signal to the house PA—even when it was up against two Fender Super Reverbs and a John Bonham-esque drummer. Though it wasn't the most nuanced rig I've ever played through, it consistently delivered a thick, punchy tone.
The Verdict
The Headliner head and 410 cab are fine examples of Peavey's commitment to offering serious bang for your buck. For less than $650, road dogs and weekend warriors can have a complete bass rig full of pro features, massive power, and solid bass tone. If you're looking for a loud rig at a great price, you just may want to check out what the Peavey Headliner series has to offer.
The Nebula IV phase pedal does a very cool job of melding vintage inspiration and modern construction.
Flash back to the early '70s: American auto manufacturers are still building bigger muscle cars and the new burgeoning guitar effects industry is churning out increasingly creative and capable studio effects in smaller, stage-ready, battery-operated packages. Companies like MXR and Electro-Harmonix are forging future legends with their fast-expanding ranges of portable effects devices.
Then jump ahead a few more years. Gas prices are high, the economy is sputtering, and effects manufacturers—like their Detroit brethren—are feeling the pressure to downsize to compete with cheaper imports. The automotive and effects industries each responded to those challenges with varying degrees of success. But just as the Mustang II never quite captured the glamour or speed of say, a Mach 1, you can argue something went missing with the sound of those newer effects.
In 2012, there's no shortage of reissues and custom boutique manufacturers reviving the glory days. But while a lot of folks claim to nail vintage sounds—the reality is that they're often equal parts econobox and Hemi 'Cuda. Mojo Hand is among the newer builders successfully using modern technology to channel the feel, spirit, and sound of older circuits. And their Nebula IV phase pedal, like a lot of the new generation of American muscle cars, does a very cool job of melding vintage inspiration and modern construction.
Parts Talk
The Nebula IV clearly derives a lot of inspiration from the classic MXR Phase 90 design. Both share a rate control and orange exterior (though the Nebula IV arguably trumps the MXR in the visual department with an awesome silkscreened astronaut graphic), and there are clear sonic similarities in certain applications. But there's a lot that's different too. The Nebula IV includes a level knob, which combats the level drop suffered by early MXR Phase 90s. It also includes a true-bypass switch, Boss-style power jack, and LED indicator.
A lot of classic four-stage phaser pedals used six op-amps and matched JFETs to achieve the swirling effect. Some pedals had a few different controls, but the classic fourstage designs of the era typically had fixed depth and only a rate knob to control oscillation speed (MXR's Phase 100 was one of the first successful phasers to introduce an effective depth control).
Interestingly, the Nebula IV shares the same component configuration as an original bud-box Phase 90—28 resistors, five matched JFET transistors, six op-amp stages, two diodes, and 10 capacitors. In the '70s, there weren't as many options for part sourcing. And the fact that MXR managed to fit all the stuff that made up a great sounding phase circuit into a box with such compact dimensions back then remains a minor miracle. But certain design compromises had to be made too—which is one of the reasons why the Phase 90 had just a depth knob.
Component manufacturing has evolved considerably since then, and Mojo Hand makes the best of these improvements to create a much more versatile phaser. Instead of six TI 741 op-amps taking up space, there are three TI dual-stage TL072s mounted in sockets. Rather than seven ceramic disc caps, there are six precision small-form box poly caps, two regular poly caps, and two small electrolytic caps. And in place of noisy, carbon comp resistors, there are smaller precision metal-film resistors. The inside of the pedal is both spacious and pristine as a result.
Turn on, Tune in, Drop out
There's a beauty about a pedal this simple and intuitive—you could fit the operational instructions in a fortune cookie. You just turn it on, dial the knobs, and find a phase pattern that inspires. To initiate my own explorations, I placed the Nebula IV in my pedalboard after a Fulltone Wah, Univox Super Fuzz, and vintage MXR Distortion+ that feeds a '66 Fender Twin Reverb. At the other end of the cord, I plugged in a '96 Fender US Lone Star Strat.
Many players use phase pedals with a shallow depth and slow sweep to subtly alter the tonal characteristic of their clean guitar tone. Throwing the Strat's pickup selector into the neck position while playing clean rhythm through a mellow phase softened the Strat's tone a touch by rounding off some of the treble frequencies and tightening up the bass. In a full band, it's a perfect recipe for blending in without getting lost in the mix, and Carlos Alomar's tone during the Bowie era—the high guitar parts in "Golden Years," for instance—is a good point of reference for how the Nebula IV can work in this context.
Ratings
Pros:
Beautifully built. super dimensional. Good for subtleto- radical phase effects.
Cons:
oddly placed power jack.
Tones: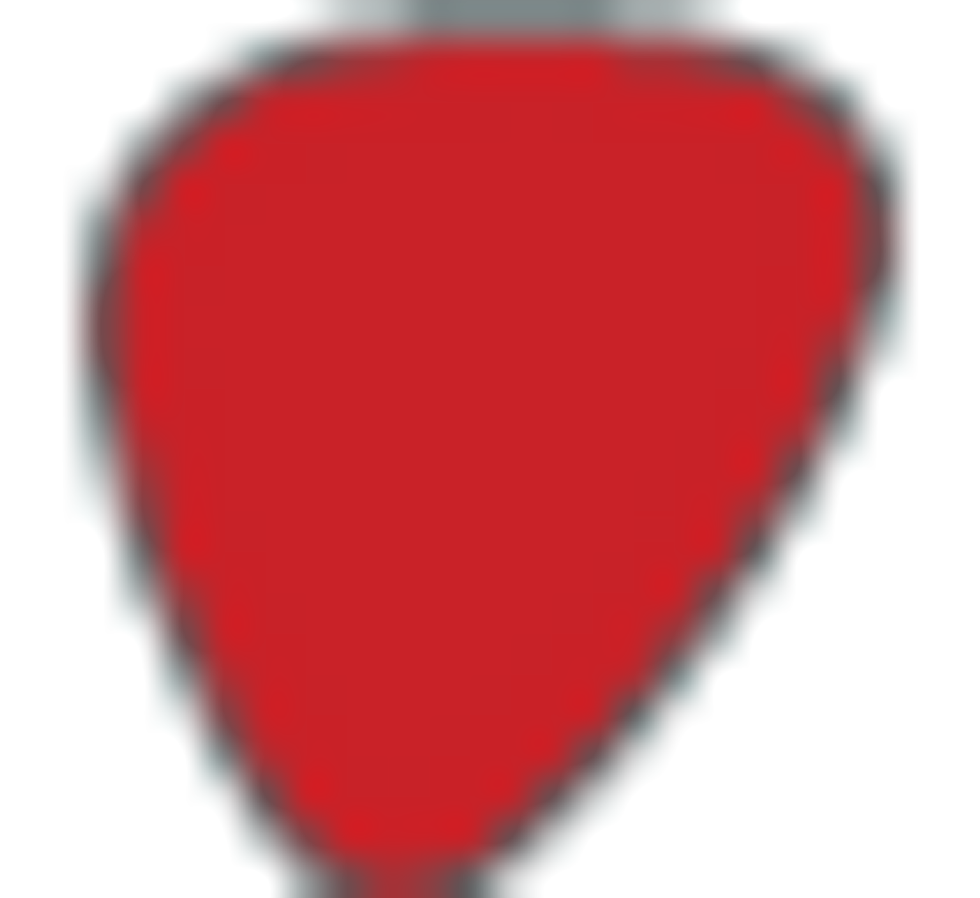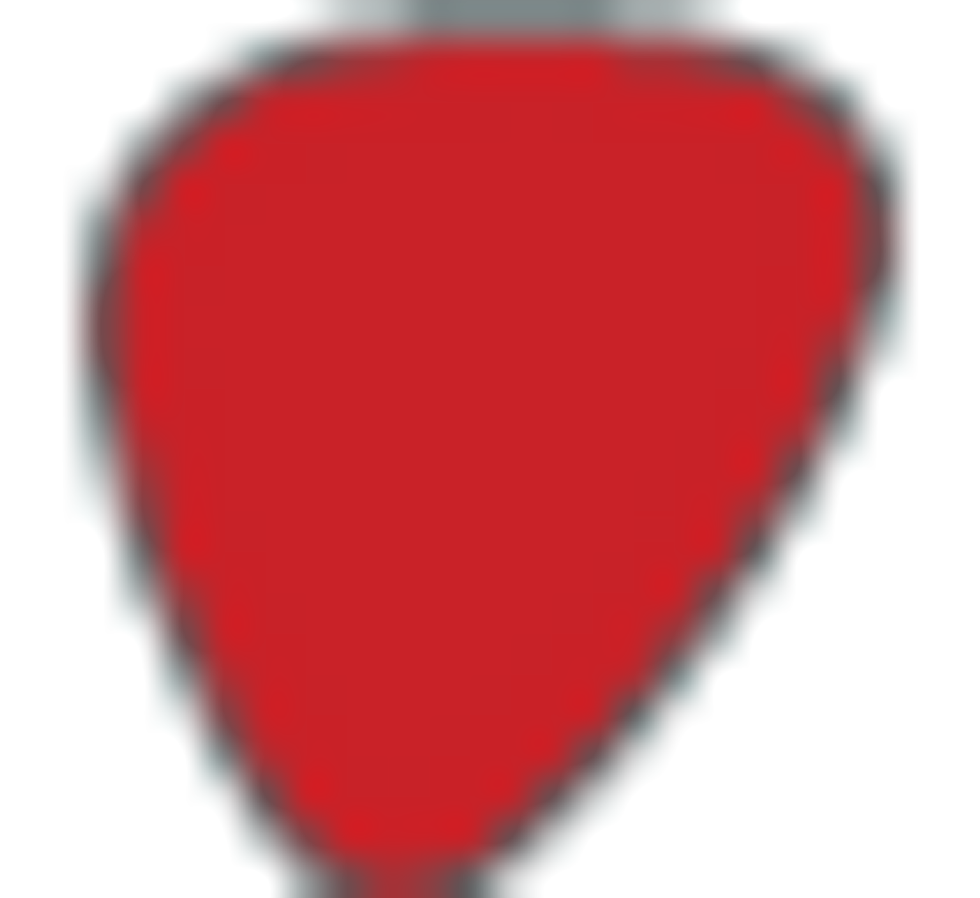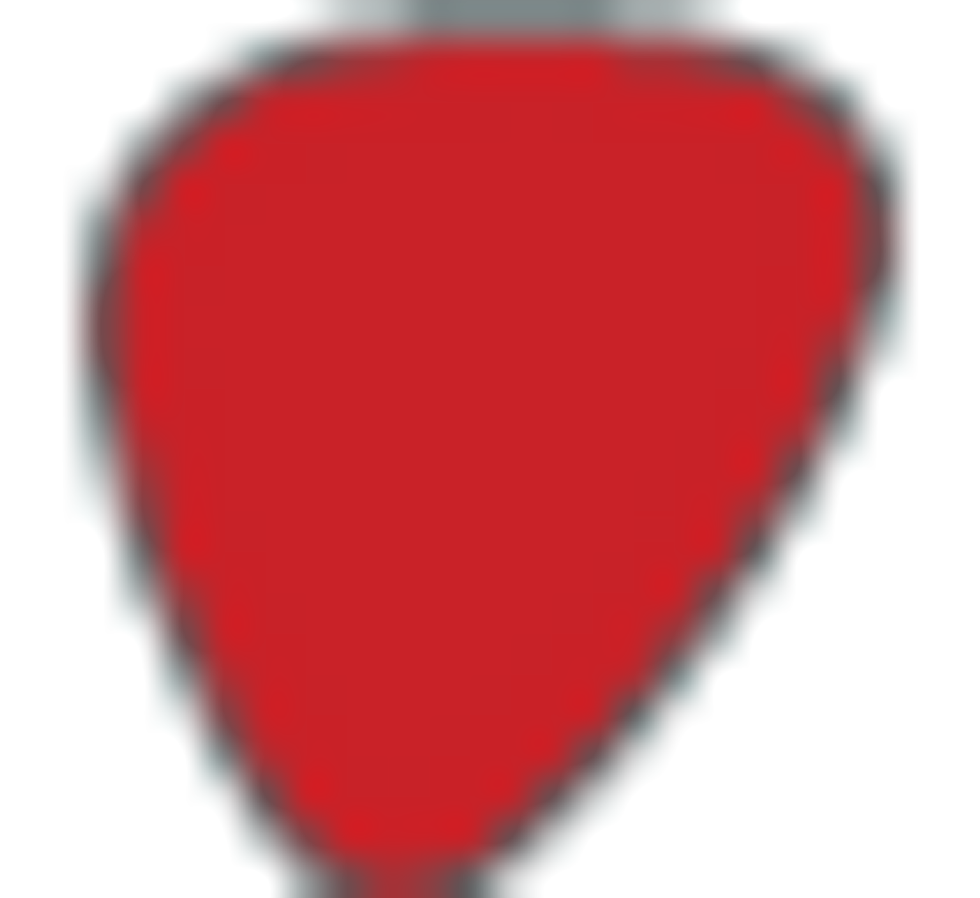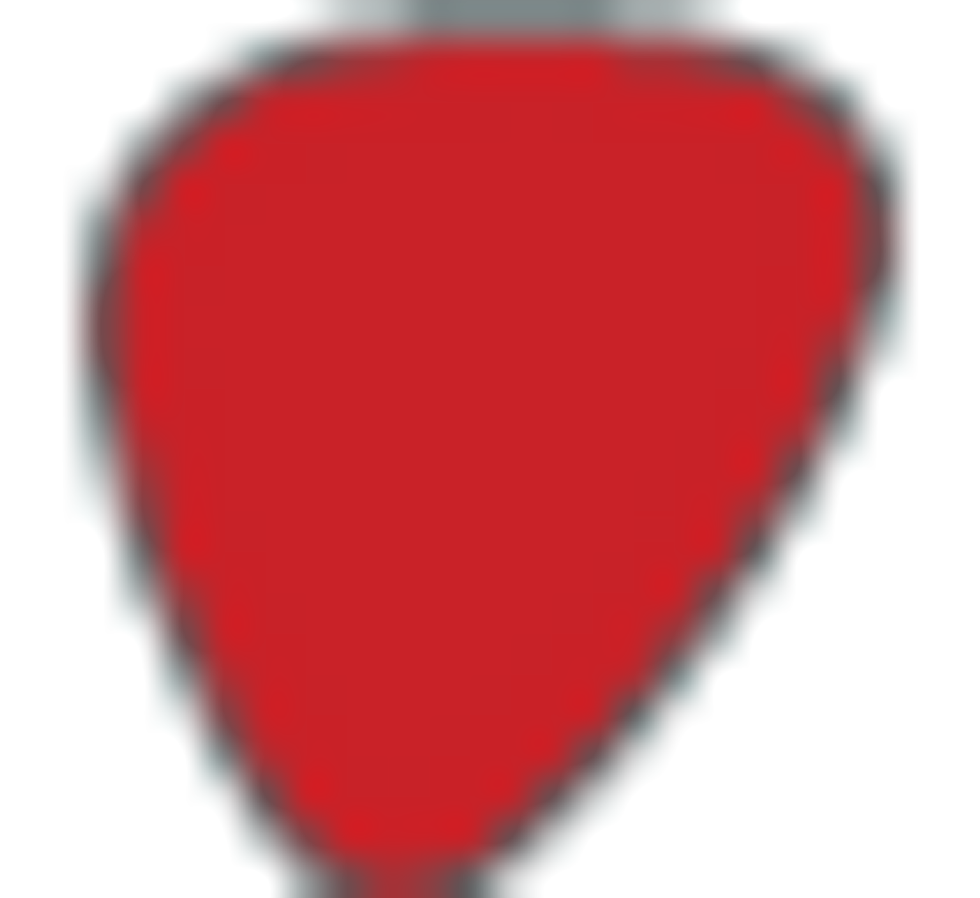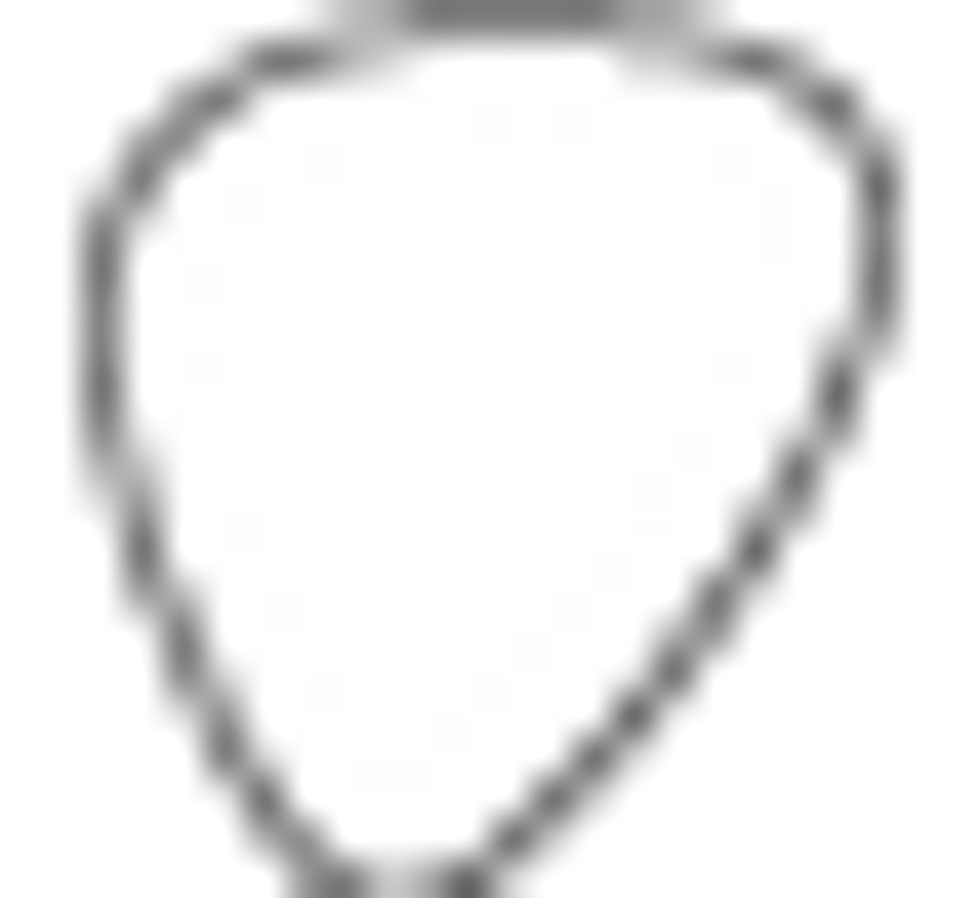 Ease of Use: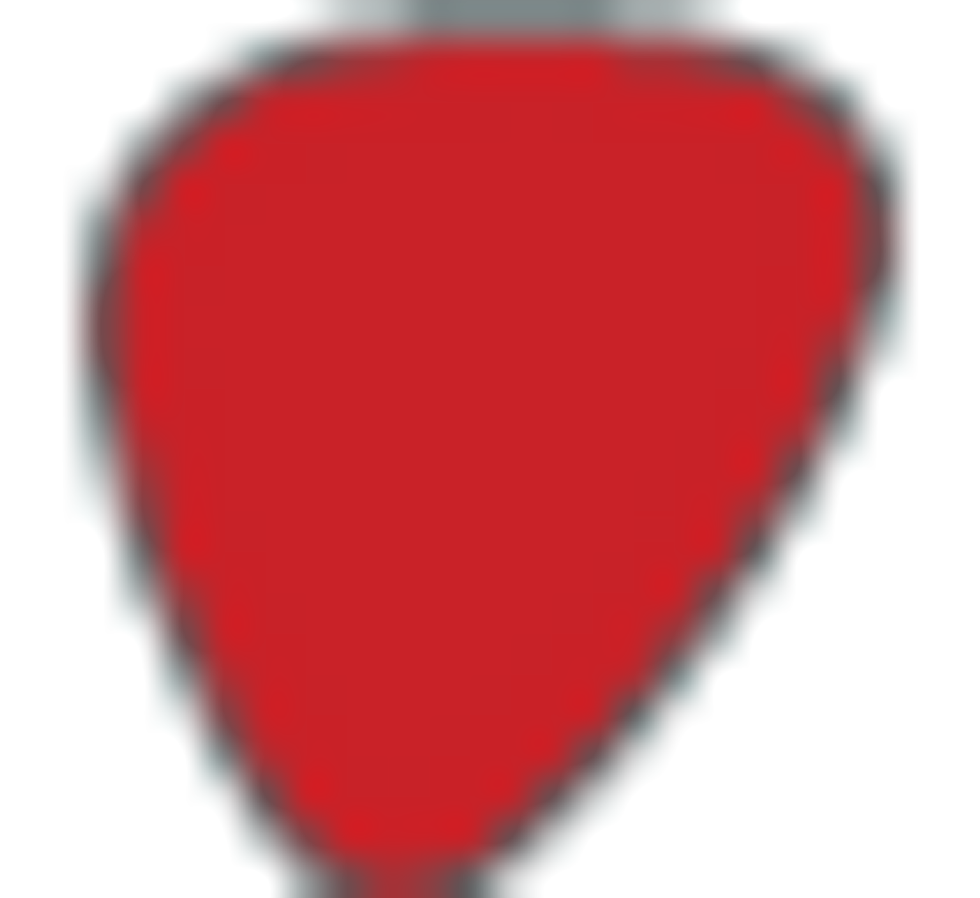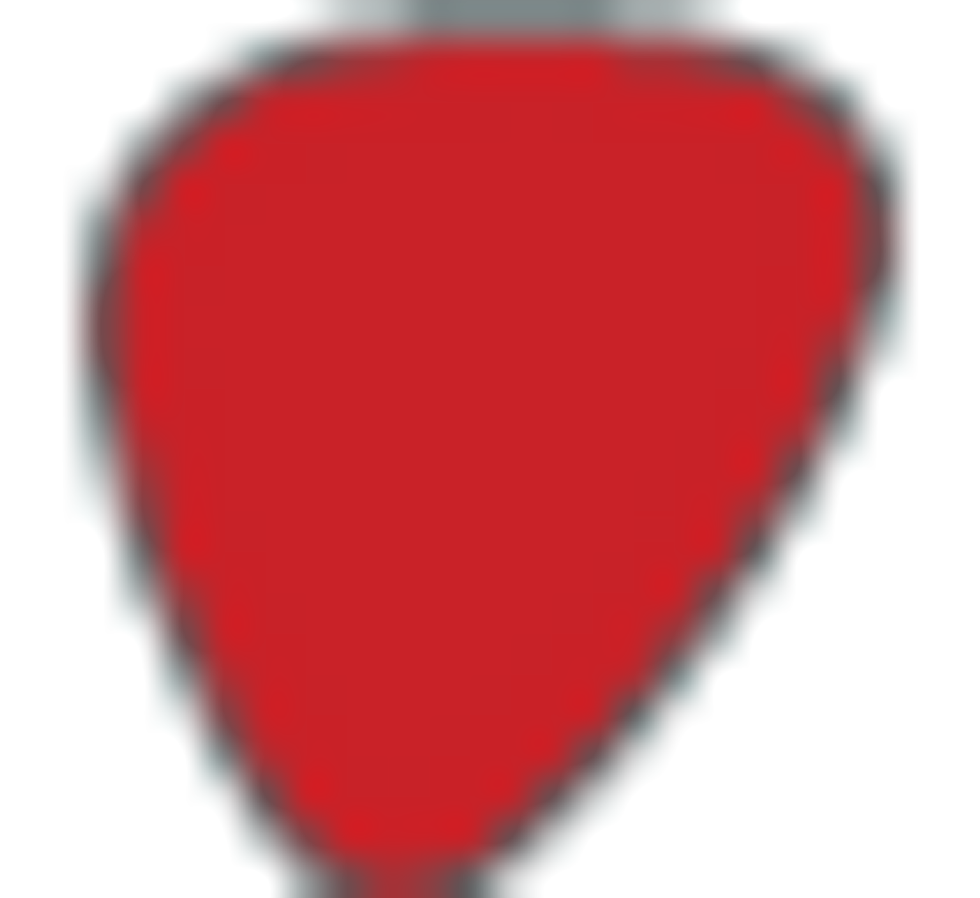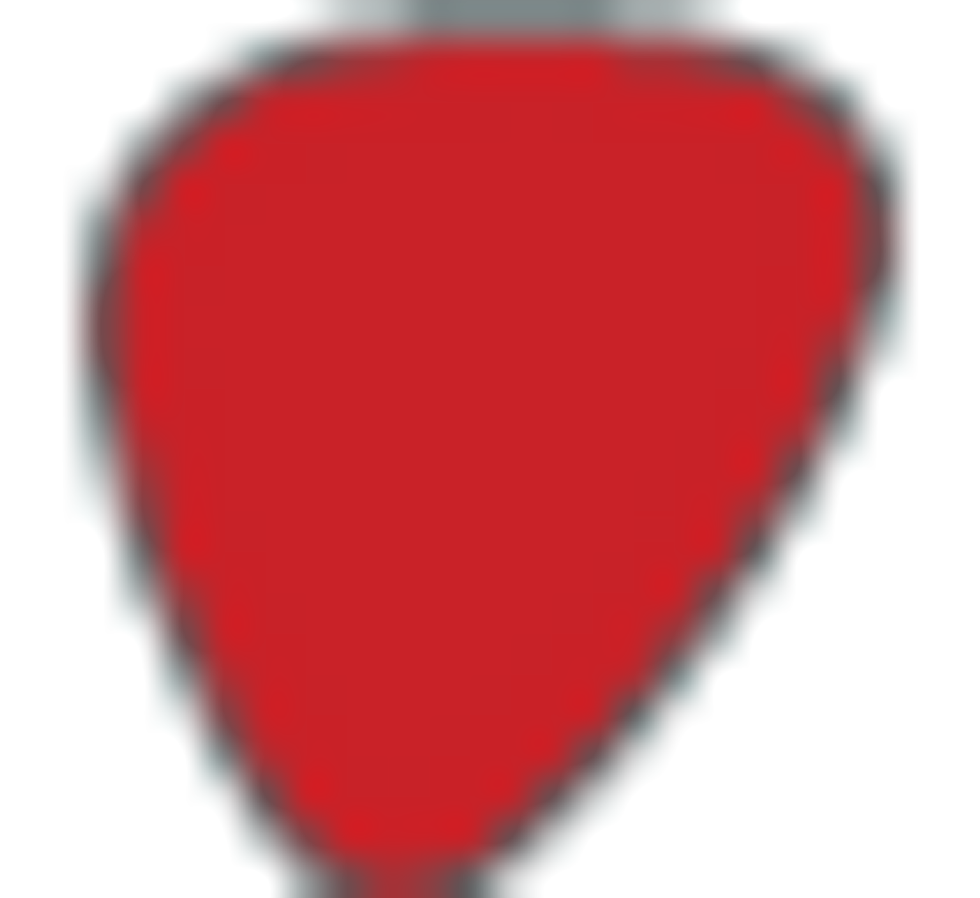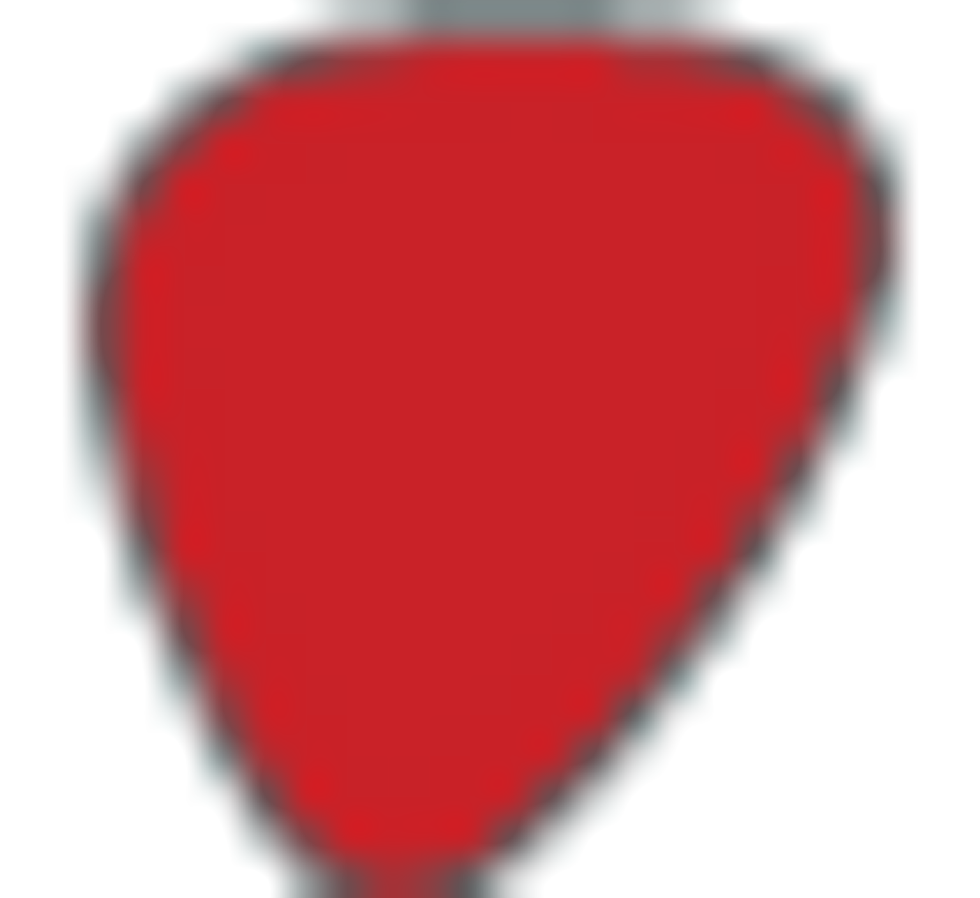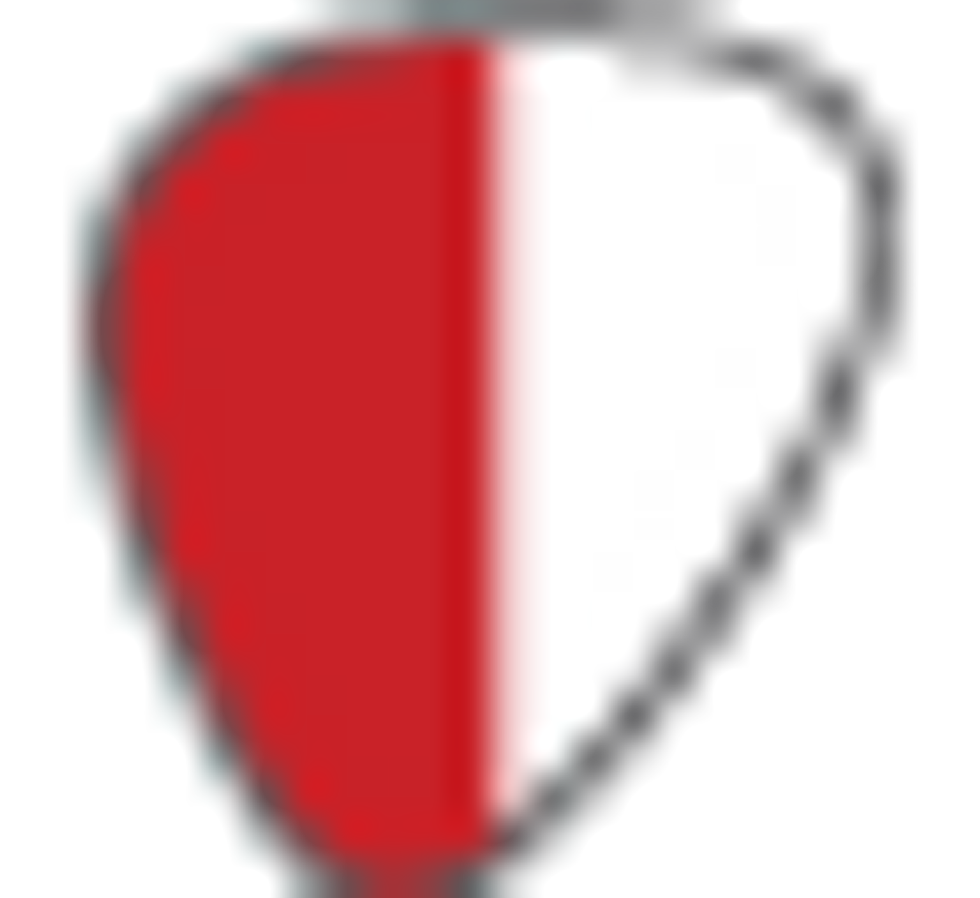 Build: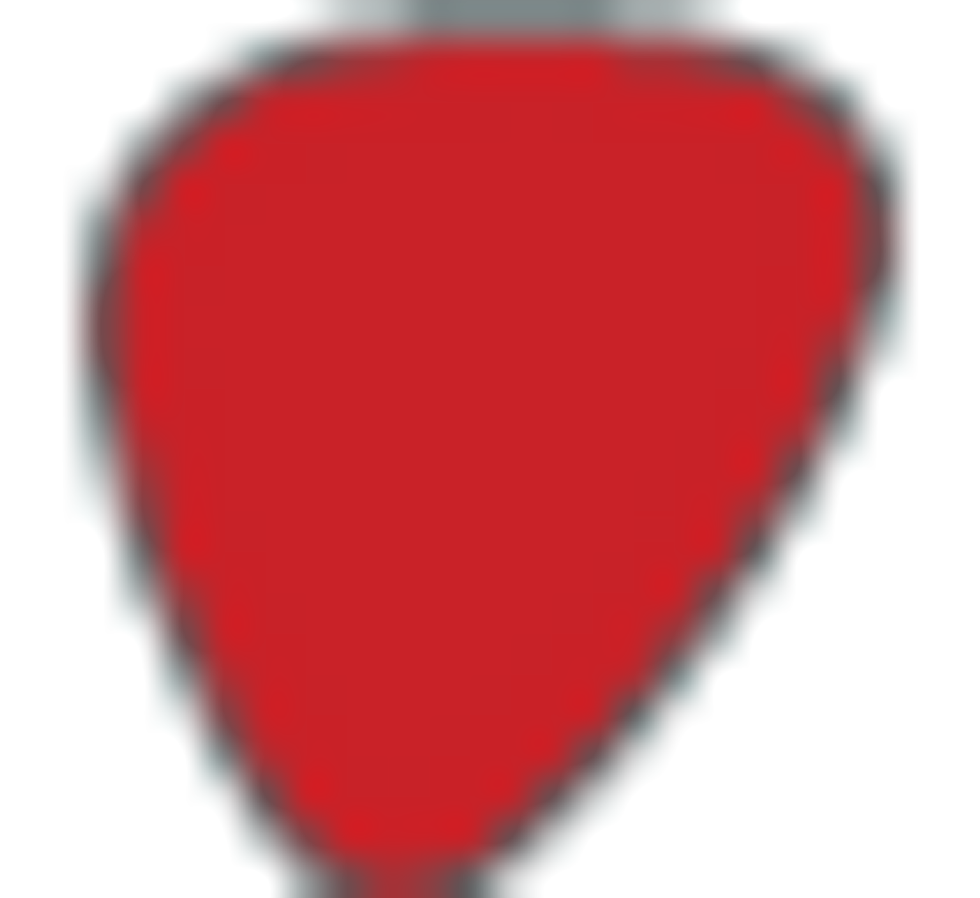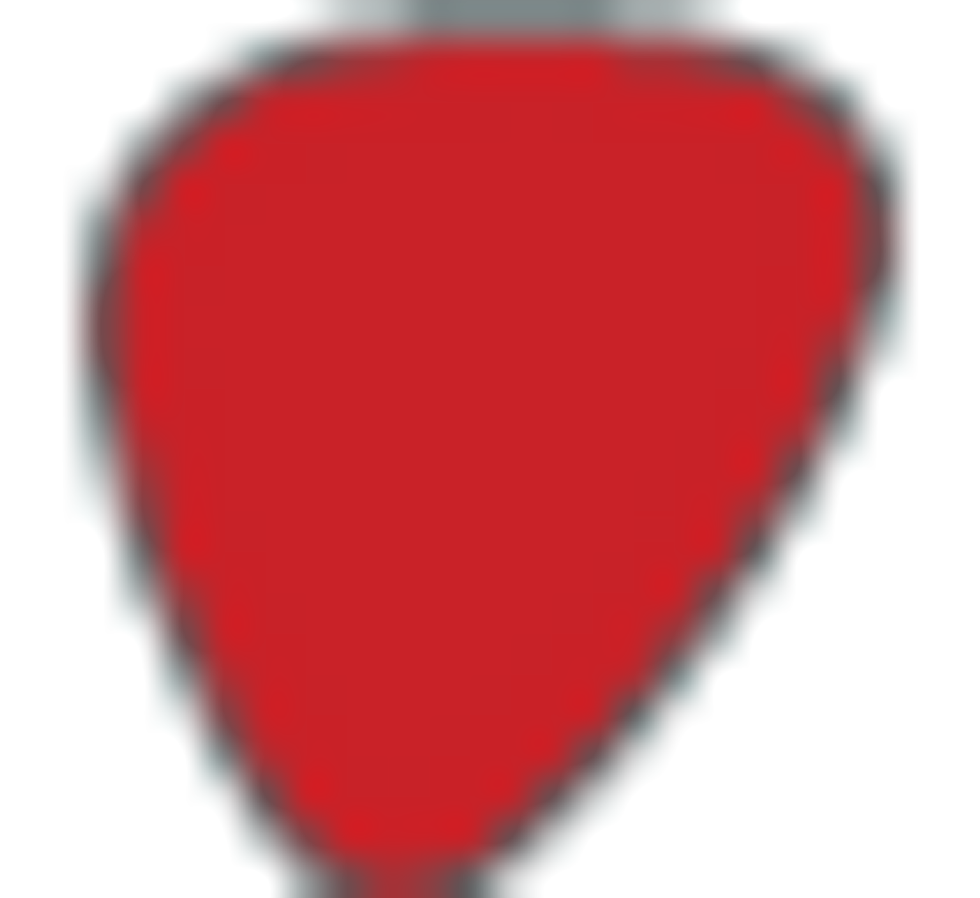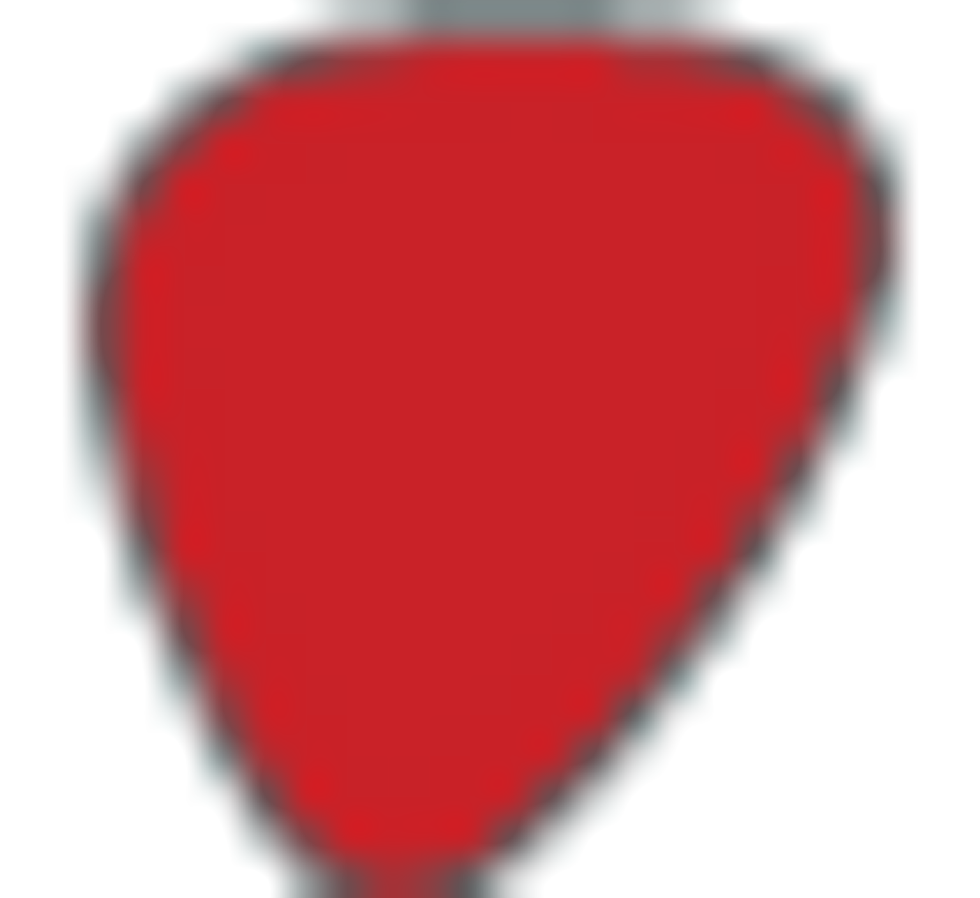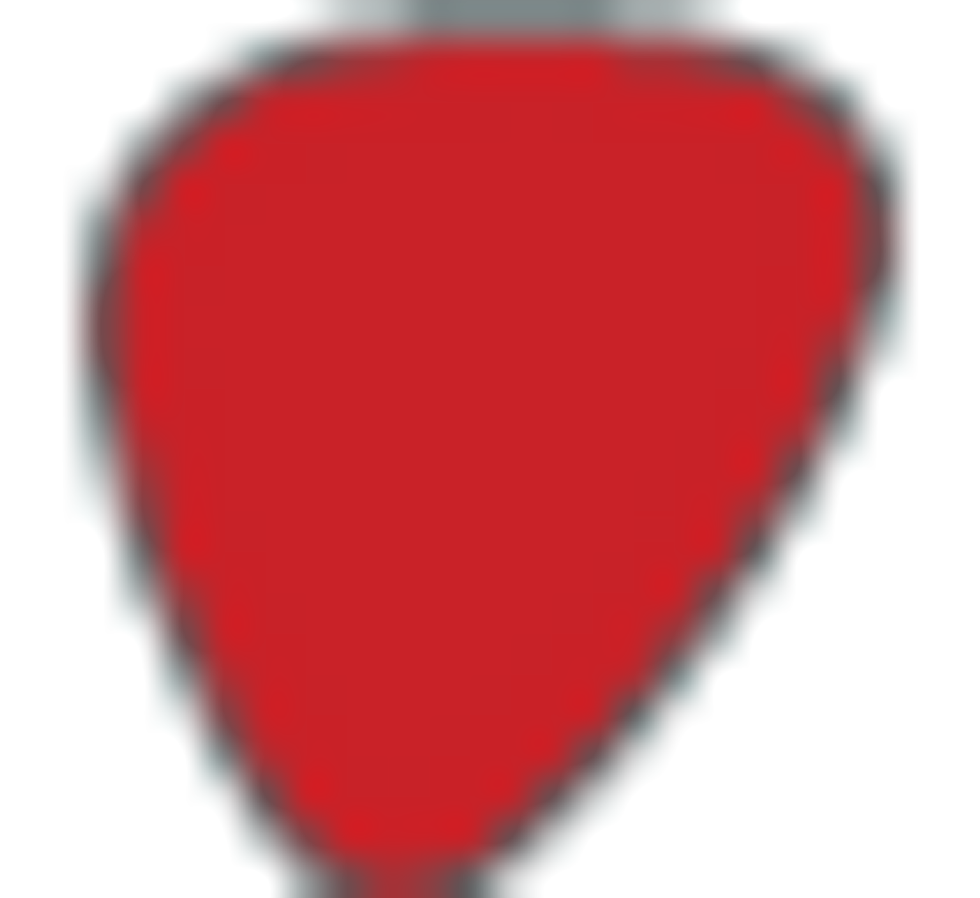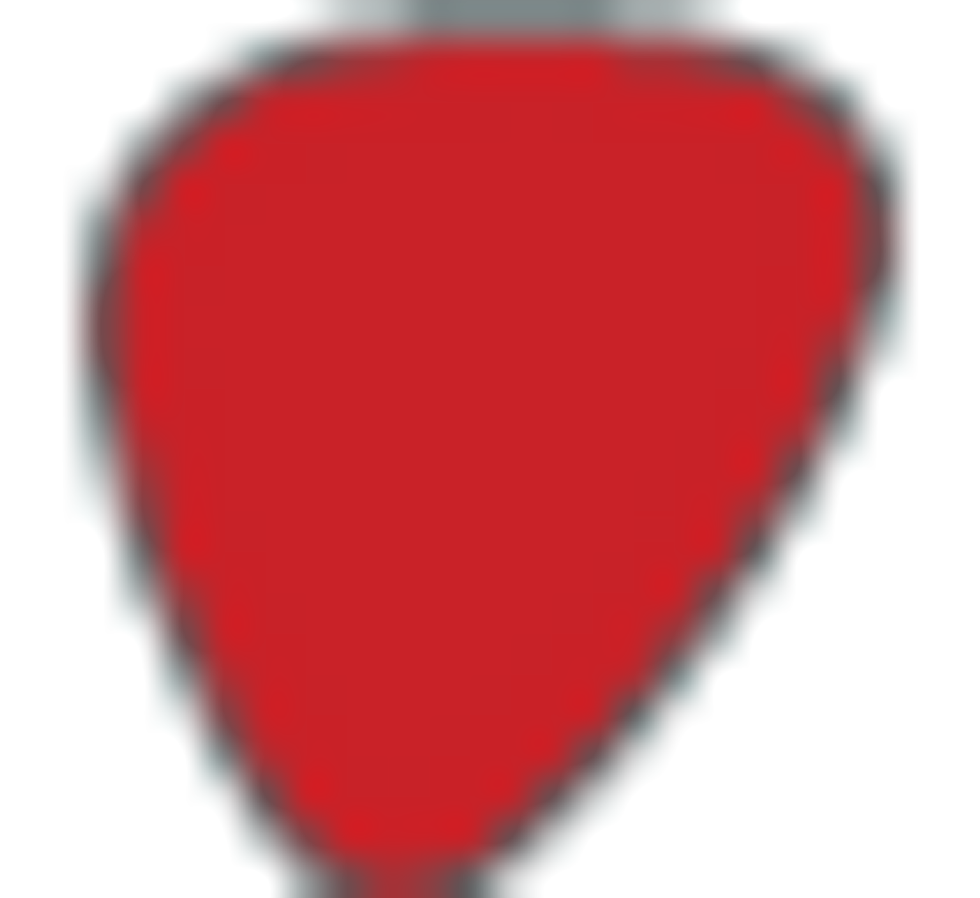 Value: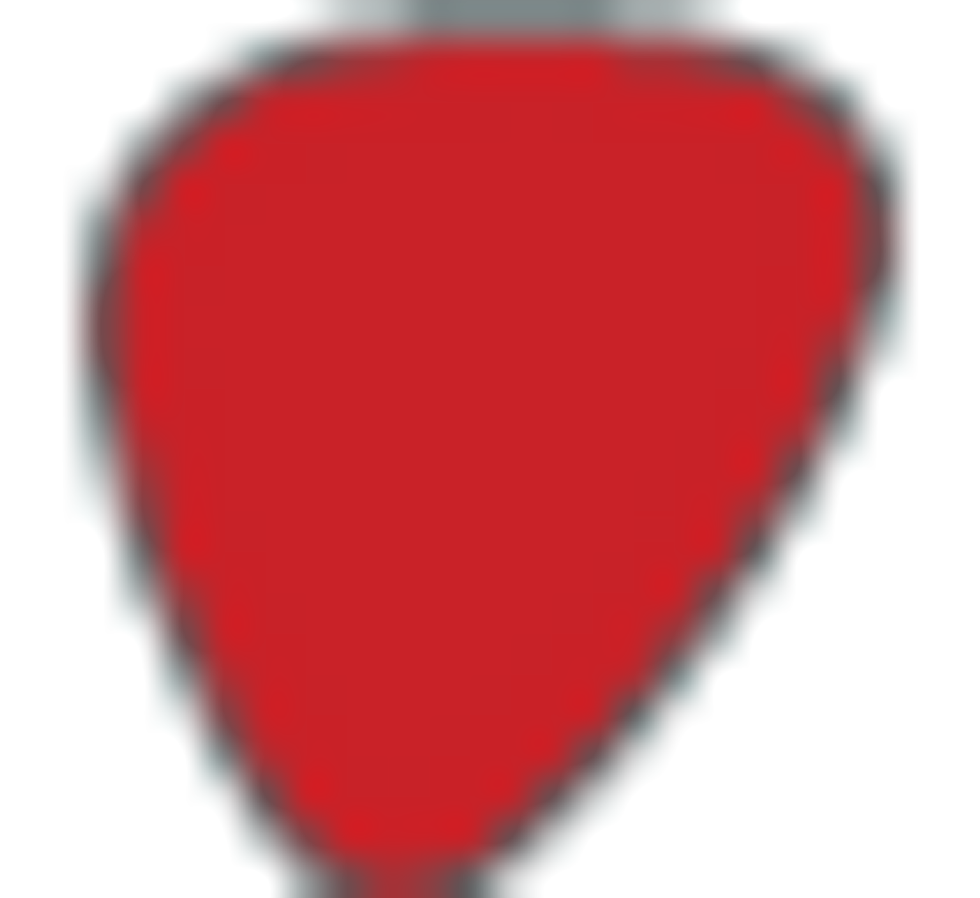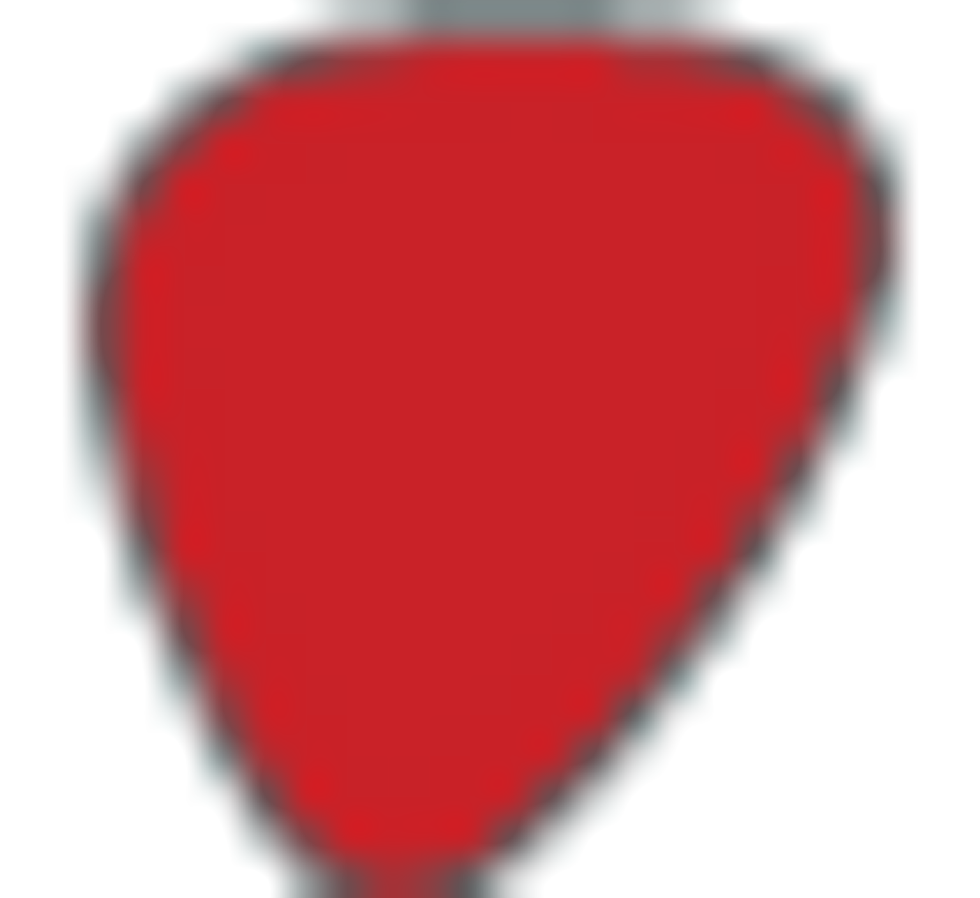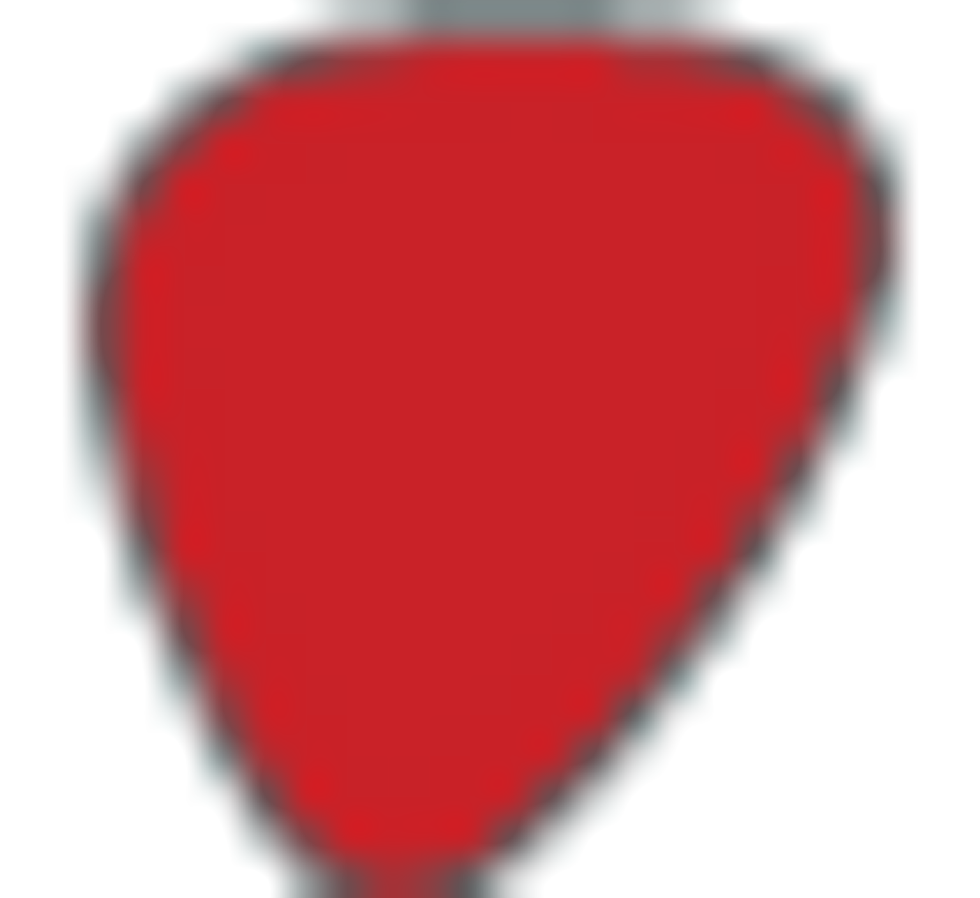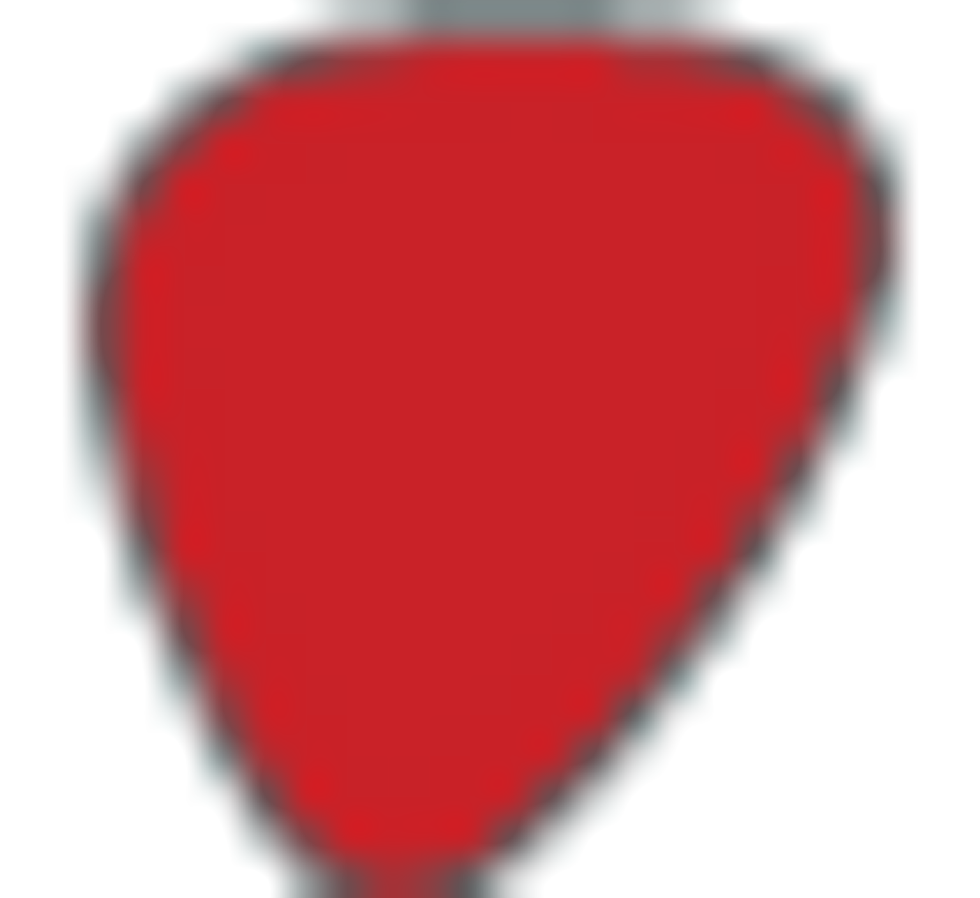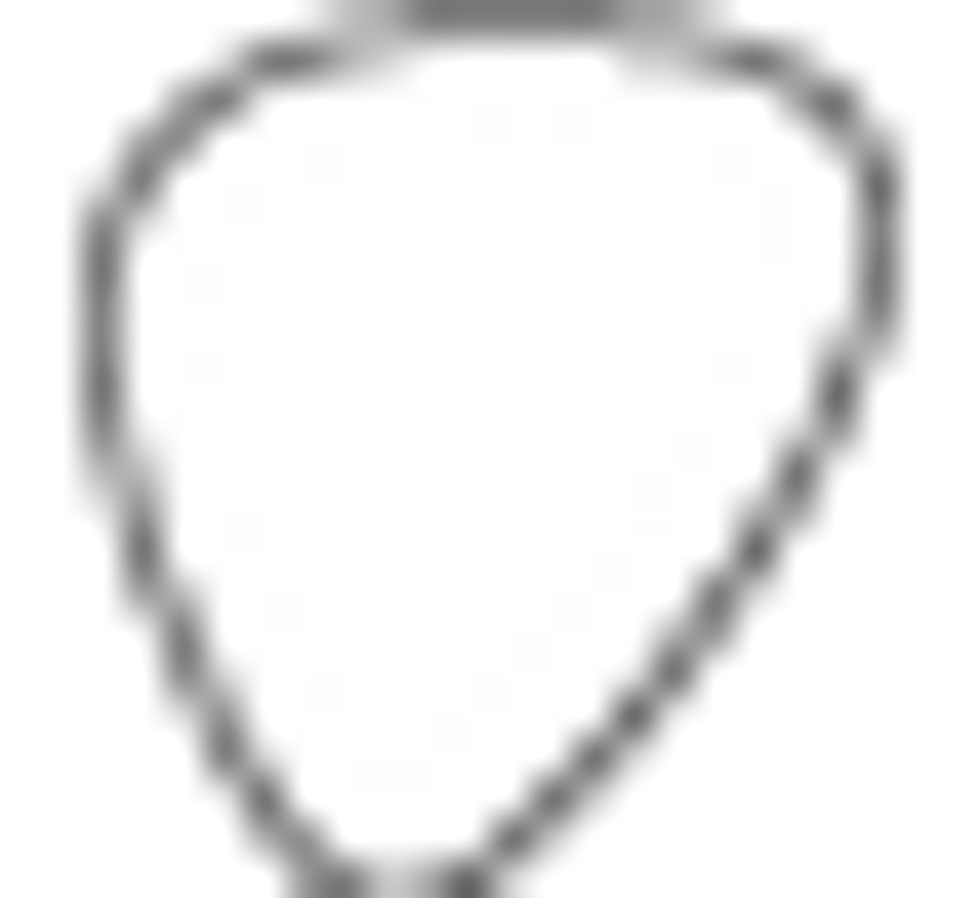 Street:
$159
Mojo Hand FX
mojohandfx.com
One of the cooler aspects of the Nebula IV is that you can dial in the volume (even overdrive it a tiny bit), as well as adjust the depth setting. The original MXR Phase 90 has almost mythical status because the depth is set so perfectly in the box. But the Nebula IV's ability to nail that sweet spot and cover the additional ground is a welcome— and musically useful—evolution.
Cranking up the depth and rate a touch, I was able to nail Jonny Greenwood's phased guitar tone from Radiohead's "Paranoid Android." Pushing the depth even further gets you cool vowel-like tones with a little overdrive, much like the rhythm guitar in Tame Impala's "Solitude Is Bliss"—a great texture for livening up an otherwise dull and pedestrian strumming pattern. The Nebula IV works very well with other pedals too, and driving it at full phase with the Super Fuzz out front conjures a fantastic, deep and menacing swirl without losing detail or definition.
The Verdict
The Nebula IV does a beautiful job of capturing the magic of the original Phase 90 and extending the sonic possibilities of that foundation. Newer, higher precision components and some engineering prowess make the Nebula IV a lot like a higher-fidelity, lower-noise descendent of the original MXR Phase 90. It's more dimensional and spacious, however, and it puts a lot of tone-shaping control at your fingertips.
Complaints are minor: The power jack is less than conveniently located, causing right-angle 1/4" cables to poke up in harm's way. Otherwise, the Nebula IV is a well-built, stylish and versatile phaser that will please even the most hardcore swirl fiends—and perhaps bring some new ones into the fold.