It's ok for a guitar to not sound like a guitar.
As much as we all love juicy, organic guitar tones, it can be just as inspiring to go the opposite way. Combining various modulation effects, envelope filters, oscillators, and more can result in sounds that owe more to Kraftwerk than Led Zeppelin.
Boss SY-1
A compact version of the company's well-known polyphonic synths offers 11 types of sounds each with 11 different variations. It also includes a parallel loop, guitar/bass mode, and expression pedal support.

$212 street
Source Audio C4
An incredibly deep collection of Eurorack-style tones are available via a rather straight-forward 4-knob setup and the companion Neuro editor (available for Mac, PC, and mobile devices). It offers four independent voices, 11 envelope followers, and two programmable 16-step sequencers.

$239 street
Meris Enzo
This multi-voice synth is a digital unit with an analog signal path for maximum clarity and response. It has stereo outputs, MIDI, switchable buffered bypass, and more. On the effects side, it houses two tap-modulated delays, mono, poly, and arpeggiated synth modes, and an extremely shapeable envelope.

$299 street
Electro-Harmonix Synth9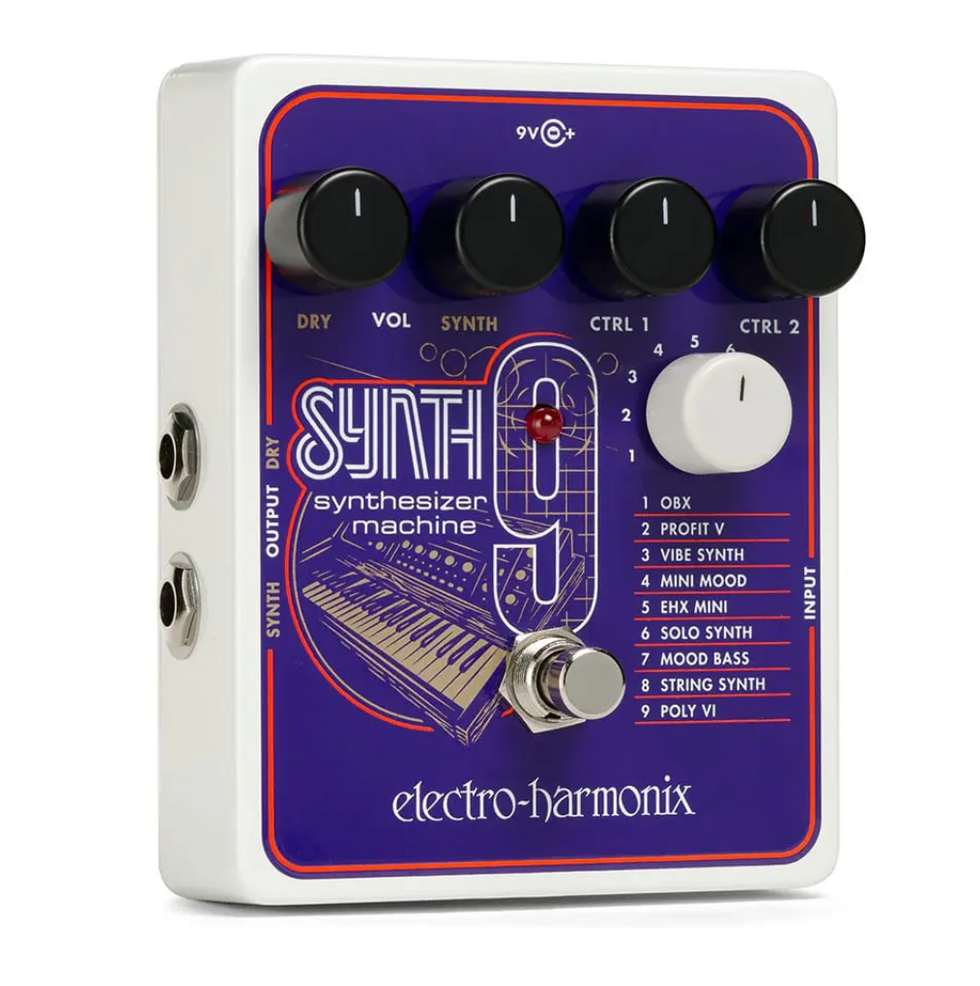 Containing nine different synth voices including emulations of some of the most recognizable synth sounds, this pedal offers independent volume control of both your dry signal and synth signal plus two CTRL knobs that change function depending on the preset.

$247 street
EarthQuaker Devices Bit Commander
This monophonic analog synth offers a three-octave (one up, one down, and two down) range to blend the glitchy with the pedestrian. Depending on what fret you're on, the results can be either destructive or spacey.

$189 street
Pigtronix Space Rip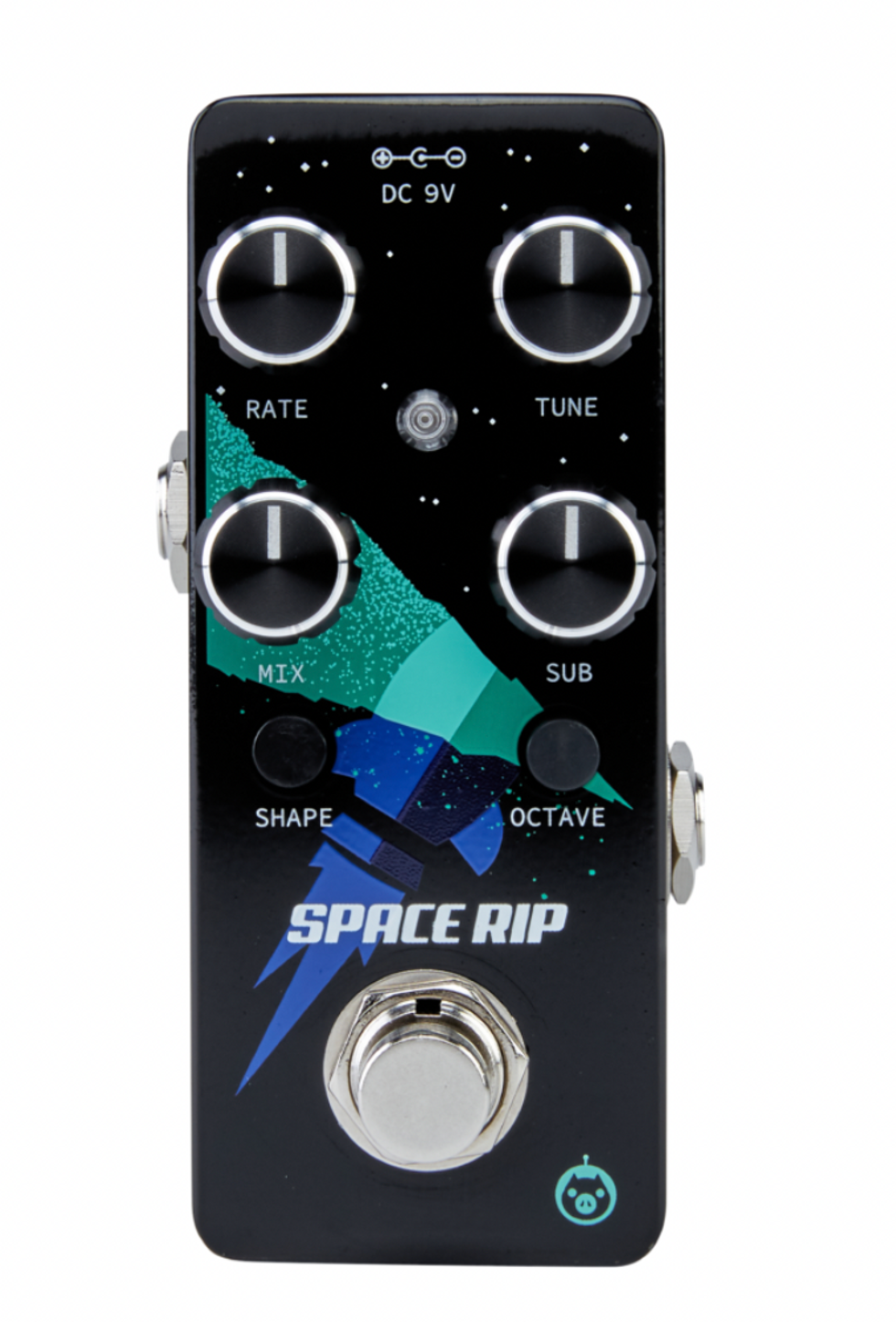 This is tiny pedal that includes an onboard VCO that produces square and sawtooth waveforms that are controlled via rate and tune knobs. It also has an octave button that drops the entire signal down 12 frets.

$179 street
Mooer E7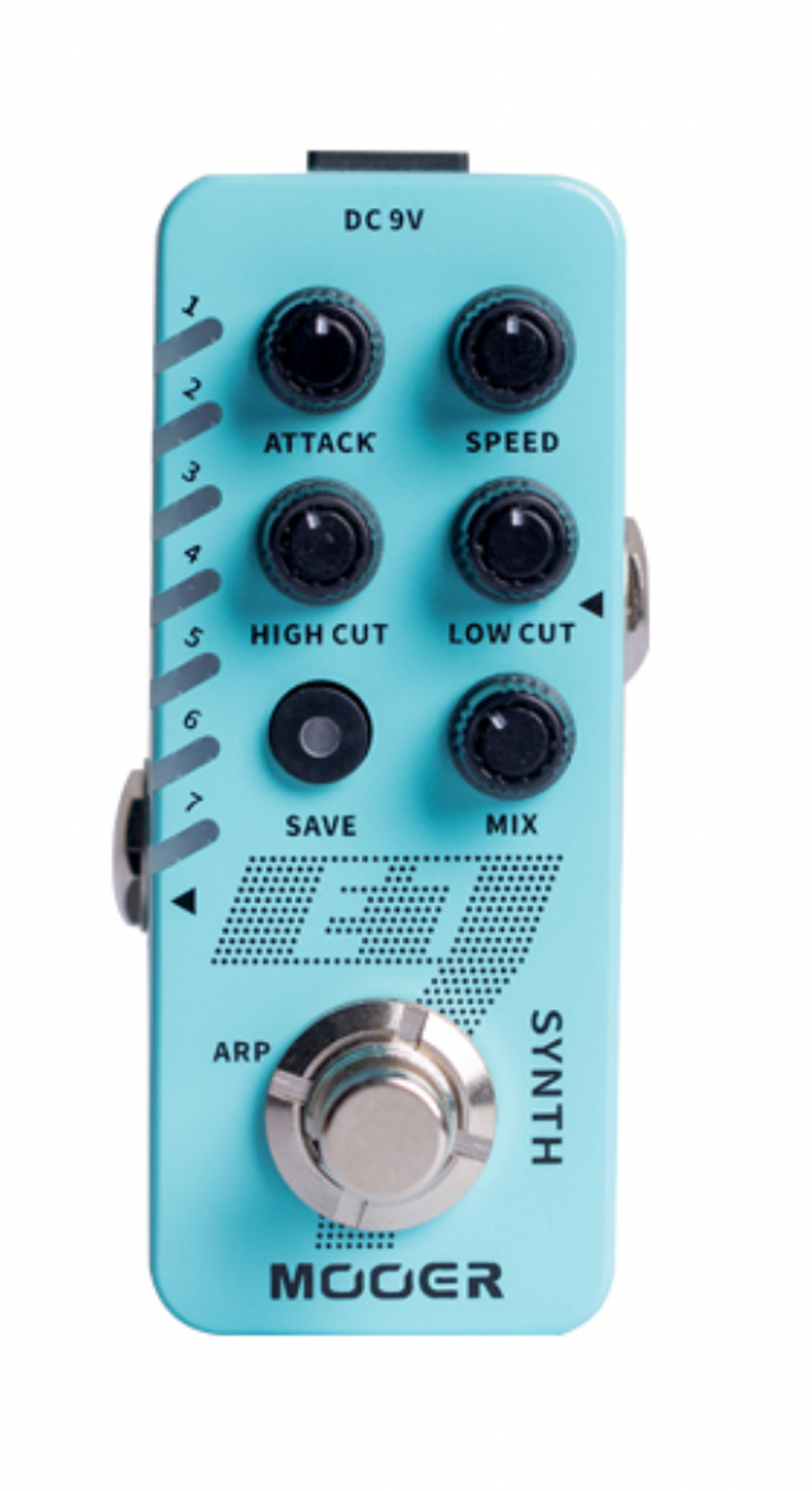 Dig polyphonic synth sounds but don't have a lot of space? The E7 offers seven different types of synth tones, seven slots for presets, and controls for attack, speed, high and low cut, and mix.

$97 street
mooeraudio.com
Empress Effects ZOIA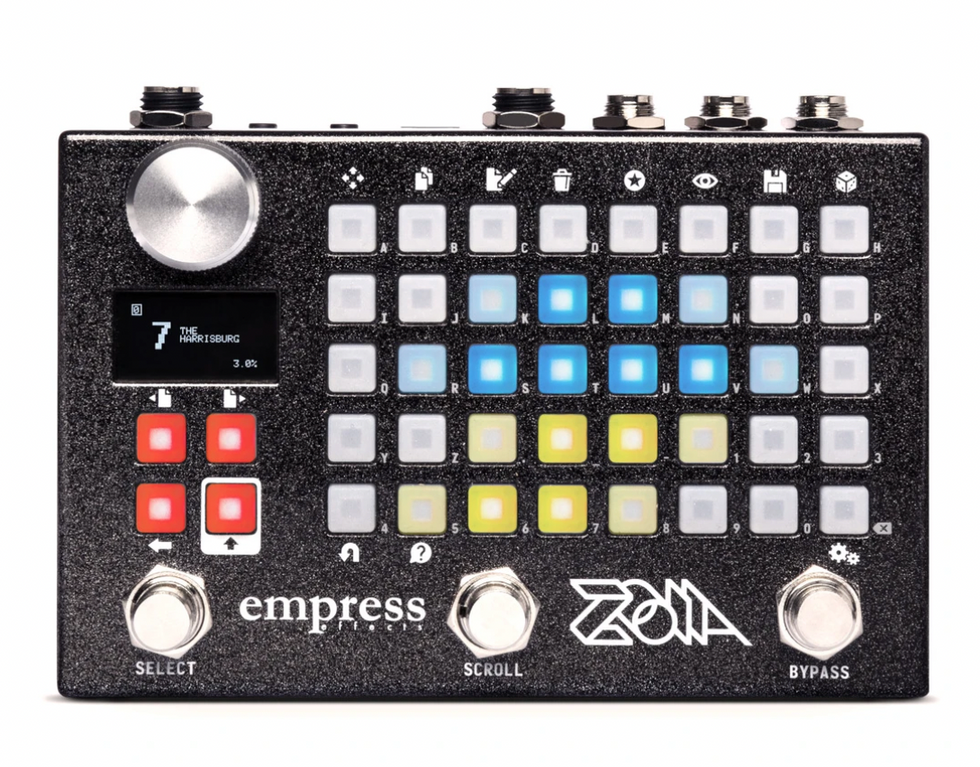 Think of this as a DIY approach to creating your own modular synth. It has a library of more than 80 different modules that cover a host of effects such as delay, reverb, compression, bit crusher, and more. Plus, you can save up to 64 different patches.

$499 street
Red Witch Synthortron II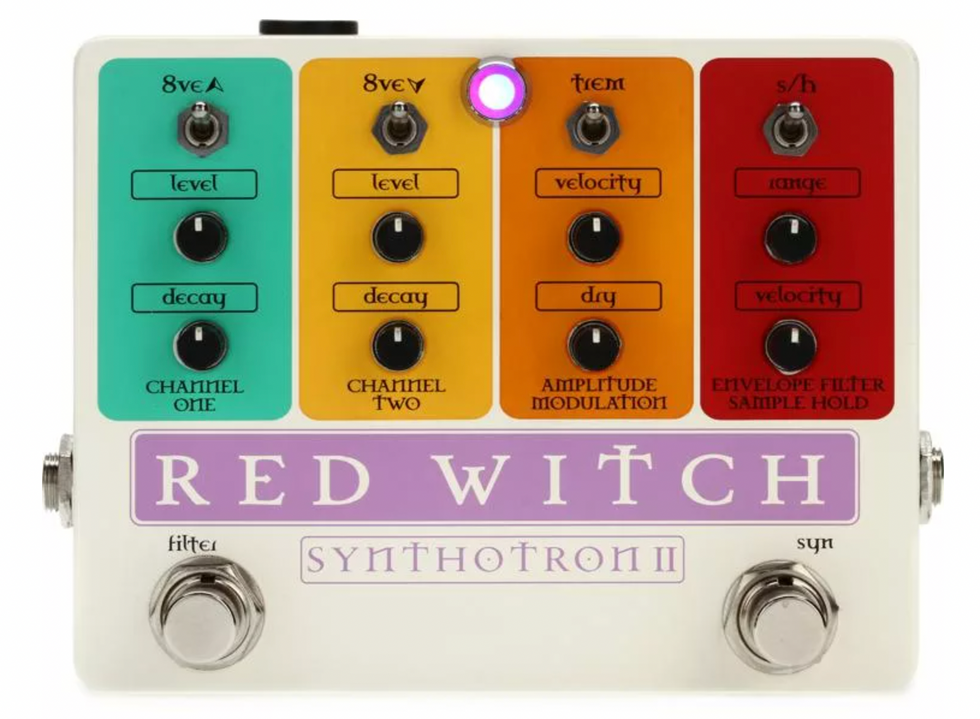 Packed with two synth oscillators, along with dedicated controls for amplitude modulation and envelope filter, this analog machine offers a wealth of different options that range from wickedly weird trem to sample hold, and more.

$279 street
Keeley Synth-1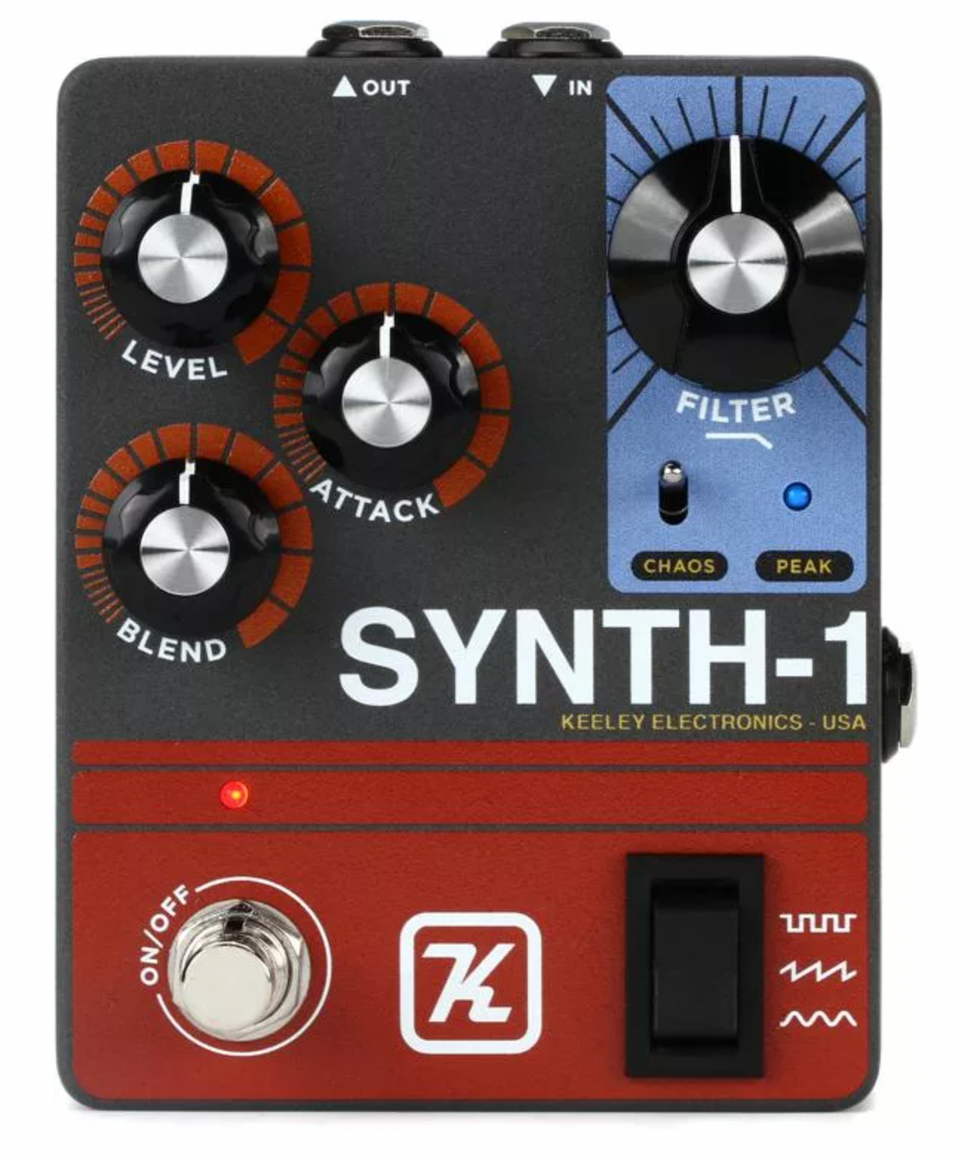 This single-note wave generator offers quite a few different sounds via a relatively simple control set. It has attack, level, and blend knobs along with a powerful filter section that shapes the EQ of the fuzz. You can also hook up a TRS expression pedal to alter the filter in real time.


$179 street
A powerful analog suboctave and overdrive for bass.
After guitarists like Jimi Hendrix and Jimmy Page started incorporating octave pedals into some of their notable tunes, it wasn't long before bassists wanted to get in on the action by mixing their clean signal with a synthesized lower octave. Now New Zealand's Red Witch brings something new to the table: a combination overdrive/octave that lets you use the two effects together or separately.
Dynamic Duo
While pedals like the Boss OC-3 and Fishman Fission Bass Powerchord FX offer drive options as part of their primary octave function, Factotum provides independent suboctave and overdrive in one analog stompbox.
The chrome-plated pedal is simple to use. Individual footswitches activate each effect. The LED glows blue when the suboctave is engaged, red when overdrive is active, and purple when both effects are on. The octave mix control sets the dry/suboctave blend, while "D mix" specifies the dry/overdrive blend. "D tone" determines the high/low balance, and "D volume" is a master output control. The big drive knob sets the distortion amount. (The mix, tone, volume, and drive knobs are inactive when overdrive is bypassed.)
Even at moderate volume, the suboctave tests the speakers' endurance—and that's before activating the overdrive.
Dr. Octavius
Some analog octave pedals just sound funkier and more elastic than their digital counterparts, and Factotum proves the point with its thick, synth-like sound. Playing a passive Fender Jazz through an SWR SM-500 head and SWR Megoliath 8x10, I relished the suboctaves's girth and body, even at relatively dry mix settings. I also discovered that a little octave effect goes a long way.
Even at moderate volume, the suboctave tests the speakers' endurance at high mix settings—and that's before activating the overdrive. Whether you're enhancing your tone with a hint of suboctave, or going for a full-bore synth-bass sound, Factotum delivers. In fact, I found myself growing partial to just a taste of the effect as a set-and-forget enrichment tool.
Deep Driver
Activated independently, Factotum's overdrive is punchy and vibrant, with a sound somewhat reminiscent of the MXR Bass Overdrive. Suitable for rock, metal, and alternative riffs, the overdrive sound alone is strong enough to warrant its own pedal.
Ratings
Pros:
Two excellent effects. No low-end loss. Lots of control. Sturdy. Easy to use.
Cons:
Pricey at $349. Can push amps too hard if you're not careful.
Tones:


Ease of Use:


Build/Design:


Value:



Street:
$349
Red Witch Factotum Suboctave Bass Drive
redwitchpedals.com
With the tone and drive knobs cranked, the overdrive is heavy and deep, with none of the thinness or deterioration that can plague some similar pedals. The mix, tone, and volume knobs provide plenty of room to play while getting the overdrive right where you want it.
I plugged in an active Music Man StingRay and found a sweet spot for true grit. (Drive mix at 12 o'clock, tone at 2 o'clock, volume at 1 o'clock, and drive at 3 o'clock.) The sound was equally suited to fast shredding and gritty whole notes, whether playing fingerstyle or with a pick.
When Worlds Collide
The real fun begins when you unleash the two-headed beast of simultaneous suboctave and overdrive. This is where having independent mix knobs for both tones comes in handy, allowing players to create highly customized sound and even explore uncharted sonic territory.
The two effects work seamlessly together, never competing for space or compromising the low-end intensity. With octave mix, drive mix, tone, and drive all raised to 3 o'clock, the result is mighty—monstrous, even. Yet you can still distinguish the punchy suboctave and overdrive frequencies.
You know you're going to do it, so don't be shy about pushing octave and drive to their limits for the deepest synth-meets-distortion tone you could want. Just keep your amp's volume in check so the thunder doesn't blow a speaker.
The Verdict
The all-analog Red Witch Factotum is fun pedal with a tremendous range of sounds. It's extremely simple to use and doesn't suffer from any low-end loss. It'll cost you some buck, but there's nothing else on the market quite like it.
Watch the Review Demo:
For guitarists who dig the electronic sound of a synthesizer, guitar synth pedals can combine the best of both worlds—the psychedelic glow, glitchiness, and fat tones of a synth's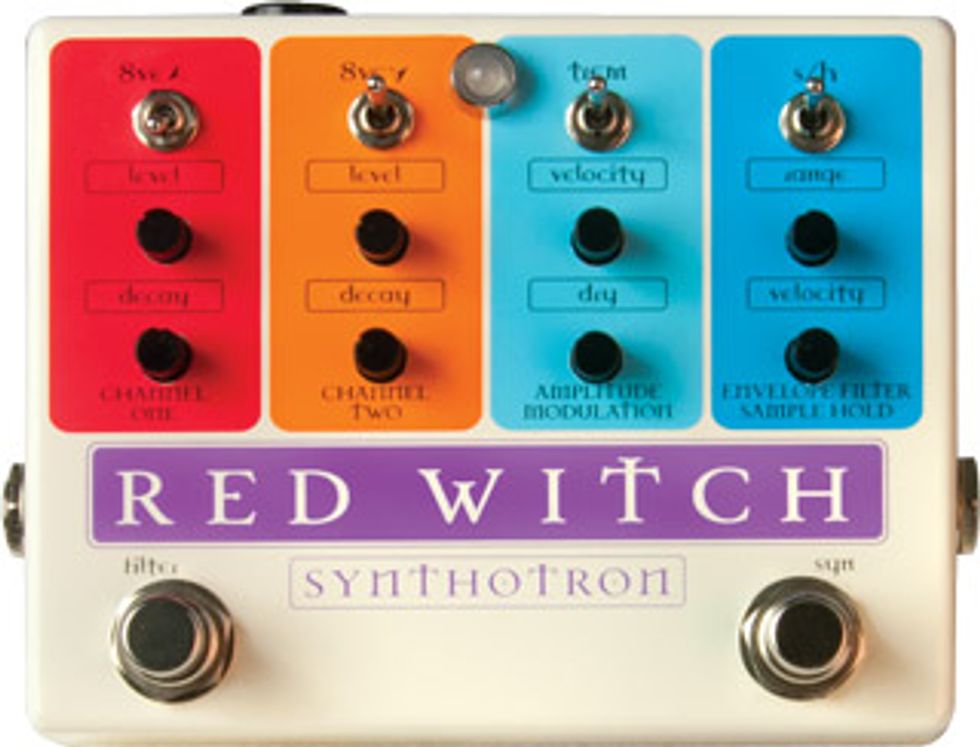 For guitarists who dig the electronic sound of a synthesizer, guitar synth pedals can combine the best of both worlds—the psychedelic glow, glitchiness, and fat tones of a synth's oscillators with the expressiveness of guitar strings. There are a handful of such devices on the market that use a guitar signal to drive synth oscillators inside a pedal. And depending on the implementation, the results can range from swooping UFOs, to buzzing leads, to chugging synth bass.
Synth pedal controls and parameters can differ wildly and prioritize different aspects of synthesis. Red Witch's Synthotron, which is a synthesizer, sample and hold, and envelope filter, takes an ambitious but streamlined approach by packing a lot of sound-sculpting features into a box that can be a handful at times, yet yield spectacular results.
Expansive Synth Controls
Outwardly, the Synthotron is a delicious fusion of '70s graphical concepts (there's more than a few hints of Mu-Tron design in the multi-colored enclosure) and Red Witch's forward-thinking design notions. The pedal is built around a synth engine divided into three sections—octave up, octave down, and tremolo—as well as a filter section. Each section is assigned its own colored block, which helps orient you on the fly. The left footswitch engages the filter and its controls located on the right side of the pedal (which is a tad counterintuitive), while the right footswitch engages the synth section. And being able to run either side independently or in combination really opens up the sonic possibilities of the Synthotron.
On the Synth Side
The Synthotron is a 2-channel synth pedal, which means that the tracked pitch from your guitar controls the pitch of two separate square-wave oscillators. Square waves are a common choice in synth pedals because they sound buzzy—not unlike a distorted guitar—but also have a very evocative video game-like sound, which can be heavy, funky, or hilarious depending on how you use it. The Synthotron's square-wave tone, however, is a fat, rich foundation for tweaking.
The first channel can be set to one or two octaves up, and the second channel can be set to one or two octaves down. Each octave channel has a dry level knob, which controls the balance of effected and clean signal, and a decay knob that dictates the sustain of the synth signal. The last effect on the synth side is a tremolo channel that, like the octave-up and octave-down channels, can be bypassed via a mini-toggle.
The filter section controls an envelope filter that produces an auto wah-like effect and the range control determines whether the sweep occurs across higher or lower frequencies.
There's also a sample-and-hold switch, which overrides the envelope. This moves the filter position around in an unpredictable, floating fashion. There's also a control that sets the speed of the sample-and-hold generator. Faster settings produce the sound of a robot in deep thought. Slower settings bring to mind the drifting, psychoactive states.
Ratings
Pros:
Rich analog synth tone. Sample-and-hold filter. Compact, considering its power. A tweaker's delight.
Cons:
Control layout and labeling are not entirely self-explanatory.
Tones: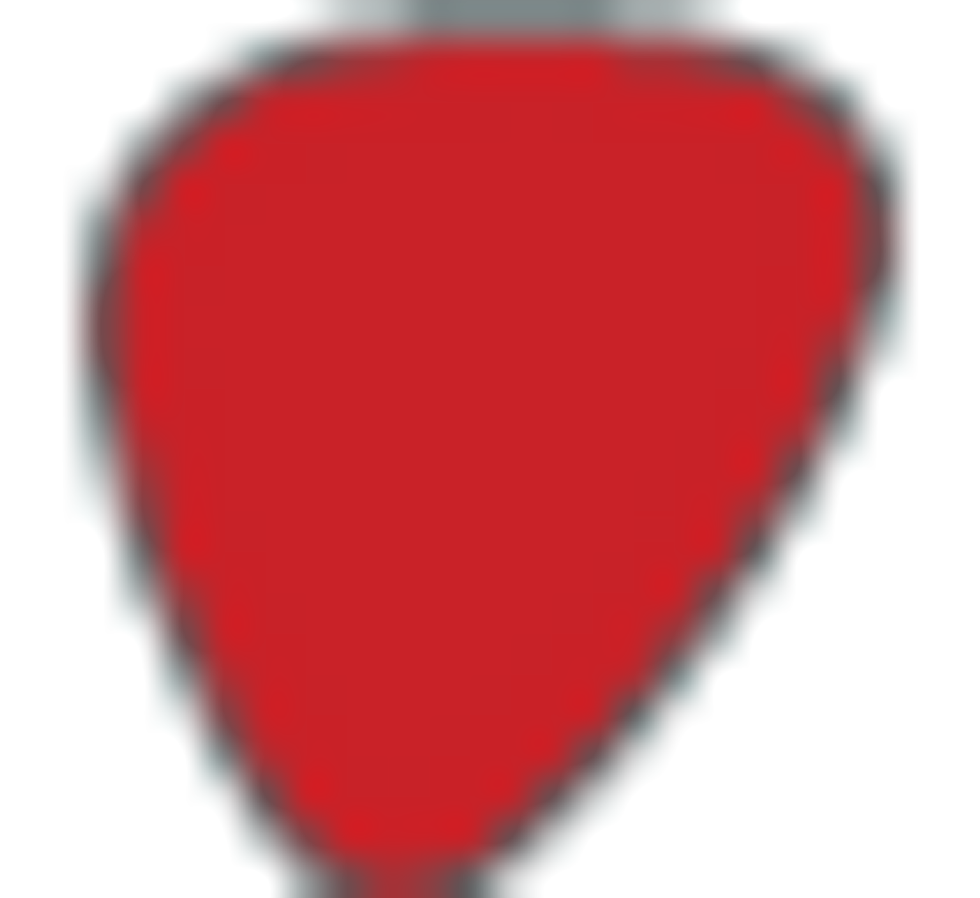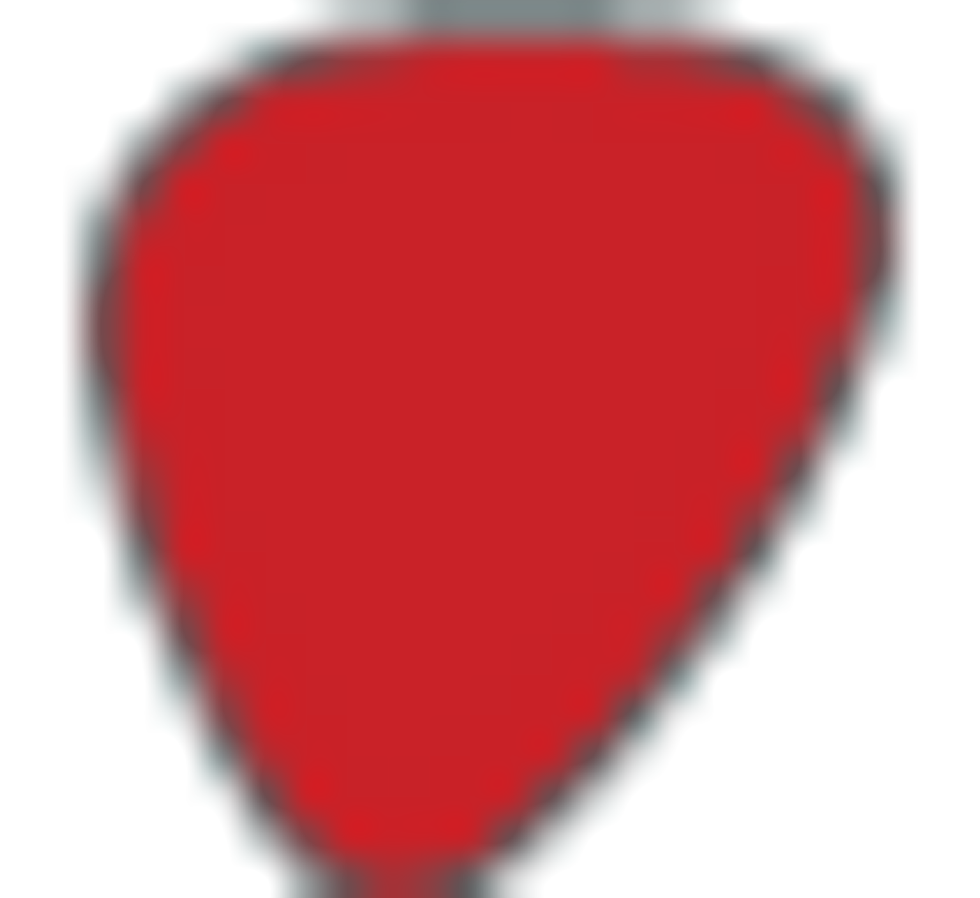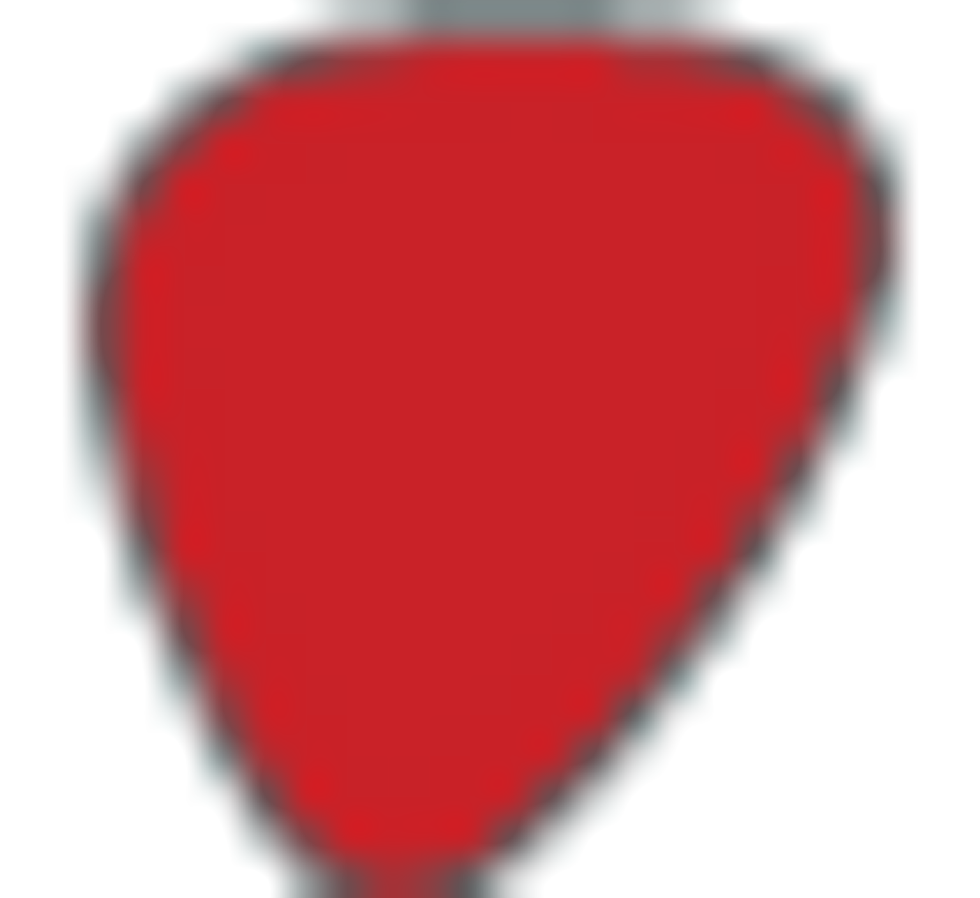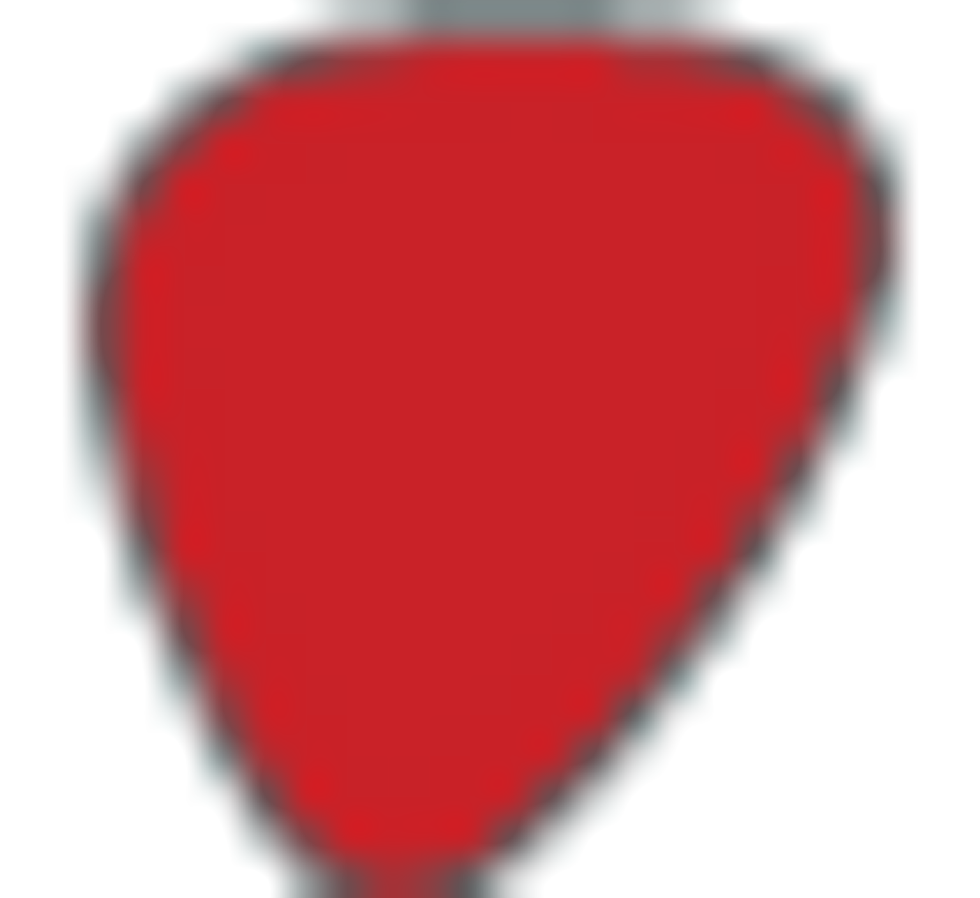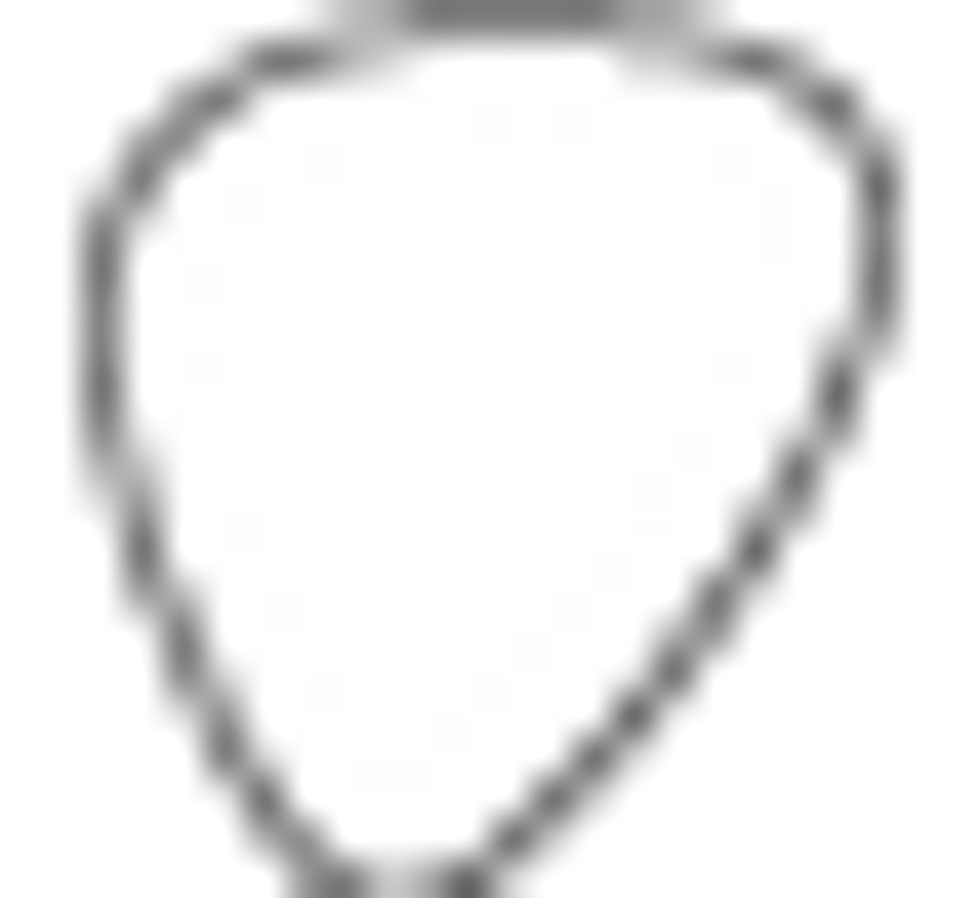 Ease of Use: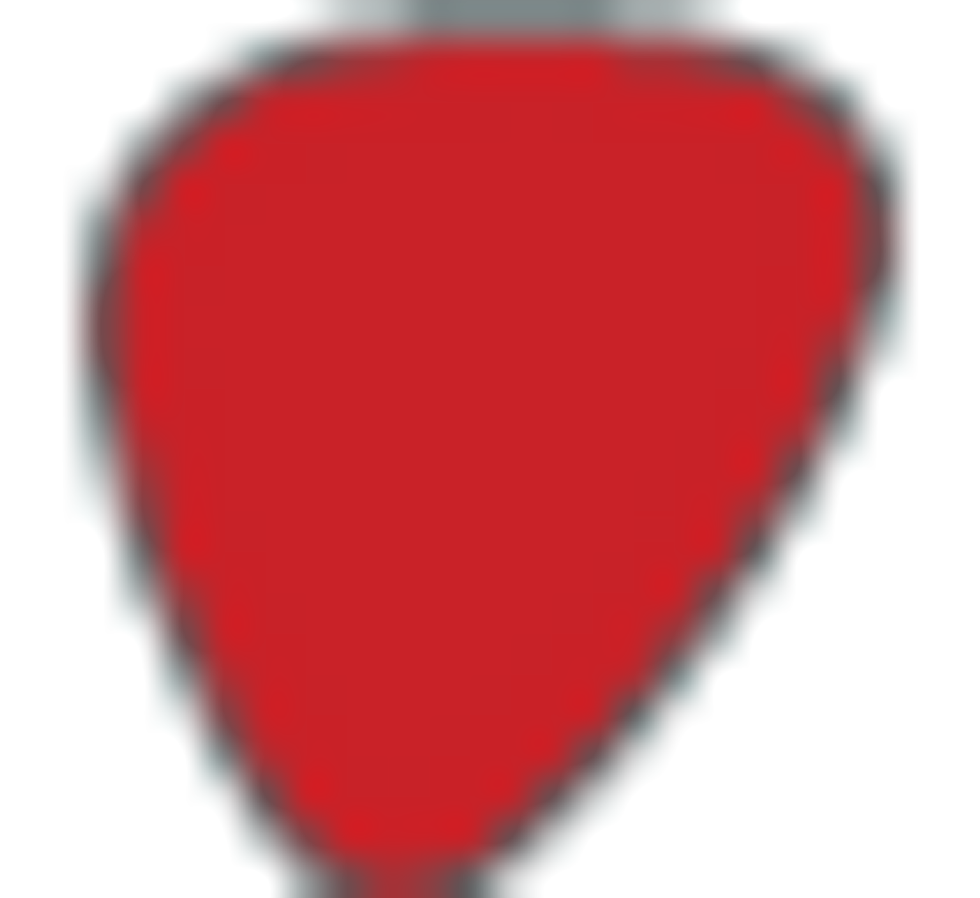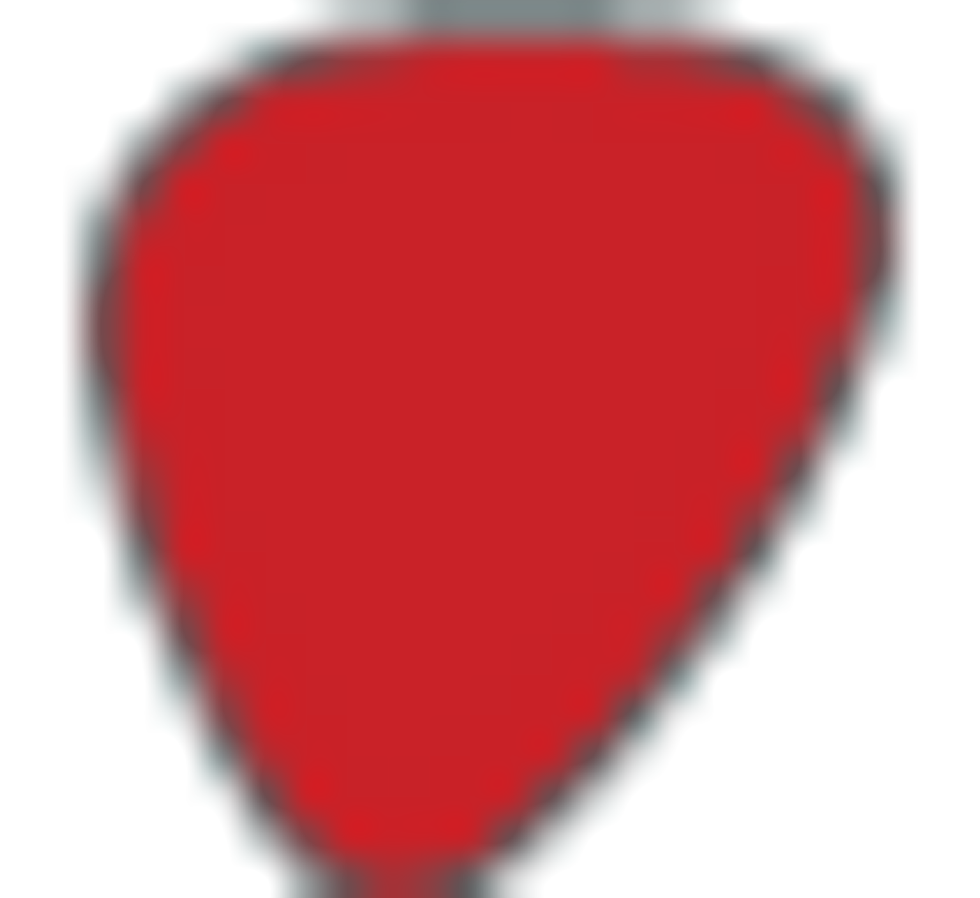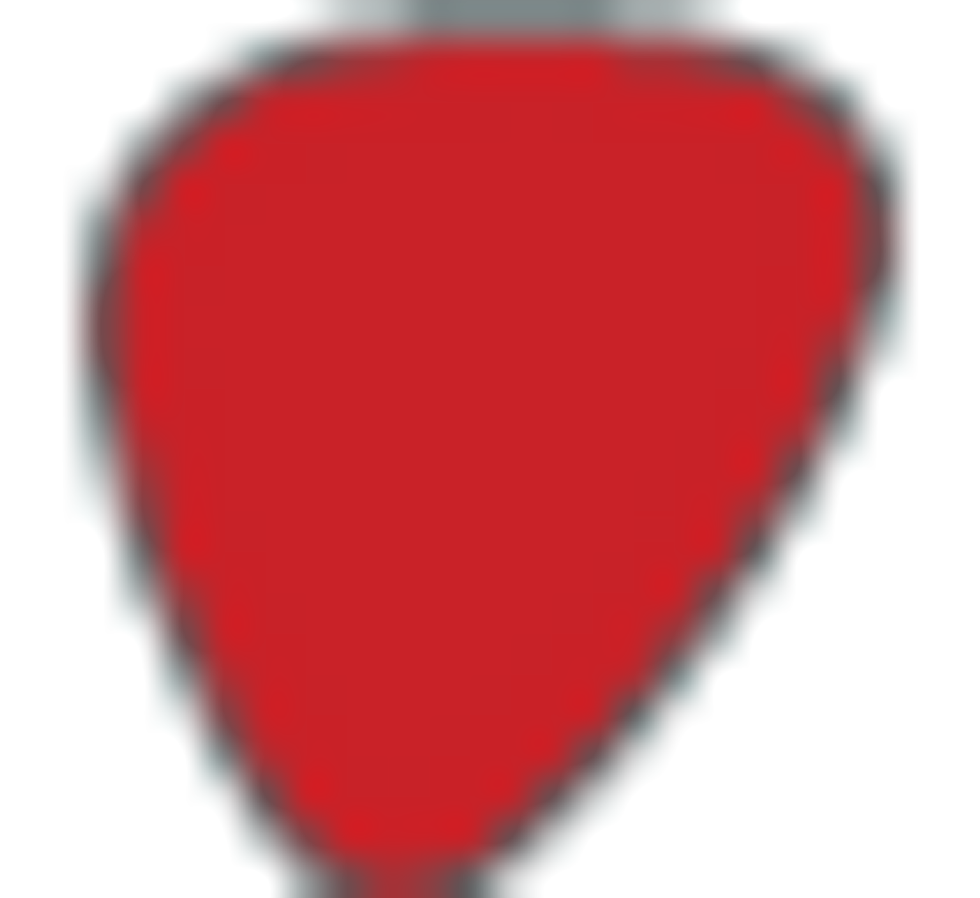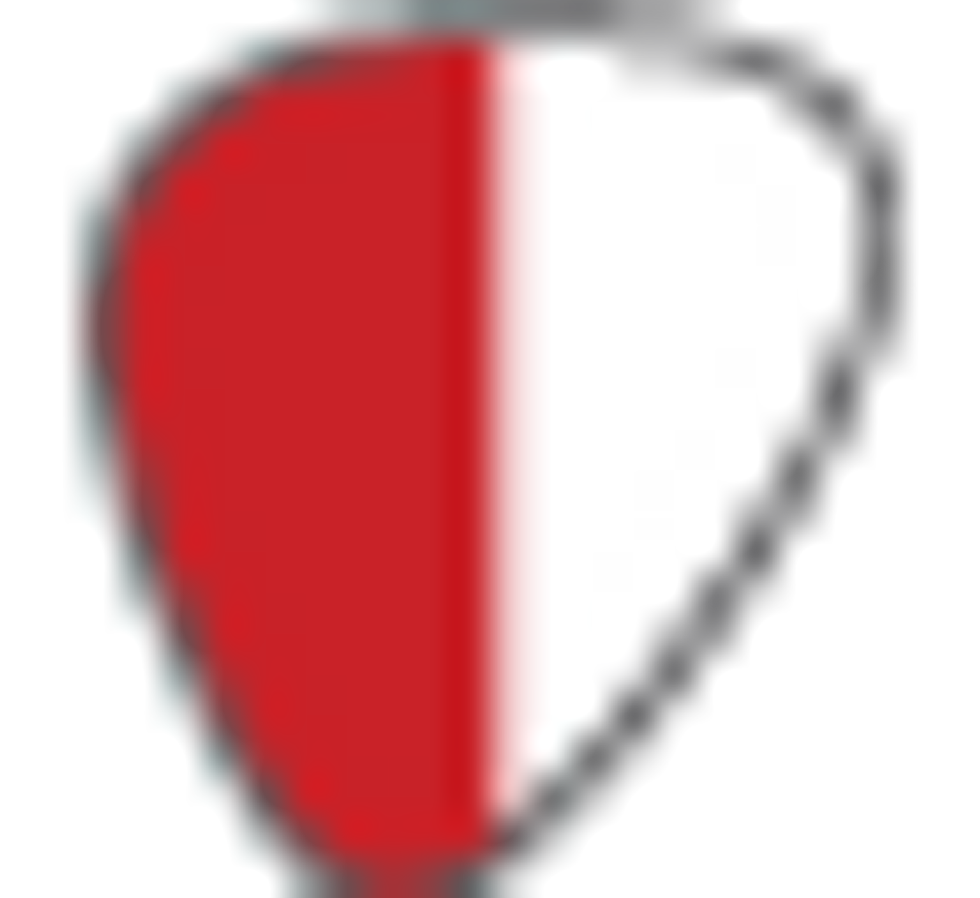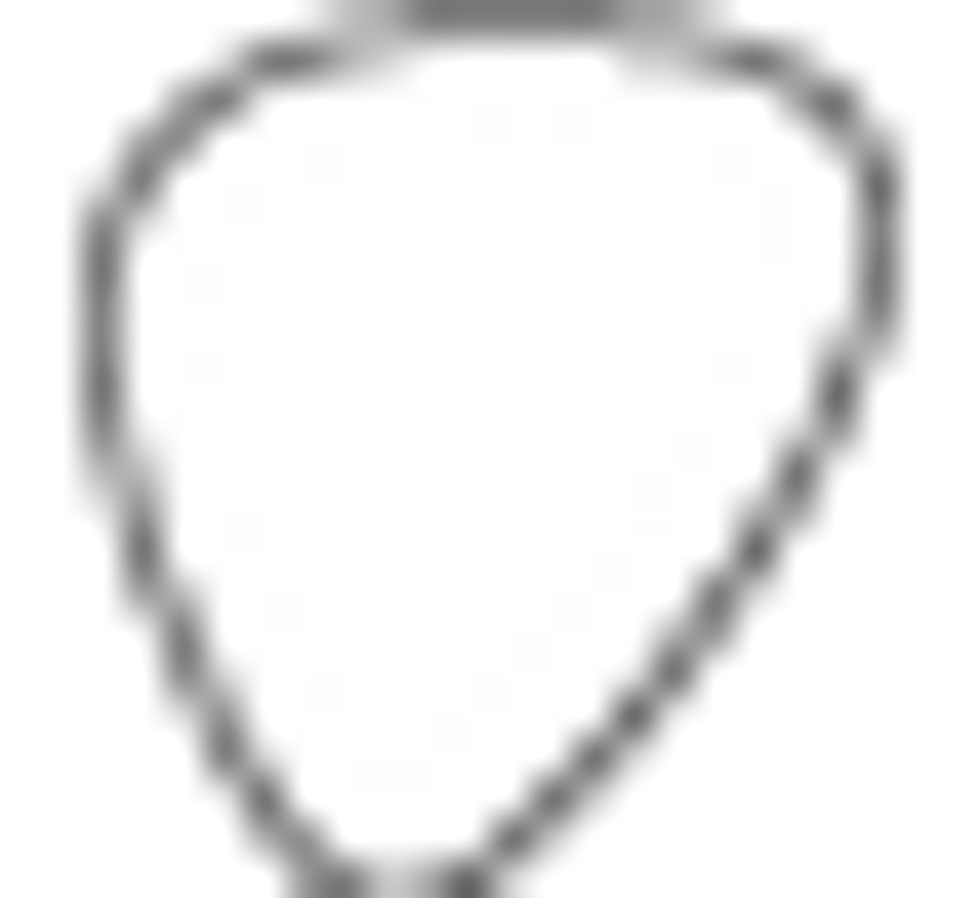 Build: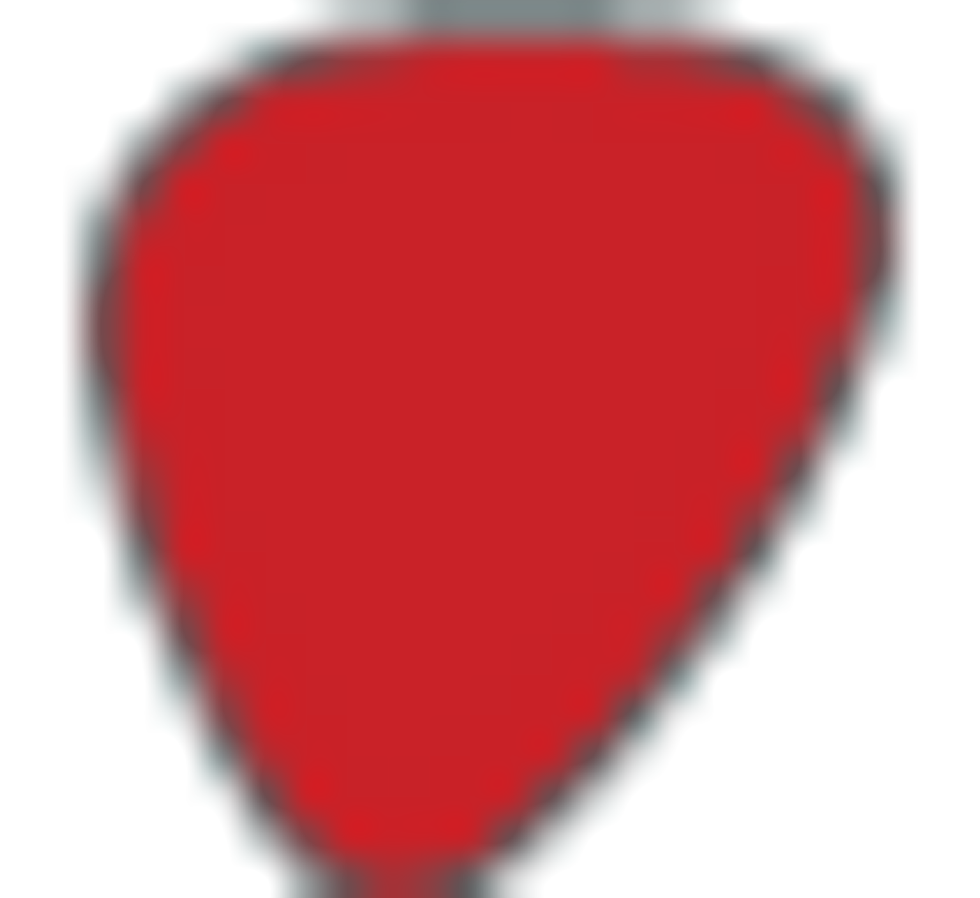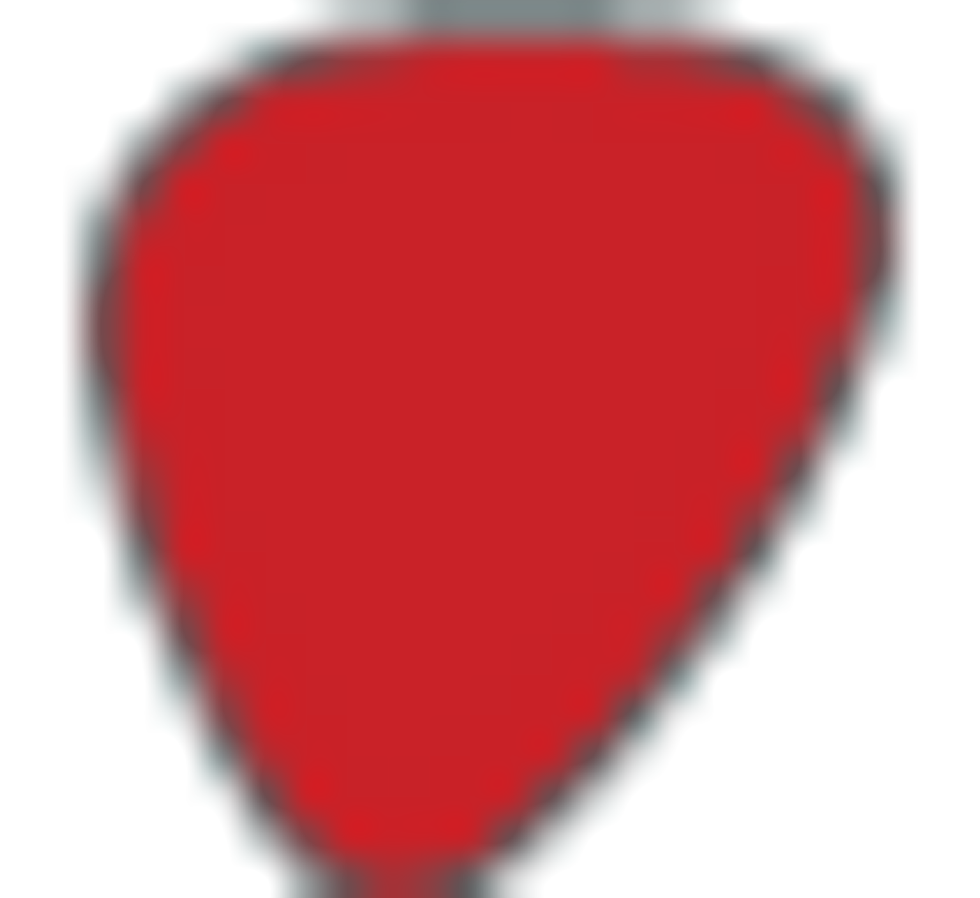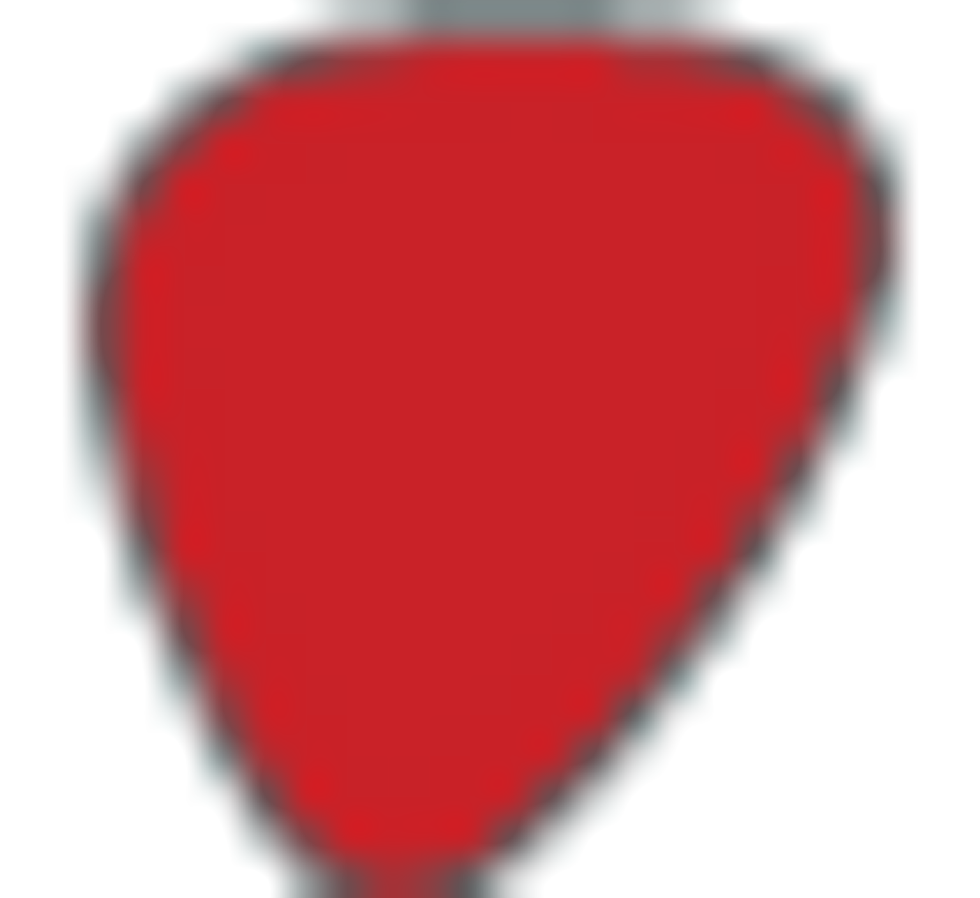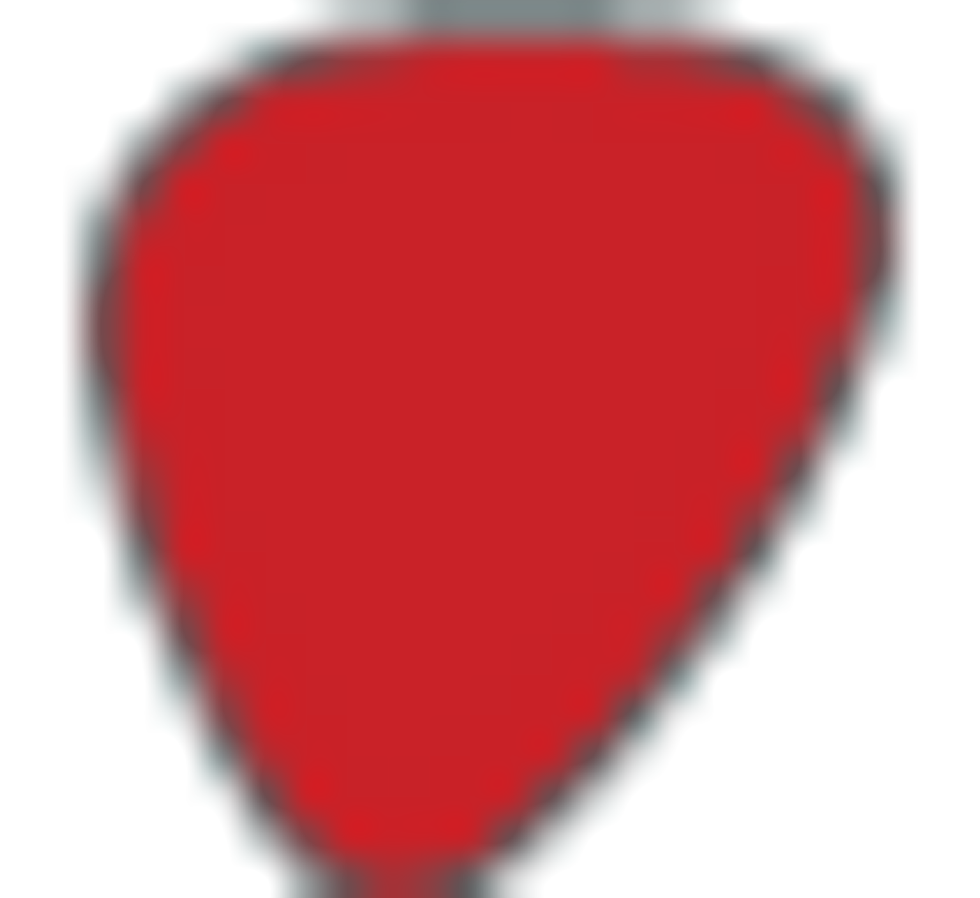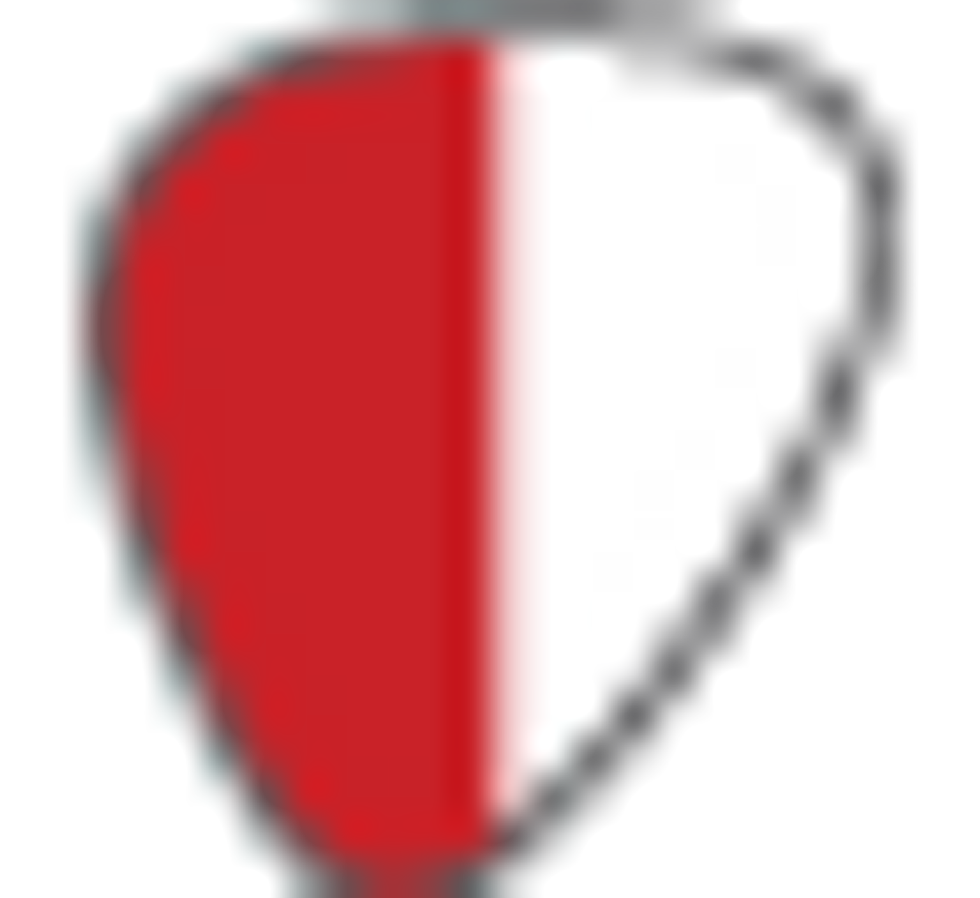 Value: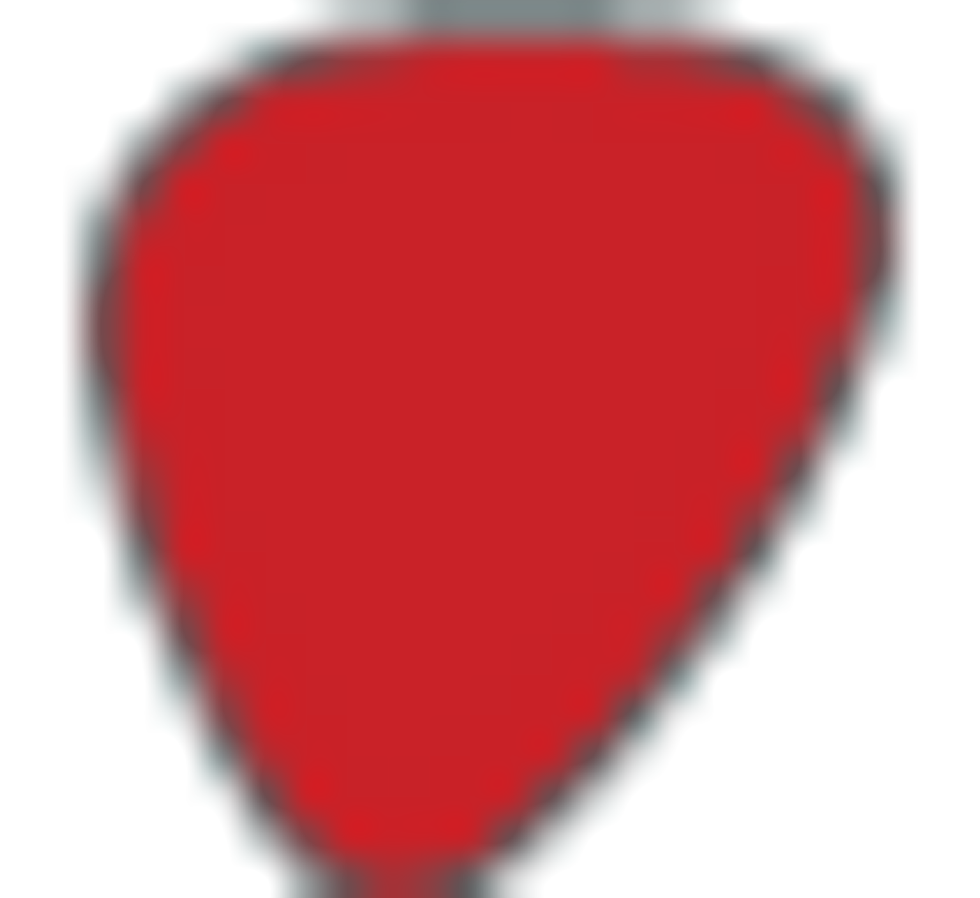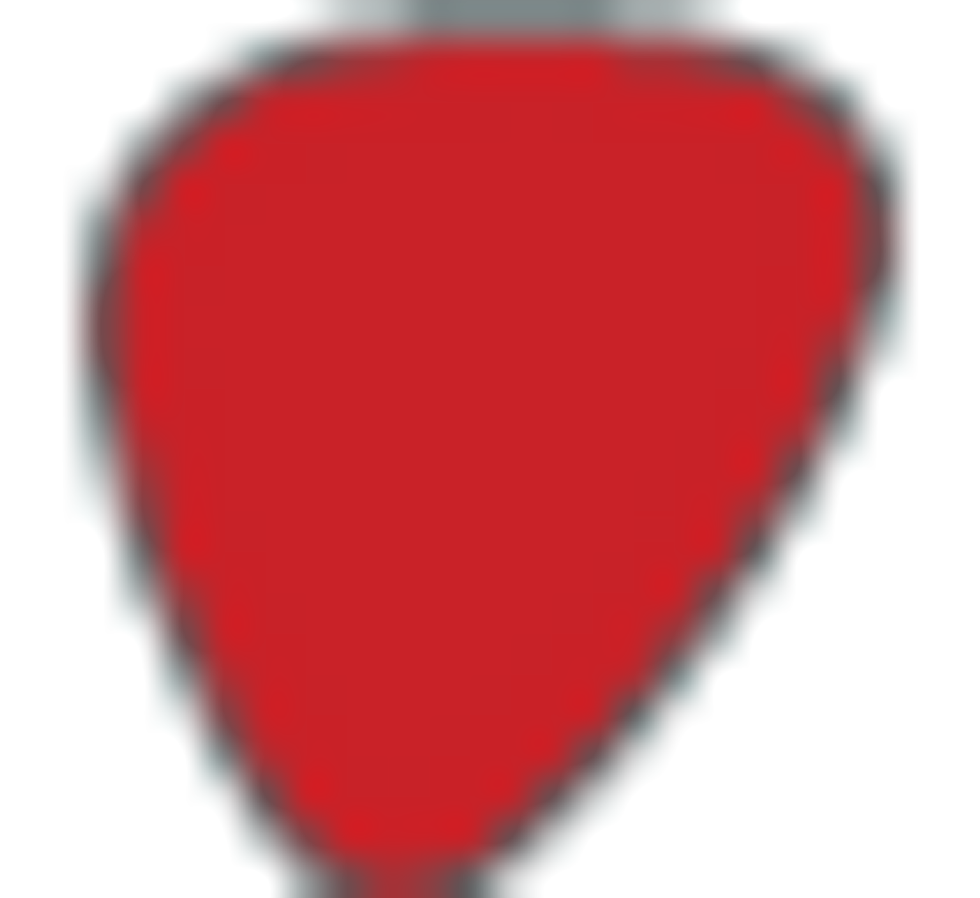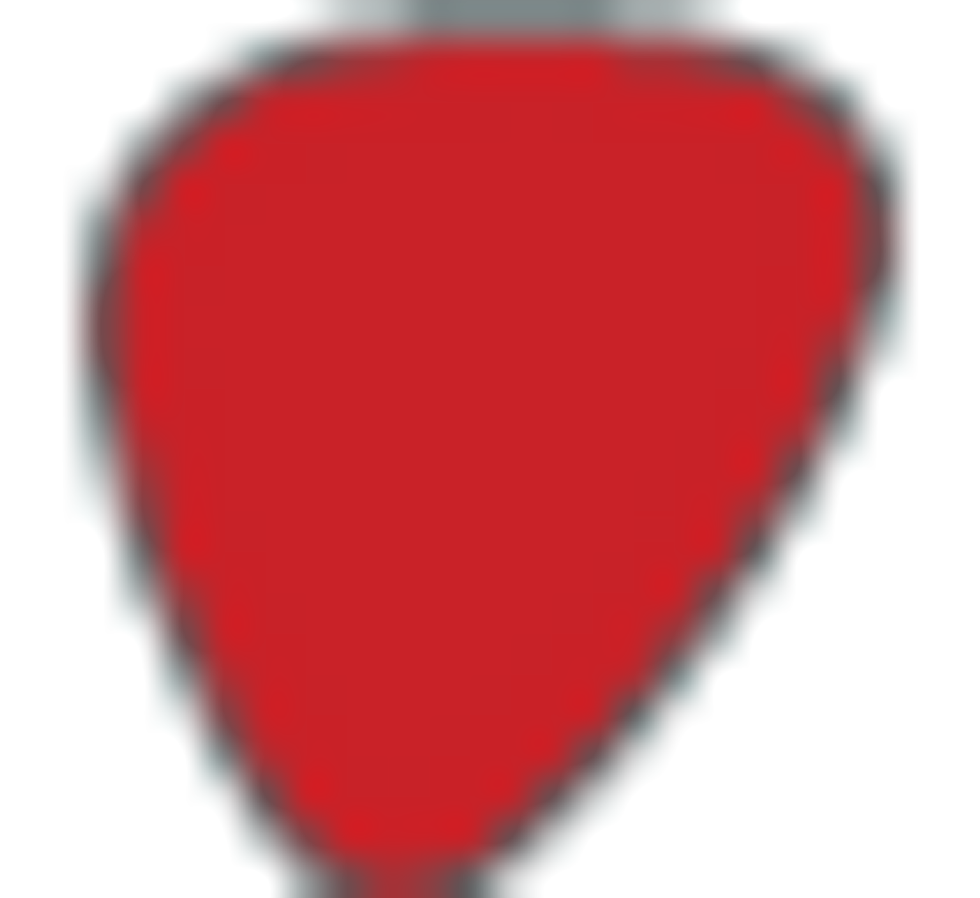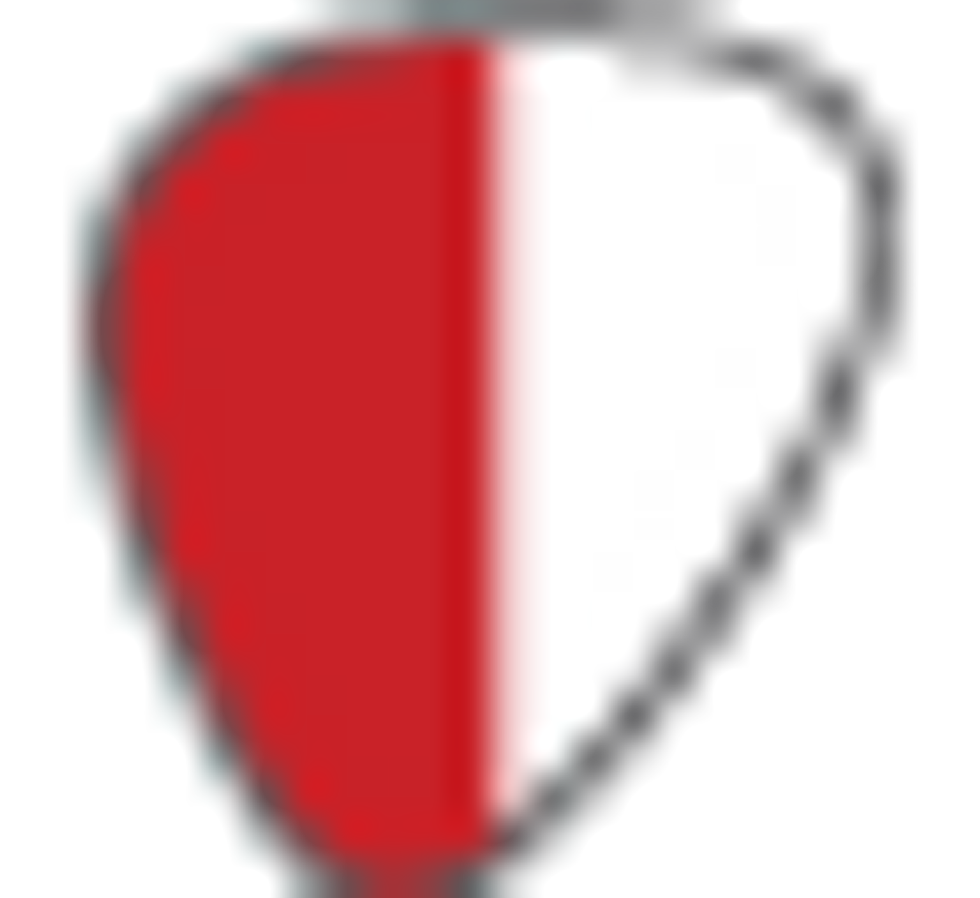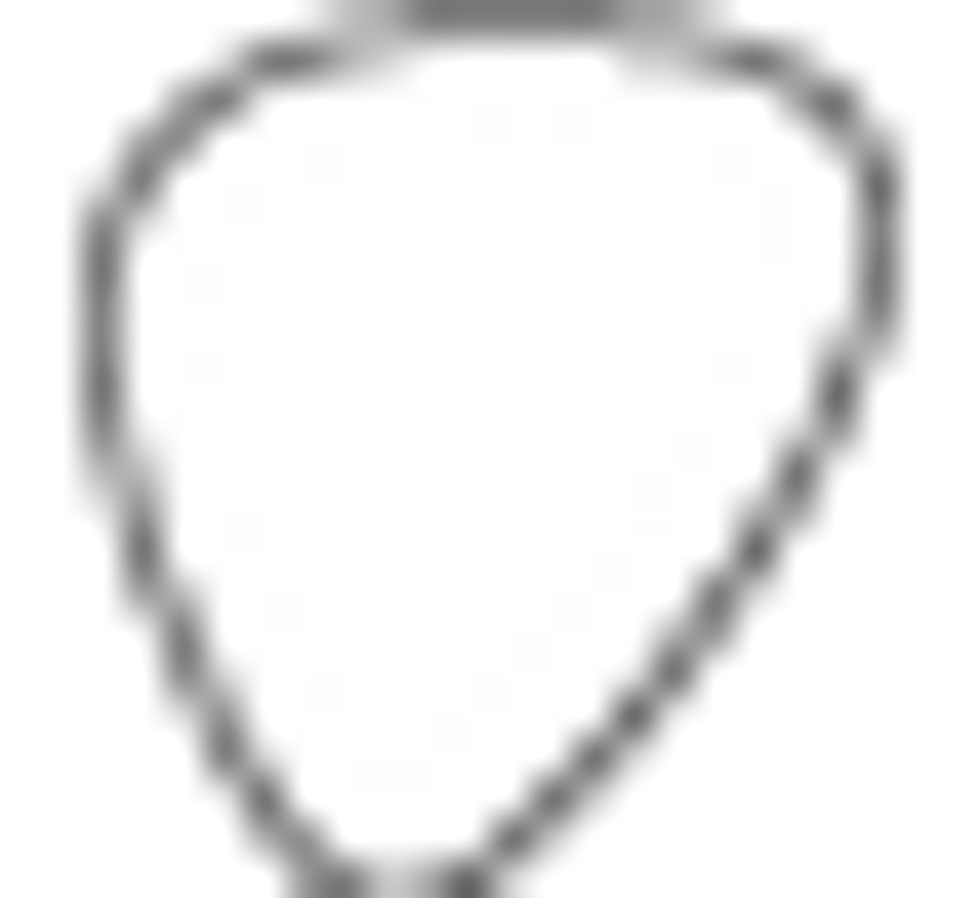 Street:
$399
Red Witch Pedals
redwitchpedals.com
Gateway to Gonzo
One of the most important qualities of any pitch tracking effect is its ability to accurately register the pitch of your instrument's signal. Some players want 100-percent perfect pitch tracking. Other players prefer the quirky, less-stable pitch tracking common with vintage analog synths. The Synthotron's tracking injects just enough of that vintage quirkiness while remaining musical. The pedal also has an internal trim pot that allows you to adjust the pitch tracking sensitivity.
Because the synth tones are generated by the pedal itself, pickup selection on your instrument will not impact the actual synth sound. Pickup selection does produce slight variation in pitch tracking though, though my Strat's single-coils tracked with ease, and my Gibson SG's meatier humbuckers tracked more reliably than single coils. In any case, the Synthotron's wet/dry control allows you to create an effect that blends in a subtle amount of square-wave buzz. Independent level controls for each of the two oscillators allow you to mix low and high octaves like you would with any flexible octave pedal.
The Verdict
The Synthotron packs a lot of analog synth power into a small package. Given its small size, the pedal's ability to perform dual-voice analog synthesis, tremolo, filtering, and sample-and-hold is impressive. The independent mixing controls give the player the ability to strap on their chef 's hat and adjust signals to taste. Analog-synth fans will appreciate the pure analog circuitry of both the pitch tracking circuits as well as the oscillators.
And when you're looking to step away from the synth, the Synthotron's filtering channel can be used independently for funky, envelope-filtering effects. All these tone permutations, plus each effect's ability to go from tame to unhinged, makes the Synthotron not just powerful, but practical and musical as well.