Taurus Amplification Introduces the Stomp-Head 5.CE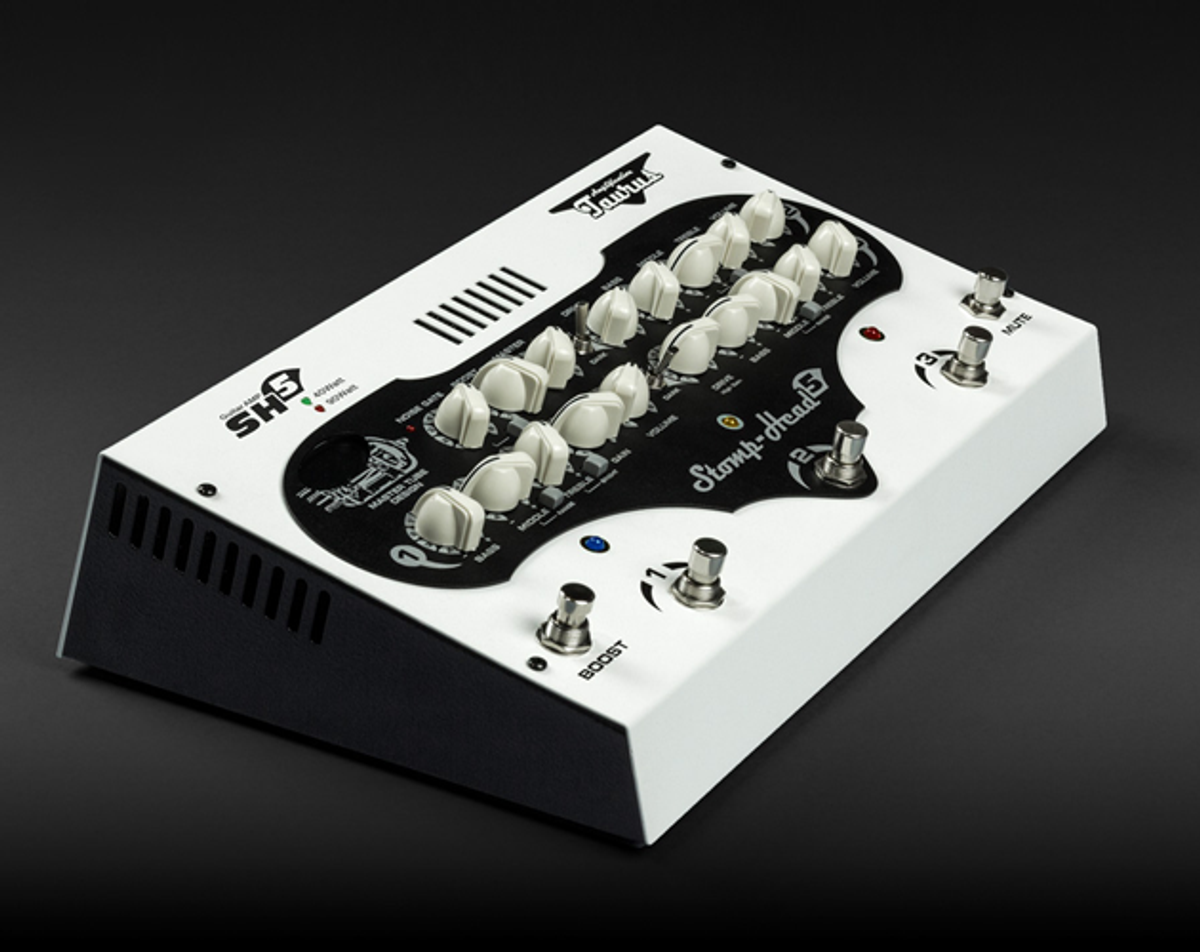 An ultra light, compact floor amplifier with integrated footswitches.
Sopot, Poland (March 3, 2016) -- March is the month of the long-awaited premiere of the newest model of guitar amp manufactured by Taurus Amplification. The Stomp-Head 5.CE (Custom Edition) had only been available as a special order. Due to a very warm reception and many positive reviews, company decided to deploy the amplifier into mass production.
As always, the gear with Taurus logo is attractive by both, unique compact design as well as a great range of sound creation possibilities.
This time Taurus is introducing a three-channel model. As a result the amp assures a whole range of sounds, from crystal clean, throughout classic drive up to heavy saturated high-gain distortion. It gives a guitarist almost unlimited freedom of instruments desired tone creation.
Thanks to the innovative technology MTD (Master Tube Design) the amp retains all key features of the tubes which determine the sound of high end guitar amps.
Features:
Power output - 90 Watt / 4ohm, 8ohm, 16ohm
Power brake to 40Watt
Speakers impedance auto detection
Based on Master Tube Design
Tubes: 12AX7
3 channels: clean, Classic lead, High Gain lead
5 footswitches: channel 1-2-3, boost, mute
1-clean channel controls: bass, middle, treble, gain, volume / switches: mid-range, bright
2-CLASSIC LEAD channel controls: DRIVE, BASS, MIDDLE, TREBLE, VOLUME / switches: MID-RANGE BRIGHT-DARK
3-HIGH GAIN LEAD channel controls: DRIVE, BASS, MIDDLE, TREBLE, VOLUME / switches: MID-RANGE, BRIGHT-DARK
MASTER channel contlols: NOISE GATE, BOOST, MASTER
Input GAIN (switch +6dB)
BOOST: fast access to two different volume levels
Serial effect loop
LINE OUTPUT with speaker simulation
The ability to send the linear signal with or without simulation or both at the same time
Input for external channel selector/controller
Mix-mode: all three of the amps channels can be mixed and used simultaneously
Power Output selector
Dimensions: [H x W x Dl] 90 x 330 x 205 mm
Weight: 2.65kg
Retail Price – 1197 EUR / US $1364
For more information:
Taurus Amplification