TronicalTune Launches Aftermarket Robotic Tuning Device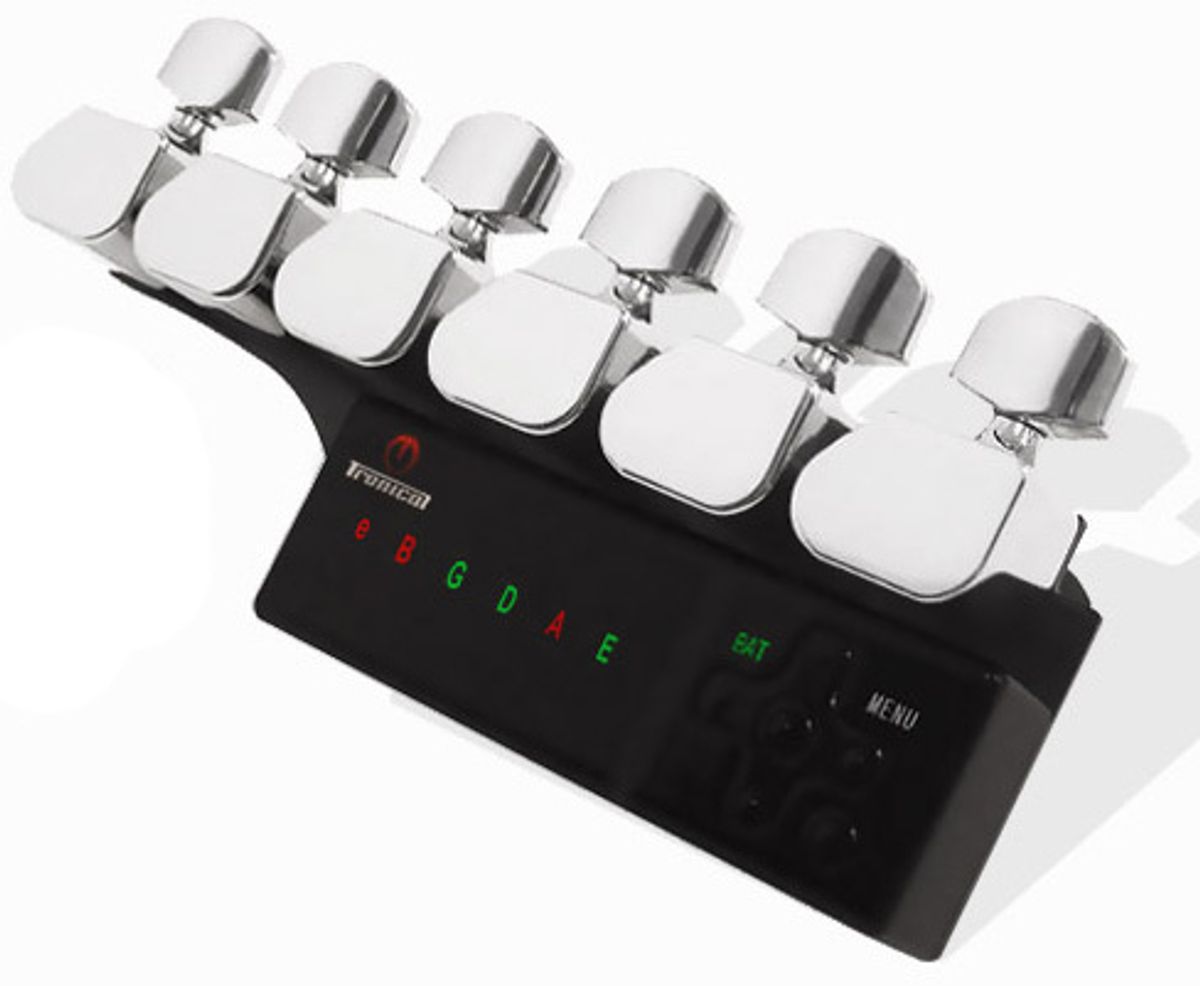 Available for guitar types by Fender, Gibson, Taylor, Yamaha, and more
Hamburg, Germany (April 9, 2013) -- Tronical has announced the world's first retrofit autonomous auto tune system, the TronicalTune. Created by Chris Adams, the designer behind Gibson's Robot Guitar auto-tuning system, the TronicalTune is essentially the same concept as Gibson's Min-ETune, but available for many different guitar models without modification. Currently, TronicalTune offers nine different types of tuners for electric and acoustic guitar to fit most Gibson and Fender guitars, along with Yamaha, Charvel, Taylor, Ibanez, and Epiphone models.
Features:
Multi-string tuning
Single-string tuning
Custom tuning
Reference tuning
12 factory presets
6 user presets
String up and down mode
Calibration mode
Accuracy mode
Robohead delay
Interference level
Battery level
Firmware version
Reset mode
According to Tronical, the rechargeable battery lasts up to 300 tunings and at its highest accuracy level, the TronicalTune tunes within +/- 1 cent. Each system costs $349, and tronical also sells replacement battery packs, tuning heads, and mroe on their website.
For more information:
Tronical