Top 10 Hooked Videos of 2021
Paul Gilbert on Zep, Samantha Fish on Tom Petty, Marty Friedman on Sabbath, and more players share stories of how and when the guitar rocked their worlds.
---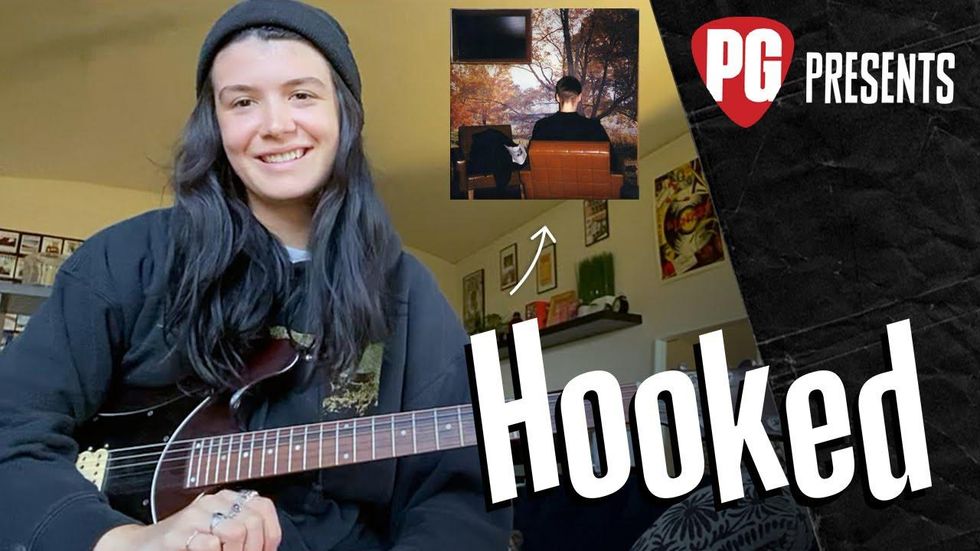 Premier Guitar
How a fateful ride to school opened this riot grrrl punker's eyes to a life beyond the power chord.
---
Premier Guitar
The instrumental phenom "blames" Randy Rhoads' pyrotechnics and the iconic music video for sparking his move to electric guitar.
Premier Guitar
Testament's shredder recollects how EVH's swinging, sneering ripper redirected him down the path of a hard-rock lead guitarist.
---
Premier Guitar
The Aussie indie rocker connects how being raised on a healthy diet of Zep—including her father performing in a cover band—influenced her to combine gentle folk stylings with the need to rock.
---
Premier Guitar
NOFX 's comedic leader and low-end anchor recalls the ripping bass line that motivated him to be a better player.
---
Premier Guitar
Find out why Jimmy Page's playing saved the Alter Bridge frontman and Slash collaborator from a life of selling shoes like Al Bundy.
---
Premier Guitar
The MCR rocker remembers being sucked into Greg Ginn's diagonal riffs from a friend's mixtape and retells creeping out the punk-rock legend.
---
Premier Guitar
The blues-rock star revisits the American storyteller's song that spoke to her as budding songwriter and showed her the magic of layering and mixing memorable guitar parts.
---
Premier Guitar
The former Megadeth lead guitarist and shredmeister remembers being dumbstruck by Tony Iommi's imposing sound.
---
Premier Guitar
The Mr. Big shred hero vividly recalls "the best day of his guitar existence" and illustrates how the whole body needs to work in unison to match Pagey's vibrato.
---