Paul Gilbert's Shred School Is in Session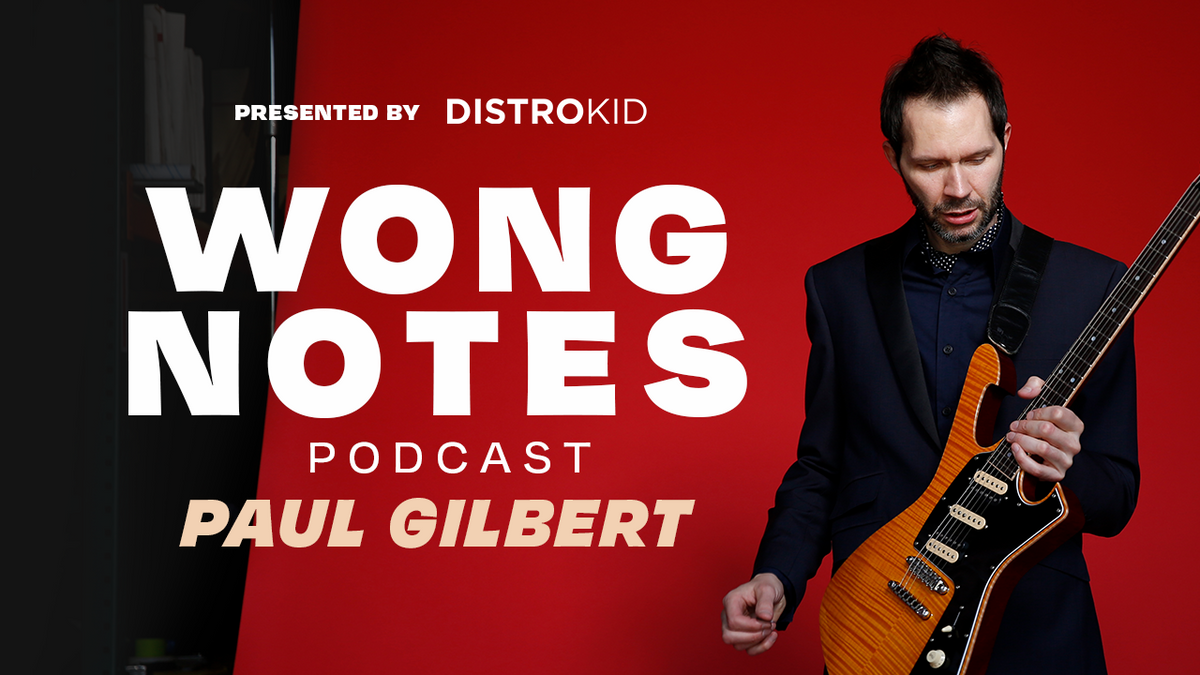 Hear professor Paul go deep on EVH's moves and play some of the maestro's classic riffs.
---
Paul Gilbert Knows Every Van Halen Song | Wong Notes Podcast
Paul Gilbert on the Magic of Eddie Van Halen
Cory Wong: I have heard a rumor that you can play basically any Van Halen, like if somebody calls you up and was like, "Paul, we're doing a Van Halen set down at the Forum tonight. We need somebody to play. Here's the set list." You'd just be able to show up, like yeah what time? Like, oh yeah I can't make rehearsal, but no problem, I got it. Is this true? Can you do this? Can you play every Van Halen tune?
Paul Gilbert: As I get older, I forget more and more, but that was my training ground as a kid. Those records would come out and I would just try to learn everything. Now, I should say that the solos I never even attempted, because first of all, I could tell the spirit of it. You go hear Eddie play it, he wouldn't play it the same way. It was more like amazing freak out in B minor, and a couple signature things you want to grab. But overall, it was more just the spirit of it, but the rhythm parts I would try to get. And it was funny, later I would realize, like my fingering got different. But yeah, overall... Well, name one.
Cory: "Ain't Talkin' Bout Love"
[Paul rips through a chorus and solos on it.]
Cory: You tuned it down with a peg, dude.
Paul: Well, I wasn't playing a guitar with a whammy.
Cory: Okay, "Somebody Get Me a Doctor.
Paul: I love that song. I teach that a lot at my online school, so I know that one. Now this is the magic of Eddie because he goes chick-a and then it has this really clean transition to the note. So, it's chick-a note, and there's no blur. Everybody blurs that and it's like. And the same thing in "You Really Got Me." That's the magical part, that. So if you can clean that up, you're golden. And then "Somebody Get Me a Doctor" has got the same thing. Michael Anthony. (singing)... I don't know if I can do the Roth part (singing). That's the solo with the volume part. That's all in there, but It's fading.