Paul Gilbert Grabs a 6-String to Analyze Van Halen II Cut by Cut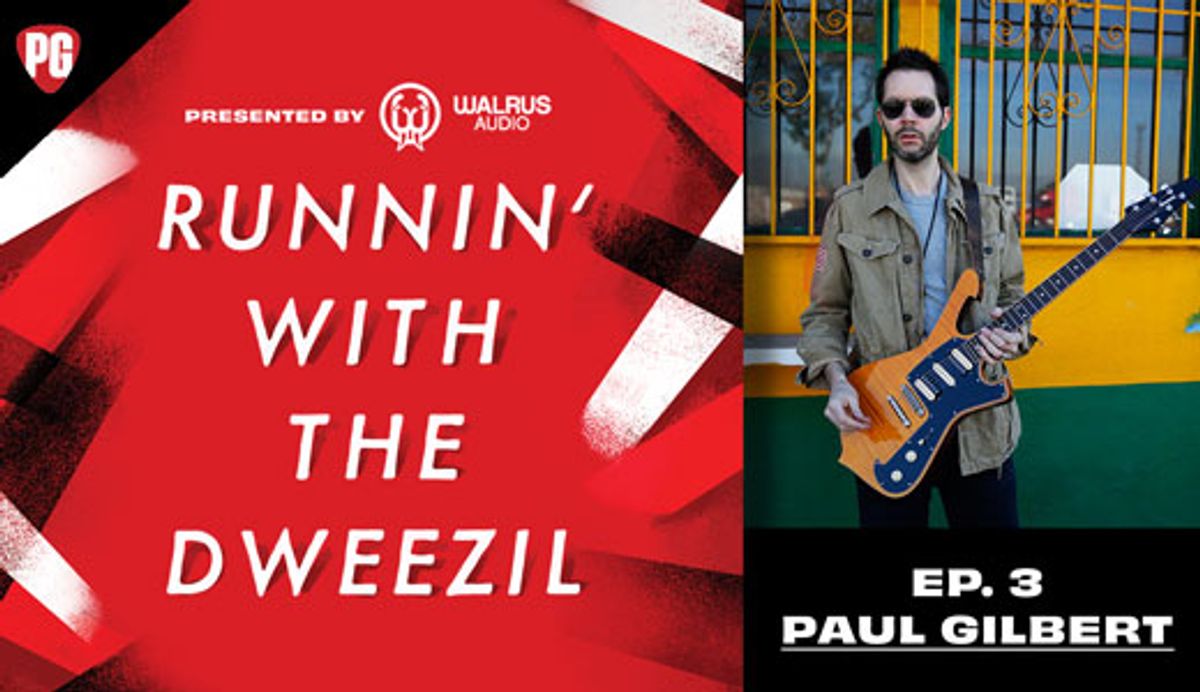 The shred master talks about how EVH ignited his playing, and his latest hobby: playing David Lee Roth's vocal lines on guitar.
---
The 30-episode podcast will be available exclusively through dweezilzappa.com and packages will include listening parties, Q&A sessions, "Brown Sound" bonus episodes, custom Axe-FX, Helix, and Kemper presets, a 1-year subscription to Premier Guitar, and much more.
A portion of the proceeds will go to benefit Mr. Holland's Opus Foundation and Feeding America.
Presented by Walrus Audio