Visual Sound Announces the V3 Tap Delay, Time Bandit, and the Pure Tone Buffer
Spring Hill, TN (Jan 13, 2012) -- Visual Sound is presenting the V3 Dual Tap Delay''s little brother, the V3 Visual Sound Tap Delay. At less than half the size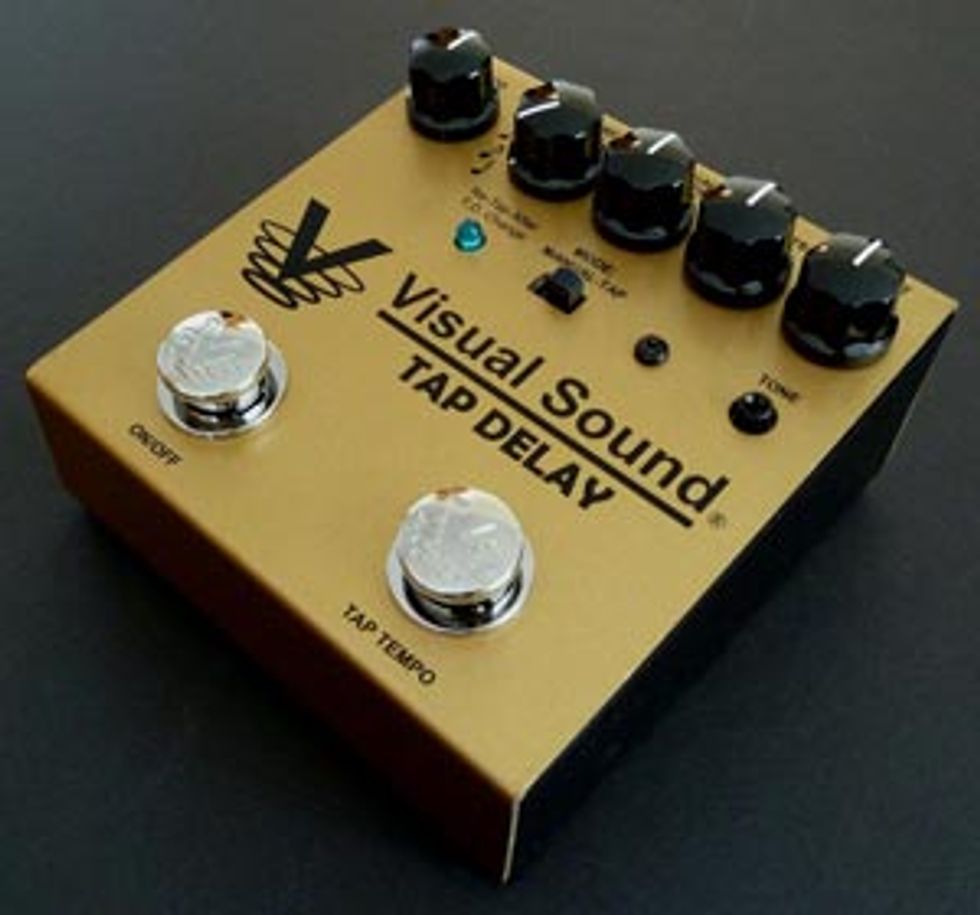 Spring Hill, TN (Jan 13, 2012) -- Visual Sound is presenting the V3 Dual Tap Delay's little brother, the V3 Visual Sound Tap Delay. At less than half the size of the Dual Tap Delay, the new V3 Tap Delay has all the great tone and features of channel 2 of the DTD, yet it can fit on even the most cramped pedal board. Like it's big brother, the Tap Delay features a tone control for darkening your echo, and a modulation knob to add a bit of chorus to your repeats. Half the size, all the tone.
Street Price:  $169.95
The new Time Bandit from Visual Sound controls your tap tempo delay pedal with a click track, dials it in with a BPM generator, and will work with just about any delay pedal that has an "external tap tempo" jack.  Whether you have the Visual Sound Dual Tap Delay, a Boss DD-5, or one of many other delay pedals, the Time Bandit will allow you to be in sync with a click track without tapping.  If you prefer to dial in the Beats Per Minute, the Time Bandit has a large knob that will allow you to dial it in by hand or foot and see the BPM on the LED display.
Street Price:  $99.95
Visual Sound's Pure Tone is back.  The buffer that is in all Visual Sound pedals is now available in a new, tiny, Custom Shop package.  Put it first in the chain of effects, plug in your input and output cables and a 9V power supply (like the 1 SPOT...), and your guitar will sound like it's plugged directly into your amp with a short cord. Eliminates cable capacitance and tone sucking.
Street Price:  $49.95
For more information:
www.visualsound.net