Stompboxtober 2023 Day #27 -  J. Rockett Audio
You could WIN an Archer from J. Rockett Audio in today's Stompboxtober giveaway! Enter here:
---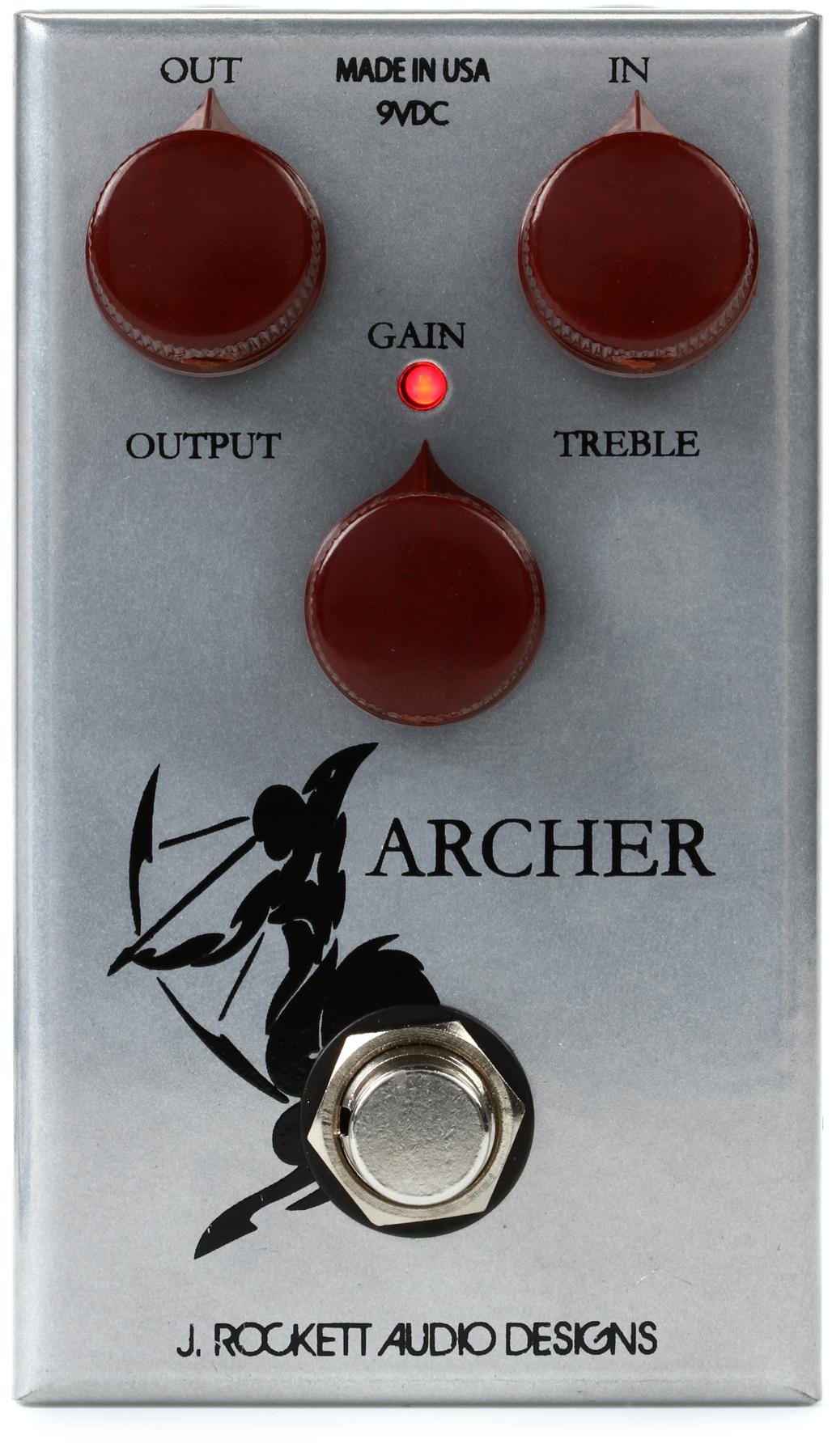 The J. Rockett Archer is a high-headroom, "transparent" overdrive pedal packing coveted K-style harmonic saturation and plenty of clean output. Archer's touch-preserving headroom and endless amp-pushing boost are the results of an internal charge pump that boosts its 9-volt operating voltage (battery or PSU) up to 18 volts. Reining in Archer's interactive Gain and Treble controls yields a hard-won mid-gain crunch and velvety-smooth Gilmour lead tones. Whatever your gear, Archer remains extremely organic, responsive, and versatile — so whether you play singles and combos or humbuckers and stacks, the J. Rockett Archer plays nicely with all your guitars and amps.
J. Rockett Audio Designs