Guitarist Billy Gibbons' and bassist Dusty Hill's toys can be summed up by three Bs: bold, Bolin-made, and because they said so.
Billy Gibbons' effects rack includes three loops for this tour: an MXR Octavio, an MXR Carbon Copy, and a Boss SE-70. The Octavio is for the solos on "Chartreuse," "Foxy Lady," and "Stages." The Carbon Copy, set for a quick slapback, is used on several solos this year. "It's a big year for slap," says tech Elwood Francis.
The Tech 21 Midi Mouse changes the settings on the DigiTech MEQ 28. All the MEQs are modded by David Ferringer. "He has them running smooth, as they're old units and aren't so road-friendly," says Francis. "He keeps them freshly capped, secures and replaces the transformers—and who knows what else he does? He's like a wizard or something."
Francis says the slap setting was recently moved to the SE-70, and a Rainger FX Dr. Freakenstein fuzz is now used for the "Chartreuse" solos. Gibbons is always looking for ways to expand the sound of the electric guitar. "Details are huge in Billy's world, and his ears are incredible," says Francis. "He can tell you when the battery in the wireless drops a volt. I've tested him on it, he actually can hear this! I feel like I'm working for Bill Monroe at times. The good thing is his ability to communicate. He can tell you in detail what he wants, so it's just a matter of getting it done. So when he comes to me saying he wants to string 13 Fuzz Faces together and see what it sounds like, I say, 'Why just 13?'"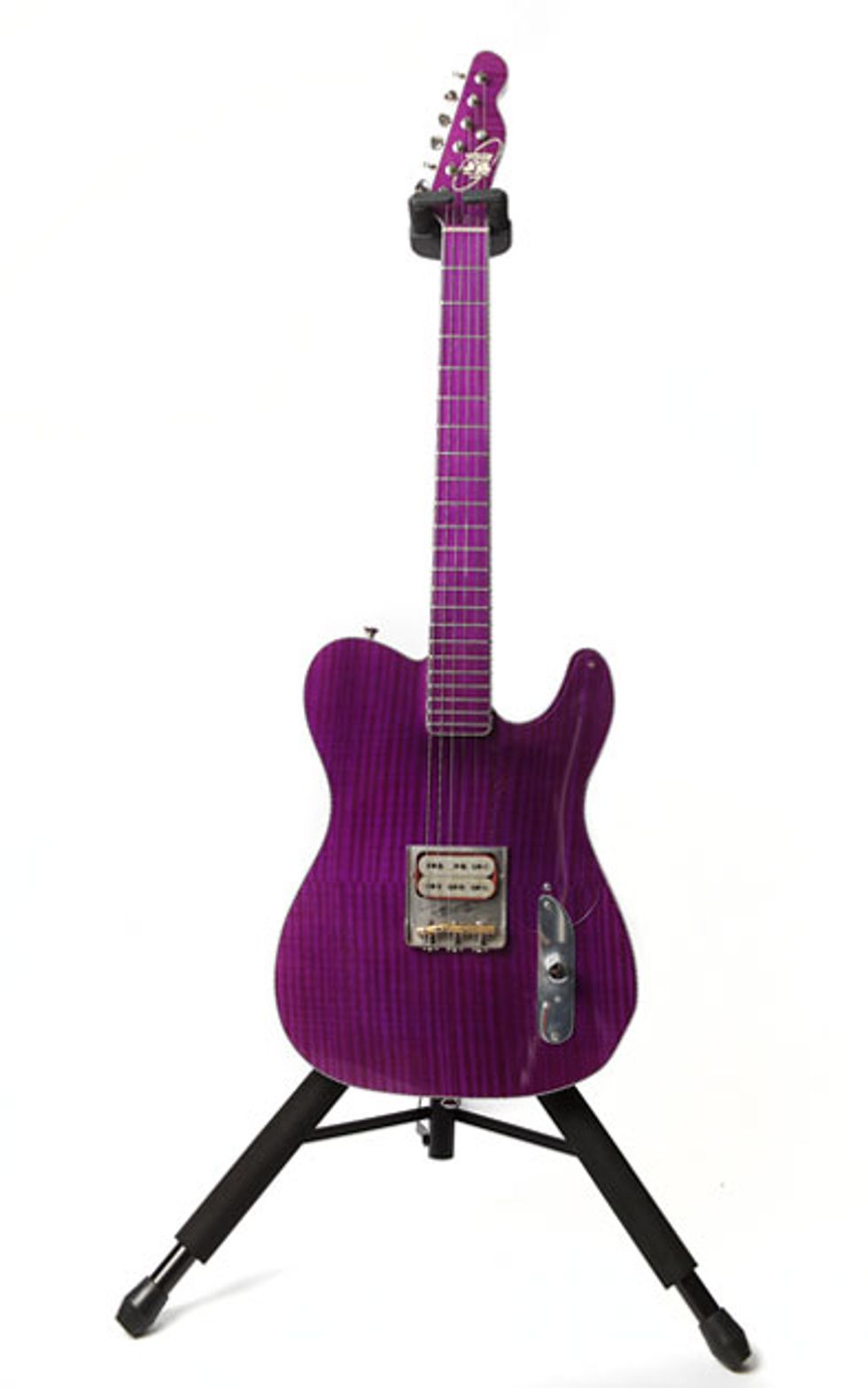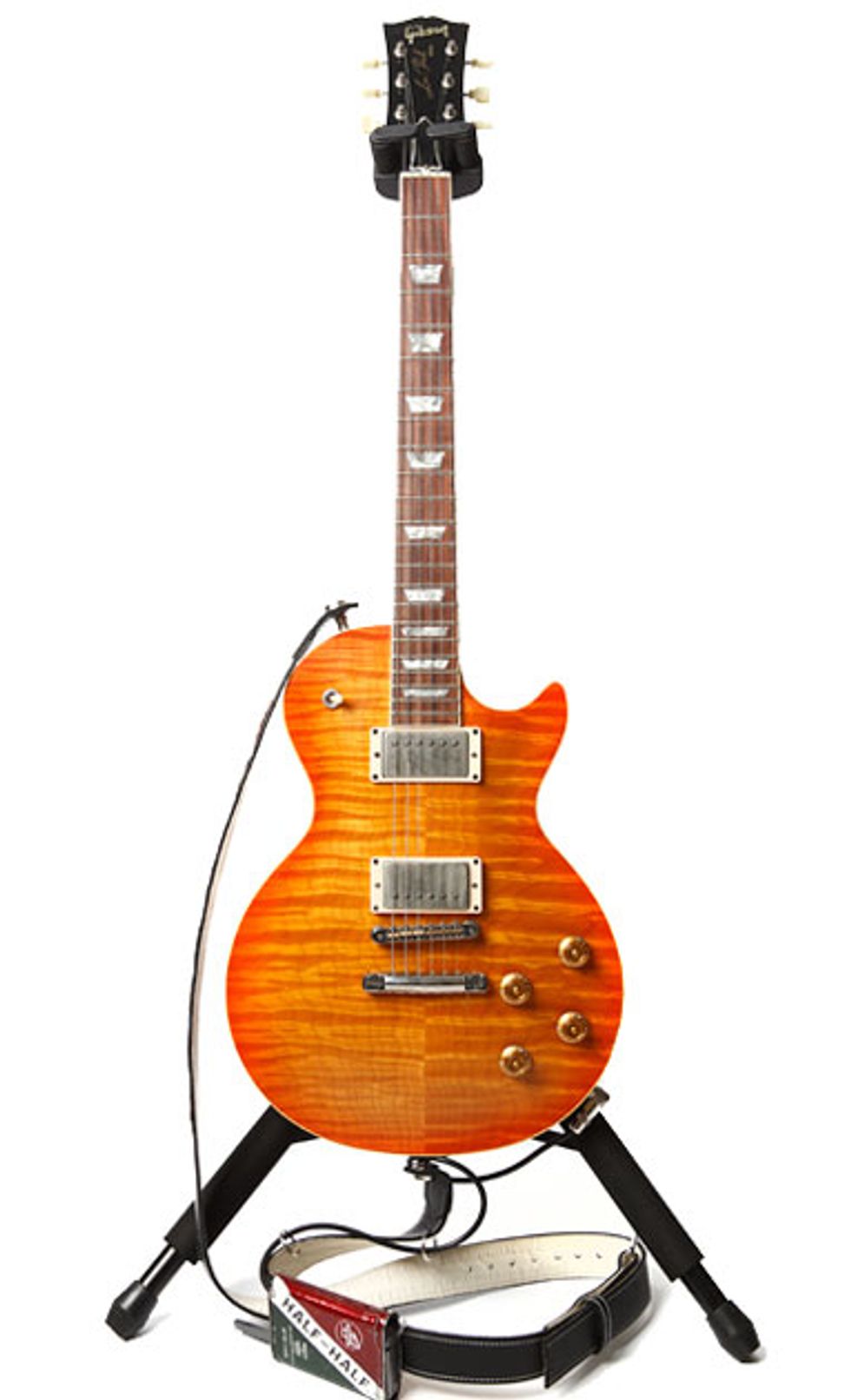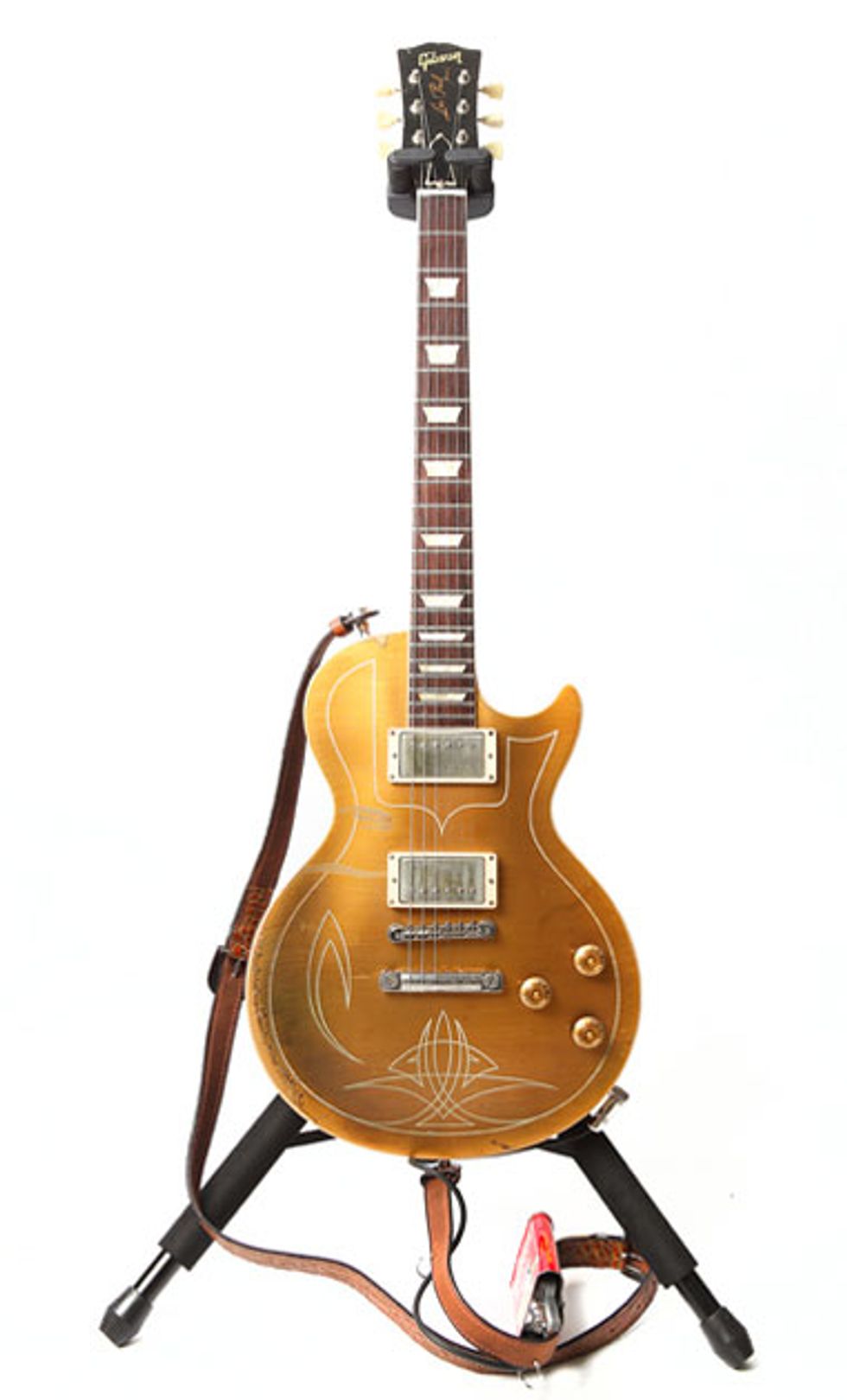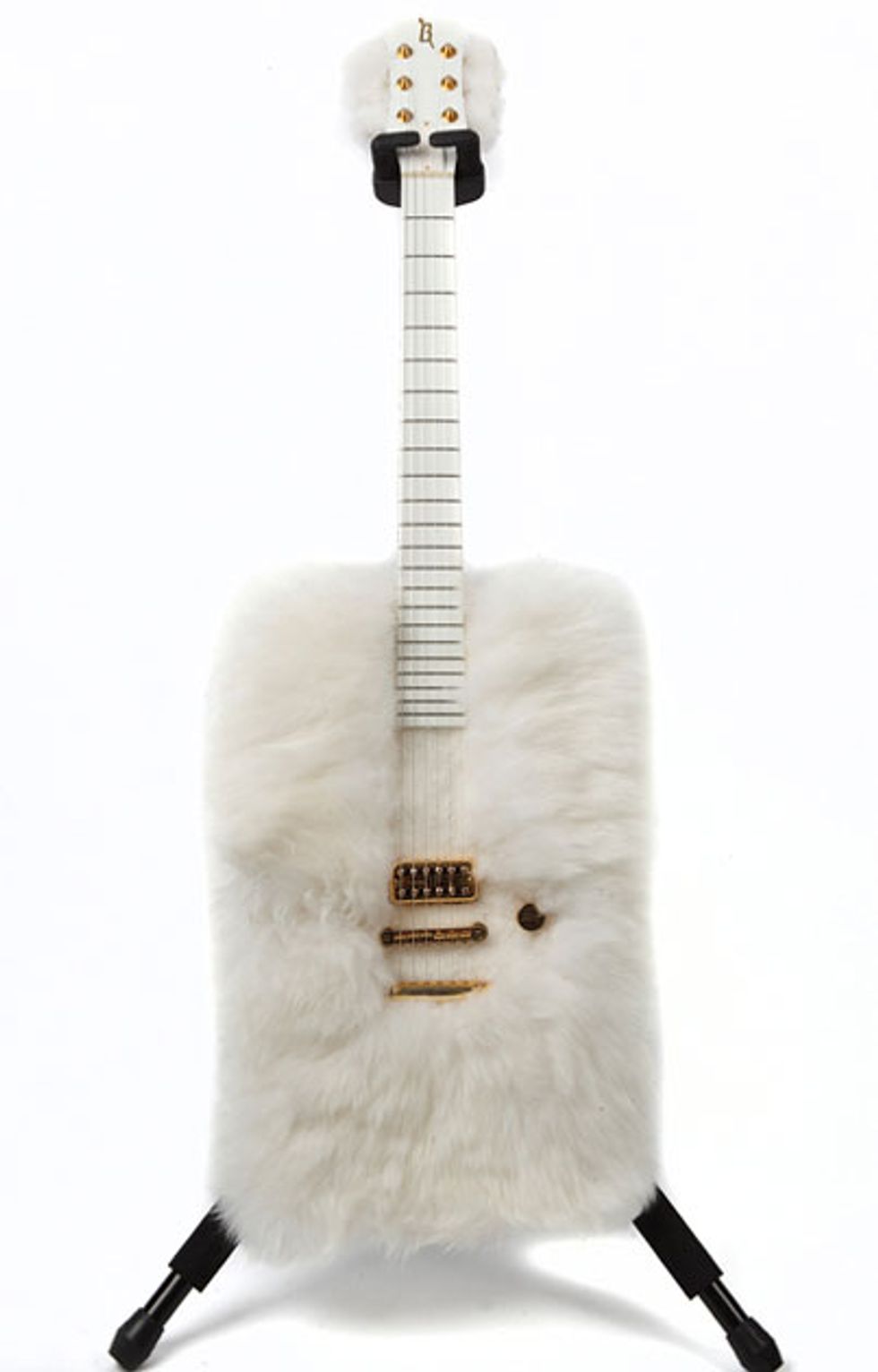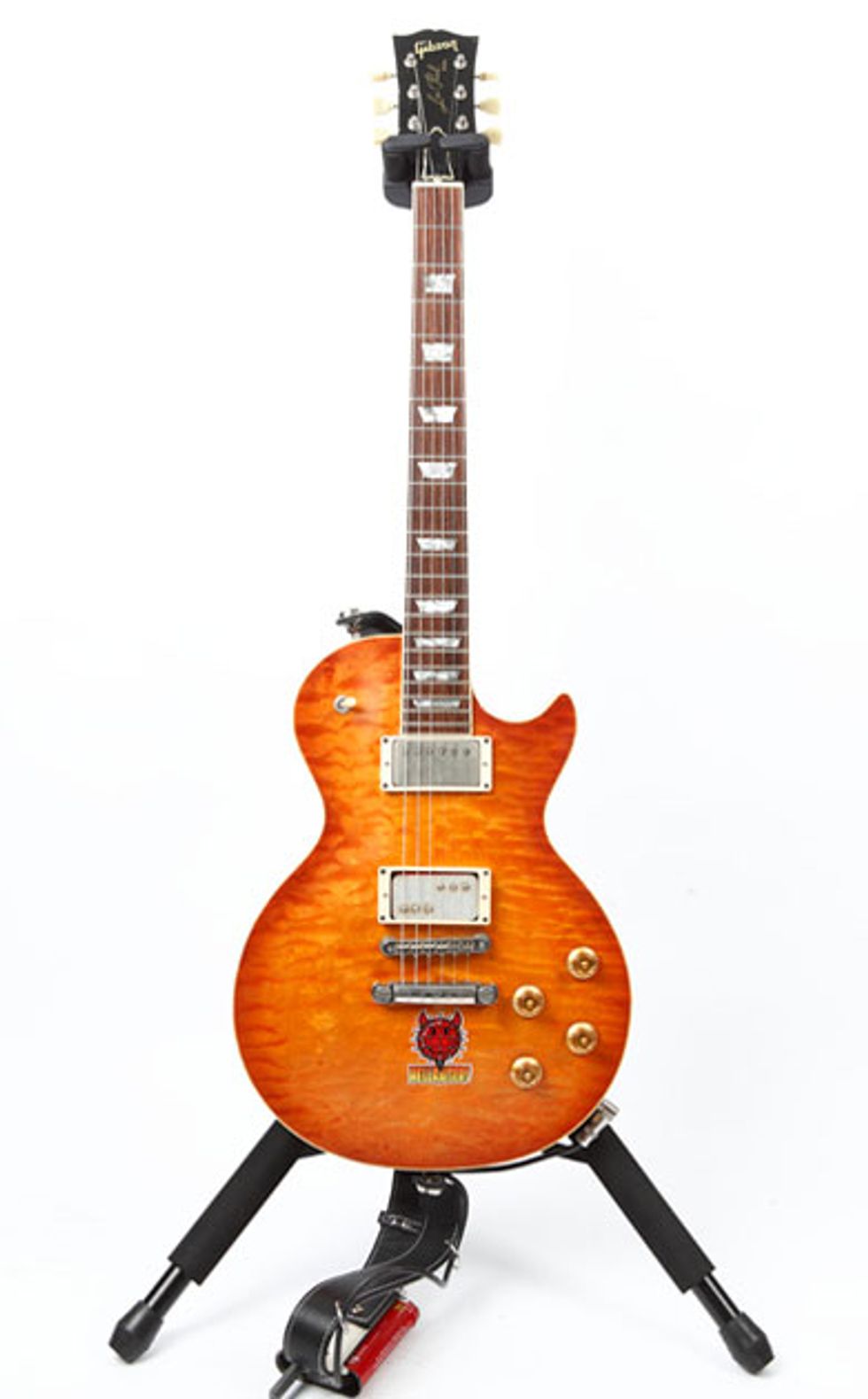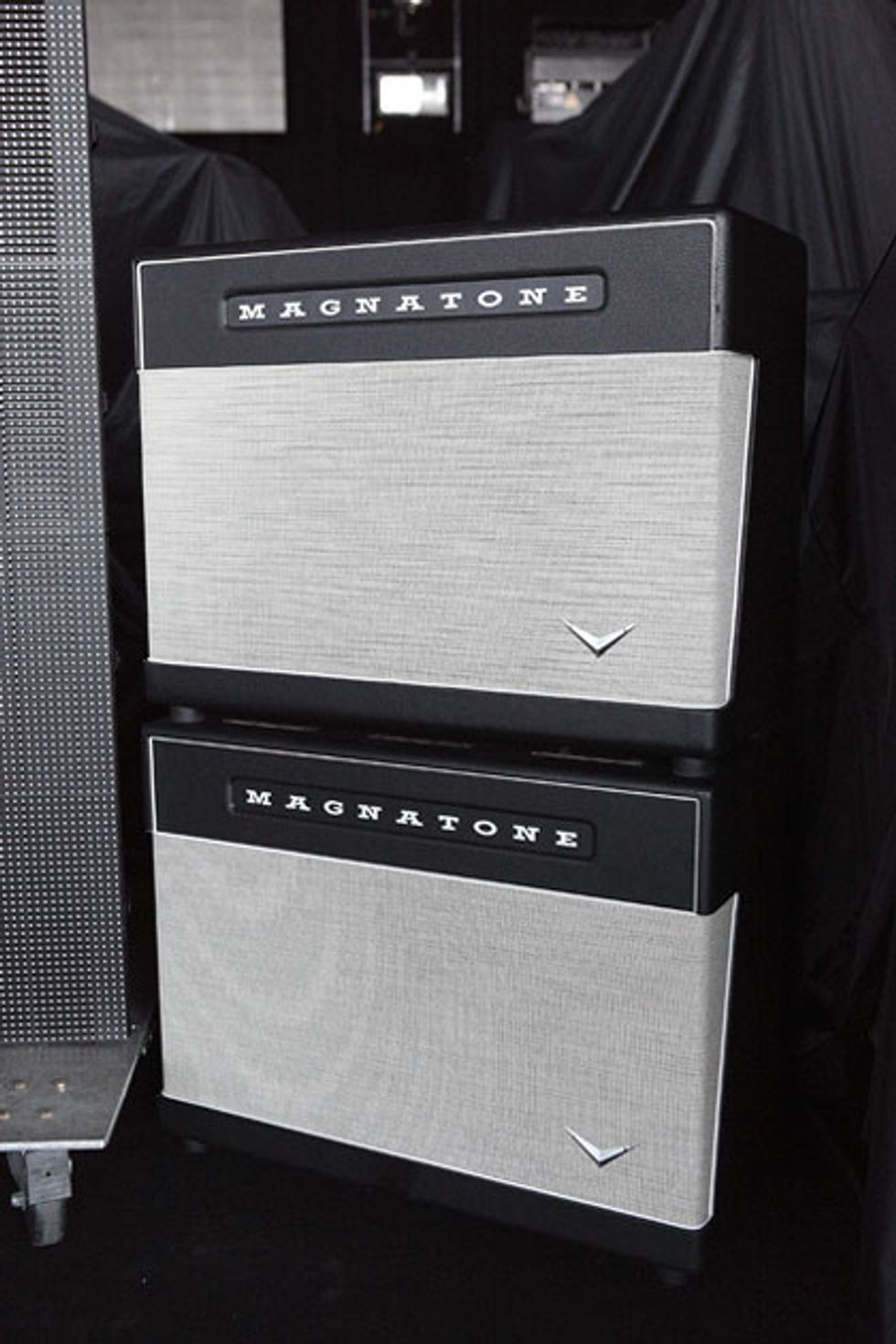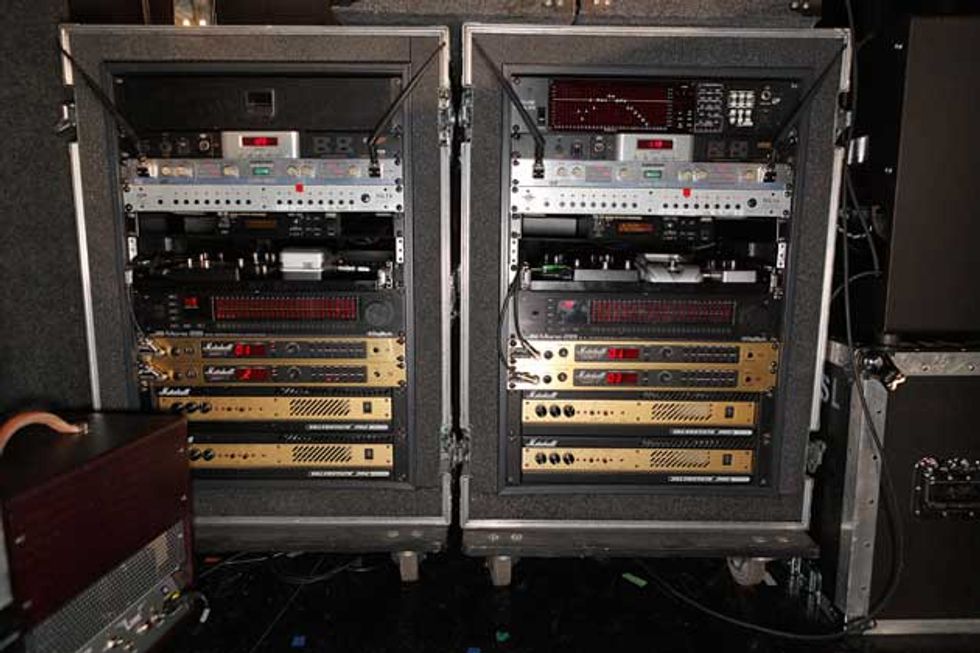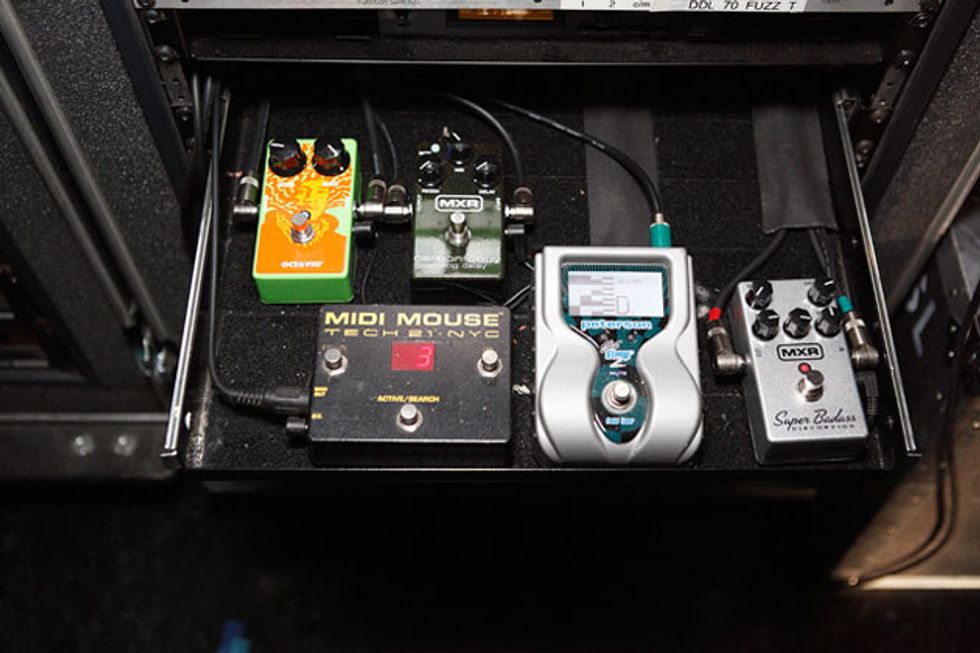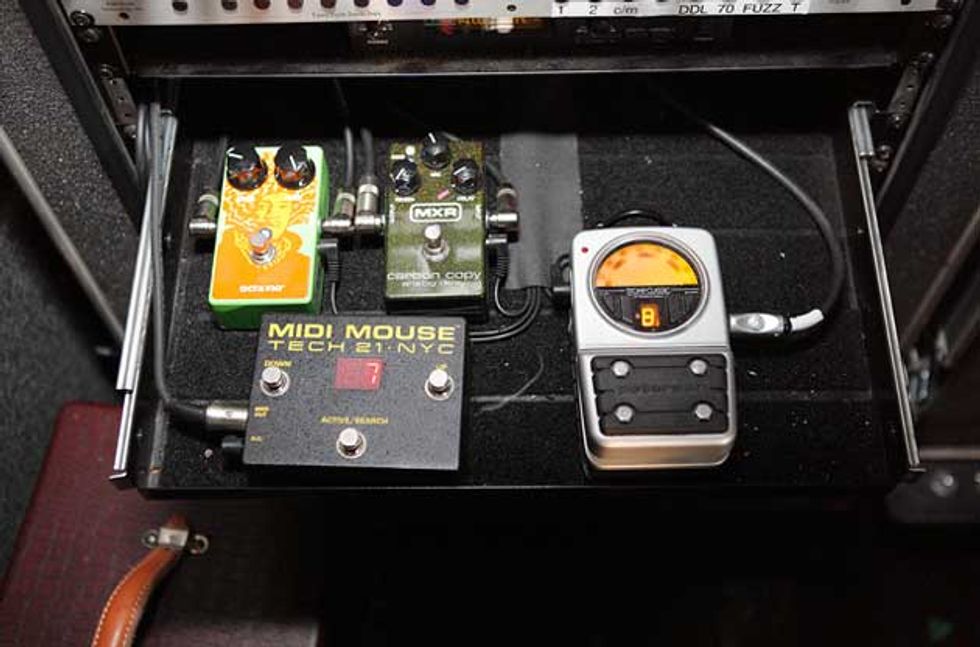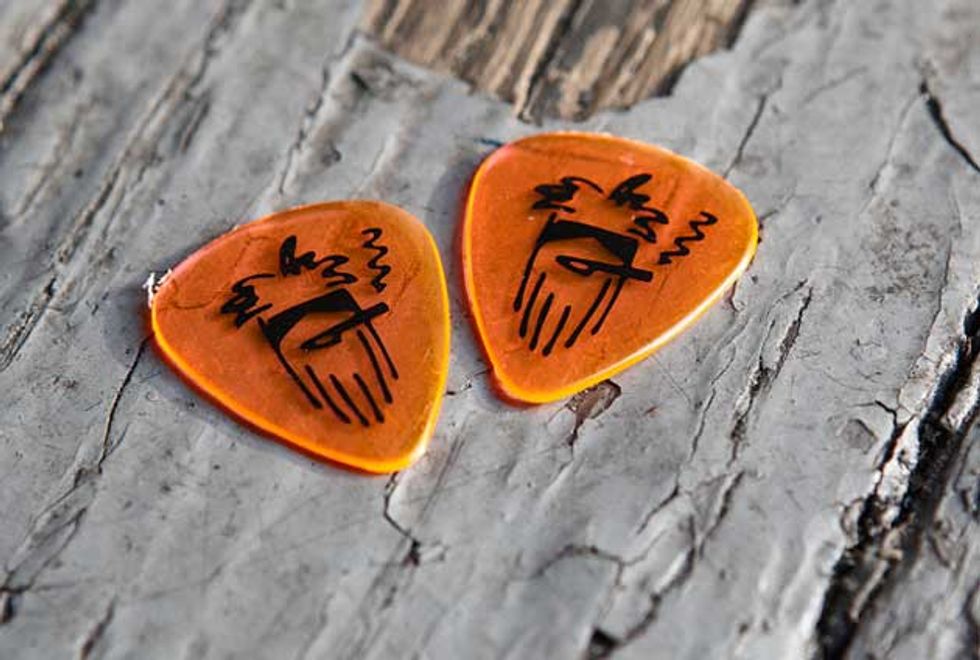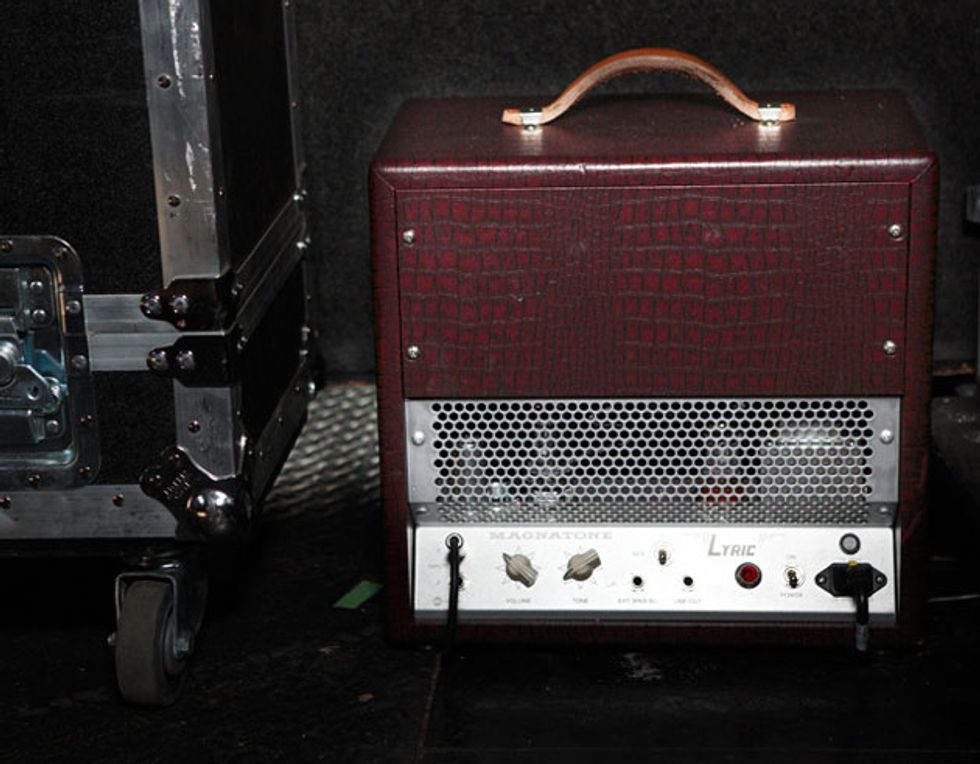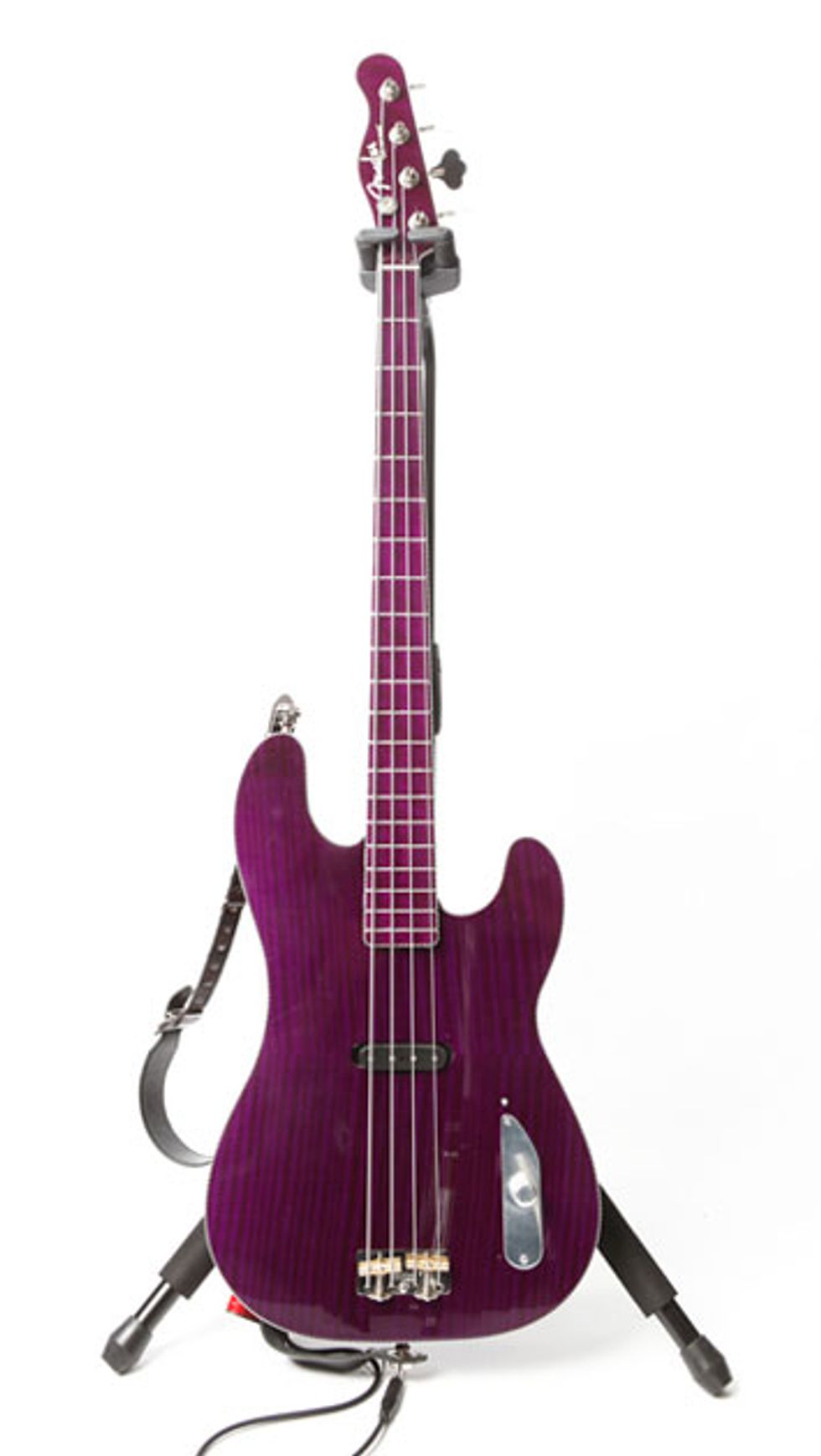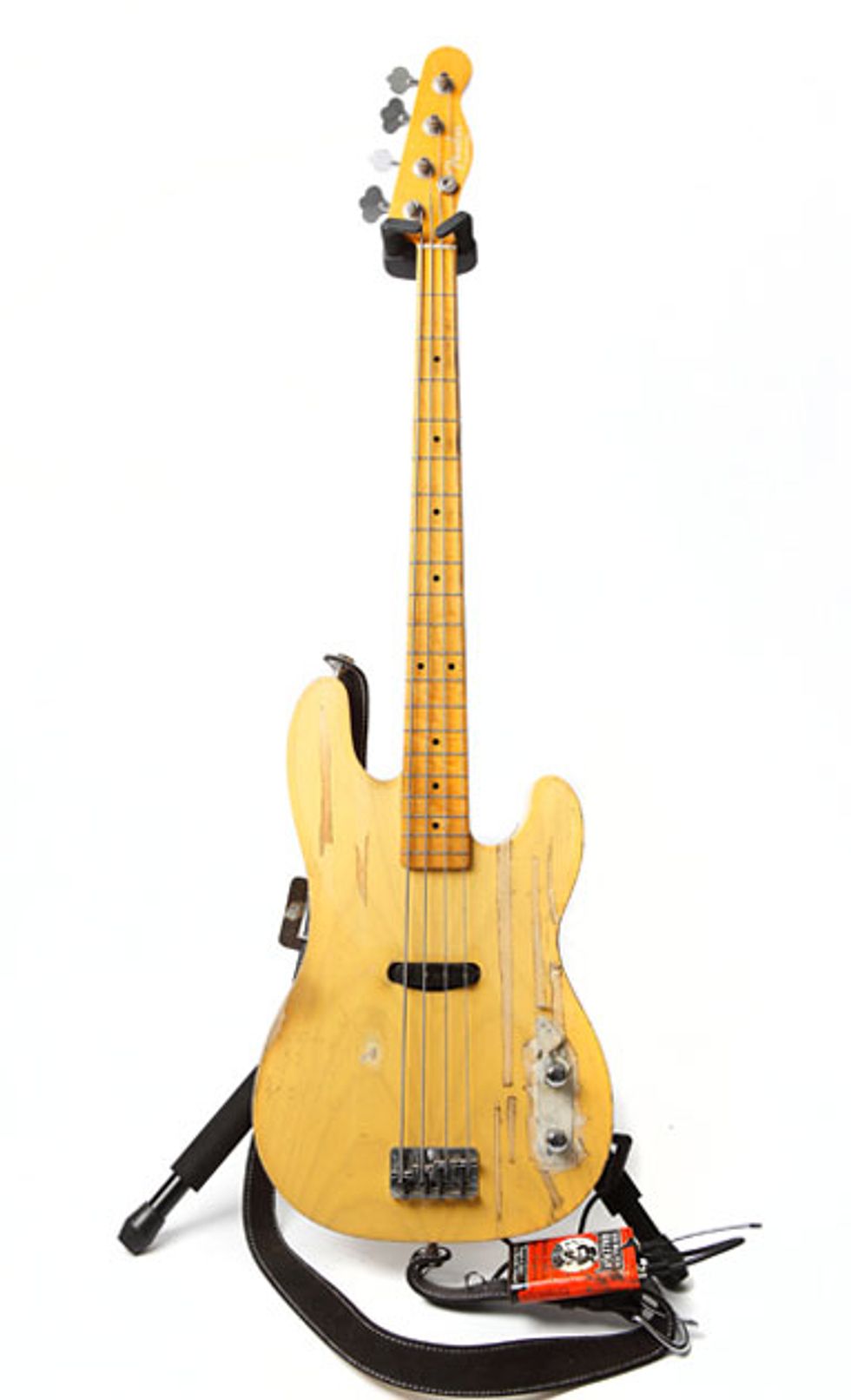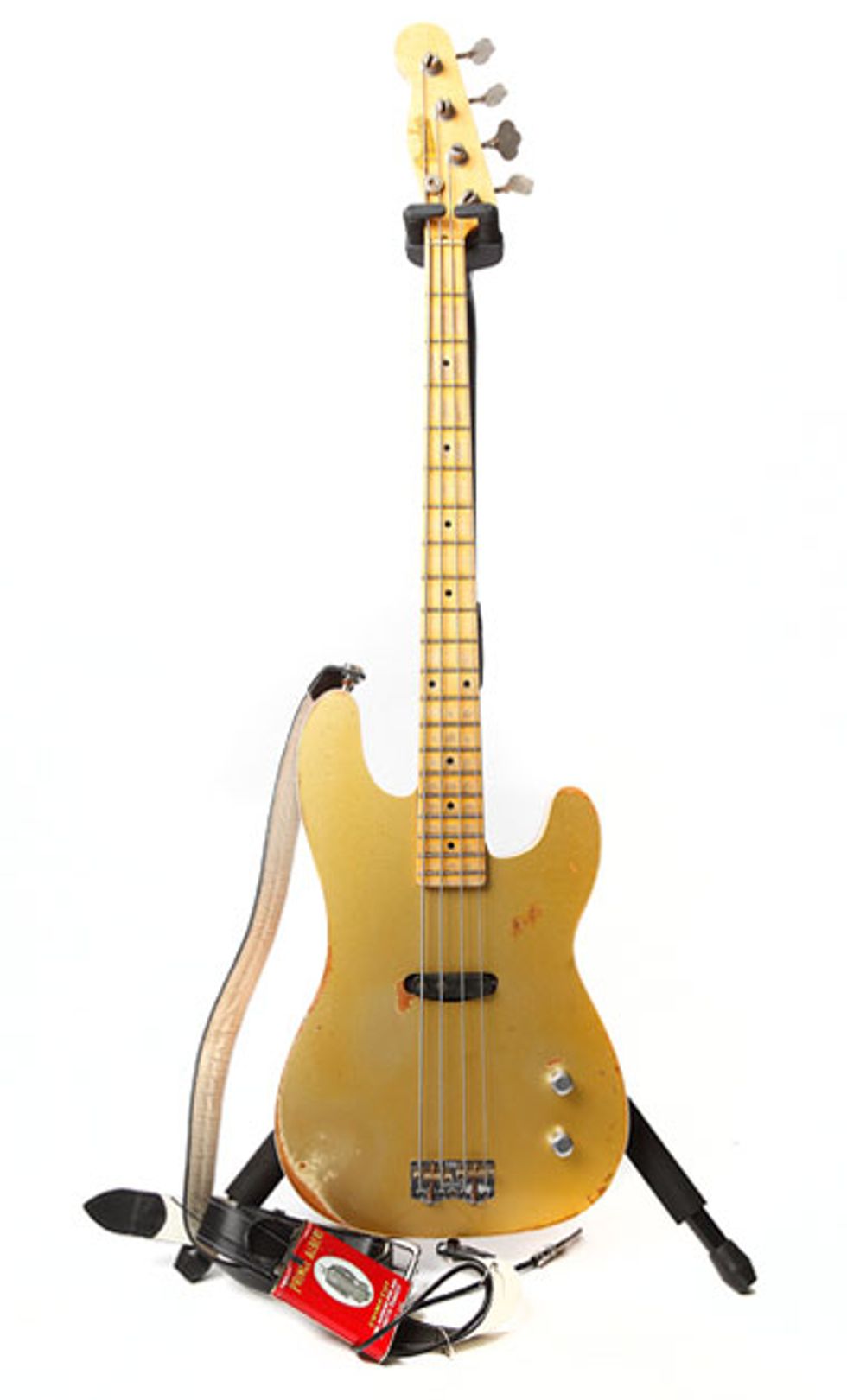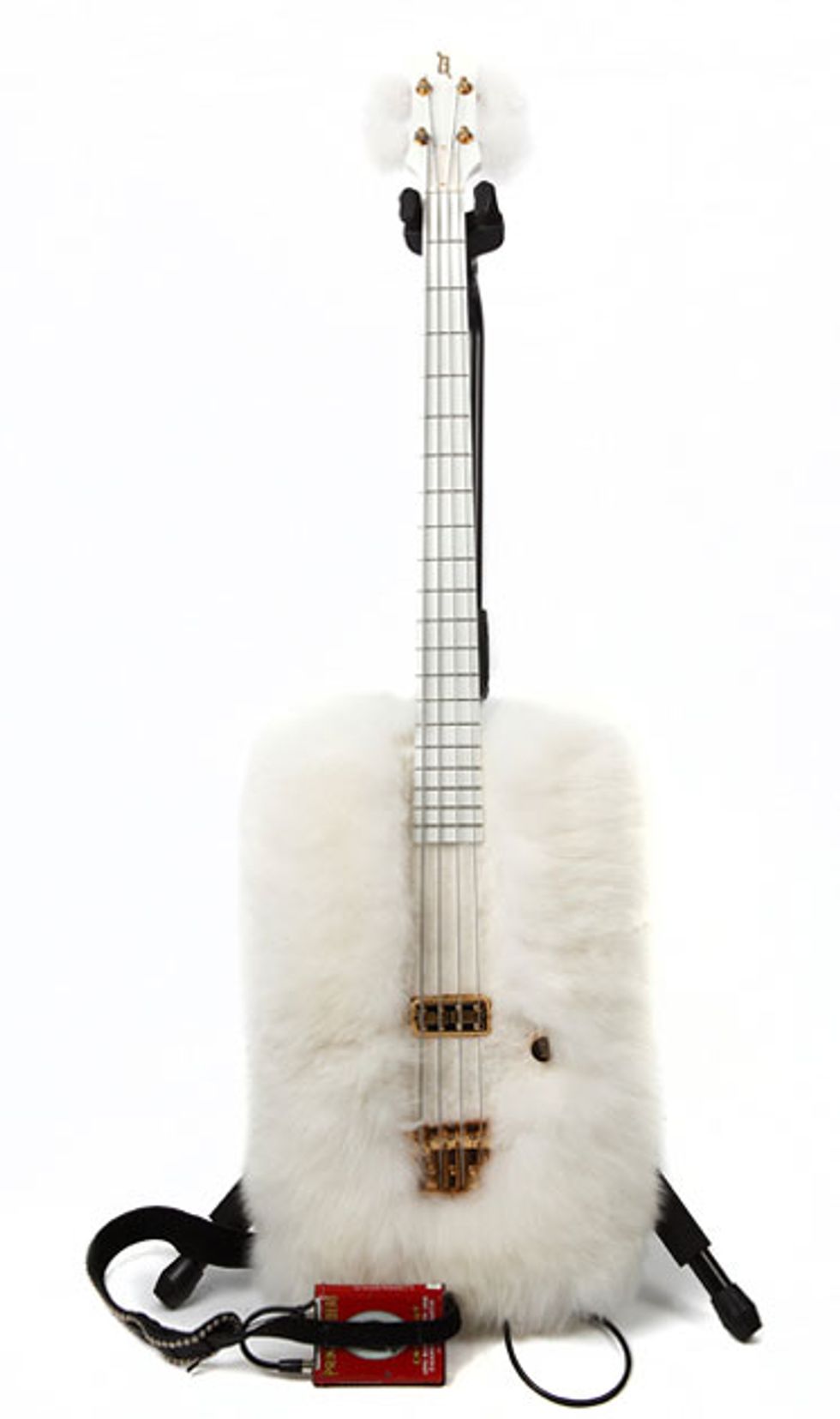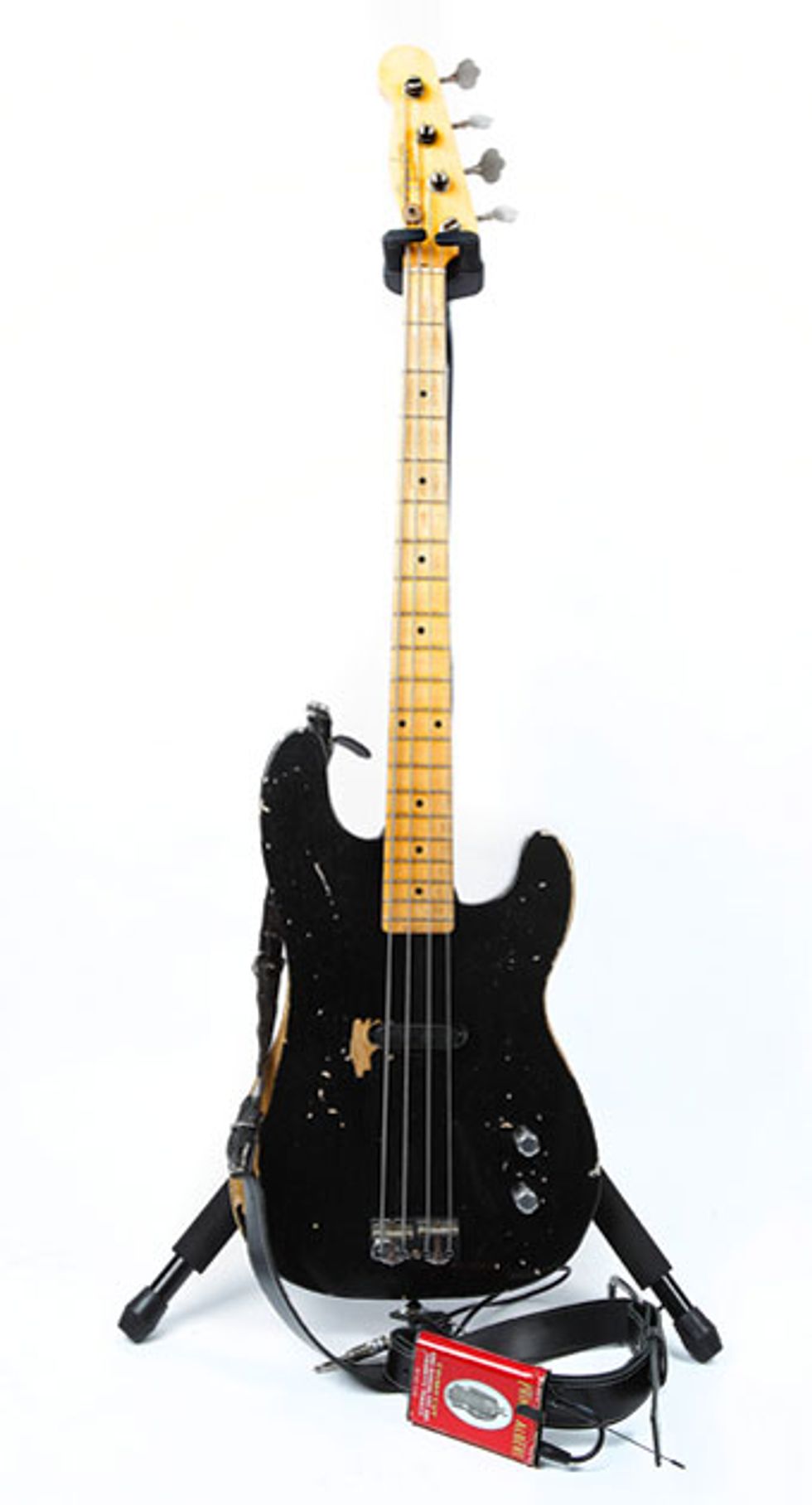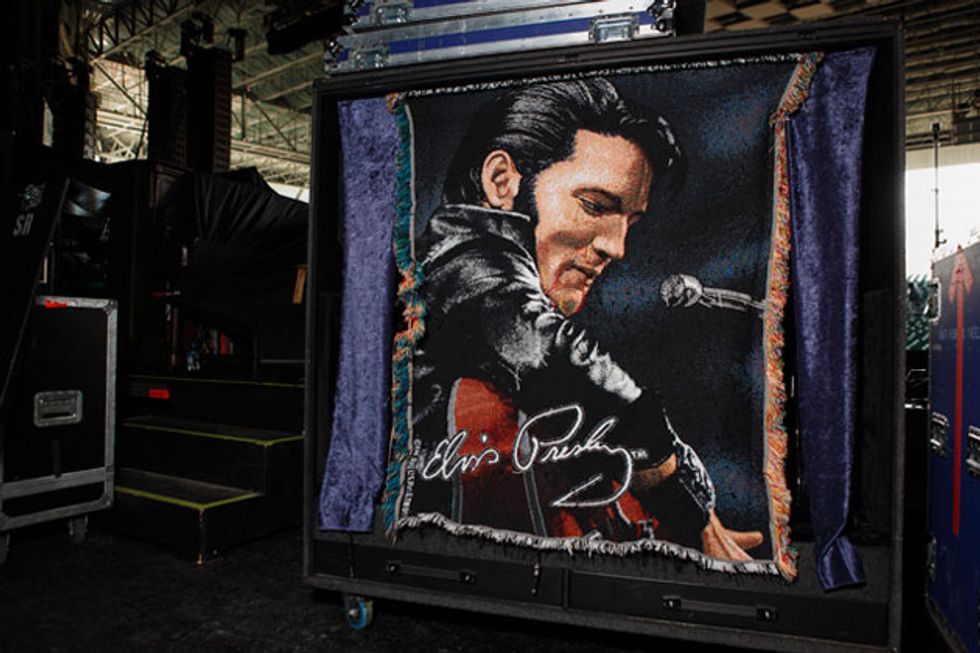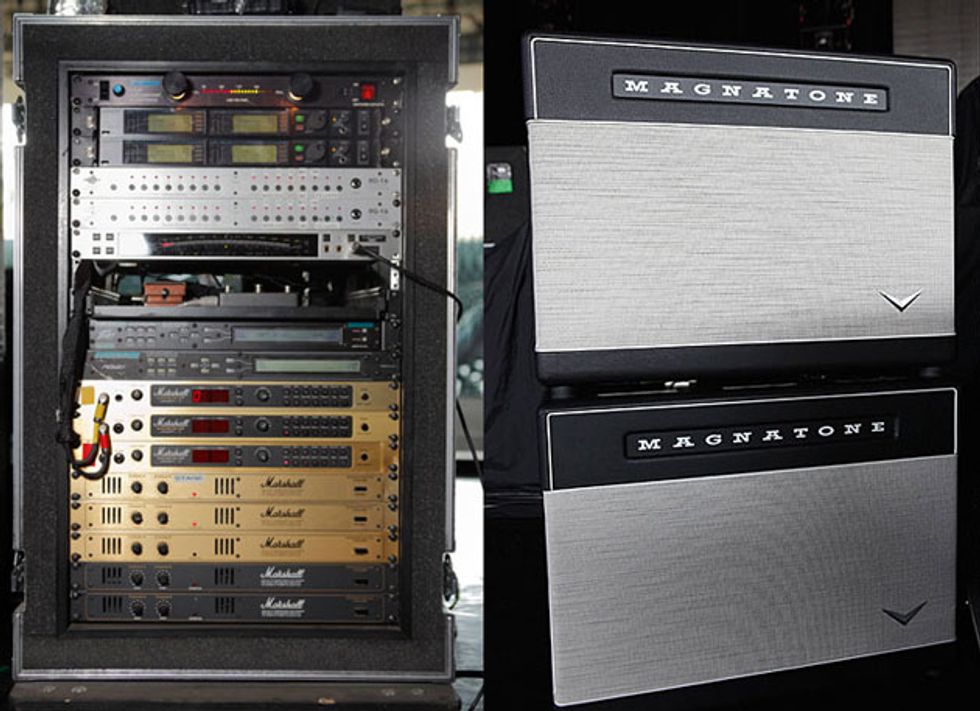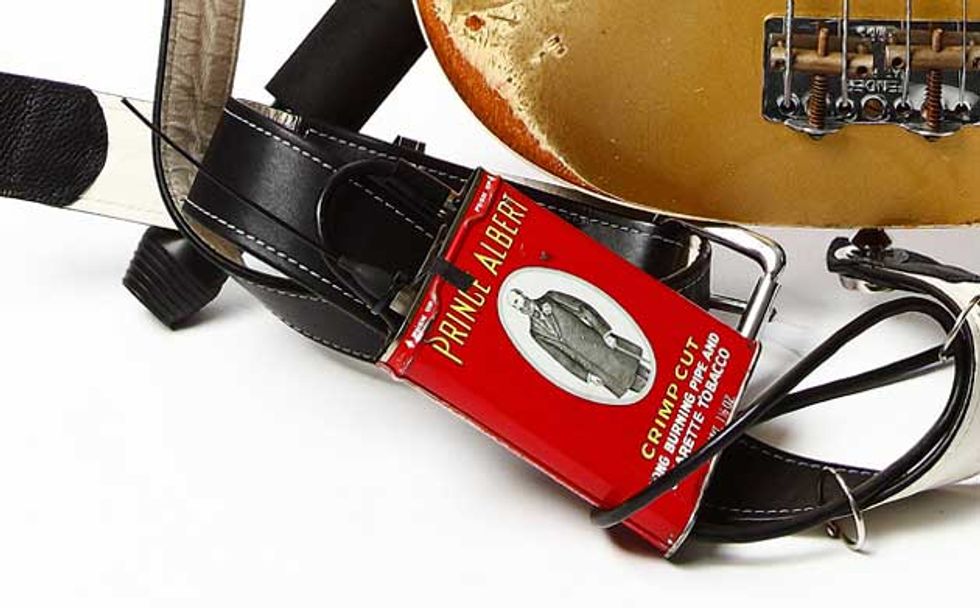 ZZ Top approaches gear like they approach facial hair: Go big or go home. Billy Gibbons' tech Elwood Francis and Dusty Hill's tech Ken "TJ" Gordon give us the behind-the-scenes rundown of the current touring setup.
Billy Gibbons' Gear
Here's a glimpse at what Billy's been using live, but let it be known that it's already changed. "We started the tour using the Les Pauls for the encores, but that gave way to whatever guitars we happened to pick up along the way," said Billy Gibbons' tech Elwood Francis from the road in mid-November. "Things change at the drop of a hat. In the past week, we've acquired four guitars and six fuzz boxes—and the tour only has three more gigs." 
Dusty Hill's Gear
Tech Ken "TJ" Gordon describes Dusty Hill's bass tone as, "Texas blues with a little nastiness and a lot whoooo!" Here he guides us through Hill's gear, including a collection of basses that were custom-made to match the guitars of bandmate Billy Gibbons.
Rhett and Zach unpack the big news for secondhand guitar sellers and buyers: Sweetwater has launched their new Gear Exchange. How does it compare to Reverb, Craigslist, and Marketplace? To find out, Zach takes the site for a spin and buys a pedal. He calls the process both "very easy" and "normal." They discuss the pros and cons of the various used-gear outlets and share tips for not getting got when buying gear. Plus, Zach grew a mustache, Mythos Pedals is moving, and he talks about his forthcoming line of Strat pickups inspired by Hendrix's reverse-stagger setup.
Sweetwater vs. Reverb

The Royale was designed to deliver loud and vivid clean tone with a responsive, tactile low end.
Designed to offer massive headroom, the 50-watt Royale Head lets you indulge in smooth clean tones at even higher volumes on stage without any breakup. Select between class A and class AB modes, with its variable mode switch, so you can choose between gushing Supro tone or a punchier, tight midrange response.⁠

Introducing the Royale Head & Extension Cabinet | Supro
The Royale 1x12 Extension Cabinet features the custom Supro BD12 high-power driver, offering the same mid-range punch and clean articulation as the Royale combo but with additional stage volume. ⁠More info: suprousa.com.
Royale Head | $1,499⁠.99⁠
Royale Cab | $669.99
D'Addario Foundation's education project sets out to help schools throughout the country and kicks off with an online auction.
​The D'Addario Foundation will host a virtual auction from November 9 to November 30, 2022, with the overarching goal of raising $30,000 for the D'Addario Foundation's Immersive Music Challenge.
​Inspired by a new study published in the Journal of Youth Development, the D'Addario Foundation recently launched the Immersive Music Challenge. This ambitious project will help school districts and charter systems throughout the country boost academic achievement by implementing effective, multi-day-per-week music-based mentoring programs that include training, administration, and evaluation. The D'Addario Foundation has invested in an incredible team of consultants that include school superintendents, public health experts, and data analysts to ensure sound results. In addition, D'Addario is actively seeking corporate partners to support the establishment of these programs and champion their success.
Thanks to the generosity of D'Addario artists and industry partners including Gibson, PRS Guitars, D'Angelico, Taylor Guitars, and more, one-of-a-kind items & experiences are up for bidding. Some of the items include:
Evans Drumhead signed by Anderson Paak
ESP Mirage Deluxe '87 Signed by Bruce Kulick of KISS and Grand Funk Railroad
Gibson Les Paul Custom electric guitar
D'Addario bass string set signed by Bryan Beller of the Aristocrats
PRS S2 McCarty 594 Singlecut
Virtual Lesson with Marty Schwartz
To celebrate its 20th anniversary, Xotic Effects unveils an updated version of their classic boost pedal.
Xotic's RC Booster pedal is back to celebrate its 20th anniversary. The RC Booster's original design was a customer favorite due to its versatile clean boost, active treble, bass, gain and volume controls. This classic reissue will join their regular pedal lineup permanently.
Features
• Transparent boost pedal for electric guitar
• Up to 20dB of boost for adding volume or sending your amp into overdrive
• Treble and bass EQ controls with +/-15dB range for fine-tuning your sound
• True bypass switching removes the effect from your signal path when disengaged
• Powered via 9-volt battery or optional AC adapter (sold separately)
• 9-18 volts
The first 1000 pedals will contain a special limited edition packaging with special items and actual guitar picks from Andy Timmons, Paul Jackson Jr, Dean Brown, Kirk Fletcher, Allen Hinds, Chris Duarte, Scott Henderson, Oz Noy, Michael Thompson, Yuya Komoguchi, Toshi Yanagi.
RC Booster with limited edition packaging street price is $172.00. More info: xotic.us.