Acoustic Soundboard: The Guitar Mecca of Paracho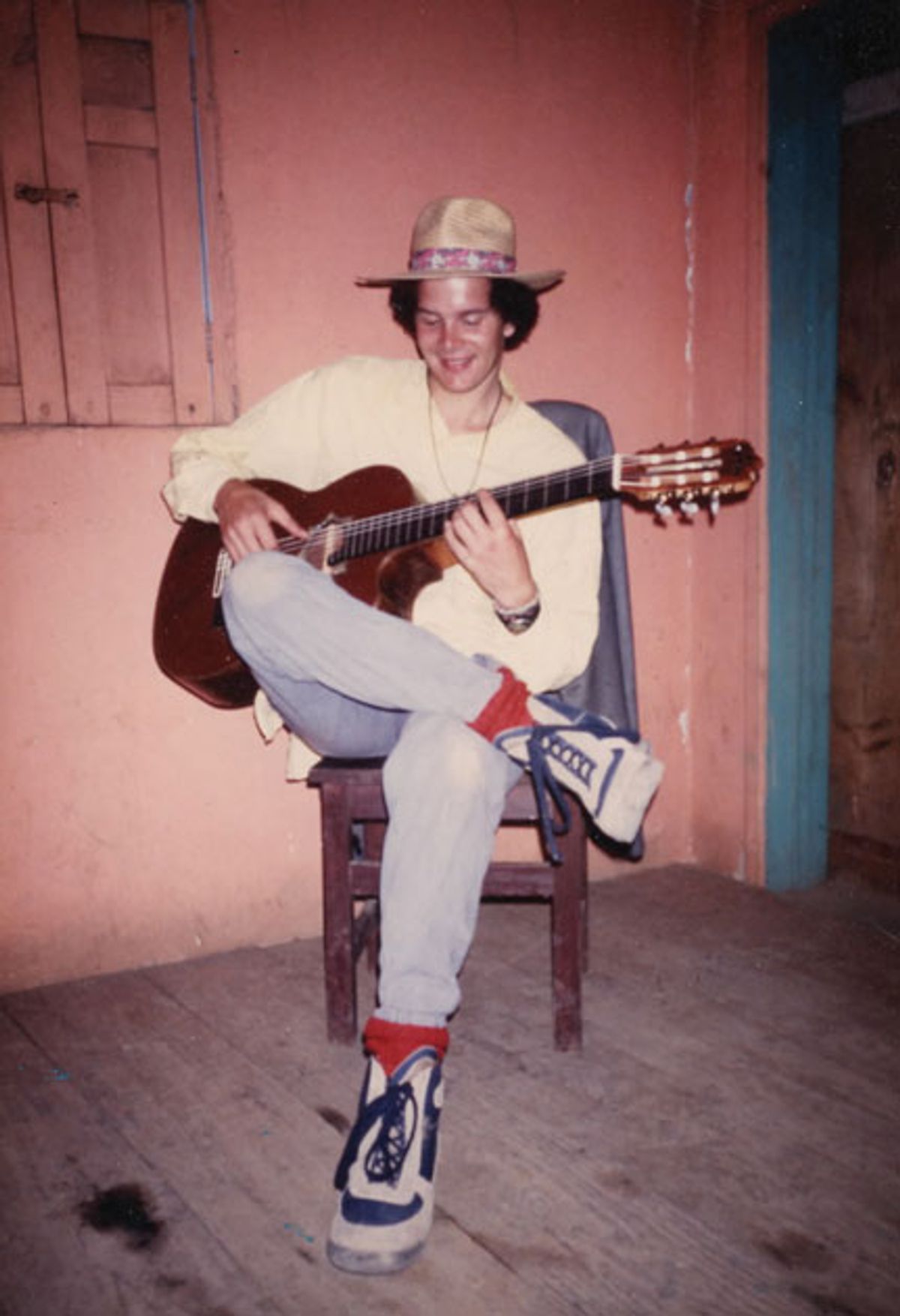 Photo by Teja Gerken.
The guitar bug hit Teja Gerken when he went abroad for college.
One of the most satisfying things about being involved in the guitar universe is hearing how others got bit by the bug. Talk to anyone who works with guitars for a living about how they got started, and you'll likely hear an interesting story.
I've had many significant moments in my 25 years as a performer, recording artist, guitar store manager, teacher, and guitar journalist. But the sparks really began to fly during the several months in the winter of '89 and '90 that I spent living and working with luthier Salvador Caro Zalapa and his family in Paracho, Mexico.
My trip to Mexico was part of my undergraduate studies at World College West, a now-defunct liberal arts college in Northern California. Combining cultural and language studies with a project in the arts or crafts, the program required a stay in one of the many colonial villages around Lake Patzcuaro. What's special about this area is that Michoacán's first bishop—Vasco de Quiroga—instilled different types of crafts in many of the villages in the 16th century. And somehow, Paracho was chosen for building guitars in the Spanish tradition. It isn't documented at what point guitar making became the primary driver of the town's economy, but it is generally accepted that Paracho was considered Mexico's premier source for stringed instruments going as far back as the early 1900s.
I first visited Paracho a few weeks into my program, getting there by taking a series of Mexico's infamous second-class busses from the city of Morelia where I was staying. I couldn't believe what I saw at the end of the three-hour journey: Guitar shops lined the main street, people were carrying instruments in varying stages of construction wherever I looked, and the town center featured a giant statue of a guitar!
Besides casing the joint to see whether I might want to return for a longer stay, I was also on a mission to find an inexpensive guitar to buy. After visiting at least a dozen shops, I ended up with a cool little cutaway requinto (a short-scale, small-body nylon-string that's used as the lead guitar in Mariachi bands) that set me back about $70. I returned to Morelia that night knowing that I'd soon be back for a longer visit.
… and the town center featured a giant statue of a guitar!

The day came when all the students in our program had to figure out how to live in the village of their choice. Since the college had no existing contacts in Paracho, my program director and I literally went door-to-door, asking whether there might be a luthier who'd be interested in taking on a short-term apprentice and whose family wouldn't mind having me stay with them for a few weeks. Amazingly, it only took a few houses until we came across the family of Salvador Caro Zalapa, who agreed to the arrangement. Not long after, I returned to live in a guest room next to his workshop.
For someone who'd always lived in either Western Europe or the U.S., rural Mexico supplied a few surprises. With the exception of the main drag through town, most of Paracho's streets weren't paved. Many of the houses I visited—including Zalapa's—didn't have running water, and our kitchen had a dirt floor. There was electricity, but it came into the house by way of a precarious-looking wire, and it wasn't unusual for the electricity to go out for extended periods of time.
Each day after breakfast with the family, we'd head into the workshop. Zalapa basically built guitars using only his workbench, a sharp knife, rope, and some sandpaper. I don't think he even owned any power tools. We certainly didn't use any in the time I spent with him. We ended up building a cutaway flamenca negra in a general Torres style, using palo escrito (a rosewood-like wood that is native to Mexico) for the back and sides, and Canadian spruce for the top. Besides building my guitar during my time there, Zalapa also worked on batches of inexpensive classicals for a music store in Mexico City.
One of the cool things I discovered about Paracho—beyond the literally hundreds of luthiers with their own shops—was the entire industry of craftspeople that specialized in making parts or performing only certain operations. For example, after selecting the wood we were going to use for my guitar from Zalapa's stash, we walked a few blocks up the street to buy a rosette from a family that made nothing else. When it came time to cut the slotted headstock and rout the body for the binding, we went to a shop that had a couple of routers and we waited in line as dozens of other luthiers had those steps performed on their instruments. Zalapa also used someone else to spray the finish and do the fretwork. This created a very cool community vibe, with lots of conversation and catching up happening along the way.
I still have the guitar we built, but it's now retired from the gigging life it led for several years after I returned to California. I think of my time in Paracho often, and even though I'm hearing reports that Mexico's violent drug war has taken a toll on the town, I do hope to return someday. After all, it was here that I began to realize I had no other choice other than figuring out a way to make guitars the centerpiece of my career!