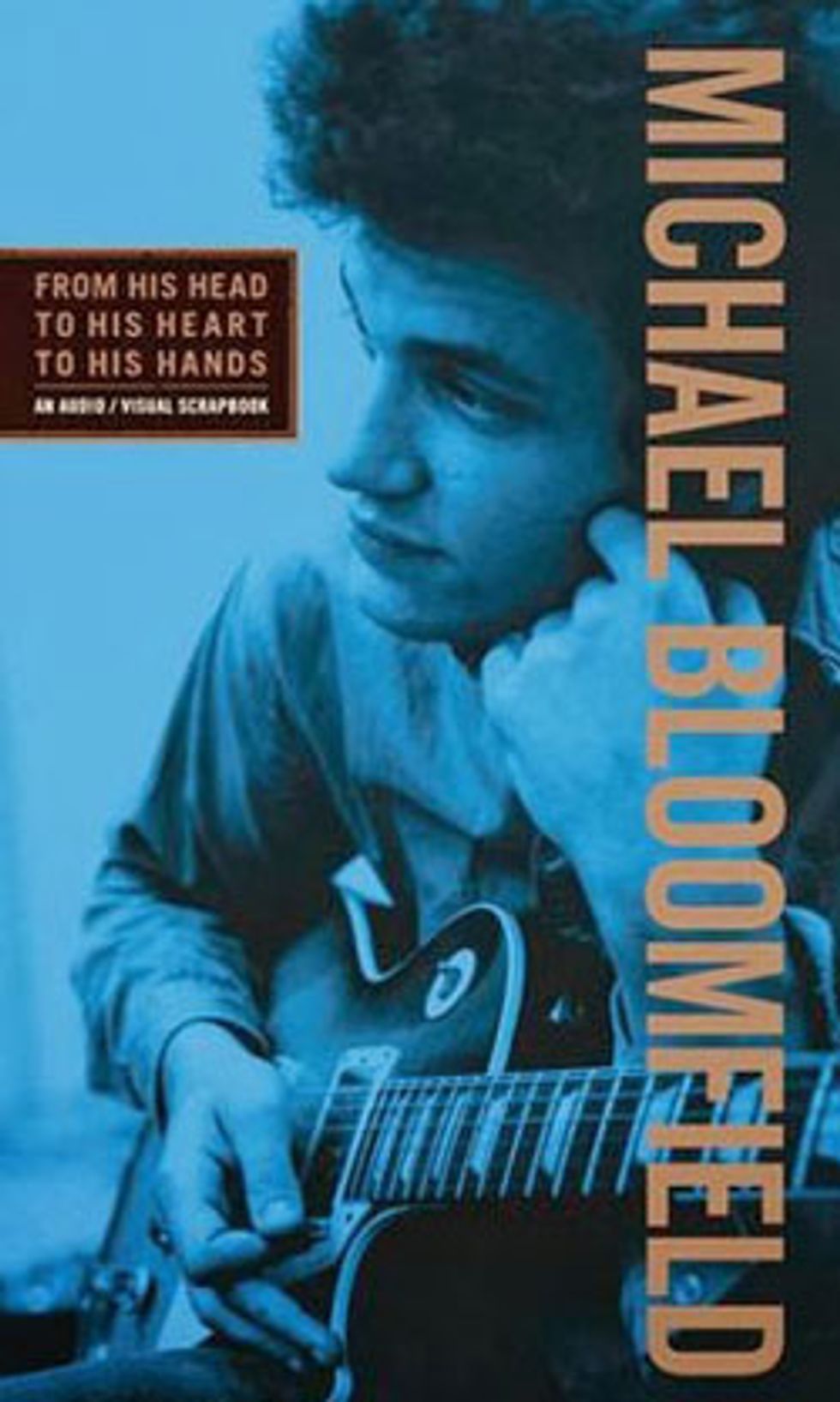 CD/DVD Box Set
Michael Bloomfield
From His Head to His Heart to His Hands
Sony Legacy

By 1981, when Michael Bloomfield was found dead in his '65 Chevy from a drug overdose in San Francisco, the 37-year-old blues guitarist had been largely forgotten. Popular music had moved far away from the gritty, high-octane sounds Bloomfield helped pioneer in the '60s as the lead guitarist in the Paul Butterfield Blues Band, and the screaming Telecaster licks he'd played behind Bob Dylan at the 1965 Newport Folk Festival—that infamous event that split the folk-music community into acoustic and electric camps—had faded into history.
But between 1964 and 1970, Bloomfield was one of the most revered electric guitarists of the day—an inspiration to Carlos Santana, Jorma Kaukonen, and Jerry Garcia, who saw Bloomfield as the 6-string master of their generation. In 1966, Eric Clapton said, "Mike Bloomfield is music on two legs." And Dylan claimed Bloomfield was the "best guitar player I ever heard."
The new triple-CD and DVD box set, From His Head to His Heart to His Hands, will appeal to those who fondly recall Bloomfield's passionate—even manic—solos, and also offer newcomers an excellent introduction to the mercurial guitarist's fretboard wizardry. Spanning 16 years of Bloomfield's output, the CDs include early demos he recorded for John Hammond at Columbia Records in New York, as well as songs he cut with Dylan, Janis Joplin, and Muddy Waters. Bloomfield's work with Butterfield, the Electric Flag (a horn band he founded after leaving Butterfield), and his longtime musical compadres Al Kooper and Nick Gravenites is particularly well documented here.
Even those with extensive Bloomfield collections will likely find new gems in the 46 tracks, and a handful of previously unreleased songs—including "Hammond's Rag," a blazing fingerpicked salute to Merle Travis, and "Santana Clause," a live modal jam recorded at the Fillmore East—reveal the scope of Bloomfield's abilities.
Featuring interviews with bandmates, friends, and family—as well as audio recordings of Bloomfield describing his own journey—the nearly one-hour DVD Sweet Blues paints a sometimes disturbing portrait of the legendary guitarist. B.B. King, Santana, impresario Bill Graham, Kooper, Gravenites, and Charlie Musselwhite are among those who testify to Bloomfield's genius and eccentric outlook. There's scant existing archival film of Bloomfield performing, but the filmmakers do an excellent job of using slow-motion footage from the '67 Monterey Pop Festival and panning across a wealth of photographs to add visual interest to the talking heads.
Essential for Bloomfield freaks, Head, Heart, Hands will also move anyone fascinated with the collision of rock, blues, and folk music in the turbulent 1960s.
Must-hear track: "Killing Floor" with the Electric Flag