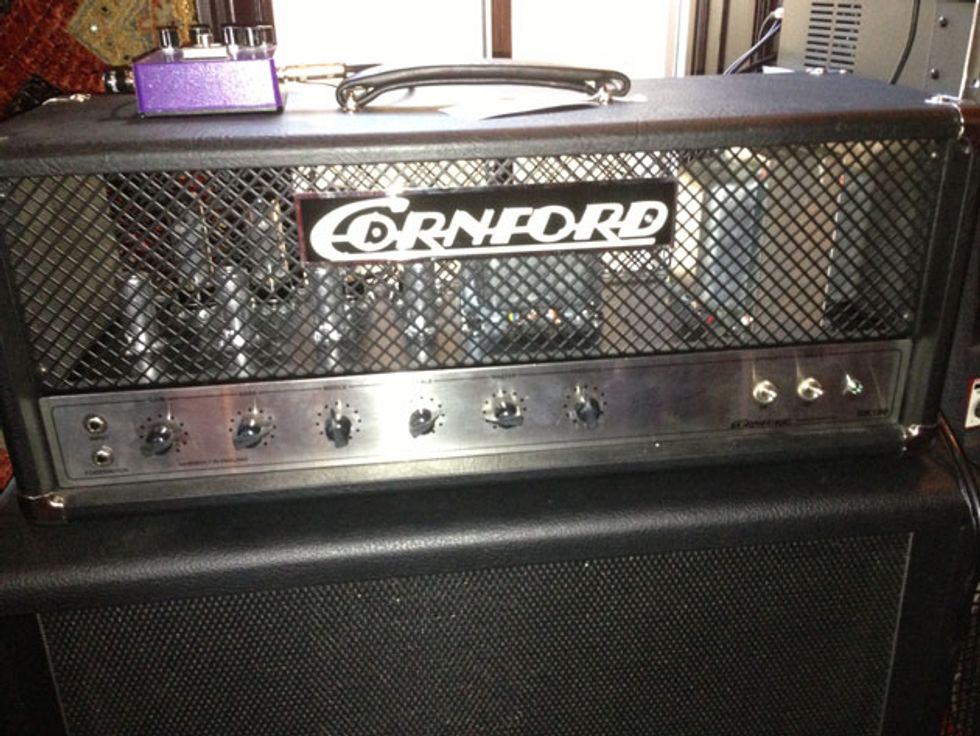 Cornford Ritchie Kotzen RK100
They loaned me one, just to get used to it, and I liked it a lot. The one that I eventually got was so much better sounding than the one that they loaned me. It's just one of those special amps. The RK100 is another amp where you can twist the knobs any way you want, and it's going to sound great. It sounds so rich, and it does rhythm and lead equally well. It's hard to find amps that do that. The only amp that I've seen that can do that as well as the Cornford is the new PRS Archon. Most of the rhythm and lead stuff on the new Alter Bridge record and my solo album was recorded with the RK100.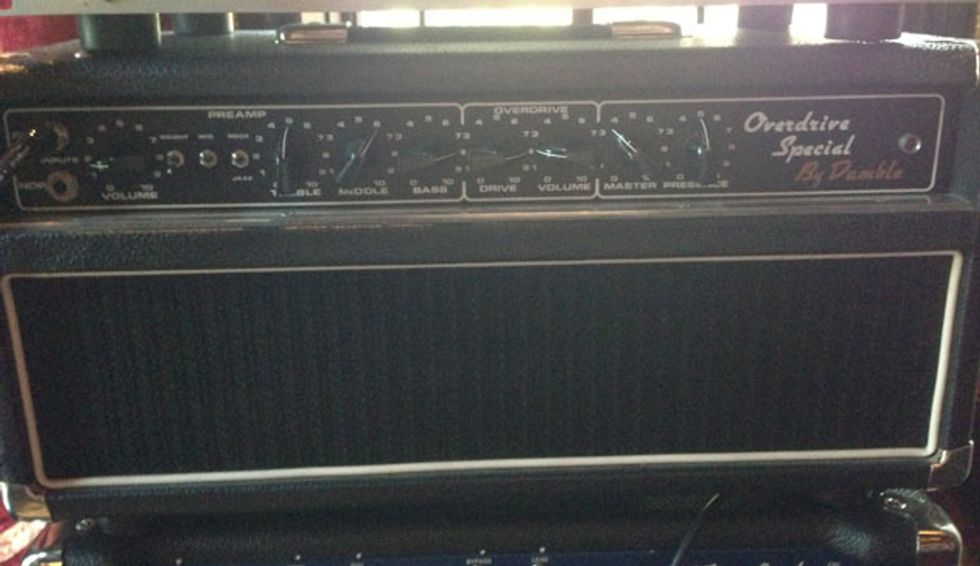 Dumble Overdrive Special
I've had it for a couple years now, and it's everything it's cracked up to be. You can buy one for $100K, but it's hard to find one for a reasonable price, so I got lucky. I use each amp for a specific reason. With the Dumble, I don't switch channels—I just set it one way and play. I don't need a clean, dirty, and lead tone out of each amp when I'm in the studio.
The first time I ever played one was when I was doing a show with Paul Reed Smith at NAMM. He had about eight amps onstage, and I saw the Dumble and immediately plugged in. It sounds good wherever it's set. It has this magic to it. It's very expressive and sensitive to your pick attack, and every note just sings. It has that blooming sound. My Dumble is #281, so it's relatively recent—probably made in the last five years.
I would never take it on the road. The funny thing is, I haven't really featured it on the studio albums too much. The stuff we do is more aggressive, though I think I used it a little bit mixed in with my lead tone on the latest Alter Bridge album. I just took in three or four of my favorite amps and left it up to the producer to mix and match tones. It's on some of the more subtle stuff, like "Bleed it Dry."
I think my favorite tone video that I've seen online is from a 1979 Dumble called "Low Tuned Slide." It's just amazing. [Click here to watch the video.]