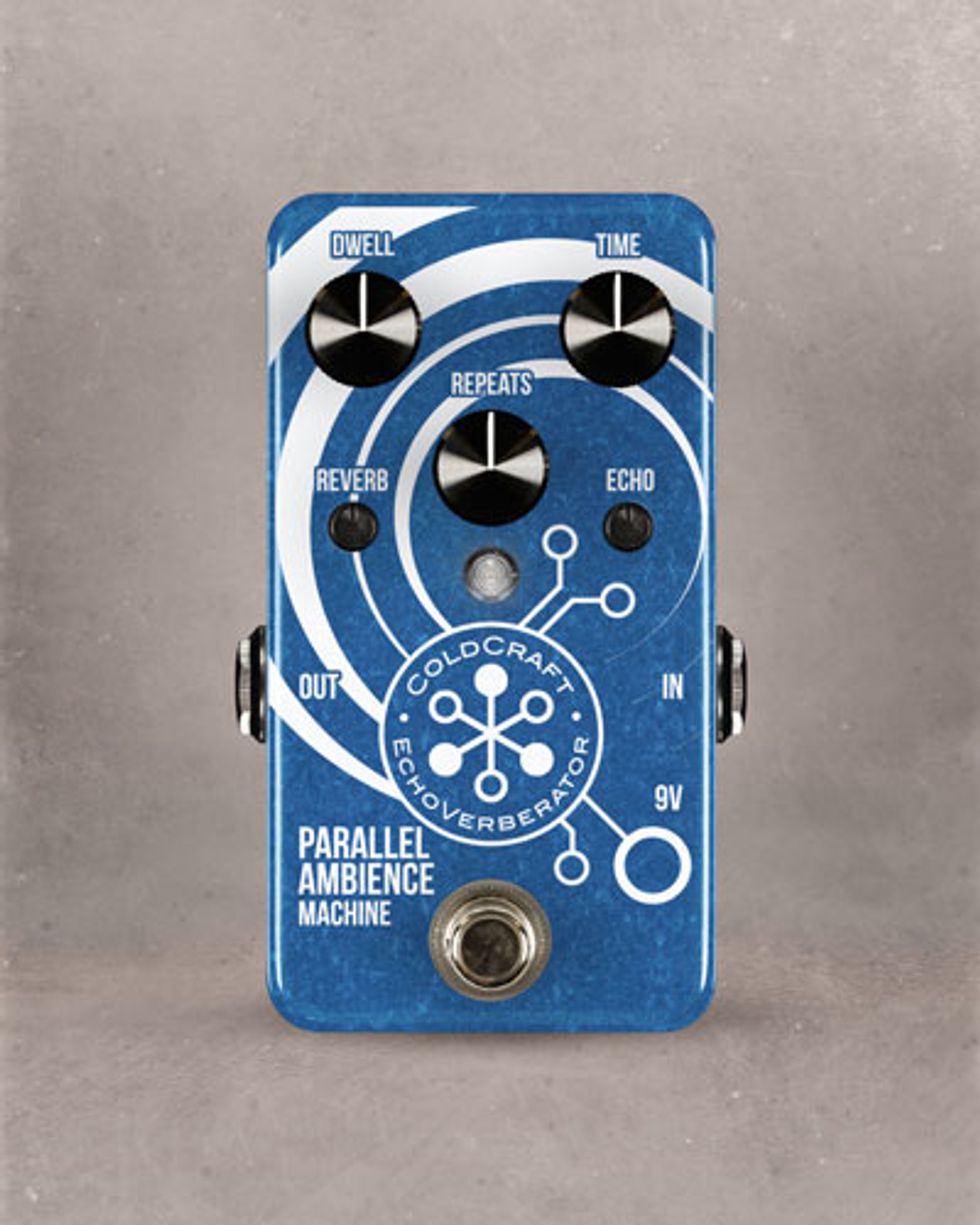 Williamsburg, VA (March 25, 2014) -- Adding to a unique line of guitar effects, Coldcraft has debuted two stomp boxes – the Harmonic Tremolo Dual Band Modulator and the EchoVerberator Parallel Ambience Machine.
The EchoVerberator features a studio-like parallel combination of lush, responsive reverb and warm, organic echoes with full control over levels, repeats, time and reverb dwell. The design also boasts a host of special features including discrete class A buffered bypass with trails, reverb-always-on mode, momentary bypass mode, and selectable echo modulation with an all-analog dry path.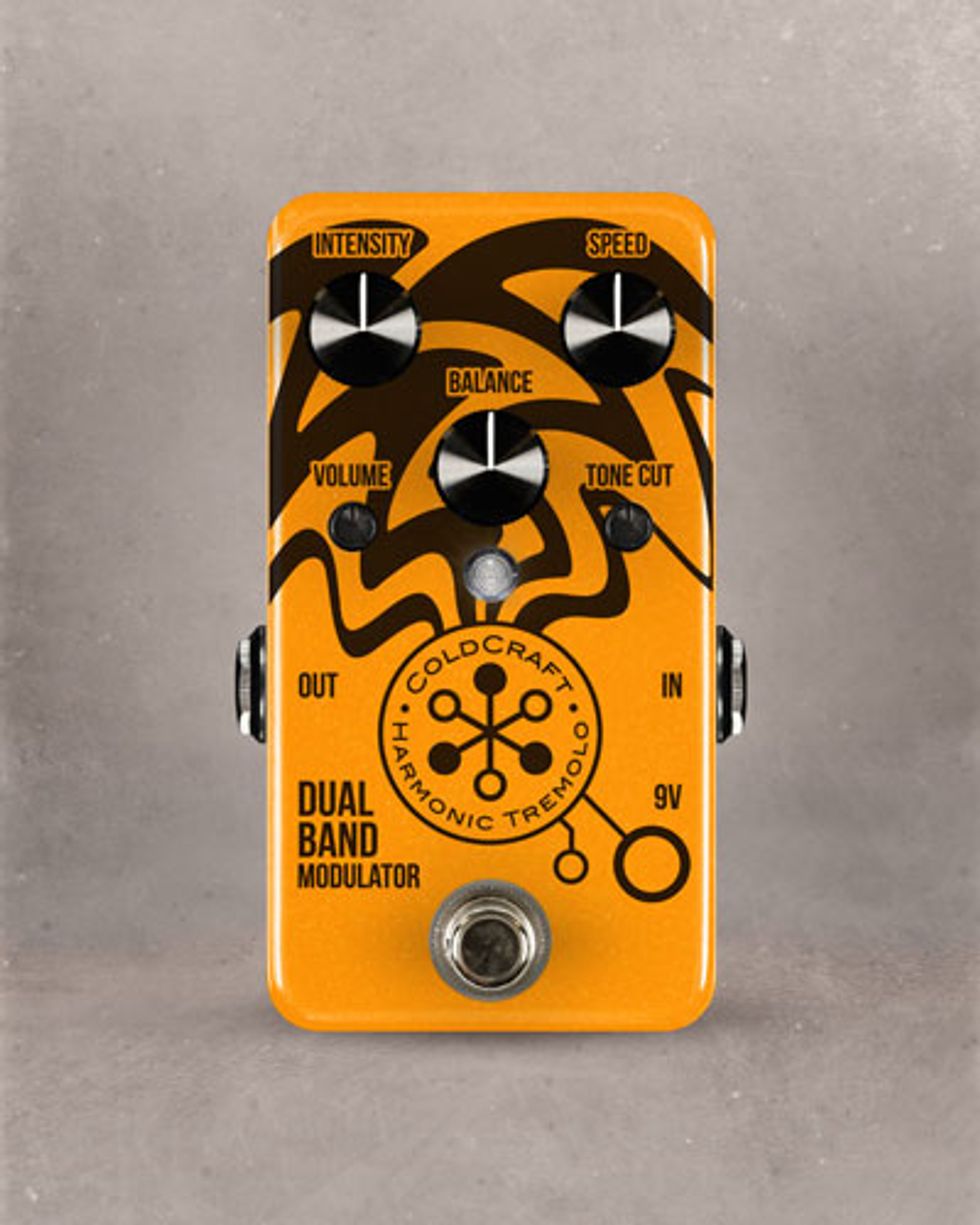 The Harmonic Tremolo is an adaptation of the classic "harmonic vibrato" circuit of the early 60s, splitting the signal into bass and treble bands that are modulated out of phase for a sweet, churning effect. The design adds a balance control to the familiar intensity and speed controls to skew the modulation from bass-only to treble-only tremolo. The Harmonic Tremolo also features an analog output preamp with volume and tone-cut controls for additional boost and tone shaping. The Harmonic Tremolo features relay-based true bypass with a selectable momentary bypass mode. Both Coldcraft pedals offer the following common features future-proof programming that can be easily updated by the user, standard 9v DC Operation and 1 year Warranty. The Harmonic Tremolo and EchoVerberator carry a minimum advertised price of $189.
For more information:
Coldcraft Effects