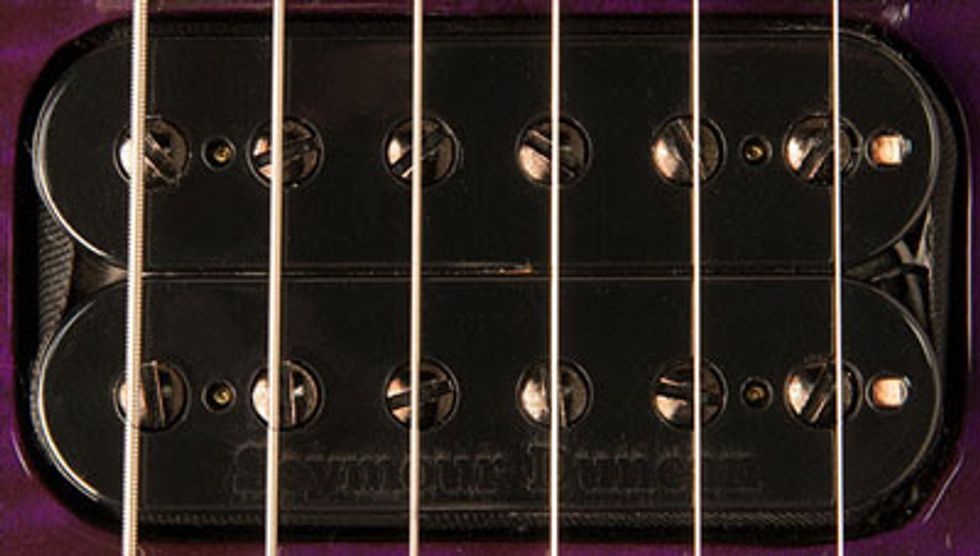 Buffalo Grove, IL (March 26, 2014) -- Parker Guitars is pleased to announce an upgrade to the pickups in its USA Fly and MaxxFly humbucker equipped lines. The new pickups are based on Seymour Duncan's current '59(SH1N), Jazz(SH2N) and JB(TB4) pickups but will now feature 2 rows of black screws and a black Seymour Duncan Logo. The second row of screws replaces the old standard flat pole piece.
The new pickups will tie in nicely with the current all black hardware on USA Flys and Maxflys while still making a quality statement with the subtly visible Seymour Duncan name. Having 2 rows of black screws will provide unprecedented control over string to string balance, allowing players to tailor the response of the pickup to their individual playing style with more precision than ever before.
Parker is currently shipping 6 string models with these new Seymour Duncan pickups with 7 string models soon to follow.
For more information:
Parker Guitars