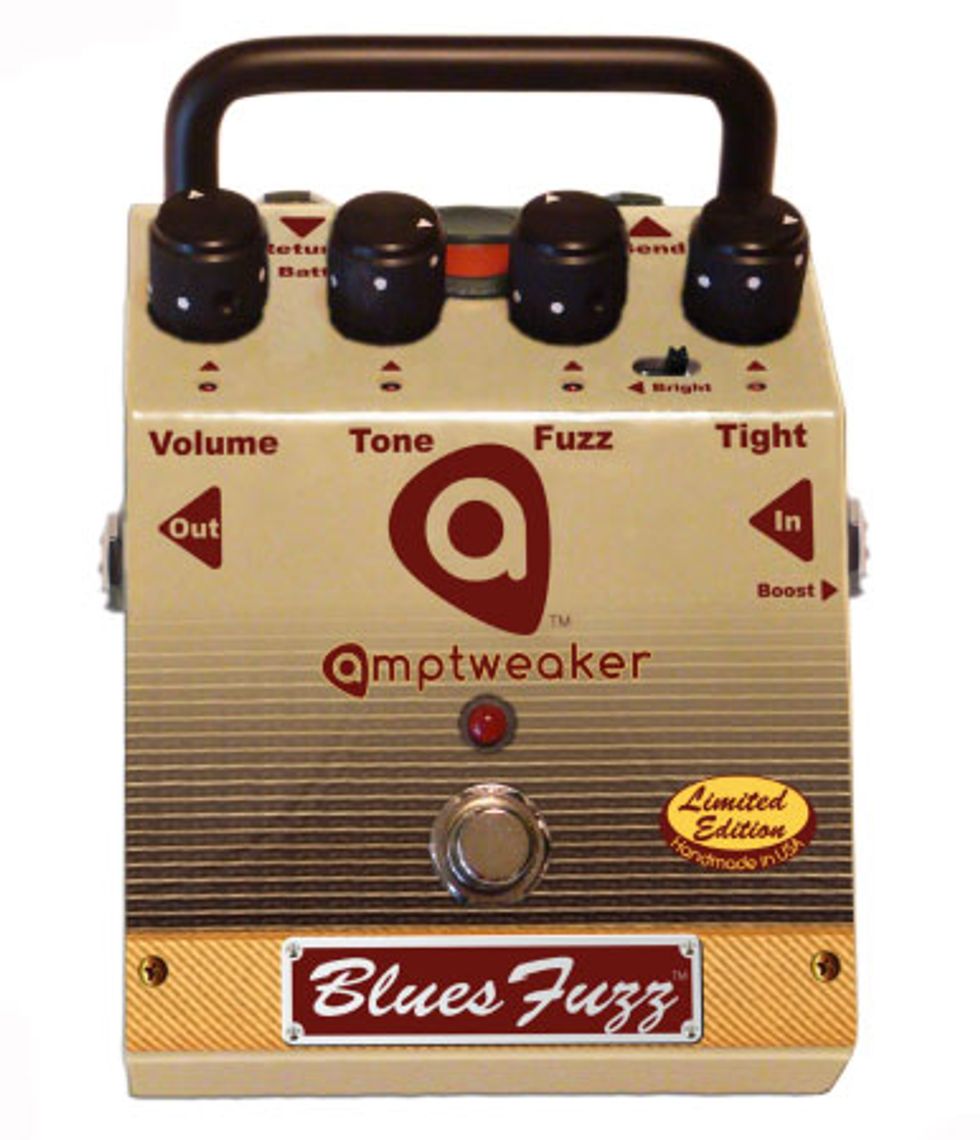 Cumming, GA (November 26, 2013) -- The idea for the Amptweaker BluesFuzz came from a NAMM tweak session to finalize the TightFuzz. We were comparing lower output germanium transistors that sounded great for blues, to a higher gain one that players preferred by a slim margin. This year we decided to offer a small limited run of only 49 pedals using these lower output germaniums, and the BluesFuzz was born.
Why a limited edition of 49? Although surrounded with controversy, some bluesmen believe that the famous crossroads where Robert Johnson supposedly dealt with the devil was Highway 49 & 61 in Clarksdale Mississippi. What they don't know is that Amptweaker's James and Phyllis Brown both grew up along highway 49 (further south below Jackson) and even first met in a truck-stop poolroom on highway 49. If you're from Mississippi you're influenced by the blues, which is evident in James' playing, so this is a fun tip of the hat to our own personal connection with the blues.
The pedal excels in getting cleaner tones, thanks to the auto-bias built into the Fuzz control, and it also includes the popular Boost Switch MOD, which boosts the gain about 10dB, so you can get more fuzz or help compensate for lower output vintage pickups.
Other standard Amptweaker features include the proprietary Tight control, magnetic battery door, and a built-in effects loop with pre/post switch that tracks the pedal's bypass switch for simple one-click tones.
For more information:
Amptweaker