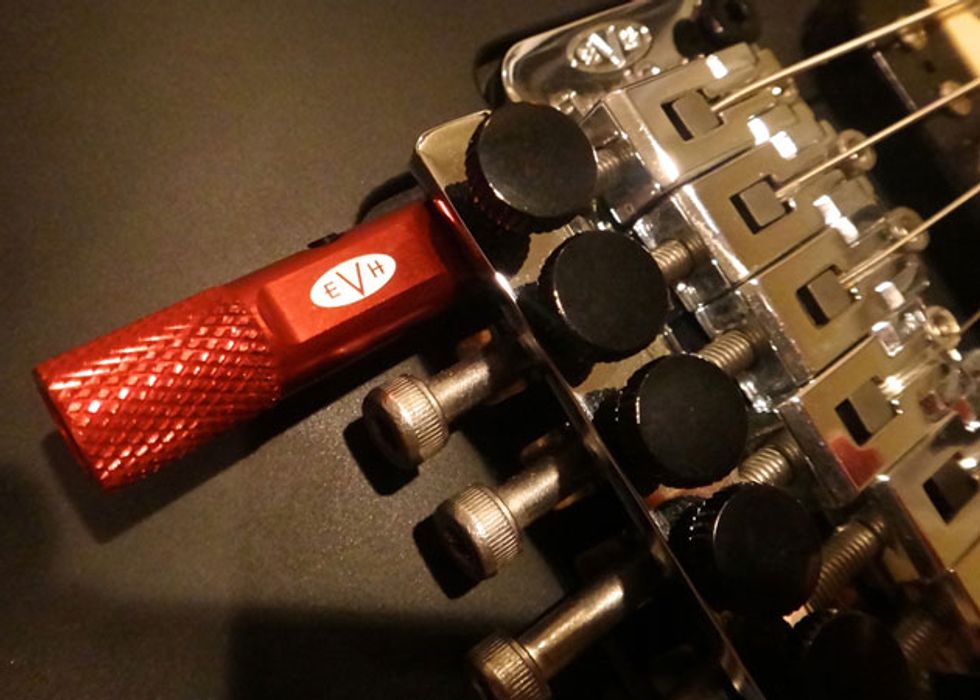 Ringoes, NJ (February 20, 2015) -- The new Limited Edition "RED" D-Tuna is machined from the highest quality materials and designed for smooth action and precision tuning. Go from E to D on the fly with your locking tremolo. Effortless action and spot-on tuning make the new Limited Edition RED D-Tuna a "must have" for your locking tremolos.
"It couldn't be easier to install. You remove the string locking screw from the low E-saddle on the bridge and replace it with one of the two D-Tuna locking screws provided, the spring assembly and the D-Tuna. And that's just about all there is to it." - Edward Van Halen
The D-Tuna has been standard equipment on Eddie Van Halen's personal guitars as well as signature series locking tremolo-equipped guitars since the early 90's. Since then, thousands of D-Tuna's have been sold worldwide.
For more information:
D-Tuna