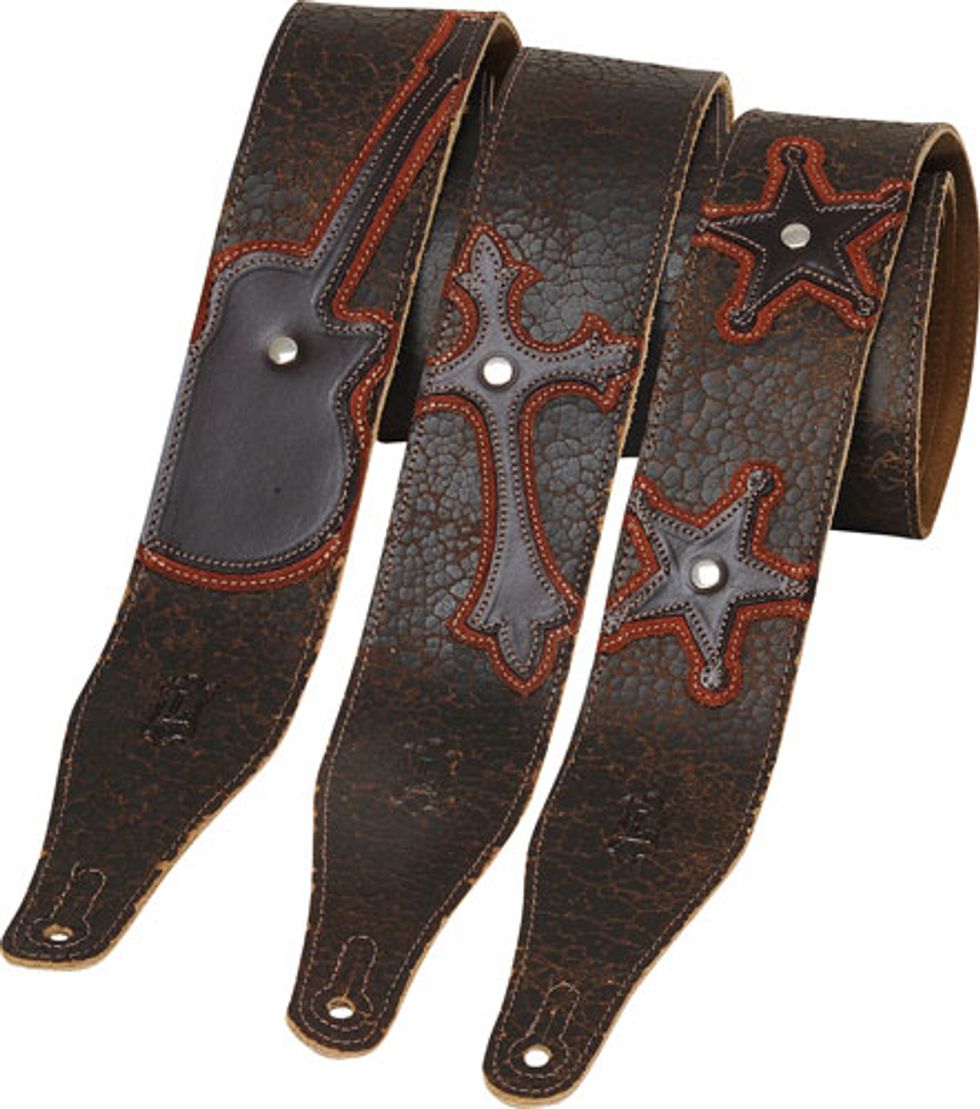 Winnipeg, Canada (February 27, 2015) -- Levy's Leathers has unveiled a new, super-vibey line of straps to their offerings: The three "cracked leather" models – M17GRD, M17CXD and M17SRD – are all brand new but have an ancient, distressed leather appearance.
Available in dark brown color only, the three strap models feature a special distressing treatment that gives the leather a look similar to a dry cracked riverbed. The 2-1/2" wide straps are lined with soft suede for extra comfort, and the top of the straps feature a choice of appliques: a guitar (M17GRD), cross (M17CXD) and star applique (M17SRD) are available. The straps are adjustable from 46" to 54". Available in extra long (XL), which adds 12" to overall length.
MSRP - $130.00 to $139.00.
For more information:
Levy's Leathers