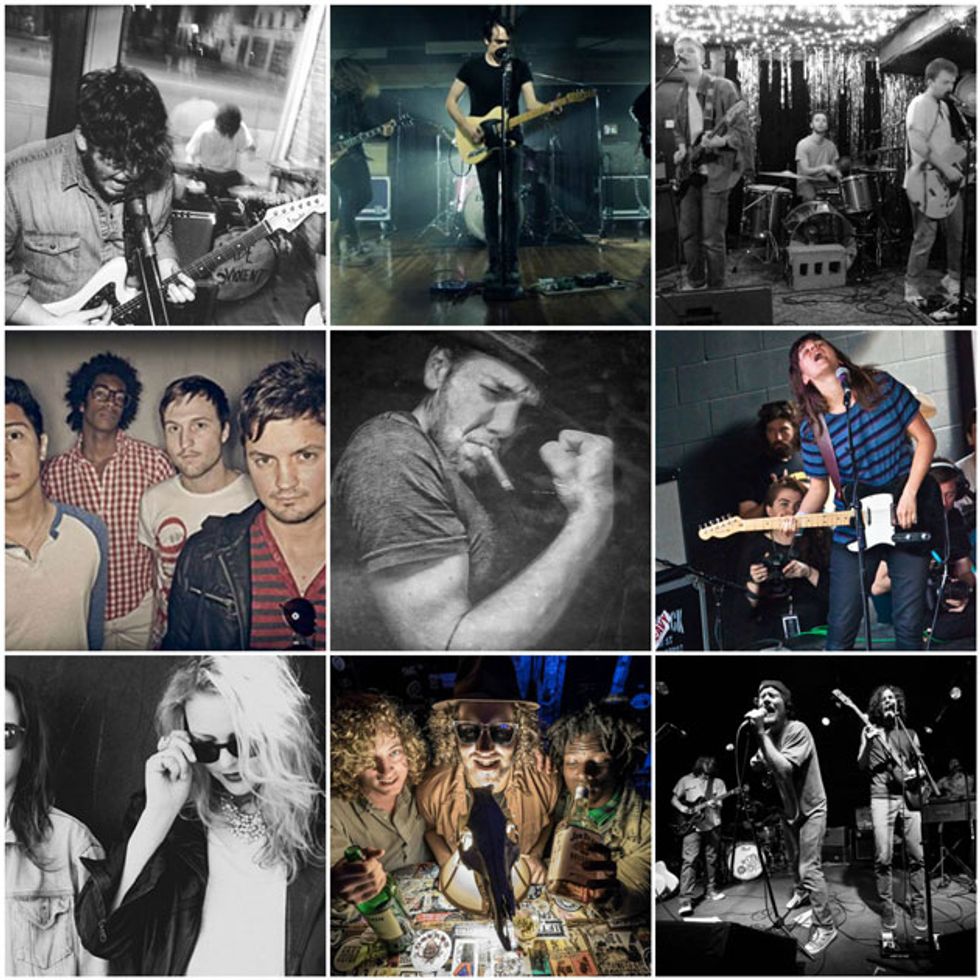 The sheer volume of SXSW's music festival can be daunting for anyone. This March the Texas capital hosted more than 2,200 bands in over 100 venues, spanning five days. In recent years they've added a tech conference, music-poster showcase, comedy summits, and a film festival. From the PG prerogative, our 2015 coverage thus far has included a performance gallery, gear expo report, and a call-out for SXSW bands to watch this year. And those items are only spotlighting a sliver of what happens in Austin every year.
The Live Music Capital of the World has been taking hits recently about the gentrification of the downtown district that has hosted many of SXSW's shows and events since its inception. Plus, the NASCAR-looking marketing and in-your-face corporate sponsors are a glaring opposition of the festival's DIY roots. But the bands and artists still treat the booming event all the same—it's about performing.
SXSW is unlike any other music-based festival in the world. Thousands of bands flood 6th Street and the surrounding grounds as many of them perform not just several times during the week, but numerous times a day. You'll often spot bands sprinting down the sidewalk with gigbags and pedalboard cases in hand frantically trying to get to their next show. It's safe to say that nearly every SXSW performer has a few things in common, like hunger—nutritionally and artistically—dedication and appreciation to play music for unsuspecting future fans, and for the interest of this piece, their love of gear.
We talked to 20+ bands from all different genres about their setups including the stoner-metal Elder, indie-darling Courtney Barnett, sun-soaked shoe-gazers Best Coast, hometown pysch-rockers The Bright Light Social Hour, and even the good-time-having masked luchadores of El Conjunto Nueva Ola. Click through to see and learn about the rigs—and the players' rationales—behind some of the bands that were showcased in Austin during SXSW 2015.