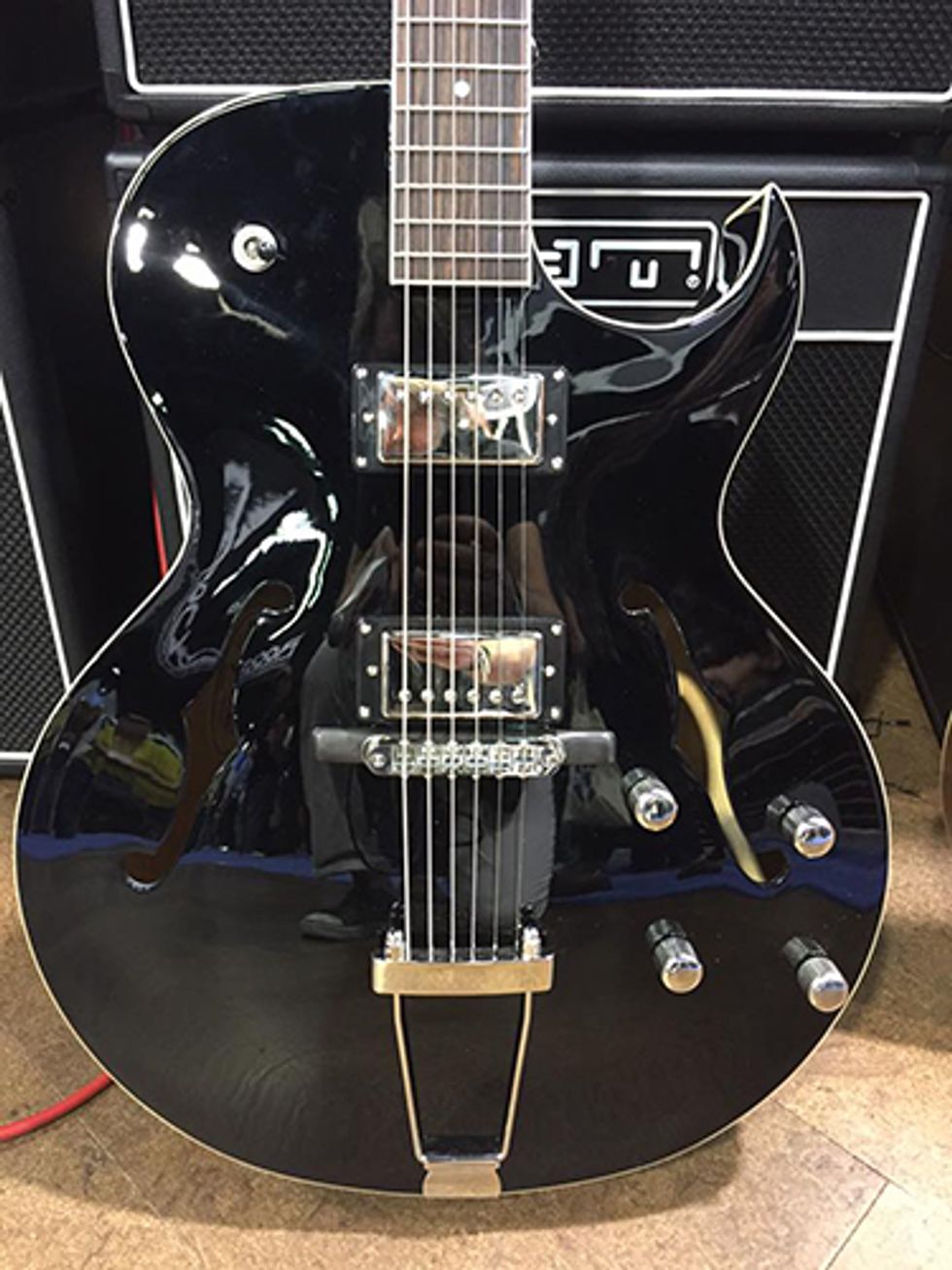 The Loar LH-1280-CBK
Oh my. The Loar was in town with this black beauty LH-1280-CBK archtop. It's a fully hollow axe that boasts maple for the top, back, and sides, and is outfitted with Seymour Duncan Seth Lovers and CTS pots for classic PAF sound delivery.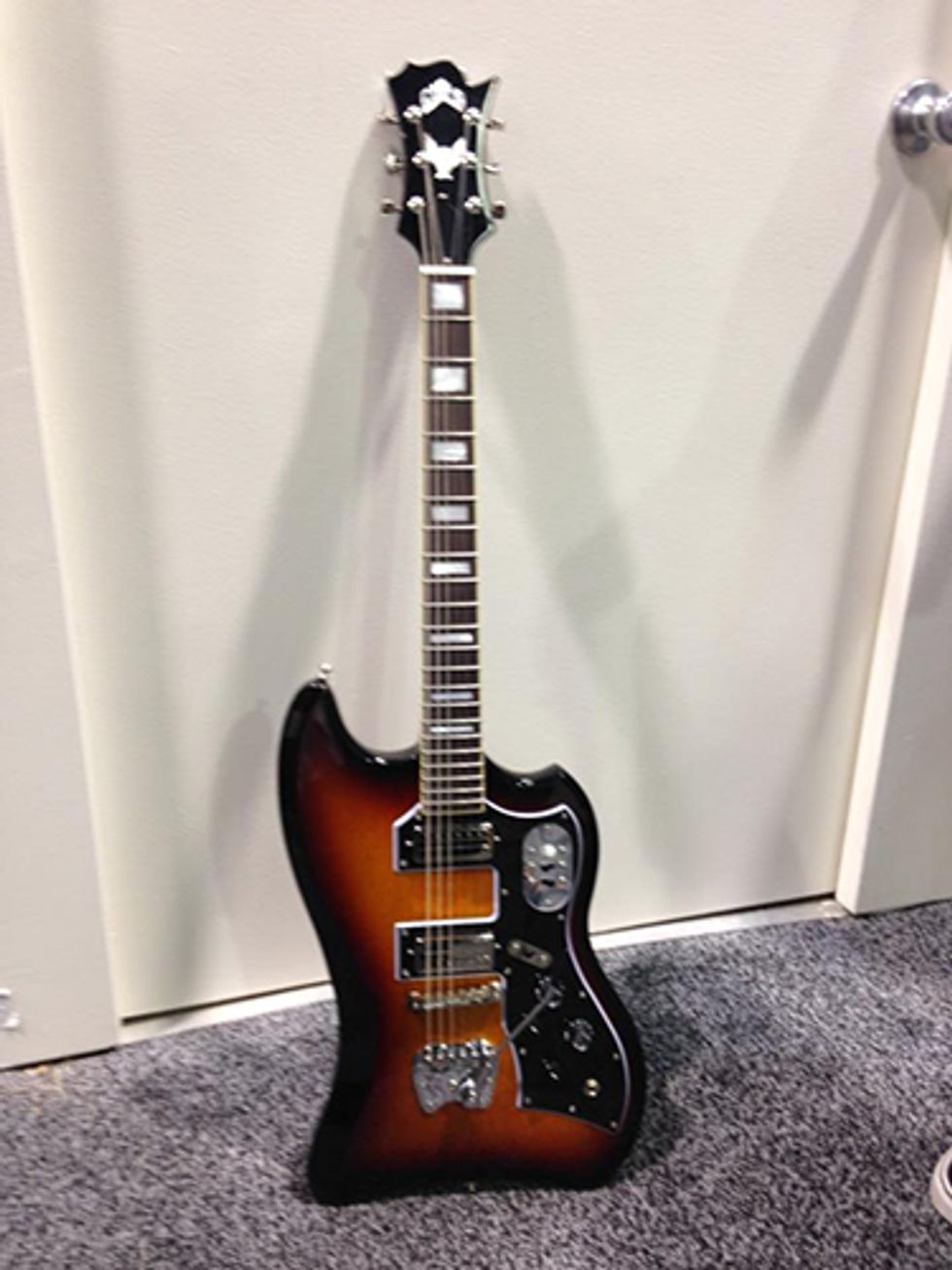 Guild S-200
Guild Guitars will officially resurrect the S-200 "T-bird" this year. Though then-Guild subsidiary DeArmond did a version back in the '90s, this prototype is the first Guild-branded version of the solidbody since the '60s and comes complete with slider switches and Hagstrom-style trem just like the original. Looks like a very nice MAP too--right around $799.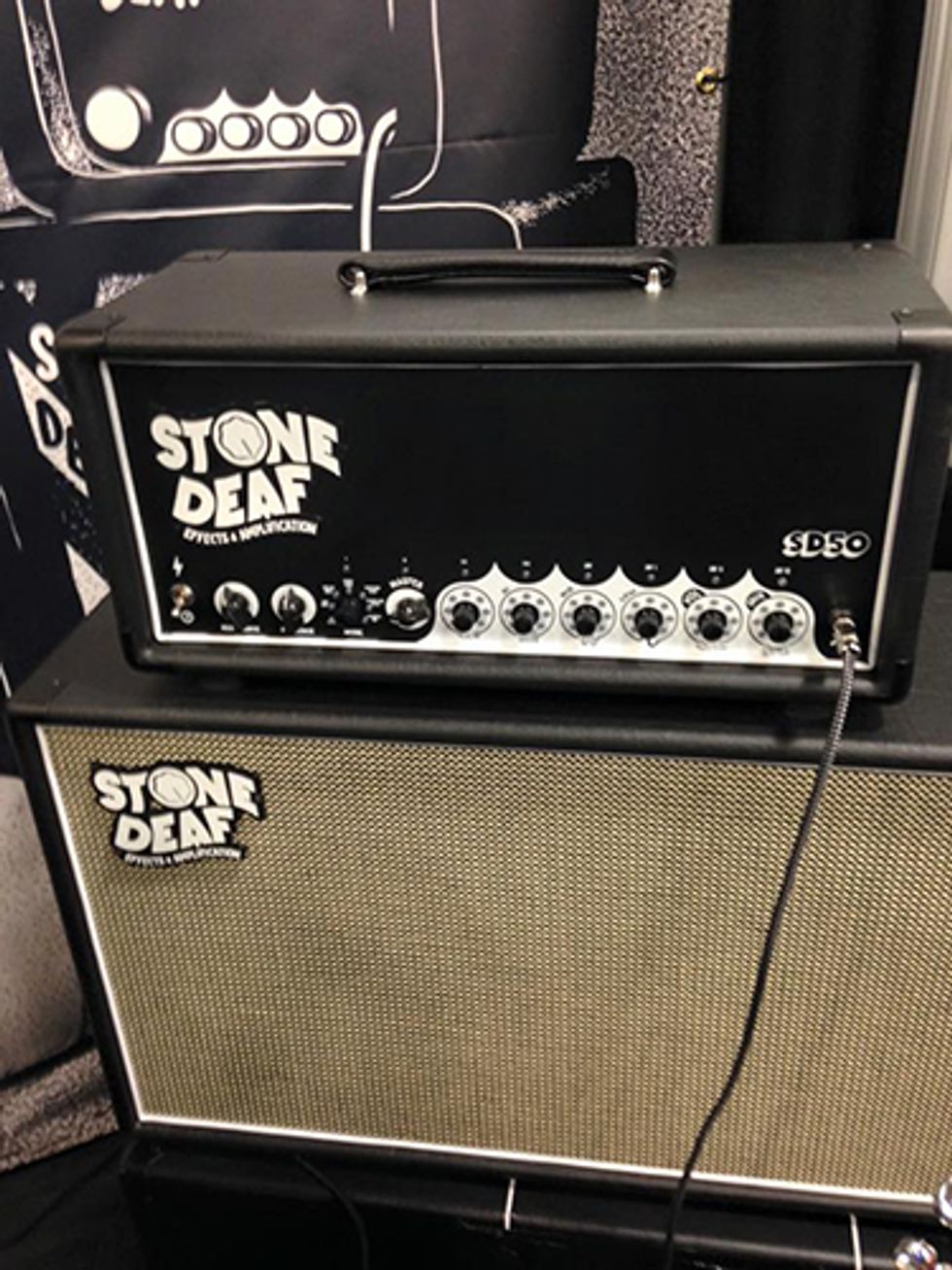 Stone Deaf SD 50
Manchester's Stone Deaf Effects have been impressing us for years with their stomp boxes (and they brought a few new ones to NAMM.) But their line of new amps, which includes the SD50, are super intriguing and sound really cool. The digitally controlled 6L6-powered unit enables programming of up to 32 control presets. Look for it in May at a street price around $1,750.