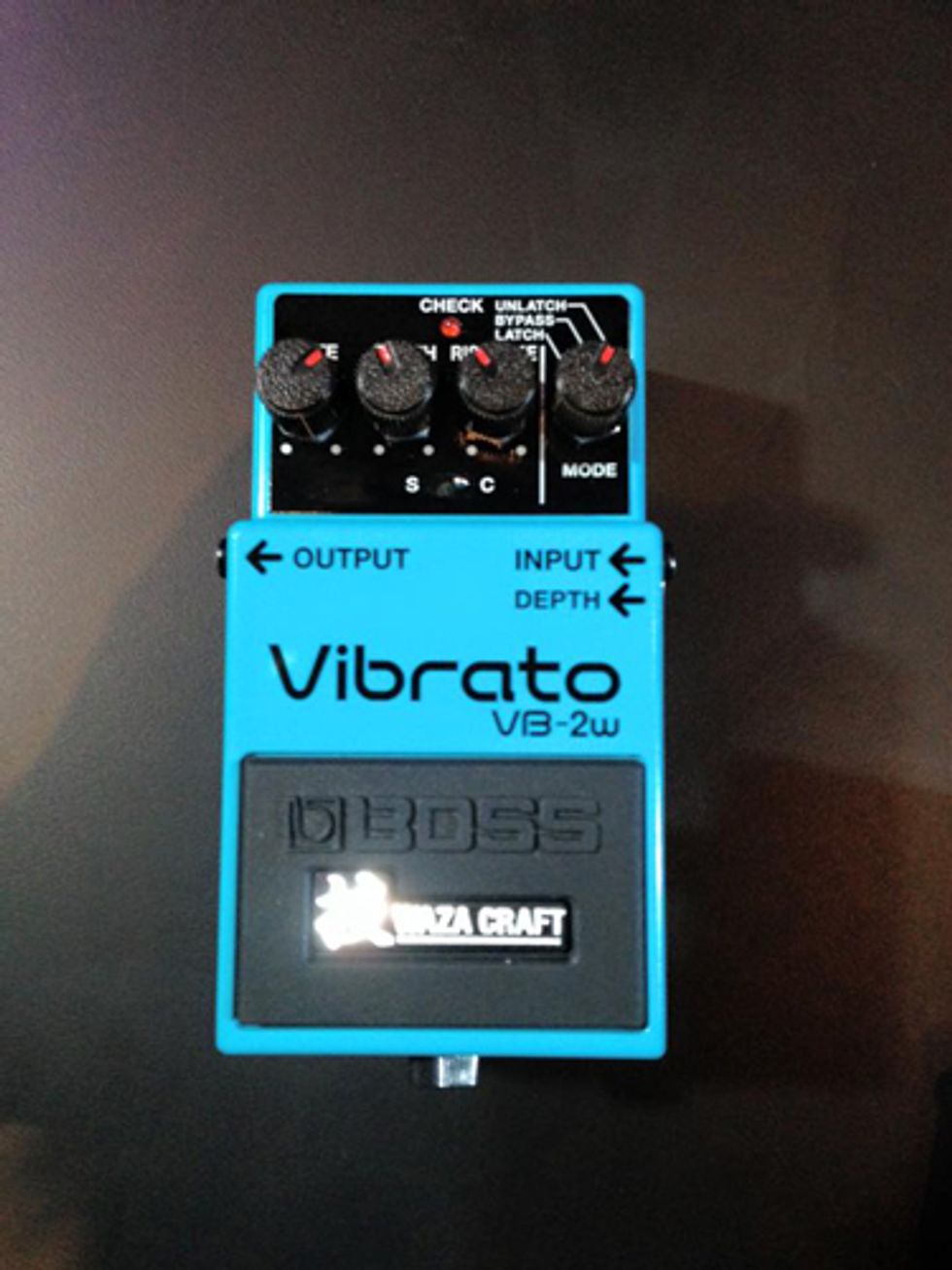 Boss VB-2W Waza Craft
Been hoping for this one for a while—Boss' VB-2W Waza Craft means the return of one of the most delightfully wiggly, wobbly vibratos that ever was. Like the other Waza Craft pedals we've seen, there's a authentic standard mode and a custom mode, which in this case is a deeper, darker vibrato texture. Expect a $199 MAP price when it hits stores.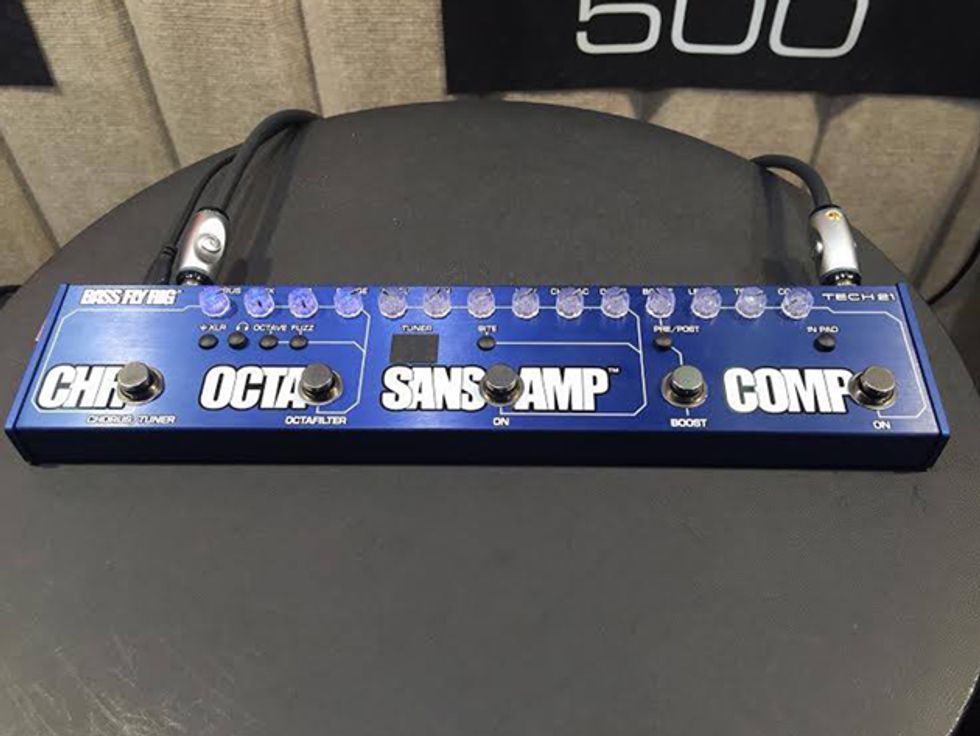 Tech 21 Bass Fly Rig
Responding to the call of bassists who have been asking for one since the Fly Rig 5 was introduced, Tech 21 NYC came to NAMM with the Bass Fly Rig in tow. This svelte unit features SansAmp technology as its centerpiece but brings so much more with the onboard octafilter, compression, switchable pre/post boost, chorus, and, yes, a chromatic tuner.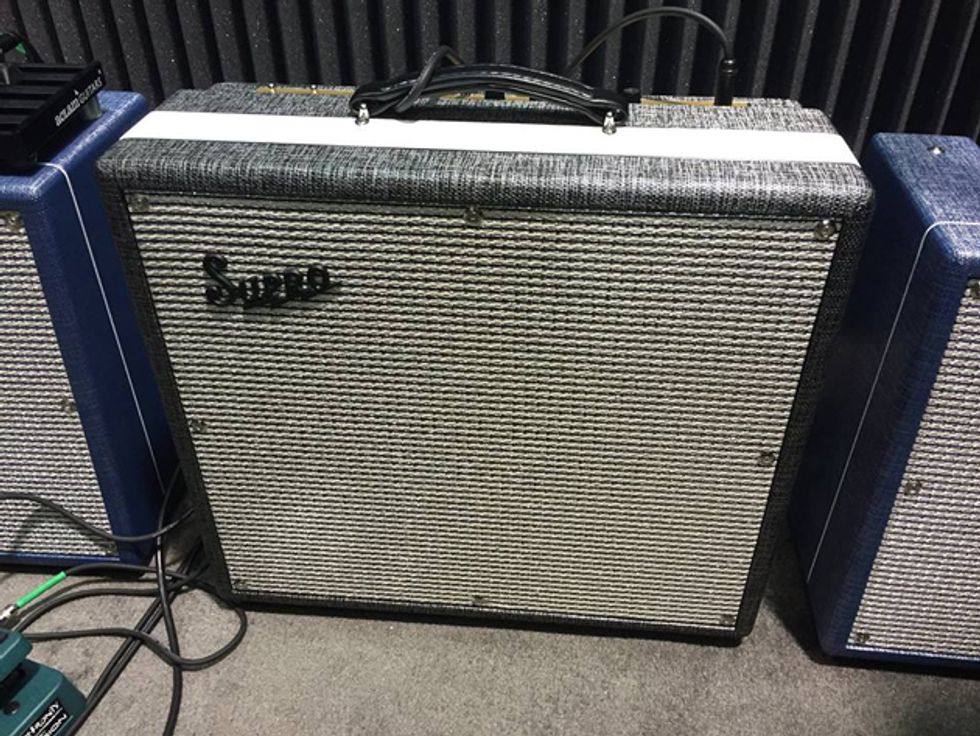 Supro Black Magick
Supro was in the house with a brand-new recreation of a classic, revered amp. The all-tube, high-gain 1x12 Black Magick brings us back to the dimensions, cosmetics, and circuitry of the Supro amps from 1959, just like the one Pagey loaned to the Rock and Roll Hall of Fame museum. The preamp features two channels wired in parallel with independent volumes and a single, shared tone control, and the front-end topology of the original '59 Supro has been streamlined in the 25-watt Black Magick with automatic linking of channel 1 and 2 when using only the first input jack.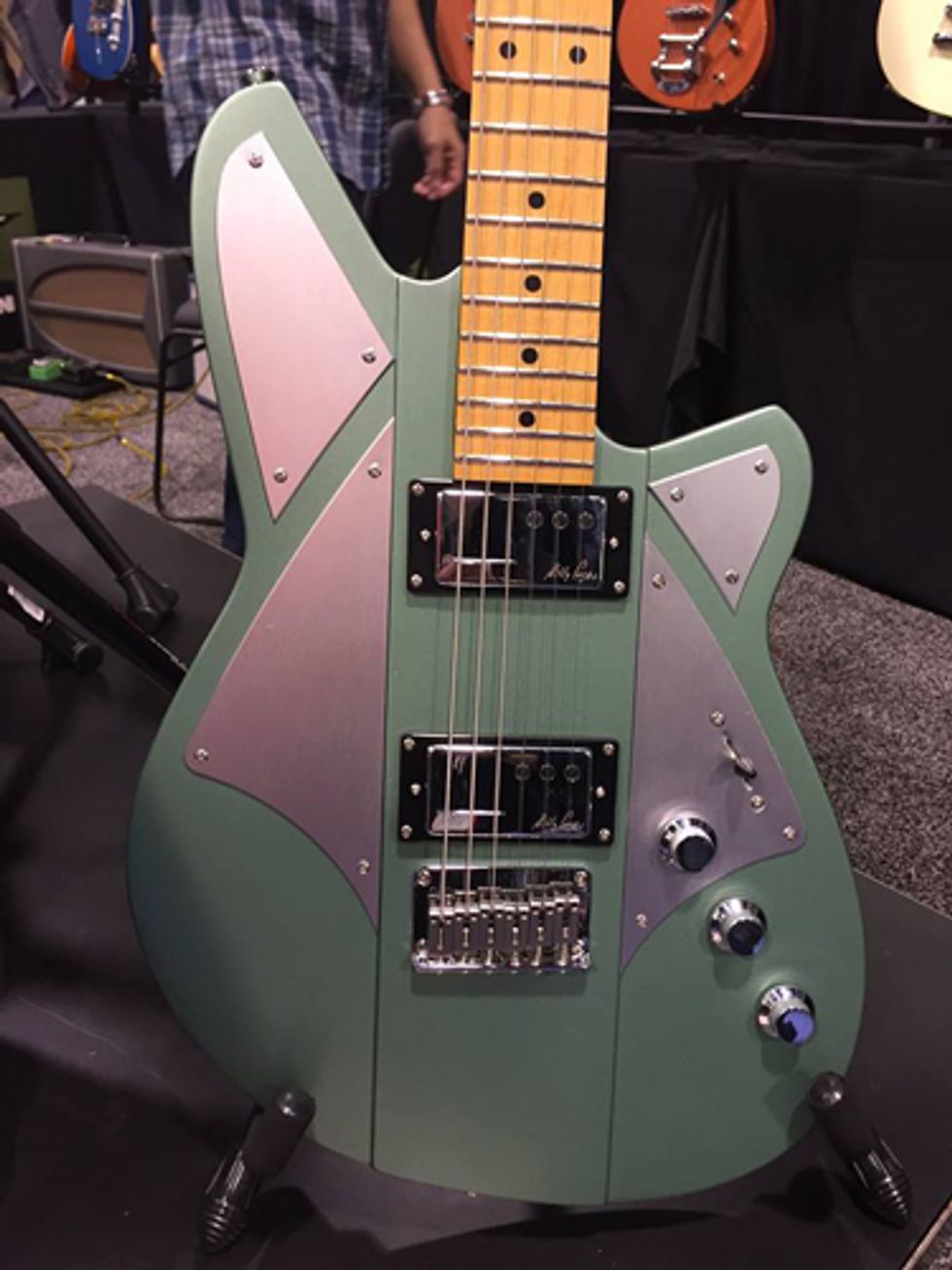 Reverend Billy Corgan Signature Model
Reverend Guitars introduced the Billy Corgan signature model on the NAMM floor to the delight of the 1,000+ attendees who lined up for a glimpse of the Pumpkins guitarist. Available in four finish colors, the axe boast such features as the Railhammer Billy Corgan Humcutters, a chambered korina body, pin-lock tuners, and the eye-catching segmented-aluminum pickguard.