PG editors pick their top gear from the first day of NAMM. See everything from day 3 in our photo gallery.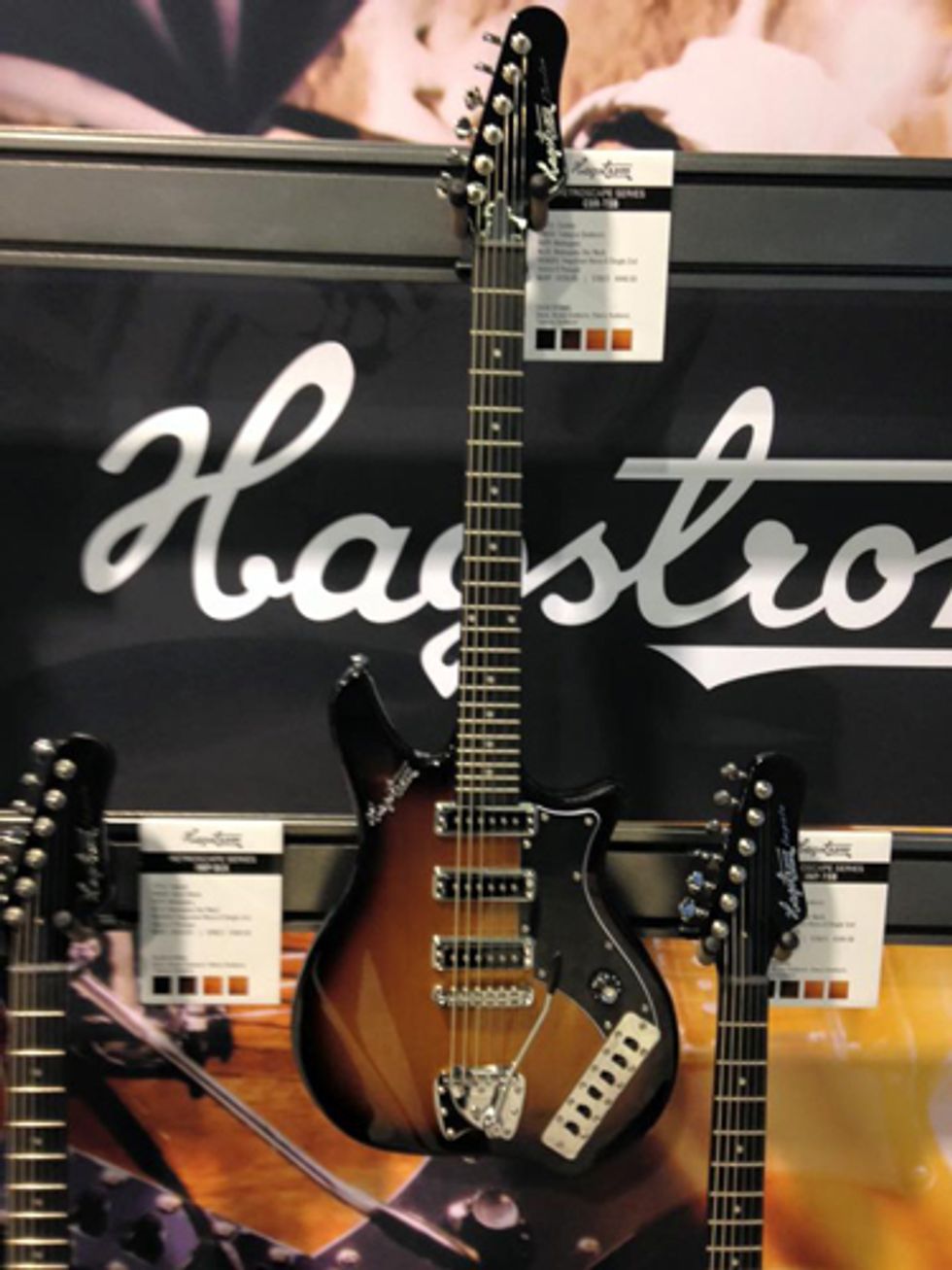 Hagstrom Condor
For those of you driven to frenzy trying to score Kevin Parker's six string in the rear cover of Lonerism, freak out no more. The Impala and its three pickup cousin the Condor (pictured here) are back, resplendent in a gaggle of switches and sporting are-engineered Hagstrom trem. Other cool updates about, most notably the deep carve in the set neck that puts just about every fret within reach. For all the updates it feels and looks authentically vintage. The Condor will be $649 and the Impala $599.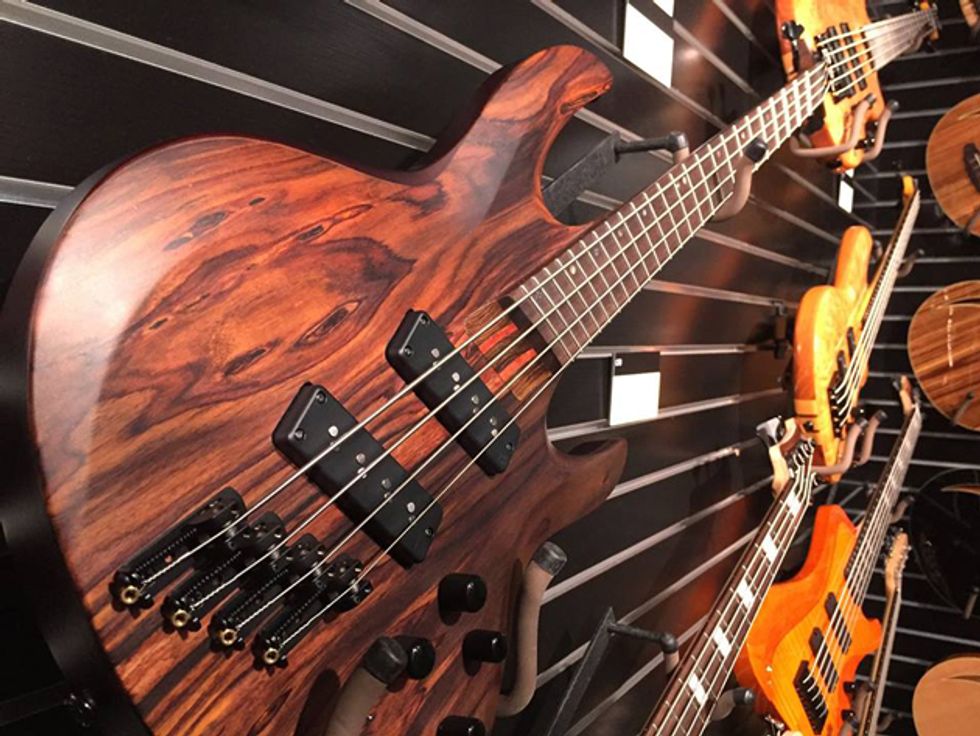 ESP LTD B-1004SE Multi-Scale
Got fanned frets? The new LTD B-1004SE Multi-Scale from ESP Guitars does, and it made its debut here at NAMM The 36.25" to 34"-scale bass features a swamp-ash body with a rosewood top, a 5-piece wenge/bubinga neck topped with a rosewood fretboard, a Hipshot Solo bridge, and Gotoh tuners. For electronics, the B-1004SE is packed with a pair of Nordstrand Big Splits that are run by the ESP-designed ABQ-3MS 3-band EQ.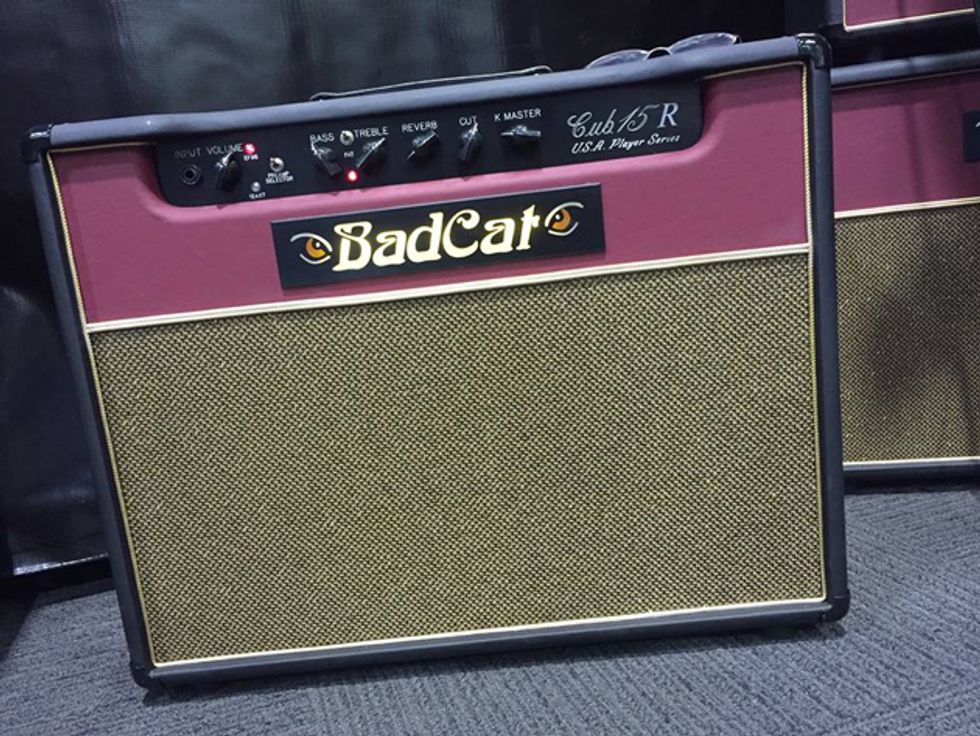 Bad Cat USA Players Series
Bad Cat Amplifiers brought their new USA Player Series to ‪NAMM‬. The more affordable line is still made in their California factory, but with printed circuit boards. Along with bass, treble, cut, and reverb controls the line allows you switch between an EF86 preamp or a 12AX7 via a footswitch. Oh, and the fat switch adds plenty of beef. Prices will range from $1099 to $1499 depending on the configuration.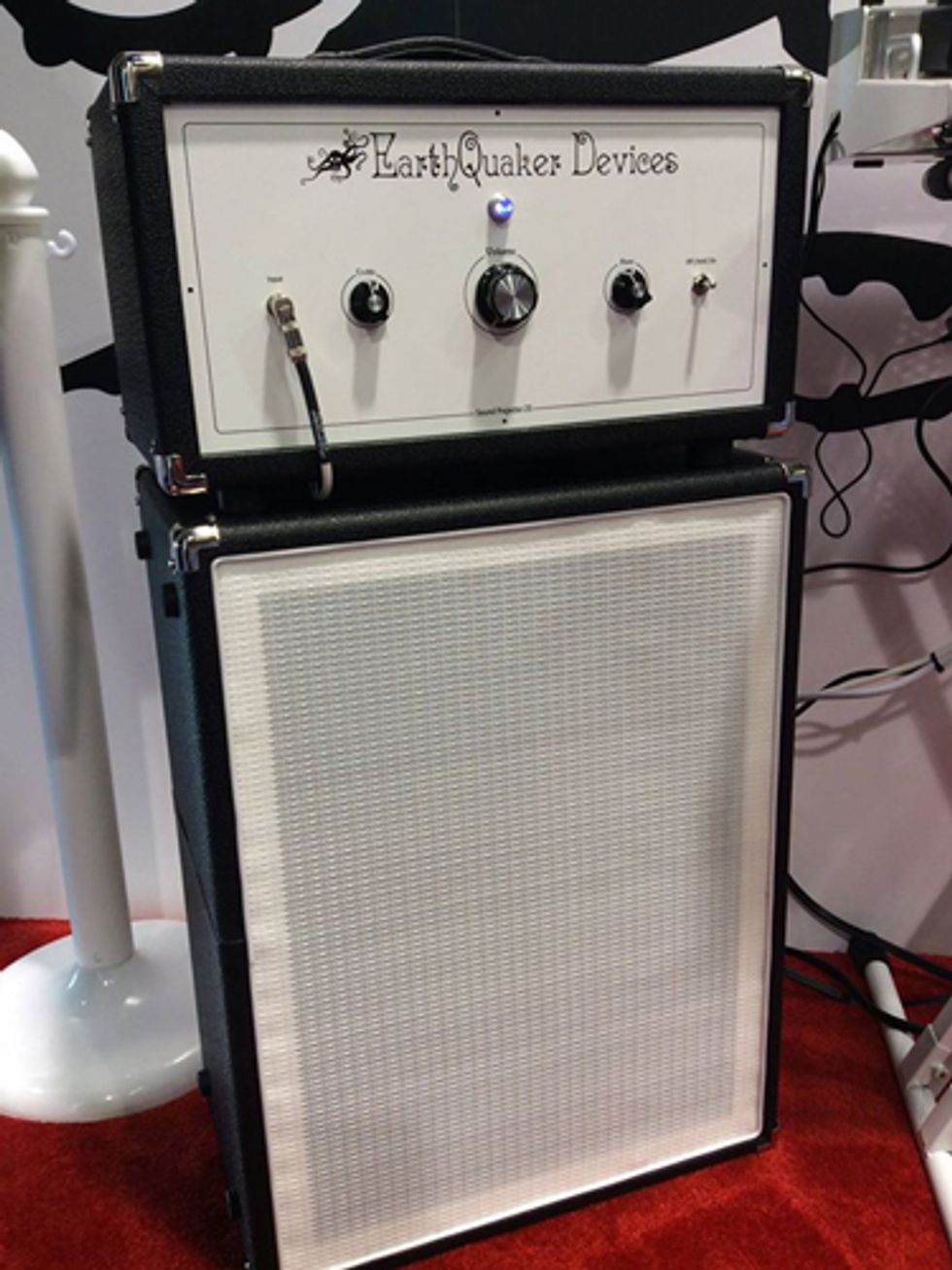 EarthQuaker Devices Sound Projector
EarthQuaker Devices has been bringing its own intriguing amp designs to NAMM as pedal-demo vehicles for the last couple of years, but this year they finally announced a model that's available for purchase: The super-simple Sound Projector 25 is a linear, 25-watt class-A head that features volume, treble, and bass controls, and comes stock with KT66 power tubes. Thanks to its external bias-test points, it can also easily be adjusted to run other octal tubes (e.g., EL34, 6L6, 6V6). It's available in black or white covering for $1,850 street, or with a matching Baltic-birch 2x12 cab with Celestion Vintage 30s or custom Warehouse speakers for $2,450.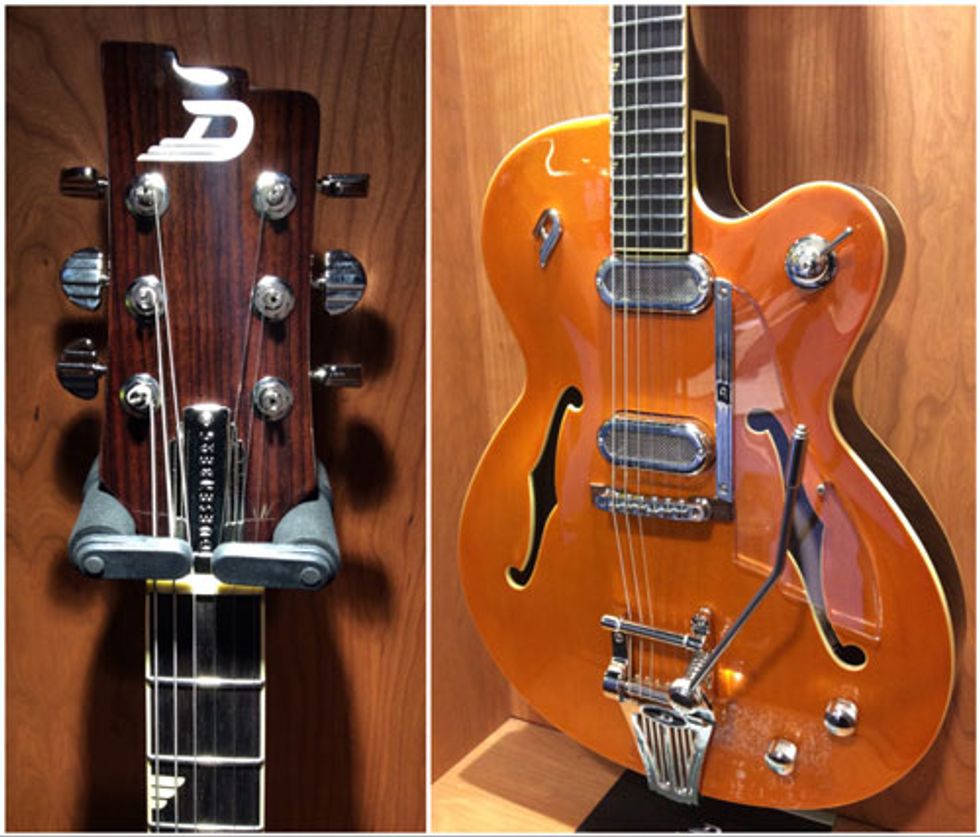 Duesenberg Grand Royale
Duesenberg Guitars showed up in Anaheim with a bunch of lookers. The Grand Royale hollowbody (approx. $3,150 street) has 60mm sides, internal soundposts for feedback control, and classic-looking new Phonico pickups controlled by a 4-position dial selector (treble bout).