Schlepping a heavy amp from home to practice to gig to home is not likely on any guitarist's list of favorite things to do. So what to do? Technology today has allowed manufacturers to create amps that are light as a feather and small enough to actually fit on a pedalboard, like the 10 options highlighted here. Whether you're just tired of schlepping, a fly gig warrior, or want a backup in case your big rig goes down, one of these little amps might belong on your 'board.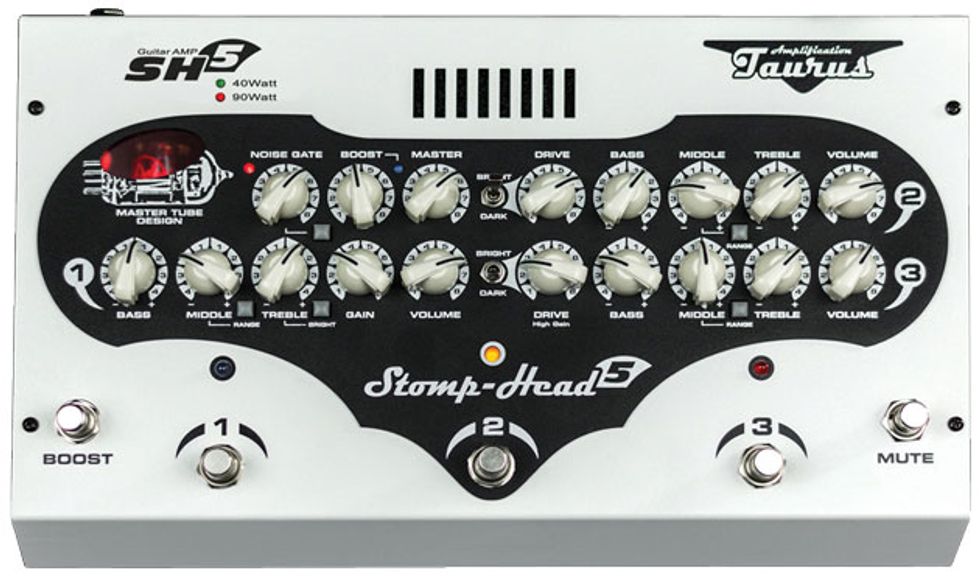 TAURUS
Stomp-Head 5
Designed with both fly rigs and everyday use in mind, this 40-/90-watt, 3-channel amp boasts a tube preamp, a Master Tube Design power section, noise gate, boost, and mode switch. The amp's mix mode allows all three channels to run simultaneously.
$1,299 street
taurus-amp.pl
---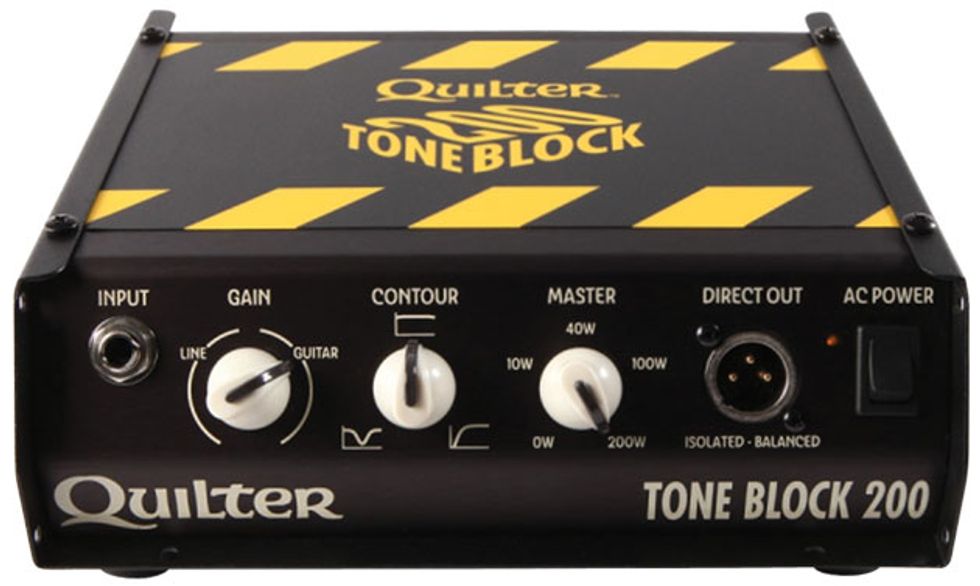 QUILTER LABS
Tone Block 200
This compact-yet-powerful solid-state amp delivers tube-like tone up to 200 watts and features gain, master, and contour controls, a proprietary direct out, and a universal power supply.
$399 street
quilterlabs.com
---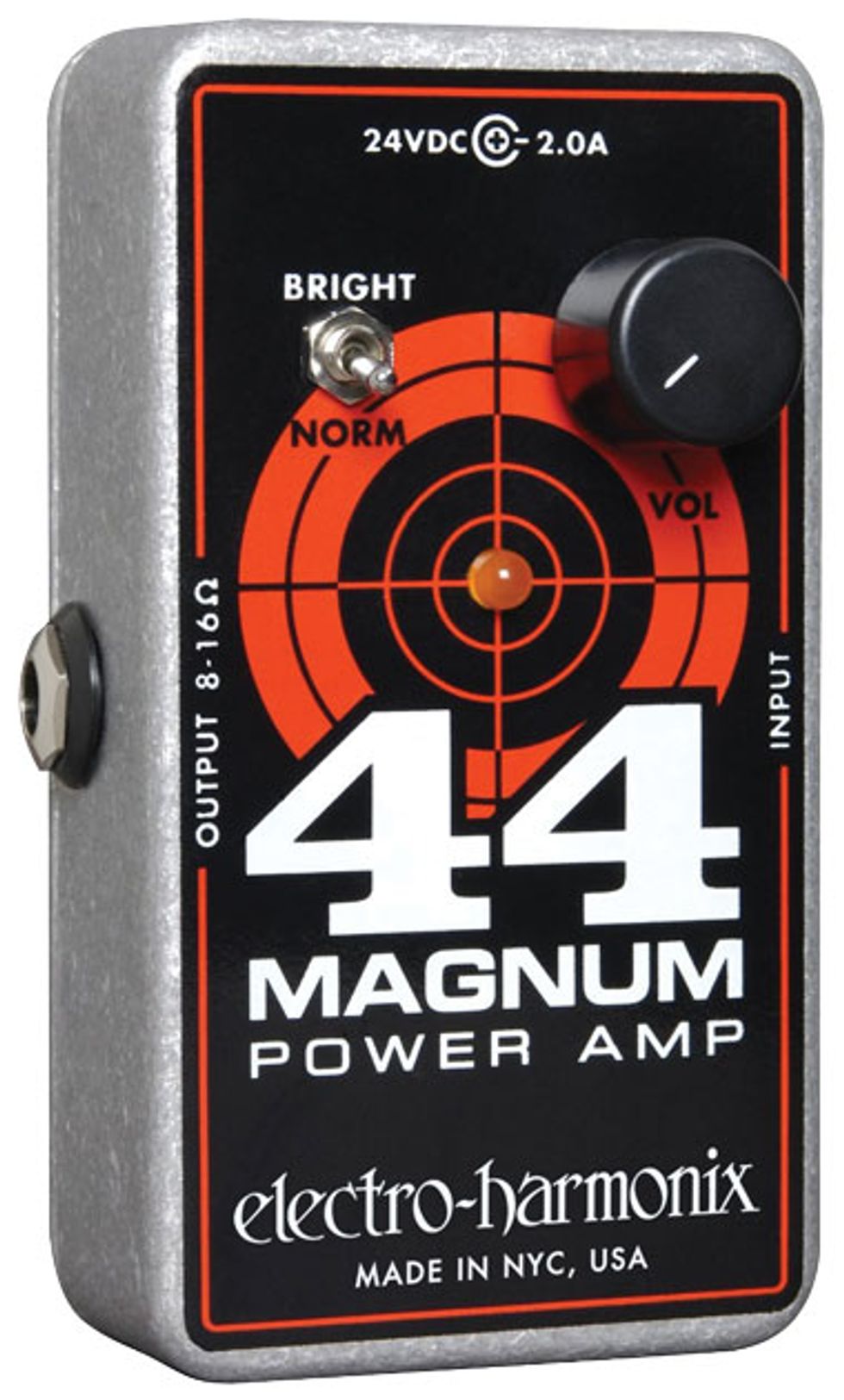 ELECTRO-HARMONIX
44 Magnum Power Amp
Able to fit in the palm of your hand, this box delivers 44 watts into 8 or 16 ohms, has a tone switch for toggling between neutral and a top-end boost, and can be driven to a natural, true-amplifier saturation.
$151 street
ehx.com
---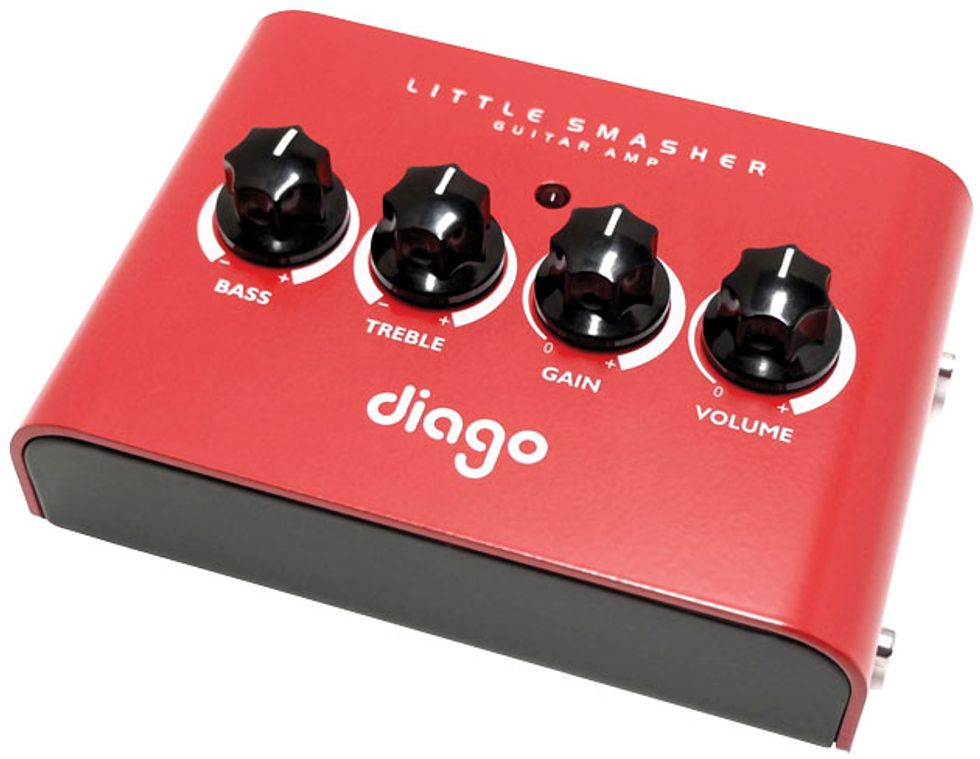 DIAGO
Little Smasher
This 5-watt, full-fledged amp head has four, analog-modeled cascading gain stages with a range from chime-y clean to rock crunch. With its 4- to 16-ohm output impedance, this pedal-sized enclosure can drive up to a 4x12.
$199
diago.co.uk