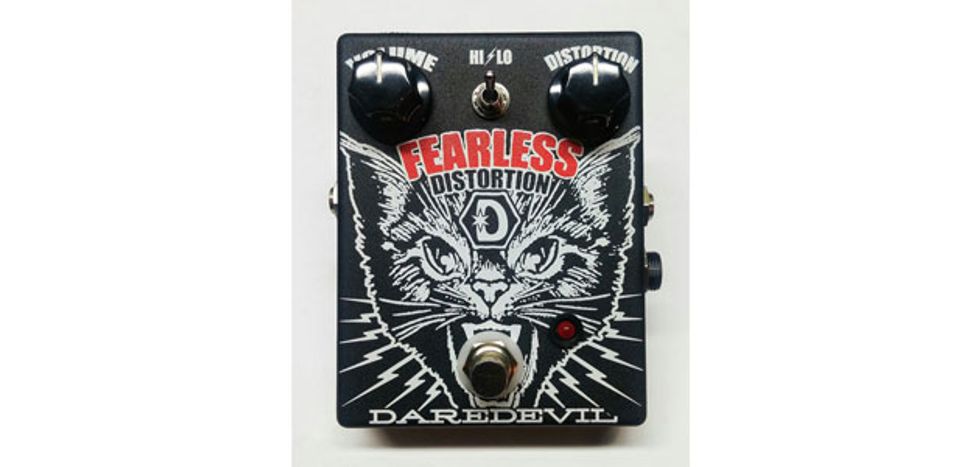 Chicago, IL (May 16, 2016) -- Chicago-based boutique builder Daredevil Pedals has introduced the new Fearless Distortion pedal. Designed to be much more versatile than the usual all-or-nothing tones, this features HI and LOW gain settings and a unique clipping section giving it a warm, vintage feel but with modern high output and cut. The Fearless sounds open and responsive like a cranked tube amp. This can deliver gain levels like a Marshall on 11, bluesy tweed combos, or saturated low end doom growl. Great for solo boosts or warming up a clean amp as well. Harmonic and full of big round tone response, this is a distortion pedal for every guitar player out there.
Features:
No buffers, so it plays nice with other fuzzes and boosts
Two different gain settings to dial in any style of distortion
Natural tube amp feel, harmonic and aggressive
Lifetime warranty
Runs on 9V DC jack or Battery
True Bypass, Handwired in Chicago
The Fearless Distortion carries a street price of $159.
Watch the company's video demo:

For more information:
Daredevil Pedals