A union of fuzz-motivated minds yields a beastly wah.
A beautiful marriage of fuzz and wah. Searing, focused fuzz tones. Pairs perfectly with PAF-style humbuckers. Quality construction.
Internally mounted pots for fuzz volume and gain. Narrow sweep may suit pedal but will leave some players longing for more range.
5
4.5
4
4.5
I first got to know Daredevil Pedals' Johnny Wator because I recognized a fellow Stooges fan. As you'd expect from any pedal-building acolyte of Ann Arbor's finest, Wator's wares explored the filthier side of the effects spectrum: raspy silicon fuzzes, dirty delays, and the sound of cocked wahs. And for players drawn to all things punky, scuzzy, and dragged through the gutter, Daredevil's roster is, forgive the pun, a funhouse. It's hard to imagine a bunch of folks more sympathetic to Wator's aims than Dunlop. They harbor many maniacs with a deep affinity for the heavy and unhinged. And the fruit of their collaboration with Wator, the Cry Baby Daredevil Fuzz Wah, is as beautifully nasty as you would dare imagine.
The Cheetah Growls in Chrome
Given a wah pedal's extroverted musical mission, I think they should be stylish things, too. Wator and Dunlop seem to feel the same. The treadle is adorned with a crown logo that would make a killer hood or grille ornament. It's also chrome plated in the style of vintage Colorsound and Vox wahs. Even the side-mounted toggle switch that activates the fuzz is mounted against a suitably glam steel lightning bolt.
The circuit is a unique design based on custom-order fuzz wahs that Wator built in his Chicago shop, and in this mass-produced iteration it is very carefully put together. The circuit itself is fastidiously laid out on through-hole circuit board, and switches for both the wah and the fuzz are enclosure mounted, making replacement and repair easy. The circuit board is also home to two small knobs that control fuzz gain and volume. It's too bad that the two controls are internally mounted given the profound way that they can shape the pedal's tone and functionality. And considering their placement on the outboard edge of the circuit board, you can imagine how the knobs could be mounted on the enclosure's exterior. On the other hand, such a feature would have driven production costs skyward, making the reasonable $229 price less appealing.
Filter the Fuzz Fantastic
Wator's conceptual departure point for the Daredevil Fuzz Wah was a union of the old Clyde McCoy Cry Baby sound and his own LSD Fuzz, which is a sort of high-octane derivative of the Mosrite Fuzzrite circuit. On its own, the wah exhibits pronounced midrange-y leanings, which can drive the fuzz to manic heights. I have wahs that are creamier sounding, which is lovely for soul ballads and mellow psychedelia. The Daredevil, however, comes on relatively strong. There's a distinct volume jump when you click it on. And the taper from the heel down position to biting midrangey zones can seem both fast and steep. Wator deliberately made the tone sweep of the Daredevil's rocker shorter and narrower—a quality he admires in Cry Babys from the mid to late 1970s. While this filtering curve can make the Daredevil feel less subtle and sound a little more nasal, there are abundant shadings to explore in the middle and higher ranges of the sweep. It can give a Stratocaster a lot more body and attitude in a solo, and it is a beautiful match for PAFs, which can mellow its more aggressive edges.
Everything from Stones-y garage folk and Stooges punk to My Bloody Valentine walls of sound can be awakened by the way the Daredevil lunges for the jugular.
Kicking on the fuzz, meanwhile, is an electric thrill. Fuzz tones in the toe-down range are white hot and focused. And a lot of players that quest for the most perfectly vicious mid-'60s fuzz will find it here. At many rocker settings, the fuzz buzzes and explodes with feral fury. But it's the way it can scythe through a mix that make it feel like the ultimate '60s fuzz, and everything from Stones-y garage folk and Stooges punk to My Bloody Valentine walls of sound can be awakened by the way the Daredevil lunges for the jugular.
While I generally kept the fuzz gain at maximum, I kept the master volume much lower, because at maximum output the DareDevil is blistering hot and very, very loud. There are benefits to this volume. Toying with feedback at the higher output levels, for instance, is a joy and broadens the palette of the pedal, your guitar, and an amp. Navigating these feedback zones necessitates a bit of a dance with your amplifier as you find just-right proximities for coaxing certain overtones. But even minor mastery of the technique yields thrilling results, and there are copious, unexpected tone colors to source.
The Verdict
The Daredevil Fuzz Wah is not a mere branding exercise or some insignificant twist on an existing Cry Baby design. It's a cool, idiosyncratic, if slightly aggressive, wah paired with a deadly take on a silicon Fuzzrite. Can you link up any wah and a Fuzzrite clone and achieve the same effect? My attempts to do so yielded a much less cohesive and less pleasing take on the sound Wator concocted here. Because the Daredevil is engineered to yield a very specific sonic sum, evaluation scores should be considered fluid based on musical predilections. If you like confrontational, retro-punky assault, go with my scores here. If you like smoother, more predictable outcomes, you may want to round down a bit on the tone side. But if you're keen to escape wah convention or love the emotive, unshackled wah styles of Ron Asheton, Eddie Hazel, or Mick Ronson, the Daredevil Fuzz Wah is a perfect vehicle for cutting loose.
Dunlop Cry Baby Daredevil Fuzz Wah Demo | First Look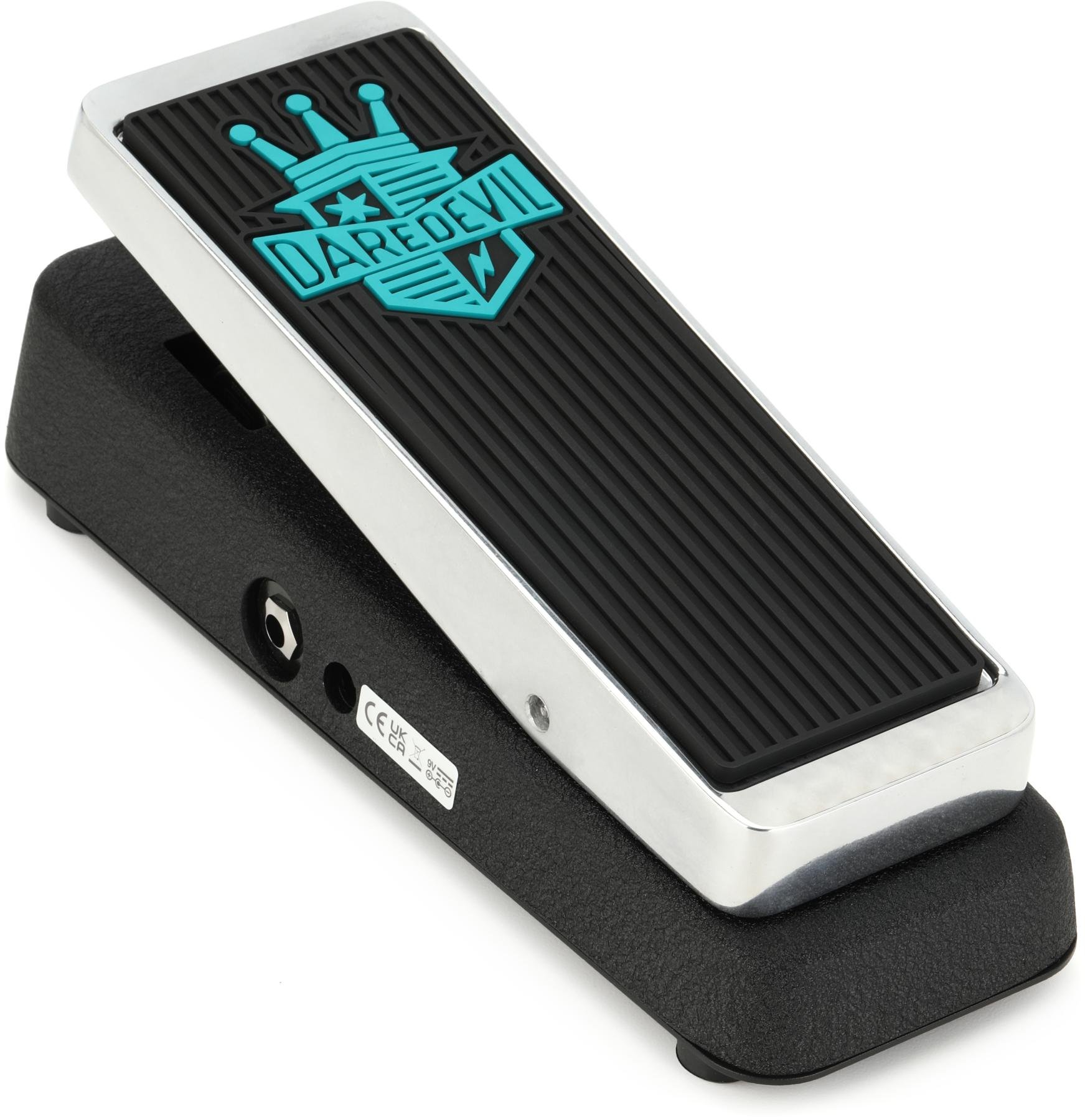 Cry Baby Daredevil Fuzz Wah Pedal
Dunlop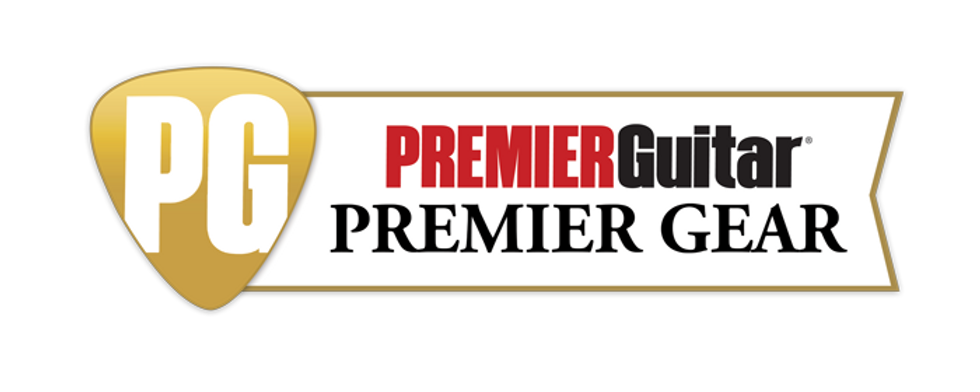 The "space lords" take time for a pit stop with us to cover the everyman Gibsons, scorching Marshalls, and nasty fuzzes that ignite their psychedelic orbit.
PG's Chris Kies visits Nashville's Basement East to spend some quality time with Monster Magnet guitarist Phil Caivano who shows off the Gibsons, Marshalls, and custom dirtboxes he and cofounder Dave Wyndorf use to take flight.
Click to subscribe to our weekly Rig Rundown podcast:

Photo by Tim Bugbee/Tinnitus Photography
The patient riffer of darkness reveals the sonics secrets—and head space—that drive his bands Sleep and High on Fire.
Matt Pike is much like his guitar playing—powerful, blunt, slightly pissed off, and occasionally out of tune. And he's been playing guitar almost as long as he's been talking. "My uncle and grandpa used to always play guitar and I just remember loving those times," says Pike. "Ever since I could handle a guitar, I've been playing one."
Pike's headbanging lineage started in the '90s with stoner-metal icons Sleep, and after that band's initial burnout, continued with the ferocious High on Fire. Decades of playing have honed Pike's perspective about his instrument and music: "Riffs are the conversation starter—that's what brings people in, but you better have more to offer than just that," he says. "I create with the guitar and the riff is my illustrative force." For fans of Pike's raging riffage, it should be no shock that the frontman/guitarist had enough to say by way of his guitar (and High on Fire lyrics) to populate two new albums: Electric Messiah from High on Fire and Sleep's The Sciences.
"Honestly, Electric Messiah is an album we could only make after 20 years as a band," says Pike. It took us the seven other albums to create this strong of material, but that's a testament to how much pride we have in our work, our story, and our vision."
Electric Messiah includes the juggernaut "Steps of the Ziggurat/House of Enlil." Inspired by Zecharia Sitchin's belief in ancient astronauts, the song clocks in at just under 10 minutes. "It's my Meatloaf rock opera on the Sumerian creation story," says Pike.
"I know ... put a tin-foil hat on me because I'm into conspiracy theories. I don't always believe what I write about, but it's all based on things that I could perceive as possible. I'm a truth seeker—I want to know."
If High on Fire has been Pike's Godzilla for two decades, threatening innocents with bludgeoning albums nearly every three years, Sleep is Pike's smoldering phoenix. The '90s power trio garnered a devoted cult following by way of their 1993 riff opus Holy Mountain. Sadly, musical differences and label complications thwarted their triumphant return with 2003's Dopesmoker, which consisted of one 50-minute song. (The band doesn't endorse the 1999 Jerusalem release from The Music Cartel.) And so the trio split: Pike started High on Fire, while bassist/vocalist Al Cisneros and drummer Chris Hakius launched Om.
But the split wasn't permanent: Sleep officially reformed in 2010 with Neurosis drummer Jason Roeder. "When we started playing those first Sleep shows around 2010, we couldn't fucking believe all the kids that came out," says Pike. "We hadn't done dick for 15 years and when we came back to all those fans, we knew the world wanted to hear more."
Pike's Sleep and High on Fire are very different bands, but, like a well-loved cast-iron skillet, each have gotten better with seasoning and age. PG conducted two separate interviews with the bare-chested shredder who reveals what makes the guitar a spiritual instrument, how he creates his tones for each band, and why hiccups are necessary for Sleep.
Both your bands released new albums in 2018. Describe in one word your playing discipline in Sleep and High on Fire.
Sleep would be patience, or pacing, and High on Fire would be articulation.
"The guitar is a spiritual instrument—it goes from heart, to head, to hands, out the speaker cabs, and into the universe."
Can you elaborate?
High on Fire is a fancy-picking band, Sleep is a fancy-timing band. Sleep is so difficult to play. I know people would assume the speedier High on Fire stuff is a technical challenge, and it is dexterous for sure, but it's hard to know when to hit in Sleep. If you don't match the 'hit' points—or 'hiccups,' as I call them—you're off that whole measure, and it can just get worse from there. With High on Fire, there are so many notes that you can hop back on the merry-go-round more seamlessly than with the dredging of Sleep.
One of the greatest musical things I've learned through Sleep is the acceptance of space. You don't have to fill up every single moment with noise. I'd rather wait and drop the bomb at the perfect moment than barrage you into submission—Sleep proves that one well-placed note can say more than 150 perfectly played notes.
And what are "hiccups?"
Hiccups are what Al and I call phrasing and dynamics—when you hit notes in the middle of a measure that weren't there in the last passage. Those small hiccups really break up and propel the hypnotic nature of our songs—it moves the funeral procession [laughs]. The music may be the same over an extended portion of the song, like in "Sonic Titan," but the different patterns and hit points are the wrinkles that give the songs their character.
TIDBIT: Sleep's The Sciences made a surprise splash when it suddenly hit shelves on the stoner holiday of 4/20. Distributed by Jack White's Third Man Records, it's the band's fourth album.
So live and onstage, is there anything you're dialed into to stay on pace and not miss the hiccups?
I'll always take kick and snare in my monitors, but to stay locked in on Jason and the song's syncopation, I get in stride with the high-hat. But I'm counting the whole piece, so I can do it without drums or bass.
When I play a bill with both bands, I'd prefer to start with Sleep. But High on Fire usually plays first, so later when I'm onstage with Sleep I have to seriously slow my heart rate down—just a bunch of deep breathing and put some Quaaludes in the meatloaf [laughs].
How do the specific playing styles and sonic differences impact your gear choices for each band? You're still a Les Paul guy, right?
I actually used a Les Paul Recording model extensively on Sleep's The Sciences ... more than on High on Fire's Electric Messiah. That guitar has a classic-rock sound, it isn't very swift, and its Bigsby can make it a tuning nightmare. I used it on a couple Electric Messiah rhythm tracks because it brings a distinct flavor, but High on Fire is more modern-sounding metal.
For Sleep, I just like having all those filter, phase, and fat tap switching options that allow for single-coil tones, and you can select between low- and high-impedance outputs that can go direct into pro mixers or computer audio interfaces, and with a flick of a switch, you can run it into traditional tube amps. It's not the best guitar for live stuff because it has so much electrical wiring and switching, and I sweat a lot onstage, so I could see it being an issue. For recording, it's a really expressive, inspirational instrument.
Onstage I've really been using three-pickup Les Pauls a lot—I need them for Sleep, and I've started preferring them for High on Fire. I really enjoy the tonal diversity, power, and sustain I can get with three-pickup guitars.