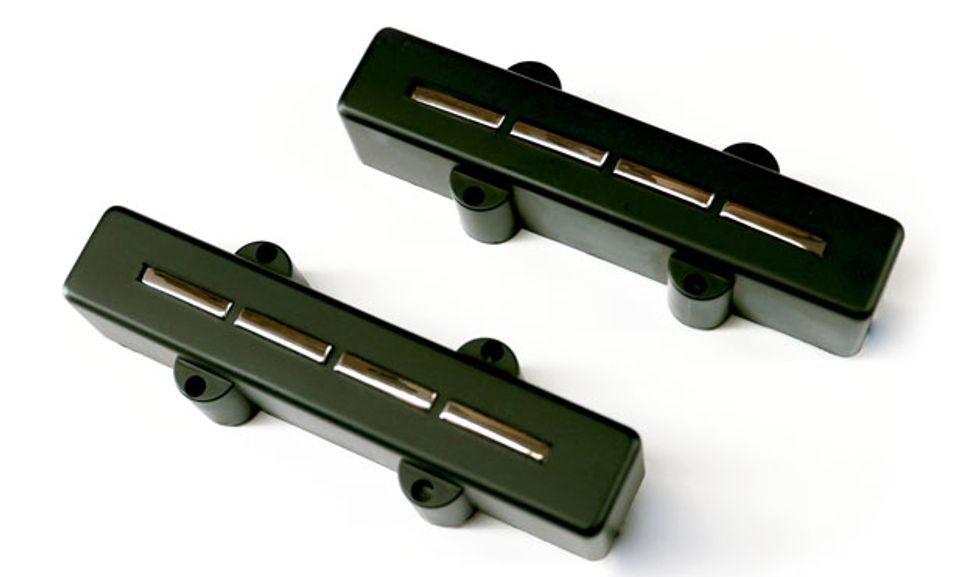 Redland, CA (September 19, 2016) -- The newest addition to our line of original signature pickups, the Big J-Blade is a single-coil J-style pickup, with a continuous sensing blade offered in two different winds to provide the style of tone specific to the individual player. One wind provides a "warm and wooly" tone, while an alternate wind provides a "clean and clear" tone. Plus, as proven by our original Big Blades, no more worries about making sure the pole pieces line up with your strings.
These all new pickups features:
Two uniquely different winds
A striking and aggressive appearance
Uniform magnetic field blade design - no worries about pole spacing
Available in 4-string, 5-string, 5-string Fender and 5-string long cover
19mm maximum string pitch, works for most basses
Blade radius designed for even output in most basses – custom radius versions available soon
Extensively designed, tested and built in the Nordstrand shop in Redlands, California, these pickups are available now at select dealers. Street prices start at $169 per set.
For more information:
Nordstrand Pickups